What to Look For in a Used Car Dealer When You're Working On Improving Your Credit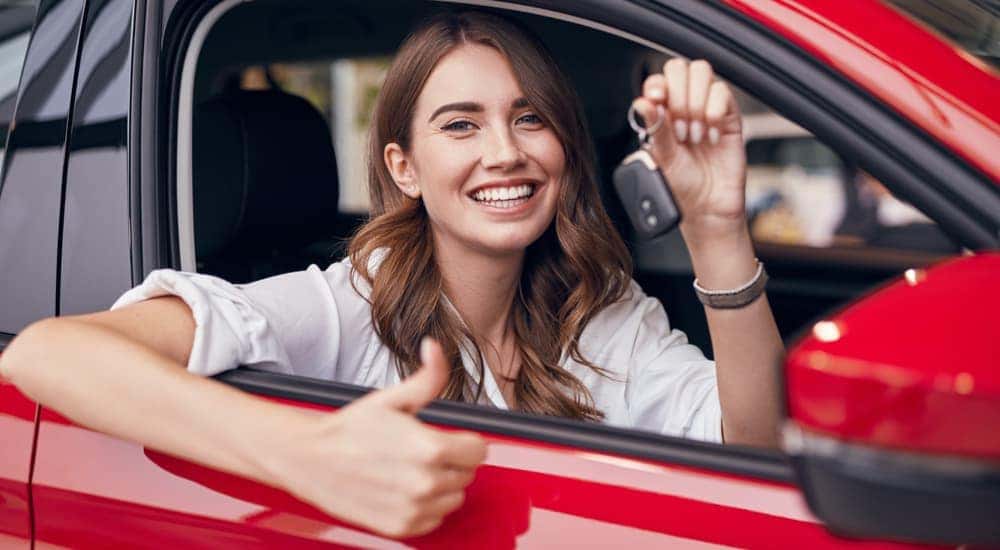 According to the experts, less than 2% of Americans have a perfect credit score of 850, which means that most US citizens are actively working on their credit. If you're not satisfied with your credit, you're not alone, and when it comes to making big purchases, like a house or a vehicle, credit plays a major role in this. You may be in need of a new car, and you may be wondering about your options, and whether buy here-pay here dealerships are right for you. Here at McCluskey Automotive, we want to help you find a car, even if your credit needs some work, and one of the best options in these cases is shopping used. Not all used car dealerships are the same, which is why it's important to keep the following tips in mind when you want to maximize your success with your purchase.
Helpful Loan Options
If you have bad credit, you may not be able to qualify for a traditional auto loan, but that doesn't mean that you can't buy a car. You'll want to find a dealership that works with an array of reputable lenders so that you have options when it comes to financing your vehicle. You may even want to go directly through the dealership, which will not only help you find a vehicle that suits your needs but will also provide financing to you without having to go through an outside lender. The bottom line is that it's important to have options because you don't want to be stuck with only one choice when it comes to financing your vehicle.
Having options allows you to choose what works for your unique financial situation, and in turn, you'll be on your way to improving your credit score. By making regular, on-time payments, you're showing lenders that you're able to meet your responsibilities, and your credit will reflect this. This means that the next time you need to buy a vehicle, you can qualify for better rates and financing options. It all starts with a dealership that's willing to help you take those first steps toward better credit.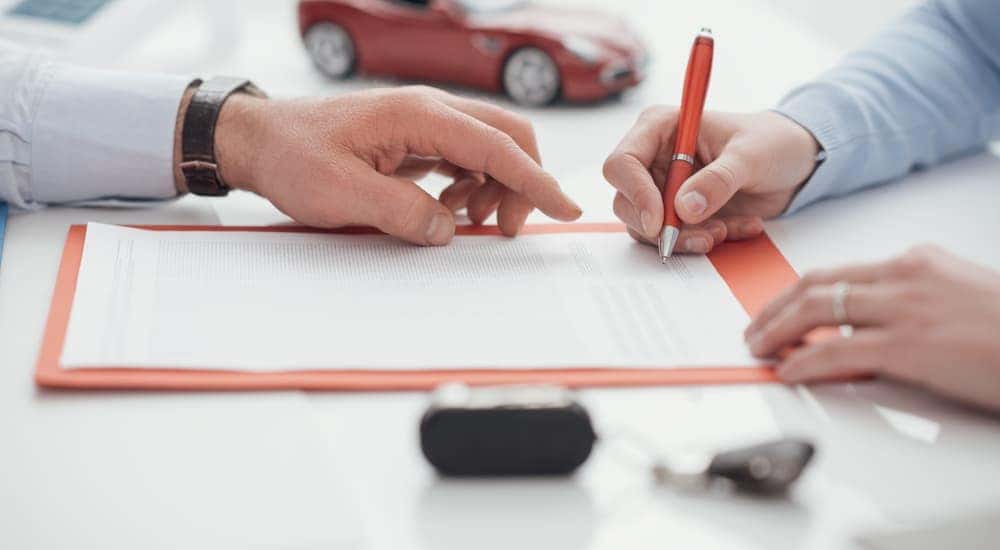 A Quality Inventory
It's a common misconception that when you have bad credit, you're stuck with the bottom of the barrel when it comes to the vehicles you're able to choose from; this is anything but the truth. When you shop at a trusted dealership like McCluskey Automotive, you'll have plenty of quality options that are reliable, safe, and stylish, ensuring that you can drive a vehicle that is safe, reliable, and equipped with modern tech. You want to look for a dealership that showcases versatile options at fair prices. It's also important for the dealership to be transparent with you, providing details about the vehicle you're interested in, as well as answering any questions you may have about their selection.
Again, you want options, whether you're looking for a large SUV to accommodate your family or a compact sedan to commute to work. Perusing the selection, you'll be able to tell if a dealership is right for you, especially if they have an array of options in good condition. Be sure to do your research and figure out what you're looking for in a vehicle, and if a dealership doesn't have a broad inventory or if they're hesitant to answer your questions, it may be time to move on.
Protection Plans
You want to be confident in your purchase, knowing that your new car will deliver a safe and dependable experience every time you get behind the wheel. You also want to be sure that if something needs to be fixed, you won't have to overpay for a repair. At McCluskey, many of our used vehicles are offered with a lifetime mechanical protection plan, which covers many aspects of your vehicle. Engine and transmission parts and more are covered under this plan, which gives our shoppers the assurance they need when it comes to their cars. Plenty of used vehicles come with warranties and protection plans at many dealerships, and if this isn't offered, it's a good idea to ask why.
Friendly and Knowledgeable Professionals
When going into a car dealership, it always helps to be assisted by experienced professionals who want to help you get behind the wheel of a car that's perfect for you. Being able to ask questions, voice concerns about your travels, and ultimately find an ideal vehicle is what everyone expects, but not all dealerships provide. Chances are if the team at a particular dealership is making you uncomfortable, it's a good idea to look elsewhere. You should be able to confide in them and trust them to guide you to a car that meets your needs. You also want professionals who will work with you to find a payment plan that fits your budget so that you're not struggling to make payments on your new purchase.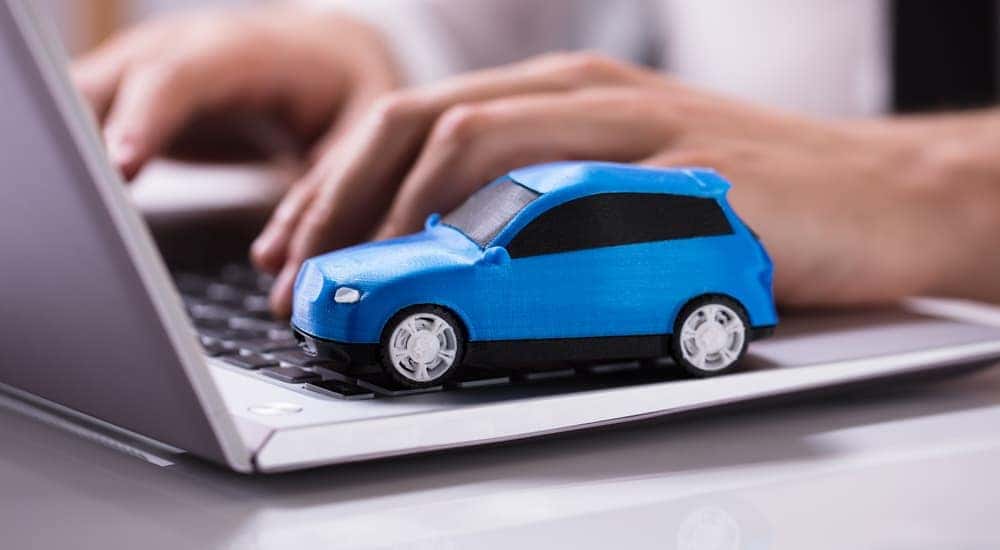 What You Can Do
There are a few steps you can take to ensure that you're as prepared as possible before beginning your car-buying journey. This will set you up for success and help you know what to expect during the process. In being prepared, you'll be sure to not only improve your credit but also drive away in a car that's reliable and perfectly tailored to your driving needs.
First, you'll want to actively work on improving your credit as best as you can before starting the process. This means staying on top of your finances, paying your bills on time, and paying off as much debt as possible. A higher credit score means being able to qualify for a lower interest rate and better financing terms. When you work on raising your credit score, you set yourself up for an overall better experience when it's time to sit down and meet with the finance professionals at a dealership.
You'll also want to do a bit of research on current interest rates so that you know what to expect. Knowing what's fair and what's too high can help, especially when negotiating your loan terms. It's also a good idea to put some money aside for a down payment, which will help lower your monthly payment. If you have a vehicle that you'd like to trade in, taking some time to get it ready to sell is also recommended. Clean it thoroughly and fix any issues so that you're able to get more money for it, which will also help bring down your monthly payment to something more manageable.
Choosing a Trustworthy Dealership Shouldn't Be Difficult
When you're buying a car, and your credit isn't the best, it's important to find a dealership that won't take advantage of you and will offer you a vehicle you deserve. That's why McCluskey Automotive is a trusted dealership in the area, providing our customers with top-quality vehicles at fair prices. We work with our buyers to help them locate the vehicles that will add value to their travels while crafting payment plans that allow them to improve their credit. If you're one of the many, who need to work on their credit, know that you have many options when it comes to getting the vehicle you need for your travels. We believe that every driver deserves a car that's safe and reliable. We invite you to stop by and browse our selection, meet our friendly and knowledgeable staff, and get started on the next chapter of your journey, one with better credit and a quality vehicle leading the way.