Used Audi A4
An Audi A4 may be out of many car buyers' budgets, but that doesn't mean it's impossible to own this particular vehicle. Rather, these prospective owners can explore a used Audi A4, especially those that were available between 2000 and 2006. Each of these individual versions of the car provides their own specific qualities and capabilities, so it's particularly important to understand what each individual car provides prior to your pursuit of a used Audi A4 for sale.
Years
So you're looking to purchase a used Audi A4, particularly one from the unofficial "2000-2006" generation? Well, that's easier said than done for multiple reasons.
For starters, there are six different model years included in this grouping, and each of these individual versions of the A4 provides their own quirks and specific features. Therefore, it's especially important to understand what each of these individual versions provide, as potential buyers will better understand which car best fits their needs.
Furthermore, this vehicle is relatively difficult to come across. As a result, a driver might be forced to settle for any version of the Audi A4. Instead of being tentative about pulling the trigger on a particular model, it's best to understand which of the offerings is actually a proper fit…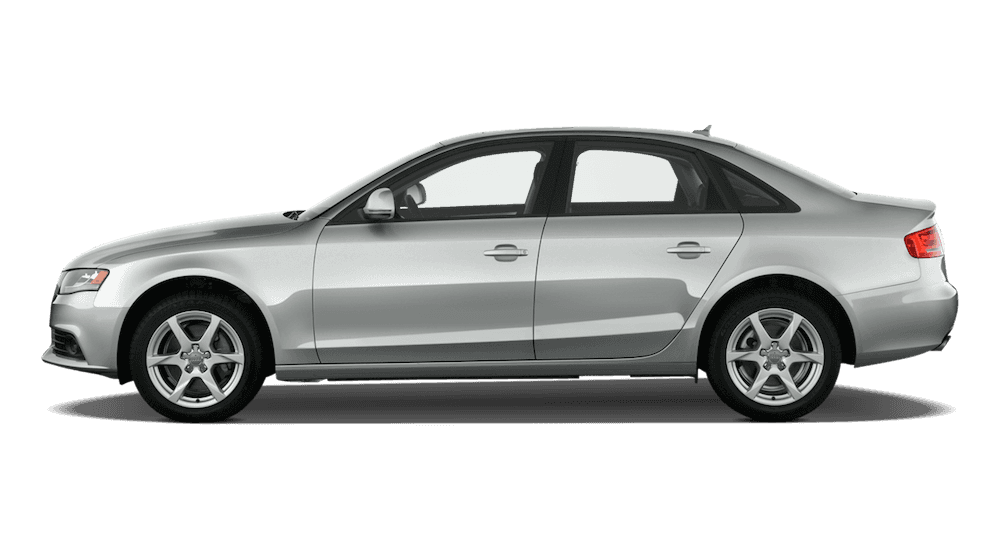 Reasons
If the individual descriptions of each of the Audi A4s didn't do the trick, we've provided broader reasons why customers should be pursuing the 2000-2006 version of the mid-size car. Furthermore, we've even provided insight into where you should be purchasing that particular Audi A4, removing one dilemma that every car buyer comes across.
Why Audi A4?
The Audi A4 can practically be considered a luxury car, especially when you consider the price tag for a new, recent-year model. Therefore, if you're looking to impress with your new ride, then it's in your best interest to pursue an Audi A4 from 2000 through 2006. These vehicles included the latest technological features, meaning you can expect a modern sedan despite it being more than 10 years old. Furthermore, the opulent interior designs will certainly have your passengers gawking.
Building off a buyer's desire to impress, the Audi A4 is relatively hard to come across on a used car lot. This could be attributed to the fact that most Audi owners love their sedan and have no intention of selling it to a used car lot. As a result, these dealerships' lots' inventories are rather limited.

2000 Audi A4
Following the relative success of the original Audi A4, the brand decided to revamp the vehicle for the 2000 model year. Referring to the "new car" as Typ 8E, engineer Peter Schreyer based his design off the second-generation C5 Audi A6, including many of the exterior attributes that are usually featured in those "saloon" cars.
Despite the aesthetic changes, one of the biggest renovations came under the hood. The incumbent 1.6-liter inline-four engine and the 2.8-liter V6 engine were scrapped, replaced by the impressive 2.0-liter unit and the 3.0-liter all-aluminum alloy engine. There were several variations of these offerings, but drivers could generally expect around 217 horsepower and 221 pounds-feet of torque.
The 1.8-liter 20-valve Turbo engine (with the accompanying six-speed manual gearbox) was seemingly the standard option, with the unit delivering either 148 horsepower or 178 horsepower (depending on the specific version). Meanwhile, engineers included features like Unit Injector technology into their 1.9-liter Turbocharged Direct Injection engine, helping it crank out 128 horsepower. Finally, the 2.5-liter V6 engine (which was often reserved for the higher trim levels) could pump out a solid 178 horsepower. In other words, if you're going to be seeking a 2000 Audi A4, you'll want to explore which engine is actually included in the used car.
The brand also added several useful safety features as they were designing their revamped Audi. The vehicle included the Bosch Electronic Stability Program, which allowed drivers to be in complete control of their vehicle, regardless of the conditions. Meanwhile, the anti-lock braking system, brake assist mode, and electronic brake force capabilities provides optimal stoppage power.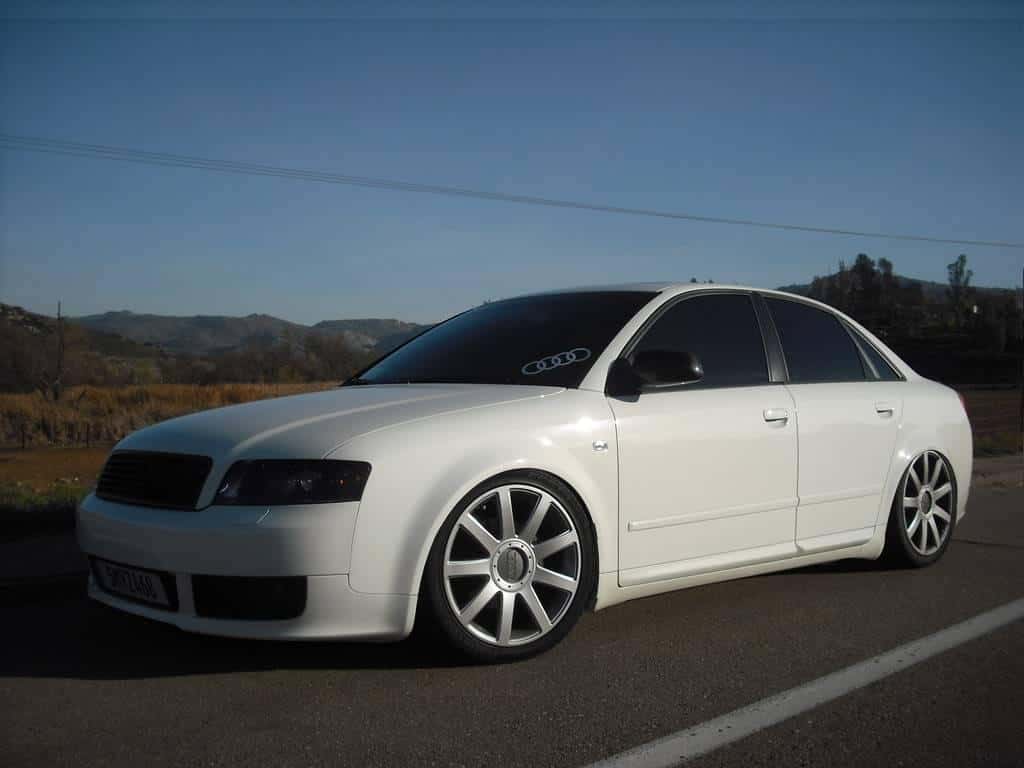 2001 Audi A4
The most significant addition to the 2001 Audi A4 line was the inclusion of the "Avant," a five-door wagon. This version of the A4 was actually a tenth-of-an-inch smaller than the regular sedan, but the restyled rear leads to a lot more cargo room. The vehicle was initially unveiled during the summer of 2001, and it started hitting dealer lots later that year.

2002 Audi A4
The impressive engine options included in the 2000 model were improved once again for the 2002 model year. The 1.8-liter Turbo engine could crank out 180 or 187 horsepower (depending on the level). Meanwhile, with the 2.5-liter intermediate version being accompanied by a four-wheel-drive system, drivers could expect an improved 163 horsepower. A new 2.0-engine was introduced, and while it didn't deliver the best efficiency numbers, owners were generally impressed with the fuel efficiency (which could partly be attributed to the inclusion of Fuel Stratified Injection).

2003-2006 Audi A4
While the Audi A4 included both a sedan and station-wagon variant, the brand ignored convertibles… until the 2003 model year. That was when the brand re-introduced their A4 Cabriolet, as a previous convertible version of the A4 was discontinued several years earlier. The vehicle included a number of features, like an electro-hydraulic operated roof and a new lower bumper. The brand also brought back the S4 trim, which included an incredible 339-horsepower 4.2-liter V8 engine.
Over the next several years, Audi would add several revisions to the A4's mechanics. The continuously variable transmission was added in place of the previous automatic transmission, with engineers prioritizing less weight and improved response.
The exterior of the vehicle included a "boot" towards the top of the exterior fold line, but designers eventually removed this from their Audi A4. The taillights were also slightly revised, with the stylistic changes providing a bit of high-class style. Some customers may have opted for the 'Ultra Sport' trim, which included an aluminum interior and several other athletic features.
We appreciate your interest in our inventory, and apologize we do not have model details displaying on the website at this time. Please fill the form out below and our team will quickly respond, or, please call us at (513) 421-1111 for more information.

Why McCluskey?
While it may be difficult determining that the Audi A4 is the perfect used car for you, it shouldn't be all that hard figuring out where you should be purchasing that vehicle. For those who live in the Cincinnati, Ohio area, then you won't have to look further than McCluskey Chevrolet. This dealership's vast inventory means customers will surely be able to find a used car that fits their requirements.
Of course, the dealership provides a lot of additional incentives for visiting their business. Customers can rely on the expert technicians in the service department, meaning these car owners won't have to rely on an untrustworthy mechanic. The finance department will also help you find a fair and reasonable payment plan, assuring that you'll be able to pay your bills in a timely manner.
Regardless of which used Audi A4 you decide to opt for, you'll surely be happy with your choice. Furthermore, you'll have absolutely zero gripes about the services provided by McCluskey Chevrolet. It's truly a match made in heaven, and it should now be rather obvious where you should be seeking that used Audi A4 for sale.