Used Mustang for Sale
It's no secret that the Mustang has reigned supreme among muscle models for years. Between crushing faster and faster times around the track and providing one seriously enviable ride for those cruises through town, the Mustang has long been an object of fascination for auto lovers and Ford fanatics alike. With the fifth generation Mustang (started in 2005), Ford took the model to totally new heights, and today that makes a used Mustang for sale from the fifth generation among the most highly sought-after models on the market, even all these years later.
Boosted engines, improved handling, and an emphasis on driver-centered safety all play key roles in making the fifth generation Mustang a model to be remembered even years into the future. Built to be as impressive from behind the wheel as it is from the sidewalk, this king of the road takes no prisoners and leaves those who've experienced it wanting more.
Here's a look at some of the best features today's drivers can find on the amazing wing of now used Mustang models that first emerged between 2005 and 2009. Take a look for yourself and see just why this used Ford Mustang is among the most beloved iterations to ever come off the assembly line.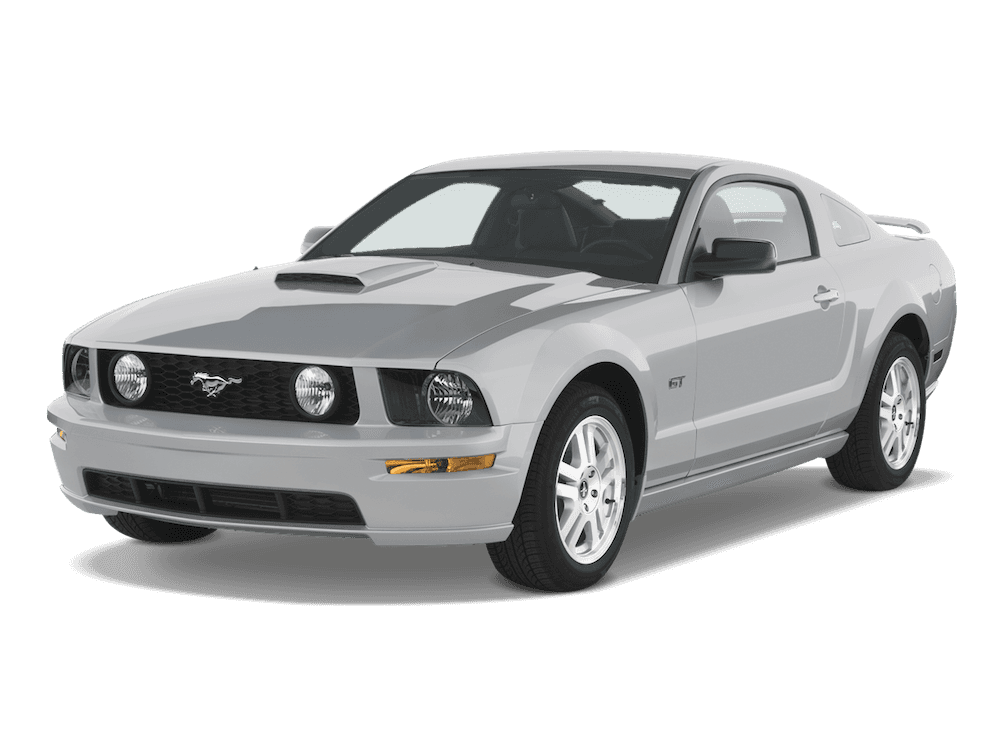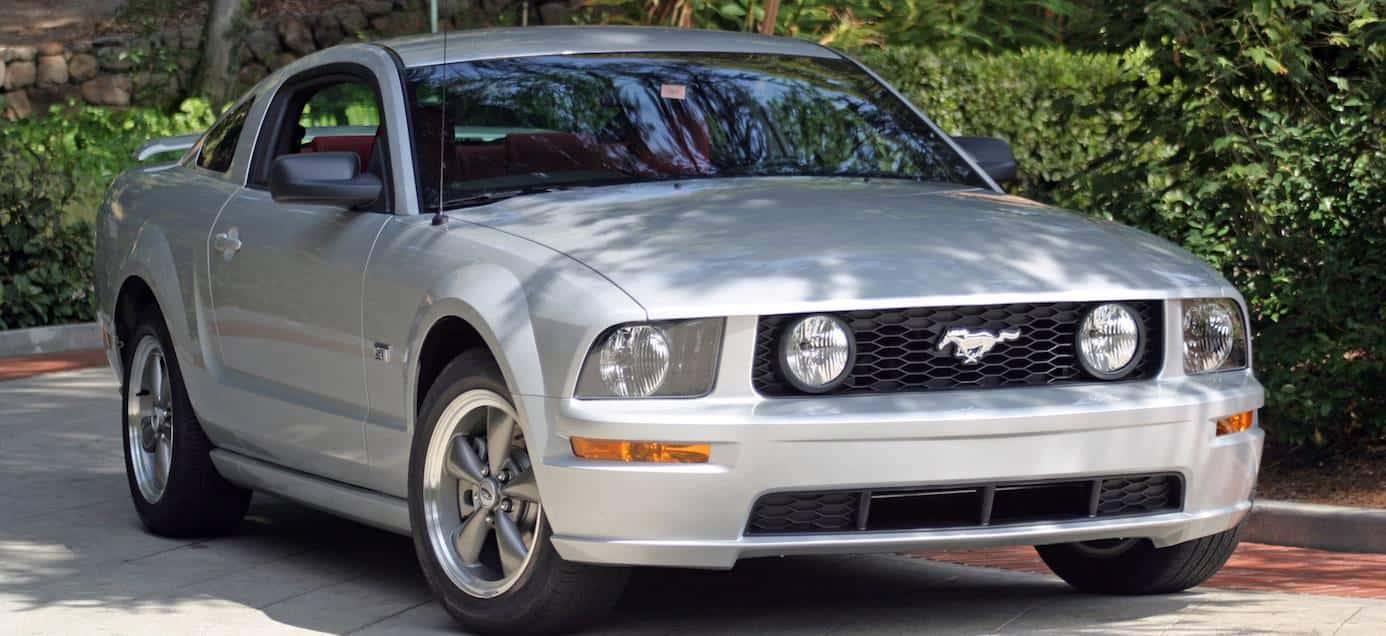 2005 Ford Mustang
Revamped to be all new and reworked for boosted performance, the fifth generation hit the market with the 2005 model in late 2004, setting the pace for what would become a decade of excellence from this new iteration of the Mustang model. The 2005 model comes standard with the power of Ford's cast iron block 4.0 L Cologne SOHC V6, a significant step up from the 3.8 L Essex OHV V6 used in the previous generation of Mustang.
This engine improvement allows the 2005 Mustang to generate up to 210 horsepower at 5300 rpm and a whopping 240 lb·ft of torque at 3500 rpm. Plus, the 2005 Mustang comes mated to a standard Tremec T-5 5-speed manual transmission for seamless control in just about any terrain, with Ford's 5R55S 5-speed automatic transmission available for those who'd rather do away with the clutch. Packed with plenty of pulse-pounding power, the 2005 Mustang burst onto the scene with enough of a splash that it's still a highly sought-after model even over a decade down the road.

2006 Ford Mustang
Despite sharing much of the same engineering and overall architecture, the 2006 Mustang took many of the benefits of the all-new 2005 model and added in a whole host of top-of-the-line comfort and convenience features, not to mention an emphasis on personal customization to help your Mustang truly become your own.
Standard equipment on the 2006 Mustang includes power windows, front air bags, dual power mirrors, an AM/FM stereo with CD player, power door locks with remote keyless entry, 16-inch painted aluminum wheels, and larger brake discs than the fourth generation Mustang with twin-piston calipers in the front. Drivers of the 2006 Mustang also had a wide variety of available added features, like leather seating surfaces, a six-way power adjustable driver seat, a color-configurable instrument cluster available as part of the Interior Upgrade Package called "Ford's MyColor," brushed aluminum panels, Ford's Shaker 500 (500 watt peak output) or Shaker 1000 (1000 watt peak output) premium audio system, an available 6-disc MP3-compatible CD changer, and a four-channel anti-lock brake system with traction control (which came standard on GT models).
The 2006 Mustang V6 was also the first of its kind to offer Ford's acclaimed Pony Package, which includes an upgraded suspension, 17-inch wheels, wider tires, a unique grille design with two unique fog lamps options, a rear deck spoiler, and instantly-iconic door striping and emblems to make your Mustang stand out like it never has before.
And to top it off, the 2006 Mustang was the first to offer some fairly advanced features for the time, including a DVD-based GPS navigation system, a power passenger seat, heated seats, Sirius Satellite Radio, and even a stylish new flat bottom spoiler for the V6 model. Drivers looking to add some serious style to their Mustang model found plenty of options in the 2006 model, and it still remains one of the more impressive Mustang models on the road today.

2007 Ford Mustang
While generally not much changed in terms of overall architecture or engineering between the 2006 and 2007 models, the 2007 Mustang saw a notable boost in its standard safety systems. This includes standard side airbags and HID headlamps to keep you alert and in charge on the road.
But what really makes the 2007 Mustang a special edition and a notable improvement on the 2006 model is its expanded ability to customize to a driver's desired appearance. Take, for example, the newly-available ambient interior lighting package. This option includes an installation of electroluminescent lighting that encourages the driver to choose various color combinations for the instrument cluster, sound system and climate control displays, as well as your choice of color for the light emitting from the top of the front footwells and from beneath the rear seats. When it comes to serious styling, few can touch this level of attention to detail.
For those drivers unwilling to compromise even an inch, the 2007 Mustang is also the first to feature the V6 Appearance Package, which offers a wide array of appearance upgrades like billet grille, scoops, a spoiler and blackout trim treatments, as well as an upgraded suspension, additional interior trim, and a grille with foglights. The 2007 Mustang simply dares drivers to make it their own – and judging by the popularity of this model, we're willing to bet that plenty of drivers took on that challenge with gusto.

2008 Ford Mustang
Although similar in many ways to its immediate predecessor from 2007, the 2008 Mustang brought an impressive spread of appearance upgrades that are sure to make any Mustang lover swoon.
Take for instance, the improvements to Ford's V6 Appearance package, which in 2008 brought added features like an additional Power Pack FR1 (with an 85 mm Cold Air Intake sourced from the Bullitt, True Dual exhaust with a X-pipe and Bullitt Mufflers, a Pro-Cal Hand held tuner and a Ford Racing Performance oil filter), a boosted handling package FR3 ( featuring shocks/struts, front and rear anti-rollbars, V6 lowering springs, and a V6 strut tower bar) and a short throw shifter. Also unique for the 2008 model, the beloved V6 Appearance Package was only available on the V6 Coupe Premium Package and only with the impressive color options Grabber Orange, Vapor Silver Metallic, and Dark Candy Apple Red.
Also unique to the 2008 Mustang is that all models from this year have seats containing material derived from soybeans, an eco-friendly move that echoes many of the sustainably-built ideals of Henry Ford himself. Sure to make your Mustang a talking point for miles and miles to come, it's improvements like these that make the 2008 model so special among the Mustang lineup.

2009 Ford Mustang
In a year that truly saw the fifth generation Mustang reach a high point for the model, the 2009 Mustang is an impressive option among an already desirable lineup. That's thanks in part, to leaps and bounds in driver entertainment technology, like the introduction of Ford Sync as an available connectivity option. Allowing drivers and passengers to browse for their favorite music and stay connected on the go, Ford Sync has become a standard hallmark of just about every modern Ford vehicle, and the 2009 Mustang was ahead of the pack by being one of the first Ford models to include it as an option.
Impressively, the 2009 Mustang also featured an available "glass roof" option, which effectively offered a full roof sunroof to let in all that natural light wherever you may roam. Added to the impressive power and layout of the 2009 Mustang, this feature makes for one seriously cool car regardless of what you may use it for.
A Foundation Of Greatness in Every 2005-2009 Mustang
Anyone who knows Ford knows that the 2005-2009 Mustang is one seriously impressive option, even all these years later. Check one out for yourself and see just what this Mustang generation has to offer – chances are, you will find yourself wanting to call one your own.