Used Chevy Traverse
Hopping in on the crossover SUV craze, Chevy released its first generation of the Chevy Traverse in 2009. As a successor to the Uplander and TrailBlazer (also released by Chevy), the first generation stretches from 2009 all the way until now. While a 2016 model technically qualifies as a used Chevy Traverse, consumers don't have to pay a like-new price to experience what this full-size crossover has to offer. Keep in mind though, that in 2013 the Traverse received a major facelift that drastically changed the model. Apart from that, there weren't many changes made to the years that followed. Given that 2013 represented the middle of the generation, this makes sense.
It's still a relatively new model, and it will be interesting to see how Chevy evolves it in the future. But for now, the first generation is currently the only generation of Traverse.
When the Traverse was initially built, Chevy decided that it would ride on the same platform that underpins the GMC Acadia and Buick Enclave. This platform is the GM Lambda platform, and has exhibited plenty of success with the other models. At that point in time, it made sense to create a full-size crossover SUV on a similar platform.
With the 2017 model year just around the corner, you're probably wondering if that qualifies as a new generation. GM has already confirmed that it doesn't, but it will be the first generation's final year, which means the 2018 Traverse will have a major redesign for 2018. For the 2017, the only update it receives is the LTZ equipment group renamed "Premiere." Other than that, the 2017 model carries over the 2016's primary features, with no other changes.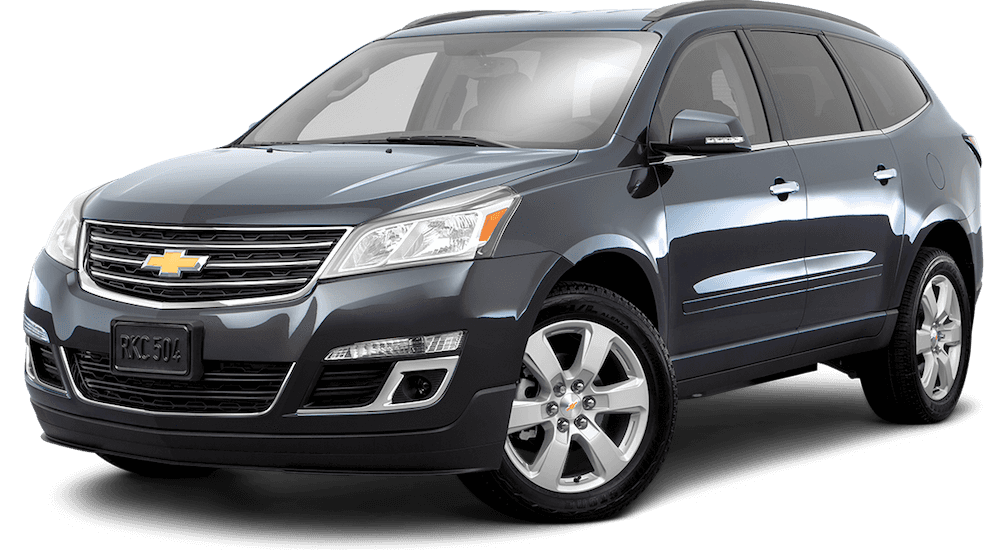 McCluskey Automotive Stocks Used
At McCluskey Automotive, you're guaranteed to find a variety of high-quality used cars, all at an affordable price. We carefully inspect each used car that rolls onto our lot before we buy. That way, we can give you an honest price, and have a down-to-earth conversation about it. To provide even more peace of mind for our customers, we back those models up with a $500 best price guarantee so that you know you're getting a great deal.
It's not just the price guarantee that gives you peace of mind, either. We also offer a unique Lifetime Mechanical Protection guarantee. This ensures that for unlimited miles and years after you've purchased the vehicle, the powertrain is covered. If the vehicle you're looking for isn't on our lot, we can find it with Nationwide Vehicle Search, providing us access to more 100,000 vehicles, so the chances of finding the exact make, model, trim, and even color that you want are considerable.
If it's a different and better car buying experience — or vehicle — you're looking for, look no further than McCluskey Automotive.