Used Toyota Tacoma
The pickup segment has been flooded with a number of capable options, so potential customers shouldn't have an issue finding a truck that fits all of their needs. However, when these prospective customers begin to explore these trucks' respective price tags, they'll surely be scared away.
Fortunately, there's a way to acquire a capable pickup truck without compromising your budget. By pursuing a used vehicle, you can acquire a perfectly capable truck for a considerable discount over their new counterparts. Of course, opting for this route still leads to a number of questions, especially in regards to which used pickup is actually the best option. Fortunately, that decision isn't all that difficult. A used Toyota Tacoma is a perfect choice for any type of driver, whether they're seeking a standard commuter or a rugged off-roader.
Of course, it's important to remember that used third-generation Tacomas (which we'll be exploring deeper) are generally pretty scarce. This can partly be attributed to the fact that the third generation has only been on the market for a handful of model years, so there aren't many options to choose from. Furthermore, most Tacoma owners are perfectly happy with their pickup, so it's unlikely that they'll sell or trade their pickup anytime soon.
The vehicle's scarcity shouldn't be too much of a concern, especially if you're pursuing a used vehicle from McCluskey Auto. Thanks to the dealership's vast directory of used cars and trucks, the helpful sales team will be able to find your desired pickup in no time. In other words, it doesn't take a whole lot of effort to experience everything these used third-generation Tacomas have to offer.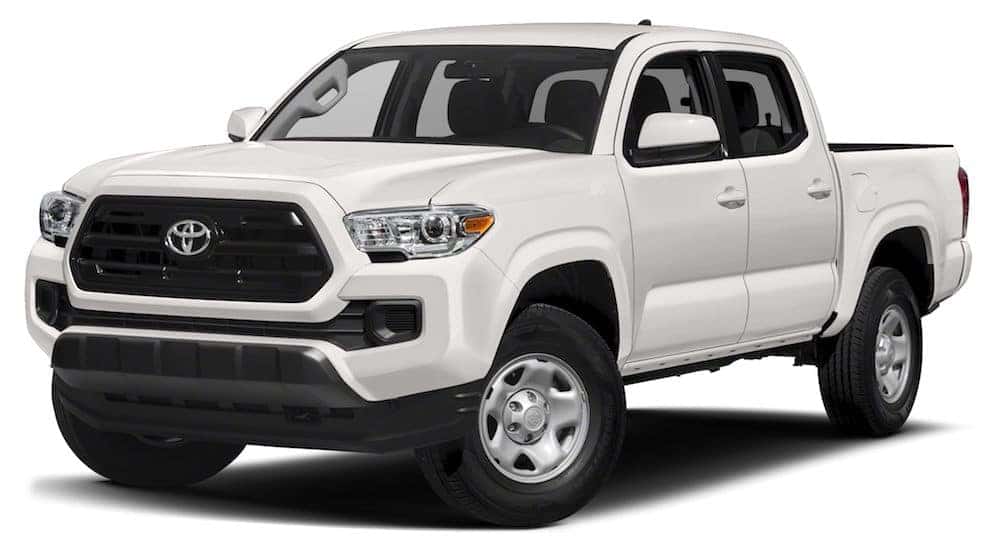 A Better Kind of Used Car Dealer — McCluskey Automotive
When it comes to used car dealerships, the same image pops into the heads of many consumers – a richly dressed, aggressive car salesman, standing in front of a plethora of too-good-to-be-true vehicles with deep discounts or sales.
We're not that type of dealership.
When we first opened our doors, we vowed to be the better kind of used car dealer. The kind of used car dealership that's proud to open our doors every morning, and greet our customers with a smile instead of a cheap sales pitch. Where used cars are of high-quality, affordably priced, marked by low mileage, and from recent model years, with clean titles, and good vehicle history reports. A used car dealer that actually wants to go above and beyond to help our customers find their perfect used car — regardless of where it is. Our Nationwide Vehicle Search gives us access to thousands of used cars across the country.
This is how McCluskey Automotive is the better kind of car dealer – we have all the resources that discerning car shoppers need to find high-quality used vehicles.