Used Chevy 2500
When it comes to heavy-duty (HD) pickup trucks for a good price, McCluskey Automotive thinks you should look no further than a used Chevy 2500. The second generation of the used Chevy Silverado that lasted from 2007 to 2013, in particular, is a great generation to buy from if you're in the market for a full-size HD truck. Since the Chevy Silverado is known as the longest-lasting pickup truck on the road, you can expect nothing but the best from these vehicles, and shopping at a dealership like McCluskey Automotive will ensure that you get nothing but great quality used vehicles at great prices.
The Silverado 2500 HD is a Class Three Truck
Regardless of whether it's a used Silverado 2500HD or a new Silverado 2500HD, both models are class three trucks, and measured in the same way. The US DOT puts trucks into classes based on Gross Vehicle Weight Rating — GVWR, for short. The classes range from 1 to 8, with 1 being the lightest, and 8 being the heaviest. In the case of the Silverado 2500HD full-size pickup truck, it falls into the class three category, which means it weighs anywhere from 10,001 pounds to 14,000 pounds.
For those familiar with the more archaic way of measuring trucks (based on payload), this means the Silverado 2500HD is a three-quarter ton full-size pickup truck.
Therefore, it's incredibly important to consider if you need a Silverado 2500HD, or if a Silverado 1500 will do. If you don't need to tow something around 13,000 pounds on a daily basis, you'll just be throwing money away at the gas pump by buying a 2500.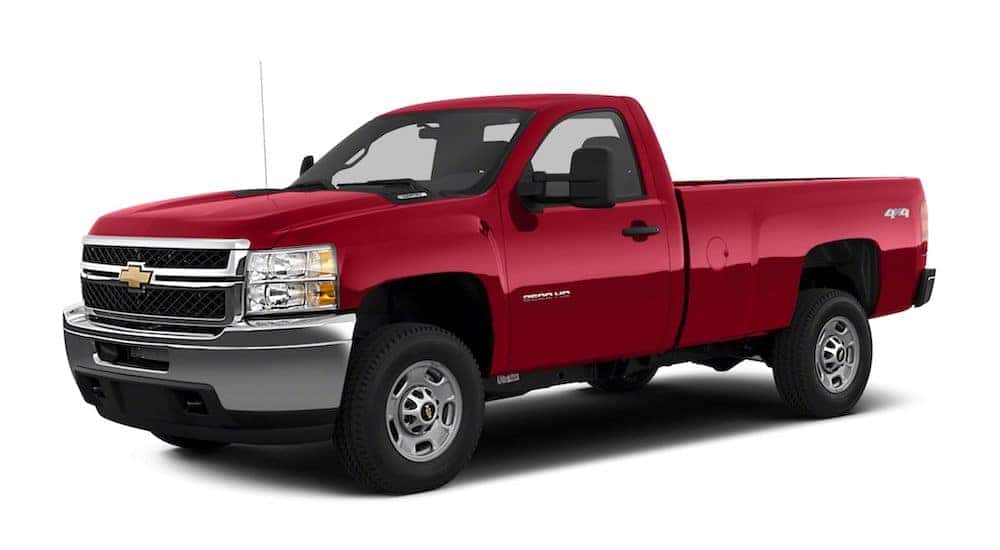 Get a Used Silverado 2500HD at McCluskey Automotive
For the ultimate combination of capability and low-price, you'll find no better truck on the market than a used second generation Silverado 2500HD. While it varies from trim level to trim level, all Silverado 2500HD models are truthfully backed by Chevy's "longest-lasting full-size pickup truck on the road" statement. At McCluskey Automotive, we only sell good-quality used vehicles, which means we make sure they've been taken care of properly, and are in the best condition possible.
If we don't have the Silverado 2500HD you're looking for in particular, we can use our nationwide car search to quickly find it for you. You can be confident that when you buy it, you'll do so at the best price around. We have a comprehensive service program and department as well, so even years from now, we'll make sure your truck stays in true Chevy working order.