Used Chevy Silverado
If there's one pickup that has consistently ruled the roads, it's the Chevy Silverado. Known for decades for its power, personality, and envy-inspiring glory out on the road, the Silverado is (and always has been) the truck that truck lovers trust.
These days, it's no surprise there are so many drivers looking for a quality used Chevy Silverado for sale. The Silverado has been on the road for decades, and there are so many great used options available out there that finding one is as easy as getting down to your local Chevy Dealer.
Here's a closer look at the second generation Chevy Silverado, a founding father among top-tier pickups. See for yourself and know that few can match the pull of the Silverado.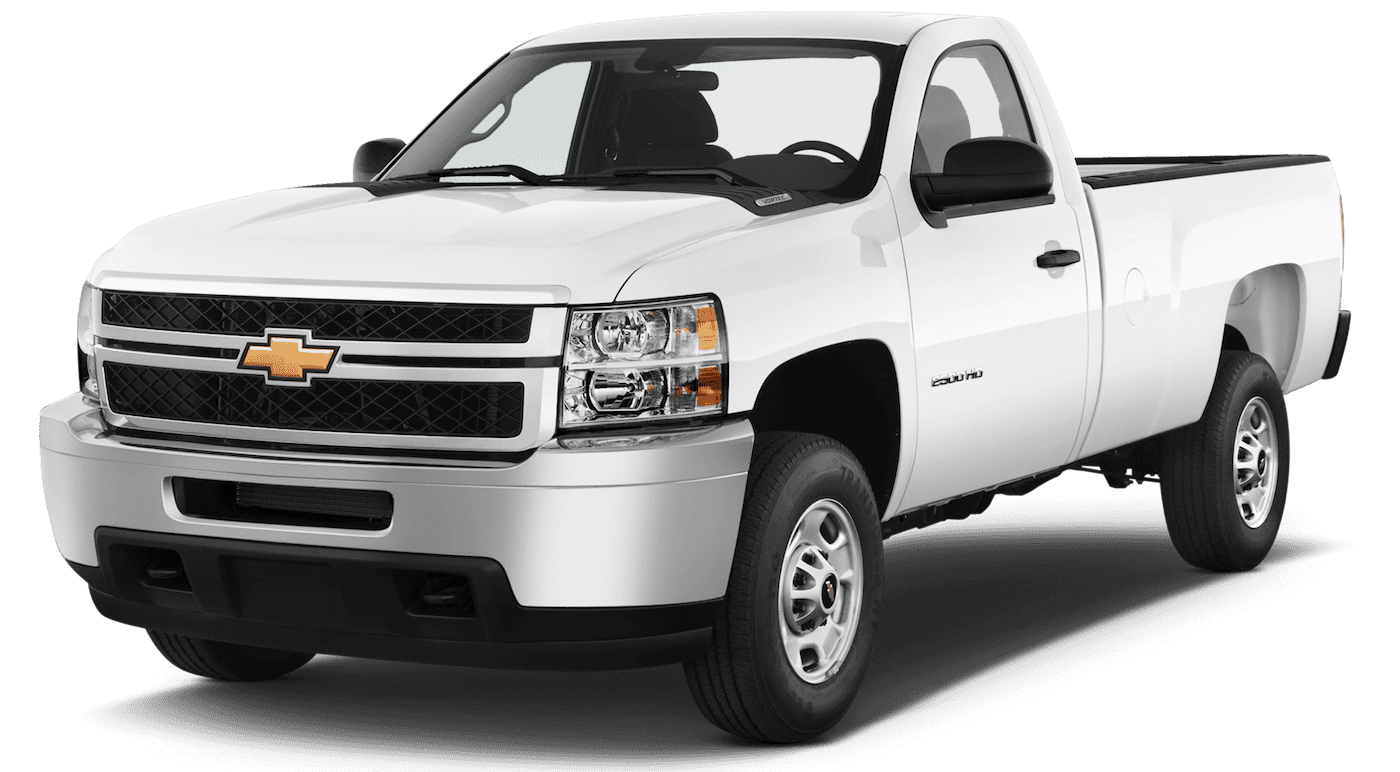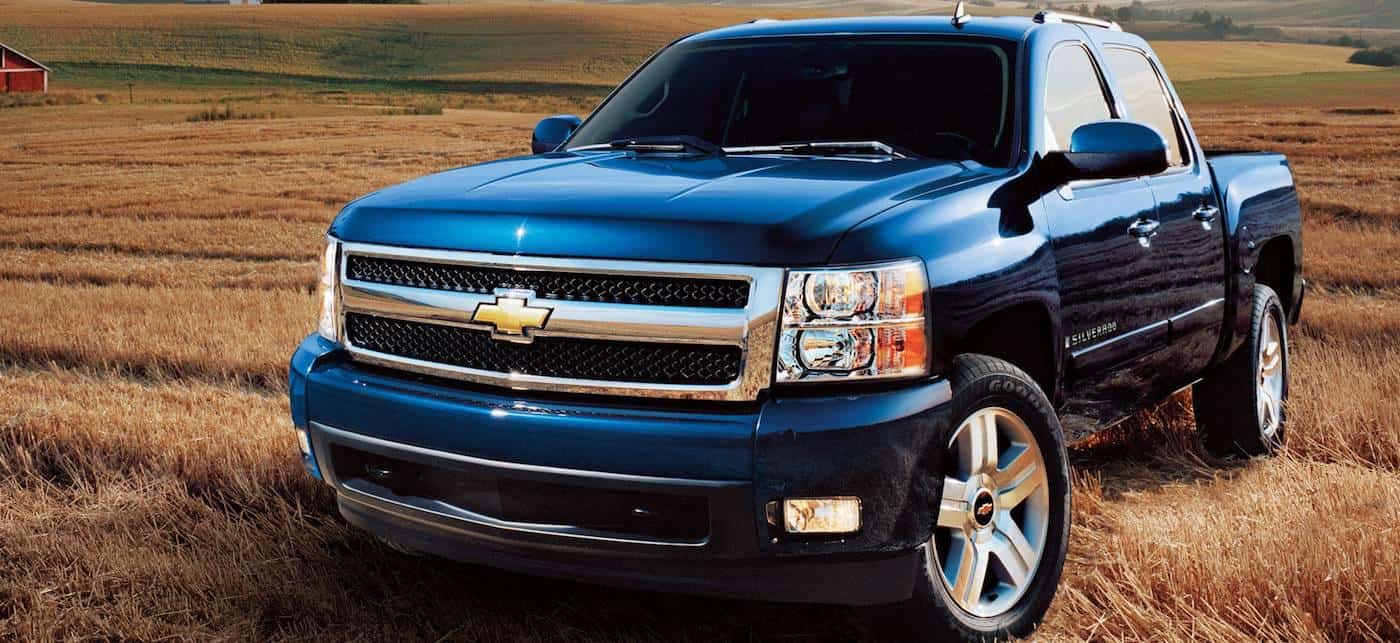 2007 Chevy Silverado
All-new and improved for 2007, the founding edition of the second generation Silverado burst onto the scene and made a splash almost immediately. Packing a standard 195-hp, 4.3-liter V-6 engine and up to an available 315-hp, 5.3-liter V-8 powerhouse, the 2007 Silverado packs just about all the pulse-pounding power you need. So much, in fact, that the 2007 Silverado took home the North American Truck of the Year award for 2007, and it was Motor Trend magazine's Truck of the Year for 2007.

2008 Chevy Silverado
While the first of the second generation Silverados may have packed some serious punch under the hood, by 2008 the Silverado had become even more refined and ready to take on the road with fresh styling fit for just about any adventure. A fully-boxed frame offers the 2008 model significantly more chassis stiffness, while improved architecture in places like the new coil-over-shock front suspension and rack-and-pinion steering combine for one seriously maneuverable Silverado that's as fun to drive as it is to be seen in. Add in GM's StabiliTrak electronic stability control system standard on all Crew Cabs and a wealth of available Extended Cab setups and you've got a Silverado that's seriously easy to make your own.

2009 Chevy Silverado
Looking good is work that's never over, and Chevy knows just how important appearances can be – especially with all that power to match. That's why the 2009 Chevy Silverado brought with it a revised bumper and shortened front fascia, offering stylish aerodynamic design that can't be found on earlier models.
The 2009 Silverado also introduced a two-mode hybrid model for those looking to push past the pump mile after mile, as well as Active Fuel Management-equipped V8 engines available to those looking to seriously save on fuel economy without sacrificing on power. Whatever you choose, the 2009 Silverado is undoubtedly an impressive machine fit for any challenge you may put in front of it.

2010 Chevy Silverado
Always on a quest to offer superior styling to match top-tier power, the 2010 Chevy Silverado burst onto the scene with all-new interior door panels, which shifted the handle forward, and included an additional cup holder to make those long drives just that much more convenient for everyone on board. Plus, for those looking to craft a truck truly unlike all others that came before, two new exterior colors were added for the 2010 Silverado: Taupe Gray Metallic and Sheer Silver Metallic.
The 2010 Silverado also introduced a standard six-speed automatic transmission on regular and extended cab models, and Chevy's impressive 5.3L and larger V8 engines also came standard. Power meets precise styling – that's a Silverado alright, and it's one of the better iterations to come out of the second generation.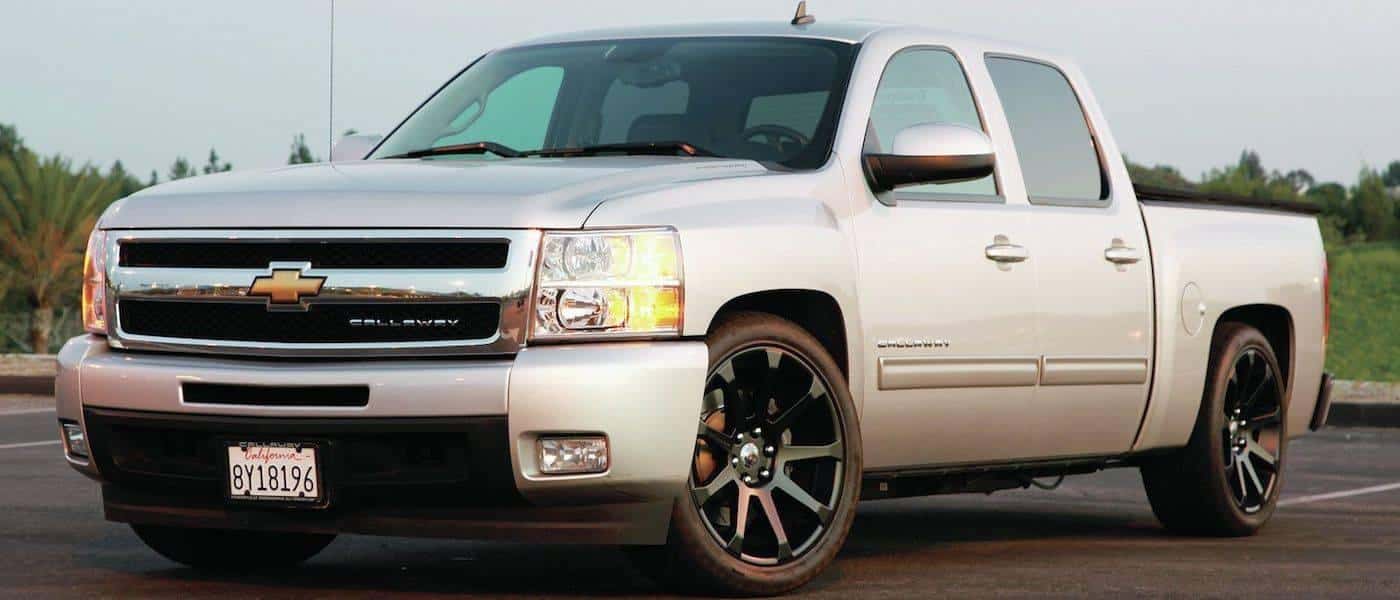 2011 Chevy Silverado
If there's a year that Silverado really brought power to the forefront, 2011 may just be it. New for 2011, Heavy Duty Silverados came upgraded with a new fully-boxed high strength steel frame from front to rear, which helped to drastically improve stiffness (by up to 92%, according to Chevy) thanks to bigger rear springs, larger engine and transmission mounts, and new hydraulic body mount, which helps improve drivability in the long run.
The front suspension on the 2011 Silverado utilizes new upper and lower control arms and new torsion bars specifically tailored to meet a variety of gross axle weight ratings, while upper control arms are constructed from forged steel that is both stronger and lighter than the previous arms. To match, the new lower arms are also cast iron to maximize load capacity. These improvements allow for more refined control over the height of your Silverado, which improves handling and alignment to cut down on tire wear. All these architectural improvements mean the 2011 Silverado can handle a whopping 6,000 pound front axle weight rating, meaning your 4 wheel-drive 2011 Silverado can plow snow with no trouble whatsoever.

2012 Chevy Silverado
By 2010, Chevy knew the second-generation Silverado had proven itself as a force to be reckoned with out on the road – and it was finally time to get serious about some impressive advanced tech and styling features for those looking to go the extra mile.
Boasting a refreshed front end, newly-available heated/cooling seats for the amazing LTZ trim level, and a new White Diamond Edition all offered unparalleled comfort and style to those willing to pay a little extra for an amazing option – even more enticing now that these trucks are available at used prices. And while they may seem common now, the fact that the 2010 Silverado packs an available navigation radio with built-in hard drive that eliminates the need for map data stored on DVDs means it's a forward-thinking model for its time, and one that can stand up to even today's most desired used models. Add in the E85 capabilities on some of the available engine options and you've got a Silverado ready to ride into the future strong.

2013 Chevy Silverado
If there's a theme to what makes a Silverado a Silverado, it's power combined with the sheer joy of customizability. Much like the ones that came before, this Silverado offers a wide variety of cab sized, interior options, engine styles, and more. Plus, a rigid frame meets Chevy-quality construction techniques, coil-over-shock front suspension and power rack-and-pinion steering to give the 2013 Chevrolet Silverado a smooth and controlled ride that offers all the fun of a full-size without sacrificing even an ounce of capability. Add in the new powertrain grade-braking (which uses transmission downshifting to ease stress and temperature build-up on the brake rotors) and you've got a truck that can take on any road with no worries.
Need power that won't let you down? The 2013 Silverado's standard 4.3-liter V6 offers just the right power to take on light to medium loads; bigger jobs, however, call for either the 5.3-liter V8, combining power and fuel economy almost seamlessly, or the crazy-powerful 403-horsepower 6.2-liter aluminum-block V8. Whichever you choose, the 2013 Silverado will not disappoint when it comes to pure power.
We appreciate your interest in our inventory, and apologize we do not have model details displaying on the website at this time. Please fill the form out below and our team will quickly respond, or, please call us at (513) 421-1111 for more information.

Find Your Second-Gen Silverado and Get Going
The second-generation Chevy Silverado may just be one of those iconic models that goes down in history as a founding father of what's on the road today, and that wouldn't be too far off the mark. Regardless of which year you may choose, the second-gen Silverado is one seriously impressive family of machines. Try one out for yourself and see what the Silverado offers – but don't blame us if it's all you want to drive for however many miles are ahead.