Used Chevy Silverado
If there's one pickup that has consistently ruled the roads, it's the Chevy Silverado. Known for decades for its power, personality, and envy-inspiring glory out on the road, the Silverado is (and always has been) the truck that truck lovers trust.
These days, it's no surprise there are so many drivers looking for a quality used Chevy Silverado for sale. The Silverado has been on the road for decades, and there are so many great used options available out there that finding one is as easy as getting down to your local Chevy Dealer.
Here's a closer look at the second generation Chevy Silverado, a founding father among top-tier pickups. See for yourself and know that few can match the pull of the Silverado.
Pickup trucks are a perfectly logical target for any type of driver, whether they're looking for a simple commuter or a worksite companion. Of course, when you begin to explore the various options that are currently on the market, you might find that the offerings are rather pricey. In this situation, you might have to settle for a different type of vehicle due to your limited budget.
However, potential buyers can simply explore the used market if they're shopping for a pickup. There are plenty of capable used options, including a used Chevy Silverado. The legendary model is one of the most popular offerings in the entire industry, and this means there are plenty of used options currently sitting on car lots. If you're hoping for a used pickup that's modern and includes top-notch technologies, then a third-generation Silverado is the perfect choice.
Of course, it isn't as easy as heading to a dealership and requesting a third-generation Silverado. Rather, you should know what model year you want to pursue. We've explored each of the available model years for this third-generation Silverado, providing you with some guidance before heading into a dealership. Then, when you're ready to initiate the buying process, you'll know exactly what model you're looking for…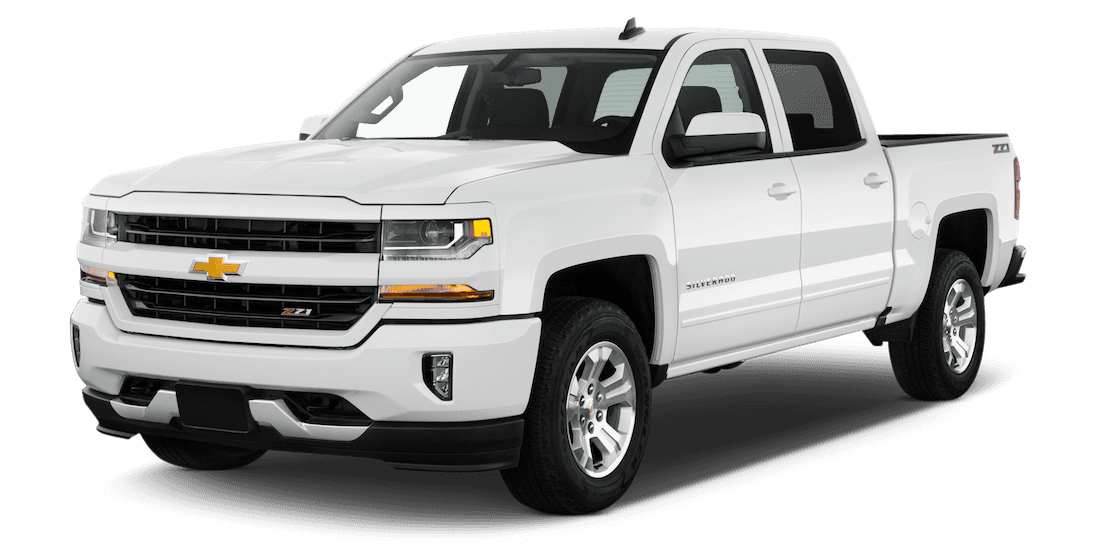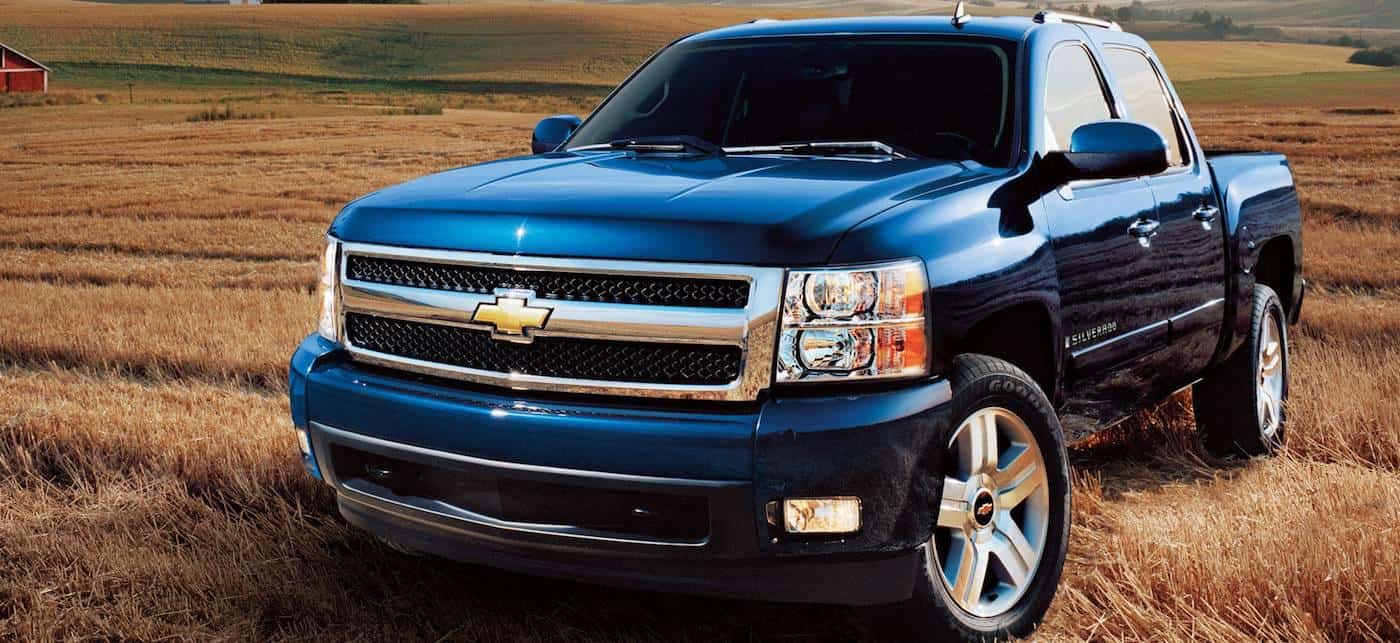 2007 Chevy Silverado
All-new and improved for 2007, the founding edition of the second generation Silverado burst onto the scene and made a splash almost immediately. Packing a standard 195-hp, 4.3-liter V-6 engine and up to an available 315-hp, 5.3-liter V-8 powerhouse, the 2007 Silverado packs just about all the pulse-pounding power you need. So much, in fact, that the 2007 Silverado took home the North American Truck of the Year award for 2007, and it was Motor Trend magazine's Truck of the Year for 2007.

2008 Chevy Silverado
While the first of the second generation Silverados may have packed some serious punch under the hood, by 2008 the Silverado had become even more refined and ready to take on the road with fresh styling fit for just about any adventure. A fully-boxed frame offers the 2008 model significantly more chassis stiffness, while improved architecture in places like the new coil-over-shock front suspension and rack-and-pinion steering combine for one seriously maneuverable Silverado that's as fun to drive as it is to be seen in. Add in GM's StabiliTrak electronic stability control system standard on all Crew Cabs and a wealth of available Extended Cab setups and you've got a Silverado that's seriously easy to make your own.

2009 Chevy Silverado
Looking good is work that's never over, and Chevy knows just how important appearances can be – especially with all that power to match. That's why the 2009 Chevy Silverado brought with it a revised bumper and shortened front fascia, offering stylish aerodynamic design that can't be found on earlier models.
The 2009 Silverado also introduced a two-mode hybrid model for those looking to push past the pump mile after mile, as well as Active Fuel Management-equipped V8 engines available to those looking to seriously save on fuel economy without sacrificing on power. Whatever you choose, the 2009 Silverado is undoubtedly an impressive machine fit for any challenge you may put in front of it.

2010 Chevy Silverado
Always on a quest to offer superior styling to match top-tier power, the 2010 Chevy Silverado burst onto the scene with all-new interior door panels, which shifted the handle forward, and included an additional cup holder to make those long drives just that much more convenient for everyone on board. Plus, for those looking to craft a truck truly unlike all others that came before, two new exterior colors were added for the 2010 Silverado: Taupe Gray Metallic and Sheer Silver Metallic.
The 2010 Silverado also introduced a standard six-speed automatic transmission on regular and extended cab models, and Chevy's impressive 5.3L and larger V8 engines also came standard. Power meets precise styling – that's a Silverado alright, and it's one of the better iterations to come out of the second generation.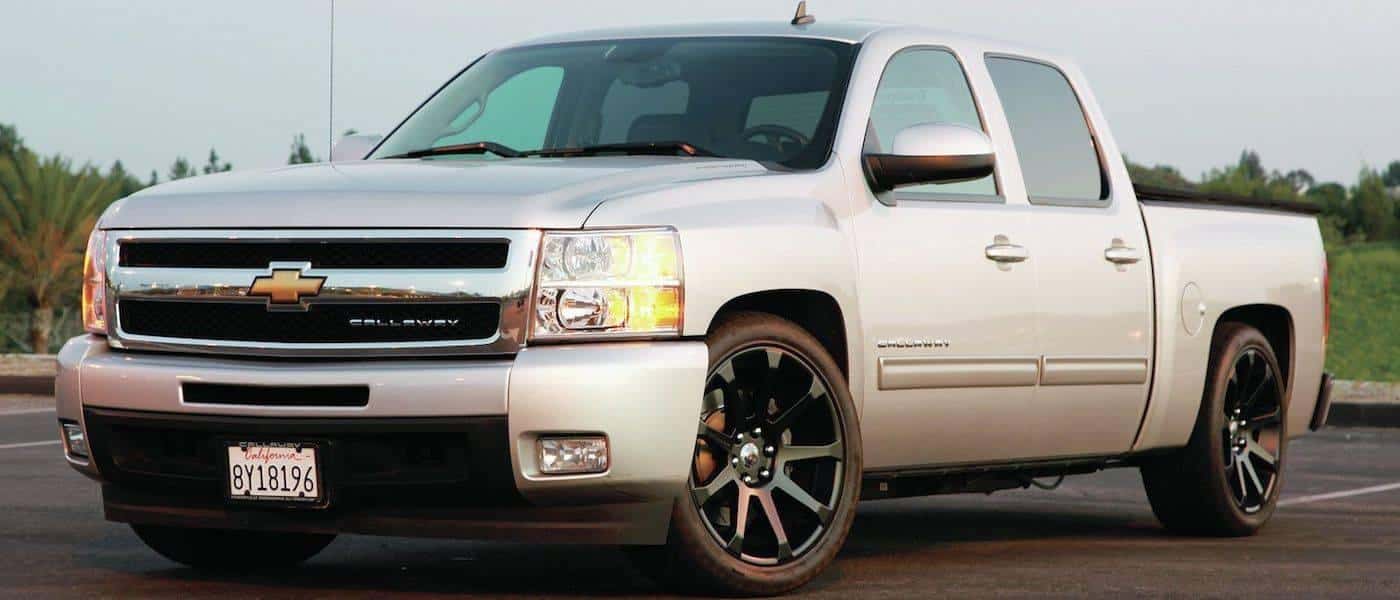 2011 Chevy Silverado
If there's a year that Silverado really brought power to the forefront, 2011 may just be it. New for 2011, Heavy Duty Silverados came upgraded with a new fully-boxed high strength steel frame from front to rear, which helped to drastically improve stiffness (by up to 92%, according to Chevy) thanks to bigger rear springs, larger engine and transmission mounts, and new hydraulic body mount, which helps improve drivability in the long run.
The front suspension on the 2011 Silverado utilizes new upper and lower control arms and new torsion bars specifically tailored to meet a variety of gross axle weight ratings, while upper control arms are constructed from forged steel that is both stronger and lighter than the previous arms. To match, the new lower arms are also cast iron to maximize load capacity. These improvements allow for more refined control over the height of your Silverado, which improves handling and alignment to cut down on tire wear. All these architectural improvements mean the 2011 Silverado can handle a whopping 6,000 pound front axle weight rating, meaning your 4 wheel-drive 2011 Silverado can plow snow with no trouble whatsoever.

2012 Chevy Silverado
By 2010, Chevy knew the second-generation Silverado had proven itself as a force to be reckoned with out on the road – and it was finally time to get serious about some impressive advanced tech and styling features for those looking to go the extra mile.
Boasting a refreshed front end, newly-available heated/cooling seats for the amazing LTZ trim level, and a new White Diamond Edition all offered unparalleled comfort and style to those willing to pay a little extra for an amazing option – even more enticing now that these trucks are available at used prices. And while they may seem common now, the fact that the 2010 Silverado packs an available navigation radio with built-in hard drive that eliminates the need for map data stored on DVDs means it's a forward-thinking model for its time, and one that can stand up to even today's most desired used models. Add in the E85 capabilities on some of the available engine options and you've got a Silverado ready to ride into the future strong.

2013 Chevy Silverado
Chevy's engineers clearly prioritized engine capabilities as they were designing their new Silverado, and that sentiment is confirmed by the vehicle's incredible trio of offerings. Customers had the options of choosing from several different offerings, starting with the "smallest" 4.3-liter EcoTec3 engine, which managed to pump out 285 horsepower. The 5.3-liter EcoTec3 engine was the next step up, with the unit promising an incredible 355 horsepower. Finally, the 6.2-liter EcoTec3 V8 engine was one of the most hulking offerings in the entire segment, delivering a practically unmatched 420 horsepower.
Of course, the brand didn't solely focus on engine capabilities. Rather, they also included a number of features and amenities that were intended to improve the entire driving experience. The brand now included the brand's intuitive MyLink touchscreen unit, which provided easy access to both navigation and radio applications. These systems even included Bluetooth and smartphone compatibility, providing drivers with an unmatched listening experience. If you decide to jam out to your favorite tunes, then you can do so via the available Bose premium audio system.
Cosmetically, the vehicle was slightly redesigned to be lighter and agiler, which vicariously had a positive influence on the performance specs. When it came to the interior, customers could also choose from a variety of classy upholstery options, including the exclusive saddle brown leather. The cabin also contained a number of storage offerings, allowing owners to hide their most valuable cargo.
When compared to previous-year models, this iteration of the Silverado was arguably the best yet. Of course, Chevy is known for their ability to innovate their renowned line of vehicles, so the brand obviously continued to improve the pickup during the third-generation of the model. However, there's no denying that the 2013 version set the groundwork for future versions of the Silverado.

2014 Chevy Silverado
While the 2013 model seemingly focused on engine power, the 2014 model seemingly prioritized efficiency. Engineers included a number of innovative technologies that influence fuel economies, like the addition of new tires and a host of fuel-saving features (like Direct Injection, Variable Valve Timing, and cylinder deactivation). The brand also redesigned the vehicle's mechanics for the second straight year, leading to a lighter body (and improved efficiency specs). As a result, some of the model's available engine offerings provide unmatched economy specs. For instance, the 5.3-liter EcoTec3 V8 engine managed to deliver an incredible 23-mile-per-gallon fuel efficiency on the highway, which proved to be the top fuel efficiency specs among all of the industry's V8 offerings.
In regards to cosmetics, customers will surely notice the inclusion of wider bumpers and revamped fenders. The touchscreen was upgraded to eight inches in length, while the seats were revised to provide more comfort. Underneath the vehicle, the suspension and steering unit were switched up, leading to a smoother driving experience. In fact, owners will see a noticeable difference when driving the 2014 Silverado instead of the 2013 Silverado.

2015-2016 Chevy Silverado
Following barely-noticeable changes to the 2015 model, Chevy slightly revamped the 2016 variation of their beloved pickup truck. The front-end of the vehicle saw a noticeable revision, as the brand included a brand new grille. Engineers also redesigned the hood to be more aerodynamic and athletic, and they also included new lighting up front. To top it all off, customers also had the opportunity to opt for a new high-beam unit, leading to optimal visibility.
For those who enjoy using their smartphone during an excursion, they'd appreciate the inclusion of the full smartphone compatibility, which was only loosely included in previous iterations of the vehicle. The addition of the Lane Keeping Assist proved to be a much-appreciated safety function, while the remote locking tailgate provided maximum convenience. Ultimately, the 2016 Silverado proved to be one of the most innovative inclusions in the nameplate's history.

2017 Chevy Silverado
Many of the major changes to the 2017 Chevy Silverado were cosmetic, as the brand eliminated three colors options and replaced them with a pair of new offerings. Customers could no longer opt for the Slate Grey Metallic, Tungsten Metallic, and Autumn Bronze Metallic colors, replacing them with the striking Graphite Metallic and Pepperdust Metallic. A capless fuel system was also added to all of Silverado variations, leading to maximum convenience (and an innovative design).
The brand included a number of technological features to their 2017 Silverado. For starters, the Chevy MyLink system now included Android Auto compatibility, allowing drivers to seamlessly connect their smartphone. In regards to safety, Chevy added their Low-Speed Mitigation Braking to the Enhanced Driver Alert Package, providing yet another feature that would help drivers avoid accidents.
Perhaps the most notable inclusion was the Teen Driver technology, which proved to be the perfect companion for those inexperienced operators. If you've found that you're worried whenever your teen driver takes the wheel, then you won't have to worry when their Silverado is equipped with this function. The unit will automatically activate all of the truck's safety functions when a teen driver takes the wheel, and the technology also helps influence safe driving habits (for instance, the vehicle's speakers won't work until occupants have secured their seat belts). Best of all, parents can monitor the in-vehicle report card when the child has gotten home, so you'll be able to identify when the young driver has exceeded any pre-set speed limitations.
The brand's available High Country Package was slightly revised to provide customers with upgrades features, including Chevy's revised Driver Alert technologies. The brand also added improved headlights, new pedals, and a luxurious leather-wrapped steering wheel.
If you happen to come across this type of Silverado during your shopping process, don't think twice about committing to the truck. Considering the vehicle is still relatively new, you'll have to pay more for this specific model year than previous iterations. Of course, considering everything the pickup truck offers, it might be worth the extra chunk of change.
Find Your Second-Gen Silverado and Get Going
The second-generation Chevy Silverado may just be one of those iconic models that goes down in history as a founding father of what's on the road today, and that wouldn't be too far off the mark. Regardless of which year you may choose, the second-gen Silverado is one seriously impressive family of machines. Try one out for yourself and see what the Silverado offers – but don't blame us if it's all you want to drive for however many miles are ahead.