Your Guide to Buy Here, Pay Here Auto Loan Services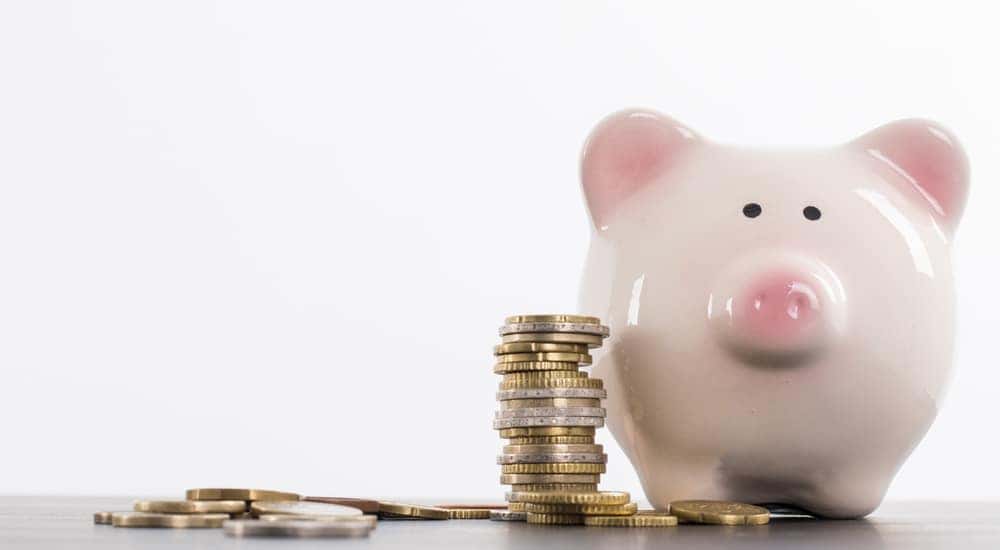 There comes a time when cranking up the radio to drown out squeaks and squeals or turning a blind eye to obvious wear and tear needs to come to an end, and car shopping becomes a reality. You may be nervous because your credit has suffered over the years, and finding a new vehicle may be difficult with bad credit. If this is you, you're not alone, and with Buy Here, Pay Here financing, the ability to find a safe, reliable car that suits your needs for a price that works with your budget is within reach. At McCluskey Automotive, we believe that every driver deserves to have a vehicle they can depend on, regardless of credit or financial woes. If you're on the fence about shopping for a new car because of your credit, let us show you that a dependable car can be a part of your future.
Advantages of Owning a Car, Truck, or SUV
Depending on what public transportation, apps, or people are helping you, getting from Point A to Point B can be a hassle. For one, public transportation can be extremely unreliable, rideshare apps like Uber and LYFT can get expensive, and depending on other people to drive you everywhere you need to go can become a burden. This is why many travelers own their vehicles. Not only do you have enhanced peace of mind that your travel needs are taken care of, but you also have increased flexibility, going anywhere you please at any time. It may also save you money, as you won't have to worry about paying for rideshare apps or the bus any time you need to go somewhere.
When you buy a car, you can select from a variety of models, ranging from subcompact to full-size, making it easy to find the best car for you. Driving a sedan means increased efficiency, as well as easy handling, maneuvering in and out of dense traffic with ease, and fitting into tricky parking spaces with finesse. If a sedan isn't for you and you're looking for a vehicle to take on tough tasks, perhaps a truck is what you need. You'll be able to tow more, haul more, and perform at a higher level than many other types of vehicles, adding immense value to your transportation. For many, the benefits of driving an SUV are unmatched, as you can take advantage of much more space, features, and capabilities than sedans can provide.
With all of the options you have, finding a vehicle to buy is effortless. You'll be able to do more during your day, travel more efficiently, and add enhanced dependability to your journey. With these big benefits, it's an obvious choice to buy a vehicle these days, and if you're worried about your credit, don't let that stand in the way of this incomparable sense of freedom.
How Buy Here, Pay Here Helps Credit-Burdened Consumers
There may have been a lot of factors that went into your bad credit situation, but now is the time to work on establishing better credit. By choosing Buy Here, Pay Here financing, consumers with poor credit can build their credit back up so that they can get approved for better loans in the future. For example, you may think that you'll never get approved for a home loan, but by choosing a Buy Here, Pay Here loan for your car, you'll be able to show major credit bureaus that you're financially stable, making your payments on time and paying off a loan. This can help you in your future financial endeavors, which is one of the top reasons why more customers choose Buy Here, Pay Here for their auto loans.
Another way it can help is by allowing you to find a car that works perfectly for your travels without worrying about whether or not you'll be able to afford it. Buy Here, Pay Here financing offers financing through the dealership with no credit check required, so credit-burdened customers can breathe a sigh of relief that they won't be confined by their credit score. Typically, all that's needed to qualify for Buy Here, Pay Here financing is your personal information, as well as your income. In most cases, a down payment isn't necessary, which helps those working to improve their financial situation. Through this simple process, shoppers can drive away in a safe and dependable vehicle, regardless of their credit score.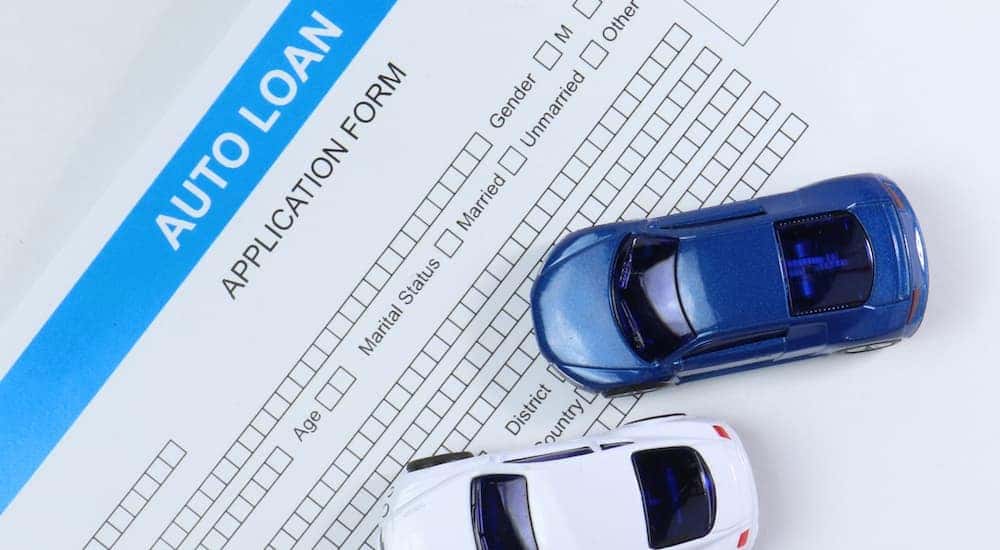 Getting the Right Vehicle for Your Buy Here, Pay Here Loan
When you choose to use this type of financing for your car, you'll want to ensure that you're making the best decision possible. Take into consideration your travel needs and plan to ensure that once you get to the lot, you have your sights set on the ideal model. You can do this through the following best practices.
Map Out Your Finances
It's crucial to get an idea of what you can afford before starting the process. After all, finding a vehicle that won't stretch your budget is key. You want to sit down and get a handle on your finances, knowing how much you're able to spend on a new car and establishing what amount you can pay monthly. This way, once you get to the dealership, you know where to start as you work with our dedicated finance professionals.
Determine Your Down Payment Amount
When buying a car, you may want to consider putting money down on it to help make your monthly payments more manageable. Although it's not required, it can come in handy, especially if you have some money set aside. For new car purchases through verified lenders, customers may put approximately 10-20% down on a vehicle, but with Buy Here, Pay Here, this can be much less. It's important to work with our trusted finance team to help you find the best option for your unique financial situation.
Buy the Most Dependable Vehicle
It can be tempting to gravitate toward that shiny red sports car displayed front and center on the lot, but it's advised to stick to a vehicle that works best for your travel needs. For instance, if you're searching for a family car, sticking to more spacious options may work better for you, or if hard work is on your agenda, shopping from the truck lineup is advised. You want to find a car that works for you, as well as one that will offer you a reliable ride. There are many brands in the industry, like Toyota, Subaru, and Honda, that reside among the top when it comes to dependability. The last thing you want is to drive a vehicle with hidden problems, so do a little research and stick to trusted brands.
Ask Questions Before Signing Documents
You always want to know what you're getting into, especially when it has the potential to impact your finances. This is why you want to get all the answers before signing on the dotted line. A great finance team will be happy to assist you with anything you need to know: from payment plans to due dates, fees, down payments, and payment expectations, don't be afraid to ask away.
Make Payments a High Priority
You're looking to build your credit to a number you can be proud of, and there's no better way to do this than by showing that you're able to finance a car and make regular payments on it. If you did your research and found a car that works with your budget, this should be no problem. You never want to miss a payment, and you always want to work on reaching your end goal of paying off your vehicle. If you focus on this, you'll be well on your way to earning a credit score that makes you proud.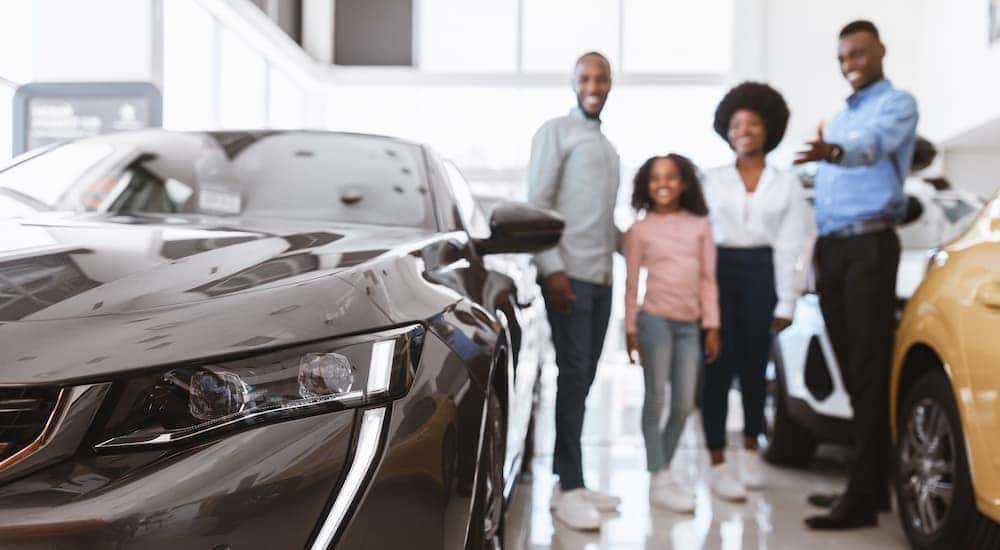 Let Us Help You Get Into a New Vehicle
If you take all of this into consideration, it'll be easy for you to take charge of your travels, as well as your financial situation. Here at McCluskey Automotive, we work with many drivers seeking to improve their credit, helping them find a vehicle that's perfectly suited for them. You don't want to let bad credit stand in the way of safe and dependable travels, so stop by and meet with our finance pros and let's get you behind the wheel of a vehicle you can trust.