The Ins and Outs of Finding the Best Used Car Values – Cincinnati, OH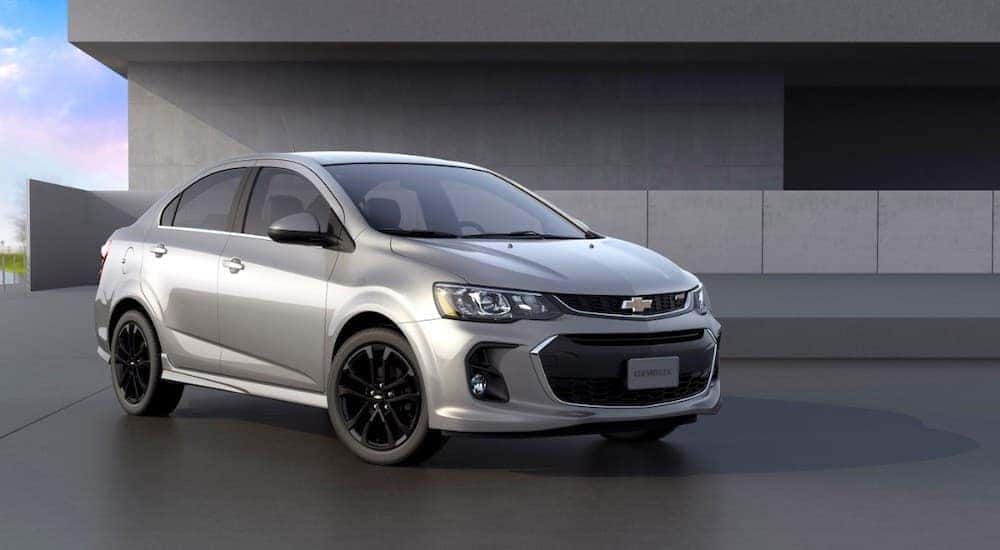 Purchasing a vehicle is a major investment for just about everyone. Some people can run out and get a brand new vehicle, but often times going with a used model makes not only more financial sense but can also provide for more value later on down the line. There are endless options when it comes to used or pre-owned vehicles—style, features and price points—which can make it difficult to make a decision on the right way of going about finding the perfect fit. There are a couple of options for finding the best used car values, which we will look at below.
Used Cars
There's a bad connotation out there surrounding used cars which couldn't be further from the truth. Many people think used cars are beat up or have a mechanical issue, but this is largely not the case. Many drivers trade in their vehicles for an upgrade, and in turn, these used cars will provide great value for the next buyer. Investing in a used vehicle not only provides value in the short term but in the long term as well. Dealers like McCluskey Automotive have large selections of used vehicles to choose from.
What are the advantages and disadvantages of going with a used car? The main plus for purchasing a used car is the lower overall sticker price, which will be significantly well below that of a brand new version of the same model. Since used car buyers are shopping on a stricter budget, cost is what they will primarily be focusing on. Insurance costs are also much lower for used vehicles, which again comes back to budget. You've heard the expression about a brand new car immediately losing value after you drive it off the lot? That doesn't happen as quickly with used cars. Since they have already aged a bit, their depreciation rate is slower. Also with used cars comes a wide variety of vehicles to choose from. You aren't limited to a select few makes or models. Chances are you can find the exact vehicle you are looking for when going used. When going through a dealer like McCluskey to find a used car, you can have total peace of mind that issues or problems with the vehicle are explained and remedied prior to purchase.
While buying a used car offers a lot of advantages, there are some things to keep in mind. Since the vehicle may have been around for a while, mileage will often be high, therefore shortening the life span. Buying a used car also puts more onus on the customer to do thorough research and inspections to ensure that you aren't getting into any problems. Unlike brand new vehicles, used cars are more limited in options and customization—you will have to work with what you have. Used vehicles also don't have that "new car smell," but that's okay for most folks. Just having a car that is "new" to them is the goal.
Certified Pre-Owned Cars
The other option for buyers who are looking to step up from a used car but are not ready to go brand new is to choose a Certified Pre-Owned, or CPO vehicle. Let's take a closer look at this option.
The main advantages of going the CPO route is that the vehicles are typically newer models which have been lightly used and therefore have lower miles on them. Often times maintenance records are included so you know what was serviced and when. They also usually only have one previous owner as opposed to a succession of owners. CPOs also offer the reassurance of a newer vehicle without the sticker price of one. If you are looking for more modern features, comfort, and convenience, you can get find those in a Certified Pre-Owned vehicle. Last and perhaps most importantly, buying a CPO car through a dealer like McCluskey ensures you are getting a high-quality vehicle. Each car is tested for quality assurance to address any potential issues.
The things to watch out for when choosing Certified Pre-Owned our used are minor but are important to keep in mind. CPOs will have a higher cost than used, to reflect their like-new quality. Also, the market for CPOs is not as vast as the used car market, so selection may be a bit more limited and finding the right vehicle can take some more research.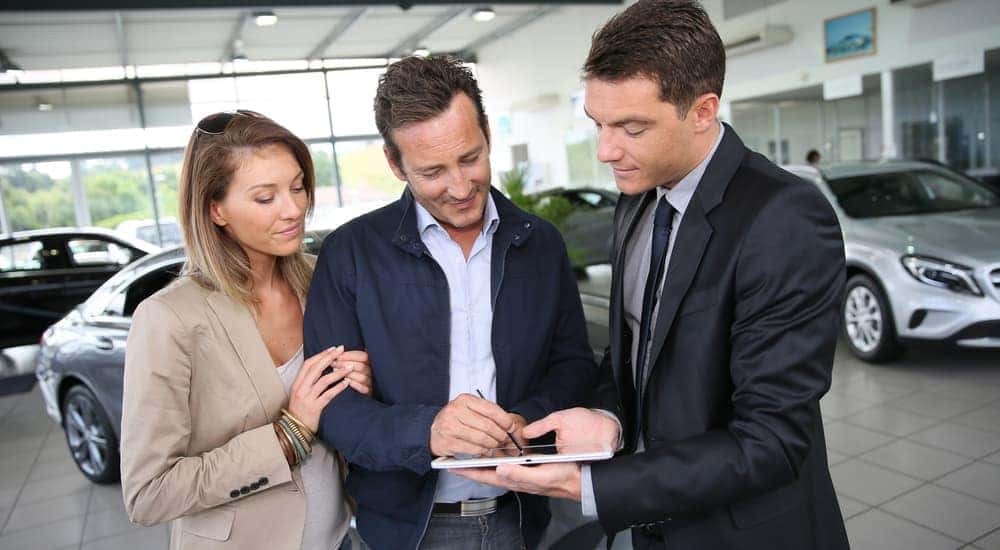 So Why Go with these Methods Over a New Car?
When going with a used or Certified Pre-Owned car, its higher mileage and age are going to help you save money in other ways, mainly through slower depreciation value. As mentioned above, new cars take a financial hit as soon as you drive them home. With a used or CPO vehicle, someone before you has taken that hit so you don't have to. Couple that with lower insurance costs and you already have a big advantage. Financially, the stigma that all used cars are damaged goods just isn't true, and will always work out in your favor.
Getting the Deal You Want
As is the case when buying a new car, purchasing a used or Certified Pre-Owned vehicle comes with its own set of risks. You're getting a car where you aren't the first buyer, so there is more preparation to do than when buying new.
Used car buyers should always do extensive research on the make and model they are looking into. You'll want to know every detail about the vehicle so you can visit the dealership prepared with as much information as possible. You will also want to keep your needs as simple as possible. As stated earlier, you won't be getting the whiz-bang features and options available on a new car. While at the dealer, it is critical to take the time to inspect the vehicle thoroughly for any issues or problems. Any issues found may be a deal-breaker for you, but often times they can be addressed by the dealer. Also be sure to familiarize yourself with your state's lemon law, just in case you run into any problems after the sale is made. When planning a used or CPO vehicle purchase, try to save as much money up front so you can put in as much as possible. Also, try to invest in a vehicle that will last and which will get you where you need to go with the greatest fuel efficiency.
All of these factors combined will not only ensure that you find the best possible deal for the right vehicle, but also the best value for your budget.
Finding Value at McCluskey
McCluskey Automotive offers a wide selection of both used and Certified Pre-Owned cars at affordable prices in Cincinnati, OH. We strongly encourage drivers to make their own decisions and want to make sure you get the best value for your investment, so we can help tailor your needs to find the perfect vehicle. Our friendly, informed and professional representatives will work with you and your budget. Satisfaction is our main goal, so feel free to stop by to peruse our extensive inventory of used and Certified Pre-Owned vehicles and perhaps take a test drive.