Used Car Values
Save Money
Used car values are immense and can benefit many drivers. Largely, the biggest reason is the fact that you can be driving a reliable and safe vehicle for a fraction of the price tag on a new vehicle. There's no reason to pay outrageous monthly payments on a new vehicle if you can get a similar vehicle with the same quality for significantly less money. If you had the option to hold on to your money or not, which would you choose? Obviously, most of us would choose the former. This is extremely similar to purchasing a new car instead of purchasing a used car. If you want to hold on to your money, purchasing a used car is the best option for you. If you don't mind burning through some cash, purchasing a new car is a great idea.
It's Easy to Find The Right Used Car
Another factor to consider is: if your current vehicle is on it's last few drives, why risk waiting any longer to save up for a new vehicle? If you know that you're going to need a new vehicle soon, it's time to see what a used car could do for you. Most dealerships offer a plethora of deals of used cars that make it even easier to commit to one. The used car values are immensely higher than that of a new car. You may even find 2016 or 2017 model years in the used car inventory. This is commonplace at dealerships across the country. If you need a new car, before signing on for a monthly payment that you can't afford, check out a reasonable used car.
Used Cars for Sale Near Me
3rd-Party Sellers
Not sure where to find a used car that will be reliable and safe? When it comes to these items, you don't want to question the integrity of the seller or dealership. If you're purchasing a used car from a third-party, you don't know exactly what you're getting until something goes wrong with it. A third-party seller may post on Facebook ads, Google ads, or Craigslist ads. Although these are convenient and quick, they may not always guarantee that you're getting a vehicle that is quality. You definitely wouldn't want to invest in a vehicle that is not worth the money you're putting into it. However, many individuals do this every single day when they believe that they're saving money by purchasing their vehicle through a third-party.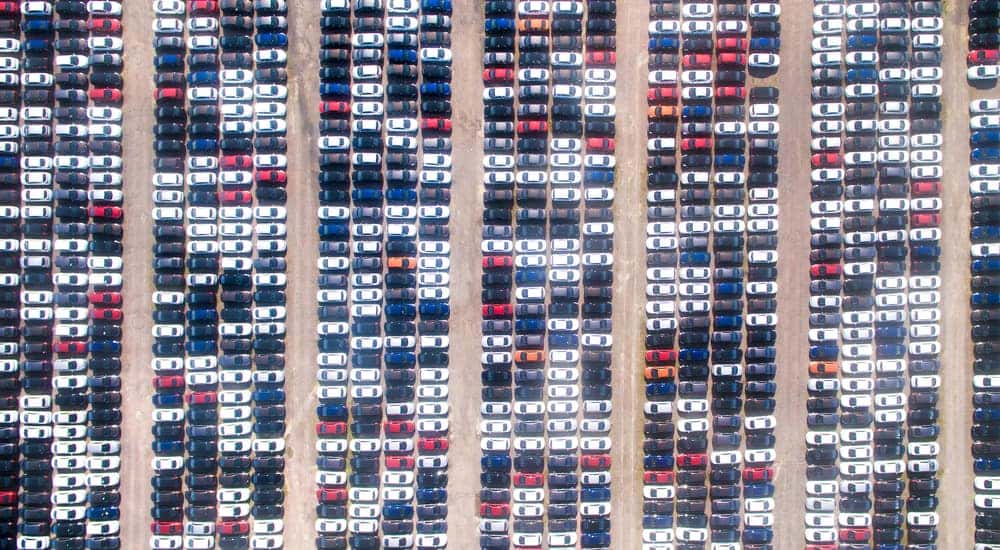 Used Car Dealerships
Thankfully, there are many dealerships in your area that offer a used inventory. Dealerships typically offer used cars that are of a much higher quality compared to third-party sellers, making them safer and more effective option. Most dealerships with used vehicles will also offer CarFax reports, which will provide you with an extensive record of service completed on your vehicle. If something has happened to your vehicle in the past, you have a right to know. That's why purchasing from a dealership like McCluskey Auto is strongly recommended. Having all of the necessary information in order to make the best possible decision for you and your loved ones is important. If you want to know everything about a vehicle prior to investing in it, a dealership is definitely the way to go.
Used Cars in Cincinnati
Furthermore, if you're local to the Cincinnati area, you're going to want to see what McCluskey Auto has to offer. We have an extensive inventory of used vehicles that will definitely catch your eye. McCluskey Auto is a dealership with an impressive inventory accompanied by excellent customer service. If you're looking for a dealership that truly has it all, McCluskey Auto is the place for you.
What's All the Buzz About?
If you're local to the Cincinnati area, chances are that you've heard about the inventory offered at McCluskey Auto. We carry a plethora of vehicles at the best possible prices to ensure that our customers leave satisfied with their purchase. Providing our customers with an extensive amount of inventory to choose from is important to us. When purchasing a used vehicle, sometimes individuals will end up settling for less than what they actually desired to have. This does not have to be the case with McCluskey Auto, as we are constantly bringing in new inventory to provide you with a positive buying experience. We are consistently running specials and sales on our inventory, to save you even more money. Our low monthly payments will definitely agree with your wallet and will make your monthly finances a bit less stressful.
Vehicle History Report
Along with competitive prices, we also offer a free CarFax report that will detail the past service and details of your vehicle. This is extremely important information to be privy to when purchasing a used vehicle because the vehicles were owned before, sometimes unforeseen things can happen to the particular vehicle. That being said, it's important to be aware of these things and be on the lookout for them rather than being left in the dark. If you're going to be investing in a vehicle, we believe that you deserve to know all of the prior details of the vehicle in order to make an informed decision.
Customer Service
Additionally, at McCluskey Auto, we pride ourselves on providing our customers with exemplary service. We truly strive to meet your needs and ensure that you leave the dealership with the satisfaction of making a smart purchase. If you've ever had a negative car-buying experience, you can truly understand how important it is that your experience is positive. There's nothing worse than feeling pressured into purchasing a vehicle that you don't really want. The age-old stigma can sometimes ring true, that used car dealerships are pushy and won't take "no" for an answer. Thankfully, you won't find that at McCluskey Auto. We work day-in and day-out to provide our customers with a positive experience that will result in purchasing a vehicle that will be a part of your family for years to come.
If you're looking to purchase a used vehicle in the Cincinnati area, you're going to want to see what McCluskey Auto can do for you! We're always happy to help our new and returning customers with the car-buying journey.