Looking for a Used Truck for Sale?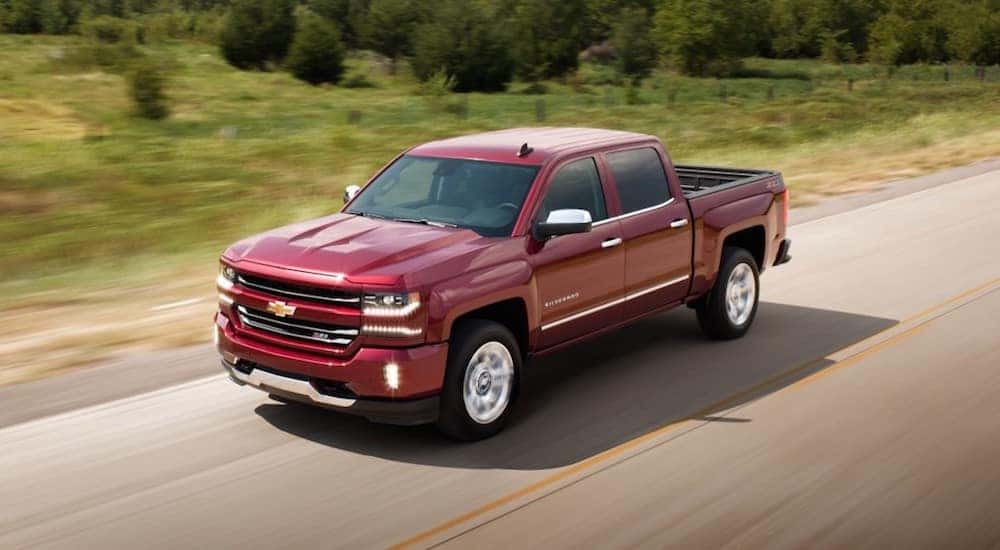 Used trucks are definitely the best option for purchase of a truck in 2018. In most dealerships, you can purchase a used truck for sale that is a recent model year for significantly less than the 2018 model. Although it may not have the latest and greatest technology, it will still be safe, reliable, and can be surprisingly advanced considering how quickly drivers will let go of their new vehicles and trade them in for the next shiny thing. At the end of the day, saving money and driving a dependable vehicle should be among the top requirements when purchasing a vehicle. If you're more interested in purchasing a new vehicle that has the latest speaker system or infotainment system, this post is not for you. If you're among the millions of Americans who are desperately trying to save money while driving a reliable vehicle and frantically searching the internet for used trucks for sale, you'll want to read on.
Used Trucks: Debunking the Myths
If you've been conducting research on used trucks, it's more than likely that you've read some false information. Many people believe that if you purchase a used truck, that you are going to be purchasing a vehicle that is not safe or reliable. Fortunately for you, this is definitely not the case. When purchasing a used vehicle, it's always a good idea to locate the CarFax report to review the car's history. When reviewing, you can locate some areas that need to be focused on when it comes to your particular truck. However, most used vehicles that are for sale at a dealership are in excellent condition and are safe and reliable. If you've been letting that myth hold you back from purchasing your dream truck, rest assured that used does not mean unreliable or unsafe.
Additionally, a used truck for sale may not have the latest onboard technology, however used vehicles of more recent years will have enough advanced features to satisfy even the most tech-savvy of drivers. Not to mention, this technology will come at a significantly lower price than a brand new vehicle. Here are some of the technologies that you can experience with a used truck for sale, even on models from 2012 and up:
Infotainment System with Touchscreen Display
Navigation
Rear View Camera
Bose Premium Sound System
Bluetooth
USB Ports
Where Can I Find a Used Truck for Sale?
Well, you can definitely search through the postings on Craigslist or the Facebook Marketplace. However, when purchasing a vehicle on one of those platforms, you'll probably end up with a great deal on a lackluster vehicle. This does not mean that you can't find amazing vehicles on those sites, but it means that you can't verify their integrity until it's too late. There is no way to verify the history of a vehicle when purchasing from one of those mediums.
When it comes to purchasing a used truck, you'll want to locate your local dealership. It's the only way to guarantee that you have access to the full CarFax report instantly to ensure that you're purchasing a vehicle that will be a part of your family for years to come.
If you're a local to the Cincinnati area, you'll want to give McCluskey Auto a chance. We have an extensive inventory of used trucks for sale that are appealing to a great deal of customers. We truly have something for everyone an pride ourselves on being able to offer a great selection of used vehicles. We offer recent model years and vehicles with low mileage as well. If you're looking for a used truck in the Cincinnati area, you'll want to see what McCluskey Auto can do for you.
Why Choose a Used Truck?
If you've been driving an unsafe vehicle around due to the fact that you're afraid that you can't afford a new-to-you vehicle, we have news for you. There's certainly no need to put yourself or your family members in danger when you can easily be driving in a used truck from McCluskey Auto. We offer competitive prices and will service your vehicle when needed. Used trucks are definitely appealing to those who don't have a lot of extra cash on a monthly basis to spend on a vehicle payment. If you're someone who is looking to save money but also needs a safe and reliable vehicle, it's time to give McCluskey Auto a call. We are able to talk you through the entire process. Whether you know exactly what you're looking for, or you're still in the planning stages of your purchase, we can assist you.
Additionally, a used vehicle will save you money in the long run. Why spend almost $500 on a monthly payment for a new truck when it's still going to cost you about half of that to fill up the gas tank each month? Although this is certainly not the case for all new vehicles, it's definitely very common. If you're someone who uses their truck for work, you know that this statement is true. It's no secret that trucks are simply not as fuel efficient as small sedans. If you know that you'll be spending quite a bit of money each month to fill the tank, why not spend less on a monthly payment?
How to Locate Your New-To-You Truck
If you're going to shop with McCluskey Auto, there are two easy ways to find your next truck. If you have the time, stop by our dealership located at 9024 Colerain Avenue, and we'll be happy to assist you with whatever you may need. Whether you're just beginning your vehicle search or you know exactly what you're looking for, we can help! If you don't have the time to stop into our dealership, you can easily search our inventory on our website. Simply clicking on the "pre-owned vehicles" tab at the top of our website will bring you to our used truck inventory. From there, you can scroll through the entire inventory. We have simplified the truck-buying experience and put it right at your fingertips! If you'd like to make the process even simpler, you can modify your search by applying filters. You can easily filter through our inventory by using modifications such as:
Mileage
MPG
Make
Model
Model Year
And More!
Our website is easy to navigate and user-friendly, and the filtering options we provide are extremely simple and not at all time-consuming!
We aim to make the vehicle purchasing experience easy and simple for our customers. If you have questions while perusing our website, you can always chat with a representative. We make ourselves available to our customers 24/7 because we understand that our customers have demanding schedules. We are always happy to assist you with whatever you need when it comes to purchasing a used truck. If you're looking to locate your next used truck, take advantage of the McCluskey advantage. We are here for your truck-buying needs!
Why McCluskey Auto?
McCluskey Auto is local to the Cincinnati area and is likely a short drive from your home. If you're looking for a convenient and reliable dealership, you won't find anything better than what we have to offer. We are constantly looking for ways to make our customers happy and satisfied in their purchase. McCluskey will help you through the entire truck-buying experience: from picking one from our vast inventory of used trucks for sale, to test driving, to financing, and everything in between, we're happy to assist. There are a plethora of additional reasons to shop with McCluskey Auto.
One of these reasons being the fact that we offer Cincinnati's Best Parts Center and Body Shop, right here at the dealership. After you purchase your used truck with McCluskey, you may find yourself in need of service. Instead of scrolling through the recommended shops on Google, why not stop back into McCluskey Auto? We are always happy to assist with your mechanic needs.
Furthermore, we offer instant credit approval. We work with everyone, regardless of your credit history. I have had some credit issues in the past or have not yet established your credit, we are happy to help you. It's no wonder that customers love shopping with McCluskey Auto. We offer a variety of payment options which is definitely appealing to those with demanding schedules. We offer a Buy Here Pay Here program, where you can qualify for in-house financing at pay directly to McCluskey Auto. This will simplify your life and get you riding in style once again.