Used Trucks For Sale
Used truck sales are up around 9% from this time last year. The new truck market has had difficulty keeping up with high consumer demand, which has pushed many into the used truck market. The good news is, the used market is seeing a larger inventory of newer trucks (ranging from 3 to 6 years old), with higher-end features, at relatively steady prices. What that means for the consumer is more bang for your buck.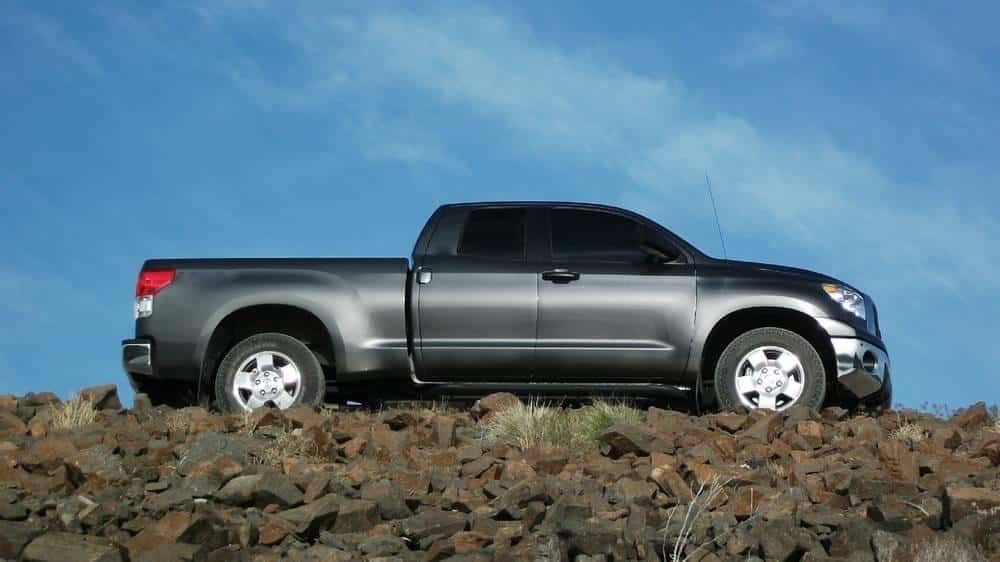 Why Buy Used?
The benefits of buying a pre-owned truck versus a new one far outweigh the cons.
Save Money. This one seems pretty obvious, right? You can save yourself a nice chunk of change by going pre-owned; often for a truck that is only a couple of years old and in great condition. Additionally, older vehicles are often cheaper to insure than newer ones and have a lower registration fee.
Warranty. Even if the standard manufacturer's warranty has run out, many dealerships offer a certified used vehicle program, allowing buyers to purchase reconditioned vehicles that look like new at used-vehicle prices. The big benefit here is that the refurbished vehicle gets a re-up on its manufacturer's warranty.
Hidden Gems. As previously mentioned, you can often find a truck in pristine condition on a used car lot. You also have the opportunity to find a hidden gem in a more classic model no longer available on a new-car dealership's inventory list.
Knowledge is Power. Older vehicles have the benefit of having been around the block a couple times (literally). Learning from other consumers and manufacturer's about the pros and cons of older models is easier because there is just more information available versus newer vehicles. Just like with new technology, new trucks may not have all the kinks worked out yet. And now there are resources available for you to check the history of any vehicle, including ownership and accident reports.
Back to Basics. New technologies and toys are designed for convenience, but have you ever noticed that sometimes those things are more of a hassle than a help? With older models, you get more of what you need and less of what you don't. Sure, your used truck may not have all the bells and whistles that a shiny new model might, but it's guaranteed to get the job done.
No Haggle. Many used car dealerships offer no-haggle pricing. While that may seem like you're giving up the power in the equation, you're more likely to have a stress-free experience and spend less time at the dealership than you would if you were to engage in a bidding war over a new truck. This way, your truck-buying experience is no-muss, no-fuss, in-and-out in no time.
The Downsides
While the negatives to buying used are few and far between, there are a couple things to consider before diving into the pre-owned deep end.
Risk. Used trucks can be a risky investment when you're on a tight budget. Be careful about where you go to buy your used vehicle.
More Money at the Pump. Older cars require more maintenance and aren't so high on the fuel-efficiency scale, so while you may save money on the upfront purchase costs, your used vehicle is likely to cost you more on the back-end between gas and repairs.
Safety Factor. Depending on the year, make and model of the used truck you purchase, it may not have the most up-to-date safety features on the market. Good old defensive driving techniques can prevent most accidents, but the bells and whistles don't hurt.
Style. Be prepared to compromise on things like the color, style, interior design, etc. on used trucks. When you order one straight off the conveyor belt, you pretty much have your pick of customizations. Not so with a used vehicle.
Where to Buy Used
Read: How to Identify a Reputable Used Car Dealer. The obvious answer is: Come to McCluskey Auto! But we want you to do your homework so you feel confident in your truck-buying decision. We know buying a used car can be a daunting process. Here are some things to look for when vetting a used car dealership:
Satisfied Customers. Look for recent reviews online. Happy customers are a good sign that a dealership is on the up and up.
Get it in Writing. With many used dealerships, what you see is what you get and vehicles are sold as-is. When a dealer is able to guarantee in writing that the vehicle is in good condition, you've found yourself a winner. Bonus points if they offer any kind of limited warranty for needed repairs.
Repeat Business. Ask the dealership how much of their business is from repeat customers. When customers are satisfied with their experience, they tend to return over and over again.
Do Your Research. Always, always, always get an idea of pricing before heading to a dealership with resources like Kelley Blue Book, both for the trade-in value of your current vehicle and for a fair-market price of any vehicles you are considering purchasing. If a dealer tries to low-ball you on a trade-in, they're likely trying to take advantage of what they think you don't know.
Affiliation. The National Independent Automobile Dealers Association (NIADA) is a group of dealers who have agreed to abide by a certain code of conduct, including operating with integrity and honor, truthful and accurate advertising and selling principles, and standing behind their guarantees (i.e. keeping their word).
Why McCluskey Auto?
As you can see, the benefits of buying a used truck outweigh the drawbacks, especially if you do your research and go to a reputable, certified pre-owned dealership like McCluskey Auto. With guaranteed credit approval, best price guarantee, the tri-state area's only exclusive lifetime mechanical protection, and plenty of used trucks for sale, you'd be hard-pressed to find a better or more trustworthy deal around.