Looking for a Buy Here Pay Here Near Me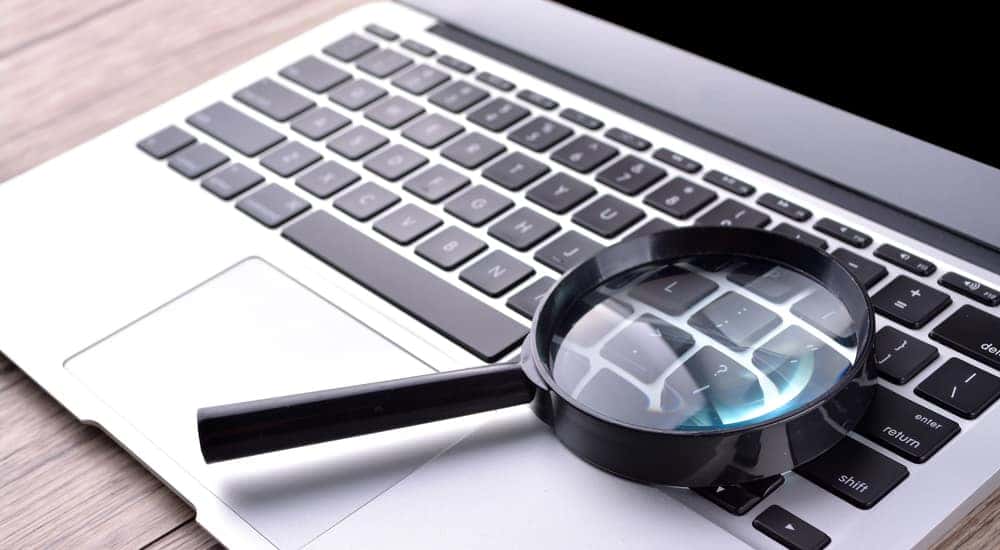 Although hesitant, when I first began looking for a buy here, pay here dealership near me, it became clear that McCluskey Automotive is undoubtedly the place to go. Well-established and respected for a reputation built on honesty, transparency, and outstanding customer service, McCluskey Automotive's buy here, pay here department is ideal for those in need of a business backed by an understanding team of professionals.
Customers who need the assistance of a buy here, pay here dealership often feel ashamed of their financial predicament and, as such, are more vulnerable than those shoppers at traditional dealerships. Why is this? And how can a buy here pay here dealership like McCluskey help right a rickety financial ship? Before you even start shopping, understand what you're getting yourself into and why "shopping" in this case is a bit of a misnomer.
The Basis of Buy Here, Pay Here
Given the unique nature of buy here, pay here dealerships, it's wise to make sure you understand the nuances of your potential transaction before you start scoping out any vehicle selections. First of all, when you pursue a purchase from a buy here, pay here dealership, you're doing just that – pursuing, not shopping. When you shop at a traditional dealership, you look at what you want, and then determine what you can afford based on what your lender is willing to lend. This allows you to add bells and whistles to your ride and choose upgrades, like leather upholstery, for example.
But, the key here is the lender. Traditional dealerships secure loans for their customers through typical routes like banks and credit unions. At a buy here, pay here dealership, the dealership itself is the lender. For that reason, you're not just a customer – you're also a liability.
When you're a buy here, pay here customer, you need to recognize yourself for what you are to the dealership: a risk. A high one, at that. Whether because of circumstances outside your control or not, your financial situation is a red flag to lenders. Because of this, you won't be shopping the inventory, but rather, after careful consideration of your financial situation, you'll be presented with what the dealership is willing to loan you. Basically, you'll be shown those vehicle options that fall well within that loan range. In other words, unlike many American consumers, you'll be forced to shop well within your means, and not a penny past.
Does it feel punitive? Perhaps, but it shouldn't. After all, the dealership has no control over your finances, or the financial choices that led to your current standing. This is a risky business for the dealership. As such, smart buy here, pay dealers know they have to protect their interests. Now, this doesn't give them the green light to take advantage of potential buyers. However, certain restrictions and guidelines will clearly define what's expected of the buyer.
For example, most buy here, pay here dealers will expect that you submit payment in person, twice a month, rather than once a month as expected by traditional lenders. While dropping off a payment in person twice a month might not be as convenient as making a payment online, or in the mail by check, it will help support the relationship with your buy here, pay here dealership. The benefit of this is two-fold.
First, making on-time payments in person to your buy here, pay here dealership helps strengthen your credit score and starts to repair the dings of your financial mishaps. Second, once you start to regain a healthy financial footing, you'll be able to revisit your next car purchase from a more traditional standpoint. In other words, you can leverage the buy here, pay here process in order to access a traditional loan in the future. Your buy here, pay here dealer will know you as someone who can be relied upon to make on-time payments, which reduces your status as a risk.
With respect to your payment, you should be prepared to pay higher interest rates than a consumer with stronger credit, shopping at a traditional dealership. Again, this gets back to the risk assumed by the buy here, pay here dealership. Consider this interest rate their insurance against anything that could potentially go wrong, regarding your ability to make your payments on time, per their guidelines.
A Stronger Selection than You Might Otherwise Suspect
Although it's true that your selection will be limited based on your credit score, when you shop at a buy here, pay here dealership, like McCluskey Automotive, the extensive inventory means that your selection will be sweeter than it likely initially sounded. McCluskey is committed to stocking a variety of used cars, trucks, SUVS, and crossovers from a range of established automakers, offering a range of models and price points designed to fit any budget.
Why Buy from McCluskey Automotive?
When you choose to pursue your buy here, pay here loan from McCluskey Automotive, you're choosing to partner with a business built on the mission that everyone deserves to own a car of their very own, regardless of credit score or questionable credit history. In defense of that mission, McCluskey Automotive guarantees financing for all of its customers.
Isn't that reassuring? Especially for those of us who already feel apprehensive about the loan process because of rejections in the past. Knowing that when you visit McCluskey Automotive, the team will work with you to make your car purchase happen, should ease you worries and strengthen your resolve to hit the reset button and start over with respect to your financial future.
Take a minute to review your credit history and understand your credit score before you pop by McCluskey Automotive. Recognizing where you stand before you pursue a buy here, pay here loan is the name of the game. Know your numbers and march into McCluskey Automotive's buy here, pay here department with a firm resolve to get back on the road in a car that suits your needs and supports your future.