Buy Here Pay Here Near Me
Living with financial trouble can be tough – really tough. Between the struggle just to afford daily expenditures and the weight of a bad credit score, having a rocky financial situation can be the thing that makes life stressful when it really doesn't have to be.
If you're in a situation like this, you're not alone. Millions of others who are struggling to improve their financial standing have the same issues, and there aren't many good ways to fix it – except one. For all those looking to improve their credit scores and their financial standing while responsibly paying for something that's actually highly useful, the answer may just lie in a buy here pay here car dealership.
Buy Here Pay Here dealers allow car shoppers to both find and finance their vehicles in the same location, often at lower prices with slightly higher interest rates. This allows the dealer a slightly greater degree of security when selling the vehicle, while simultaneously opening up a much larger selection to a cash-strapped buyer than might otherwise be available at other dealerships. Plus, establishing and sticking to a trusted buy here pay here agreement can seriously improve your credit score, setting you on the path back to financial stability – all with a new-to-you vehicle to make that journey just a little bit easier.
Simply put, if you're looking to improve your credit score with a purchase that will actually come in handy, the question you should be asking is "Where's the best Buy Here Pay Here dealer near me?" The answer, as it turns out, can be found right here at McCluskey.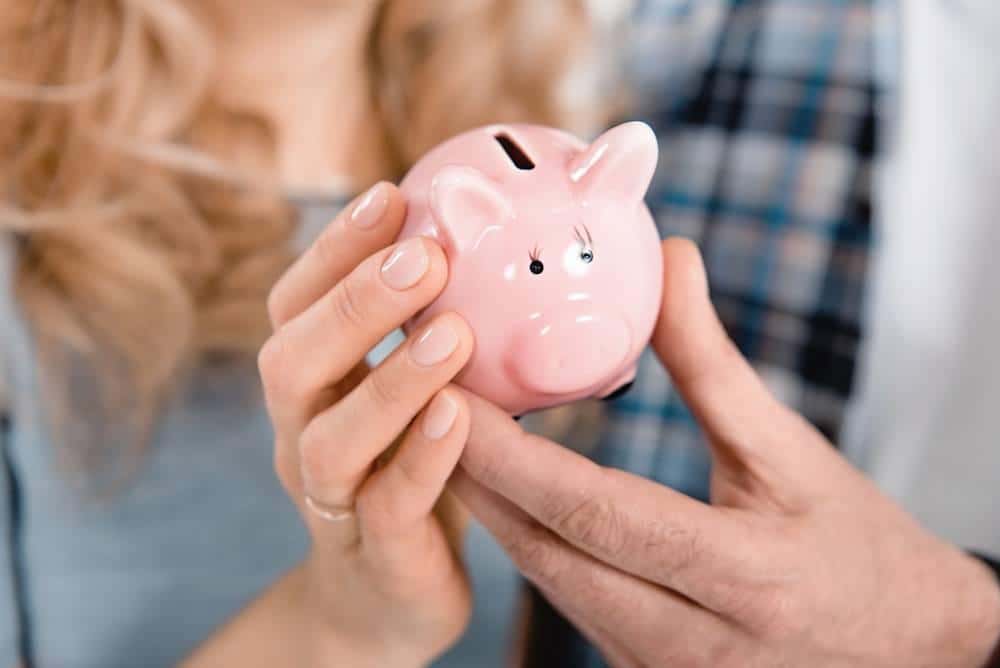 McCluskey is the Place to Find Great BHPH Deals
At McCluskey Automotive, we're no stranger to drivers in need of a little financial relief – we've helped plenty of BHPH drivers get into excellent used vehicles at especially reasonable prices, many of whom who took the initiative to come through the other side not only proud car owners, but also better off financially than they were before.
Our customers don't have the time or patience to be yanked around by some high-priced dealer looking to make a fool out of a driver in a tough spot, and we know it all too well. That's why we strive to provide excellent, fair, and trusted BHPH deals to any and all who come looking to make a change.
If you're looking to improve your financial situation and get a great deal on an excellent used vehicle, McCluskey Automotive is the place to start your search. We're proud to say we're committed to helping drivers get on the road and get back on their feet – because we all need to keep moving forward, and we'd like to see that happen for every driver.
How We're Able to Make it Happen
If you find yourself looking for a quality BHPH dealer, that likely means you've experienced some kind of rejection for automotive loans or other lines of credit in the past. There aren't too many experiences that induce a bigger feeling of dread than hearing that rejection on a loan, and fewer still that can elicit the same feelings of shame and frustration. This is a self-defeating experience, and each rejection makes you less and less likely to keep trying tomorrow. At McCluskey, we're committed to ending the cycle once and for all – and the answer may just be a fair BHPH offer.
Unlike other, traditional dealers, a BHPH dealer like McCluskey can offer guaranteed financing, regardless of your current financial situation. That means we won't turn you down, even if you've got bad credit or even no credit at all. And since we own and operate our own in-house line of credit, we can handle all financial information internally, keeping your finances safer and easier to manage since you'll be working with us directly rather than a third party.
A trip to McCluskey is as simple as coming down to browse our extensive selection of excellent quality pre-owned vehicles. Once you've got a picture of yourself roaring down the road in an excellent vehicle firmly planted in your mind, our professional and courteous sales team can work with you to match a vehicle that fits your style and your finances. By working backwards from what you can afford to pay, the McCluskey team can make sure you can afford and enjoy whatever vehicle you choose without worrying about how you'll pay for it miles down the road. Our knowledgeable staff can help narrow your choices to what you're looking for and get you set up to enjoy the road ahead, and to start building your credit back up to where it should be.
After you've got your vehicle and your loan all set and squared away with our staff, you can start your path to credit recovery with bi-monthly or monthly payments set to match your budget. Your hard work and dedication will pay off when your credit troubles are significantly lessened in the future.
You Can Rely on McCluskey – We Guarantee It
It may be hard for customers who've never experienced a difficult financial situation to fully understand, but those with bad credit know just how valuable having an in-house financing structure really is to McCluskey. Not only does it help us provide better deals on great used vehicles, but it also guarantees your hard work and on-time payments are actually going toward your credit score.
That's because, believe it or not, not every dealer wants you to improve your financial situation quite like McCluskey. Not only do other BHPH dealerships sometimes impose excessive interest rates destined to force a customer to default, but they may also never even report your on-time payments to the proper credit reporting agencies. This means you can make every payment perfectly on-time and still see no real improvement in your credit score as a result. At McCluskey, we take the time to report your payments to all the right channels, ensuring your credit score will see the benefits of your punctuality each time you make a payment. That's our guarantee – because we're here to make the process easier for you.
Find What You're Looking for at McCluskey Today
Finding a quality used vehicle with bad finances is no easy feat. There are poor selections of questionable vehicles, unclear and confusing financing setups, and pushy salespeople who may (or may not) have your best interest at heart to navigate, all before you actually put the money down and start driving. But as hard as they may make the process, the need stays the same – and we at McCluskey recognize that we have a responsibility to help buyers of all backgrounds find a great car at a great deal.
If your credit is stuck in the dumps and you're in need of a good car to make things happen, head on down to McCluskey Automotive and see what our knowledgeable and friendly sales team can do for you. We want to make the Buy Here Pay Here process simpler and more secure, and we're doing it with every vehicle we sell – why not make the next one yours? Swing by and see what's waiting for you here at McCluskey today – chances are, you'll be happy you made the trip.