How to Make Extra Bucks in Your Truck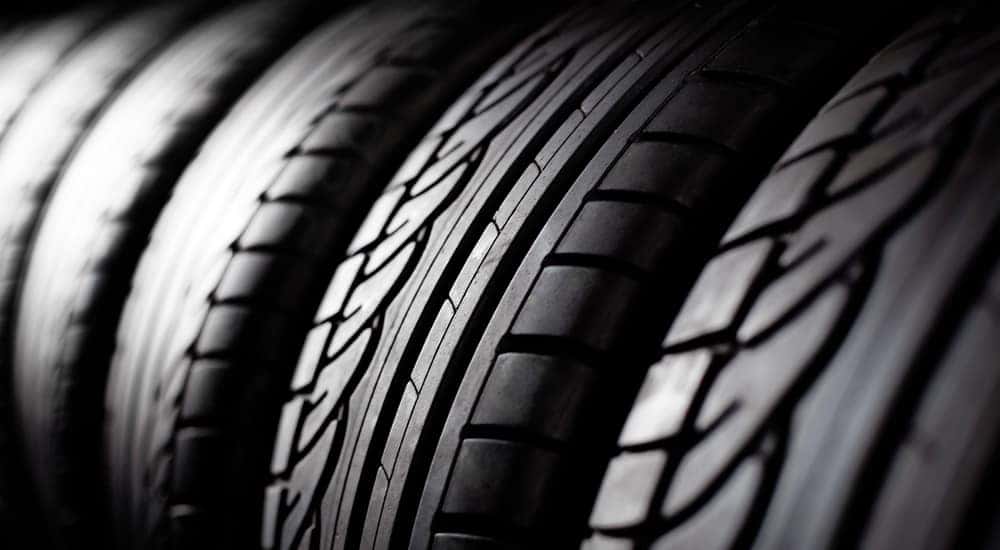 If there's one thing to know about owning a truck, it's that owning a truck can open a world of possibility to you – a world filled with extra cash lining your pocket. You're probably wondering what we're talking about, but hear us out because if you're looking to add a little side hustle to your day job, all you need to do is simply invest in a truck and watch the dollars start rolling in.
Of course, first, you have to find a buyer the right truck. If you don't want to spend a fortune on a brand new model truck – which, considering you're getting this truck to make extra money, you really shouldn't overspend – just look for used trucks for sale in Cincinnati. You should be able to find a plethora of well-maintained, high -quality used trucks for sale easily; in fact, the hardest part will be choosing between all of the great used truck options.
Then, once you are the proud owner of a new-to-you truck, you simply have to figure out what exactly do you plan to do with it? Aside from commuting to your regular job, check out our list below of all sorts of interesting side-jobs that will help you sock away a little spending money.
Seize the Weather and Start Snow Plowing
Want to be a true hometown hero? Then get your truck fitted out with a snow plow attachment and start saving your neighbors from hours of digging out their driveway. Of course, this requires that you live in a snowy climate, but if you meet that mark, there's no reason not to spend a little extra to get the snow plow attachment… one good blizzard and you may just have made back every penny you spent, plus more.
Snow plowing also gives you the chance to either grow your business to a reasonably large operation or keep it simple and only tackle the driveways in your neighborhood. If you're considering using your used truck to start a snow plowing side hustle, take a little time to do some research to figure out what you can reasonably charge either hourly or annually. There are many great resources available right online that can help you get your snow plowing gig up and running – all you'll have to do is wait for the first snowfall before plowing a path straight to the bank to deposit all your crisp greens.
Offer Up Your Moving Services
Everyone knows the feeling that comes along with moving homes – it's total excitement, tempered by the total drag of having to figure out moving trucks. Of course, all that means is that if you have a truck, you have a goldmine opportunity. Simply post a small ad on Craigslist or even Facebook advertising that you'll be willing to move smaller loads in your pickup – sure, you may not be able to transport all the belongings of a five-bedroom home, but if you live near a college campus, you'll be surprised at how many students need just enough room to fit a few boxes, bags and a box spring… really, it's just enough to fill the bed of a pickup. Make some flyers, use some word of mouth and, of course, always offer to help your friends move – for a small charge. They'll save lots of money on hiring "official" movers and you'll save lots of dough for just doing some driving.
Be sure to consider the maximum payload of your used truck before agreeing to haul everything in one trip – you don't want to damage your truck by loading it down with too much stuff. Also, you'll want to figure out the best pricing model for your moving services – do you want to charge by the hour, by the drive-time or by some other metric? And of course, don't forget to factor in the cost of gas and of any additional supplies you may need, such as rope and tarps.
Get Down with Driving for Uber or Lyft
Everyone knows companies like Uber and Lyft have reinvented and reinvigorated the ride-share economy, but did you know that you can easily become a driver for either company, even if you're driving a truck?
Of course, the caveat with this is that you'll probably want to be sure that you can fit a reasonable number of passengers in your truck – it will make it easier to find fares you're actually eligible to pick up… and some of the ride-sharing companies require you to operate a four-door vehicle.  So when you shop for your used truck, be sure you have second-row seating if you plan to drive for one of the ride-sharing companies and be sure you've read through the company's rules and regulations to make sure your used truck is eligible to operate as a taxi service.
Haul (or Tow) Other People's Junk
Just like you can use your truck to move other people's belongings from place to place, you can also use your truck to haul other people's trash from their place straight to the dump. Think about it: plenty of people have small cars but need to rid their garage, basement, yard or a home of large amounts of stuff…and making many trips to the local landfill probably just does not sound appealing to them. That's where you step in and offer to load up your truck with any of the detritus they need to be removed. Thanks to the bed of your truck, you can fit way more than they can in their sedan, and even if they drive an SUV – they won't have the ability to hose any filth off their back seats or cargo hold, which you will be able to do easily in your used truck.
Check out Craigslist, post an ad in the local paper and don't be afraid to chat with anyone you see moving out of their house – most likely they'll be thrilled to have your number to call when the final trips to the landfill come around.
Pick Up Work in Your Pickup Truck
If you're smart about using your used truck as a means to build a little extra safety net, it won't take long until you're sitting pretty with extra cash lining your pockets. Don't be afraid to take a gamble on buying a used truck – as we've shown, a truck is a versatile vehicle and one of the very few vehicles on the market that easily adapts to a variety of odd jobs, which in turn translates into extra bucks for you.