How to Know if Your Dealership is "The One"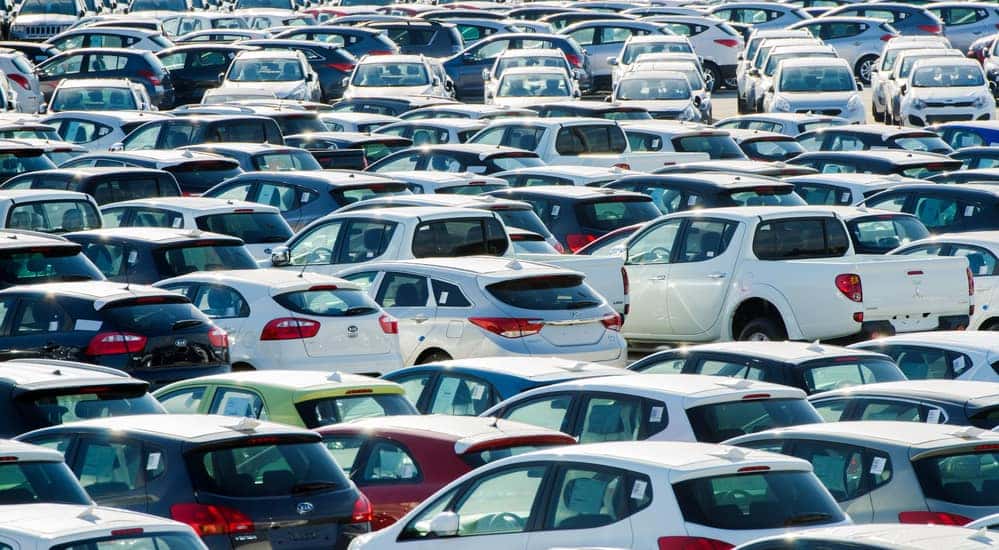 Shopping for a vehicle is typically anything but pleasant, and most of the time, it is just downright tedious. When experiencing such a difficult situation, it's important to ensure that your dealership is the right fit for you. Are you interested in saving money in the long run? Are you looking to shop with a dealership that has unparalleled customer service? Are you looking for a used car that won't require replacement in the next few years? If so, you're looking for a dealership that understands the importance of customer service, along with the significance of used car values. Finding the right dealership can be difficult due to the fact that there's no "Tinder" for creating a relationship with a dealership. Conversely, you'll typically just need to shop around until you find the right fit. Well thankfully for you we have a suggestion that will be sure to impress you and meet all of your requirements. This recommendation is none other than, McCluskey Auto.
How to Save Money with McCluskey Auto
There are countless ways to take advantage of used car values when you shop with McCluskey Auto. The best and most exciting one is that we offer the absolute lowest prices on all of our vehicles. You won't have to worry about hidden fees or anything "thrown in" at the last moment with McCluskey. We provide the peace of mind that you've been looking for when it comes to the price on your next new-to-you vehicle.
Furthermore, we are constantly offering specials and deals that will save you hundreds of dollars on our already low prices. It's incredible to think that we get away with selling our inventory for such low prices. However, at the end of the day, we have our customers at the forefront of our business and we know that paying the absolute lowest price is necessary to create happy customers.
Customer Service
McCluskey Auto will meet your needs for customer service in every way. We understand the critical importance of developing relationships with our customers and truly forming a trusting bond that will foster a positive car buying experience. Think back on your previous used car dealership experiences. Not so pretty, right? Sometimes, you can catch used car salesman and saleswoman who are only driven by the prospect of a sale, rather than truly meeting the needs of the customer. Sound familiar? Thankfully, the experts at McCluskey Auto are trained and prepared to assist you with your car buying needs, on your terms. You are in the driver's seat when you shop with McCluskey Auto. Instead of feeling pressured into purchasing a used vehicle that will not meet the basic necessities of your day-to-day life, why not purchase the vehicle that you've been dreaming of? At McCluskey Auto, your needs come first and we'll help you find the used car values you're looking for.
Longevity
The vehicles we carry at McCluskey Auto are not replicas of the vehicles sitting on the side of the road with a "For Sale: Best Offer" signs that you pass on your way to work. These vehicles are thoroughly inspected and guaranteed by our dealership. What better way to invest your money than in a used vehicle that will be a part of your family for years to come? You can enjoy the peace of mind knowing that your vehicle has been tested and is roadworthy. Don't believe us? Years of distrust created by used car dealerships will definitely create a PTSD, of sorts. If that's the case, you can let the reports speak for themselves. Each used vehicle comes with a free, instant CarFax report. This report will detail the specifics of the car's life. For example, if a vehicle has been in an accident or had excessive work done, you'll know all about it thanks to the CarFax report. If you're looking for a dealership who provides an inventory full of used vehicles that will be around for years to come, McCluskey Auto is the place to shop!
Used Car Values
Now, the value of a used vehicle is unmatched by other vehicles due to the fact that you can drive off in a perfectly functional, safe, and reliable vehicle that will be sure to impress your friends and family, at a price that would shock them. You don't have to pay an arm and a leg to drive a reliable and safe vehicle. In fact, the prices on our used cars at McCluskey Auto are absolutely competitive and incredible based on our selection. Of course, you won't get that genuine "new car smell" and instead it'll come from the scented tree hanging from the rearview mirror, but at the end of the day, why would you pay a sky-high monthly payment for the "new car smell?" Instead, do the savvy thing and purchase a used vehicle for a fraction of the price.
If Your Dealership Doesn't Make The Cut…
It's all right, most dealerships don't have the best services, prices, and inventory, so you shouldn't feel bad. However, this should serve as a catalyst to make a phone call to McCluskey Auto to see what we can do for you. Our customers love the fact that we are transparent with them and that we give them total control over the entire process. Furthermore, our customers obviously love the deals that we are able to offer on all of their favorite makes and models. At the end of the day, shopping with a mediocre dealership will get the job done and ensure that you're driving a vehicle at the end of the day. However, there's no telling whether or not this vehicle is overpriced or unreliable until something happens and you find out for yourself. Don't sacrifice quality for a conveniently located dealership or based on what the Google results said. Shop around and find the information out for yourself. One thing that we know for sure is that when you shop with McCluskey Auto, you'll love us.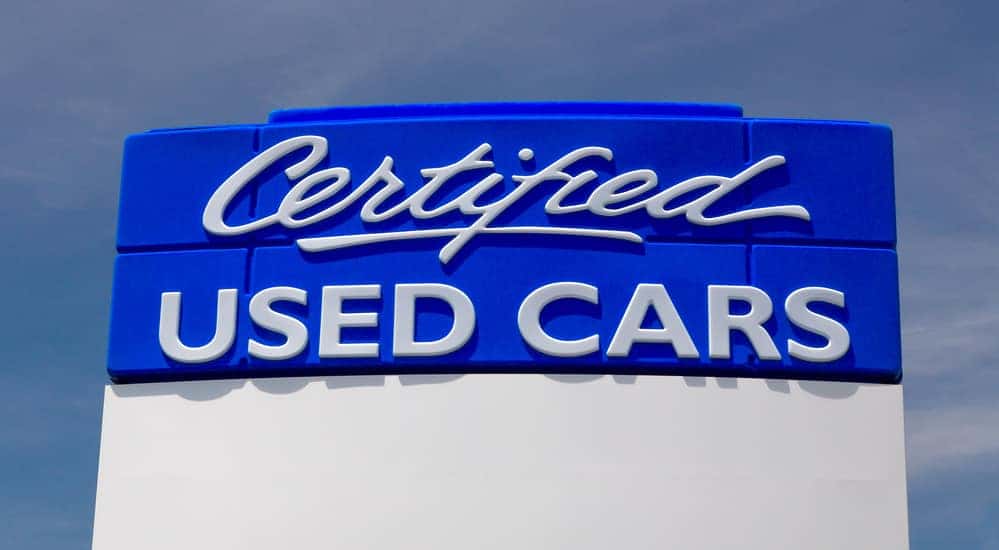 McCluskey Auto: We Are the One for You
It's true, it's basically love at first sight. We are your perfect match based on the fact that our values and ideals align with yours. Ultimately, you want to shop with a dealership who understands your needs and perspective prior to investing with them. Furthermore, you're going to want to ensure that you won't feel pressured into purchasing a vehicle that doesn't truly speak to you. At McCluskey Auto, you'll feel the love due to the fact that we provide excellent customer service, extraordinary prices, and unbeatable inventory.
Stop by our dealership at your earliest convenience in order to begin the process and see how quickly we can get you driving a vehicle that is safe and reliable. More than that, you'll be paying a low monthly payment that will provide you with extra money for the things that really matter. Come shop with us today, and you'll understand why thousands of customers have left our dealership happy and content with their purchase. We are here for you and your car buying needs, stop by and give us a chance to demonstrate how superior our dealership truly is. We're eager to help you find the best used car values today!