How to Find a Cheap Used Car That Won't Leave You Stranded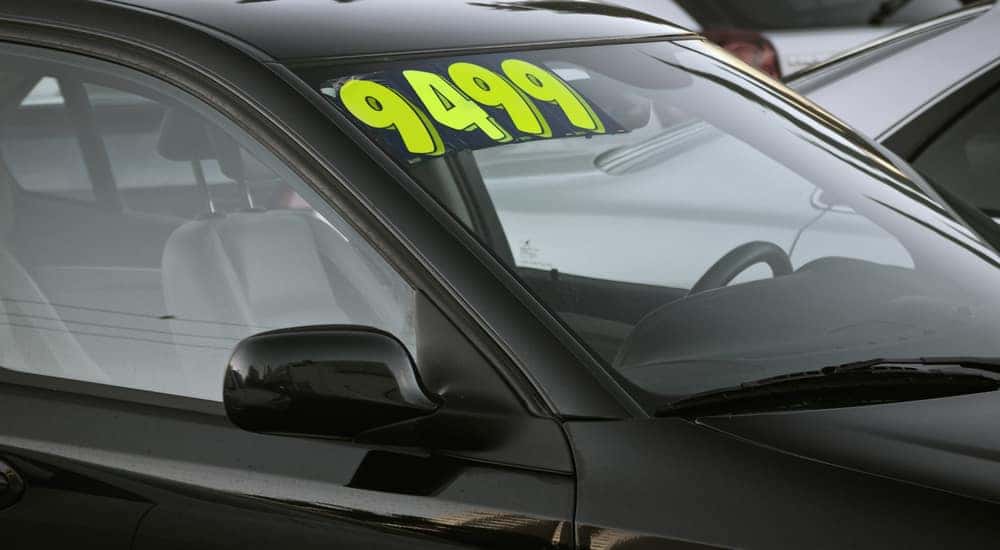 There are a ton of reasons why car buyers look for used vehicles rather than new ones. Regardless of whether you make minimum wage or six figures a year, it's never a bad idea to save money wherever you can. Just because most Americans don't have money saved up in the event that the unexpected happens, it doesn't mean you have to be one of them. You work hard to earn the money that you do, and whether that means sitting at a desk, swinging a hammer, or taking orders at a fast food restaurant, protecting your hard earned money is just as important as saving it. If you are in the market for used cars, Cincinnati is littered with used car dealerships promising the world in exchange for that money you work so hard to earn. Rather than just hand it over in a blind exchange of trust, take the time to learn what it means to find a reliable used car on a tight budget.
Don't Compromise Your Peace of Mind
Once you sit down and work out what you can actually spend on a new car, the results can be upsetting. Understanding how much you can afford for a new car is the first step to finding a reliable used car on a budget. Regardless of how you feel about your financial restrictions, it is important that you don't ignore them, but rather remain steadfast in your resolve to stay within your means.
Just because your budget may not be big enough to get that panoramic sunroof or high-level trim on your next car, doesn't mean you have to sacrifice your peace of mind, either. Understanding that there is a balance between the two is important, and will serve you well as you venture onto various used car lots throughout the Queen City.
Finding a Used Car on the Cheap
Yes, it is possible to find a cheap used car that won't implode after only a few months of ownership. The trick is to find a reputable dealership that stands behind the cars they sell. The second trick is to recognize common signs that a car may have underlying issues that you can't see with the naked eye. Check out a few of these warning signs, below:
Signs of Neglect and Abuse: When your car budget lies below the $5,000 mark, you can expect a few minor knicks in the paint job and one or two small dents in the bumper. Beyond a few minor infractions, a reliable used car should appear to be in otherwise good cosmetic health. If the car you are considering has multiples signs of abuse and neglect, consider a different vehicle on the lot. Cars that have extensive exterior damage were likely neglected internally as well. Even if you aren't a mechanic, you will be able to tell by looking at the outside of a car what might be going on inside.
Lack of Records: There is no better way to ensure that your used car purchase won't last, than by purchasing a vehicle without service records. Even when the car offers a sticker price below $5,000, it is important that you see evidence that previous owners serviced the car when necessary. A lack of these records may not necessarily mean that the maintenance was not performed, but it is a warning sign to keep in mind before handing over your hard earned cash.
Lack of an Available History Report: If a dealership refuses or otherwise tries to convince you that seeing a detailed history report of a car is not necessary, immediately run in the opposite direction. Every vehicle in circulation in the United States has a VIN, which helps keep track of its overall history. Every reputable used car dealer should offer this report without you having to ask, and if you do need to ask, they should hand it over without blinking an eye. If they do blink an eye, it is probably a good indication that the car has had a storied past, and won't have a long and fruitful future. Remember, your goal isn't to dwell in the past, but to ensure that your new-to-you vehicle will keep you reliably on the road for years to come.
Condition of Transmission Fluid: Whether you plan to bring a mechanic along for your used car purchase, or learn about what to look for on YouTube, it is critical that you check for signs of abuse in the transmission fluid chamber. The condition of the transmission fluid in a car can be one of the most obvious ways to see if the vehicle has been a victim of neglect in the past. Study up on what to look for, or bring a trusted technician with you to the dealership. Major giveaways of poor transmission upkeep are dark brown fluid and a burnt smell. These can indicate that the transmission fluid needs to be replaced, or that the transmission as a whole is on its way out. If your used car budget is only $5,000, the last thing you want is a bill a month after you buy your used car for upwards of $4,000.
Condition of Interior: If the inside of the used car you are looking to purchase is dirty, full of garbage, or otherwise in disarray, consider what that might mean. A car owner who is not keen on taking care of the inside of his car, likely isn't going to care whether the oil is changed regularly, or whether other important mechanical issues are addressed in a timely fashion. A neglected interior cabin may not be a surefire way of determining whether or not the car will last longer, but it is certainly a worthwhile indicator to keep in mind.
All of these are great signs to look out for when searching for a used car on a shoestring budget. Keep them in mind as you begin to look for used vehicle options, but remember that the best way to ensure that the car you buy is reliable and of good quality, is to purchase it from a reputable dealership like McCluskey Automotive.
---
2021 Update
Now that you generally know what to look for in a used car and dealership, let's get practical. What are some top quality used cars that you should be on the hunt for? While mileage, price, and vehicle condition all play a role in which used car is right for you, there are certain makes and models that stand better as a used car that will last a long time. We're going to break down popular used cars that stand the test of quality and have the reputations to prove it. We've broken it down into categories, SUVs, trucks, cars, and minivans.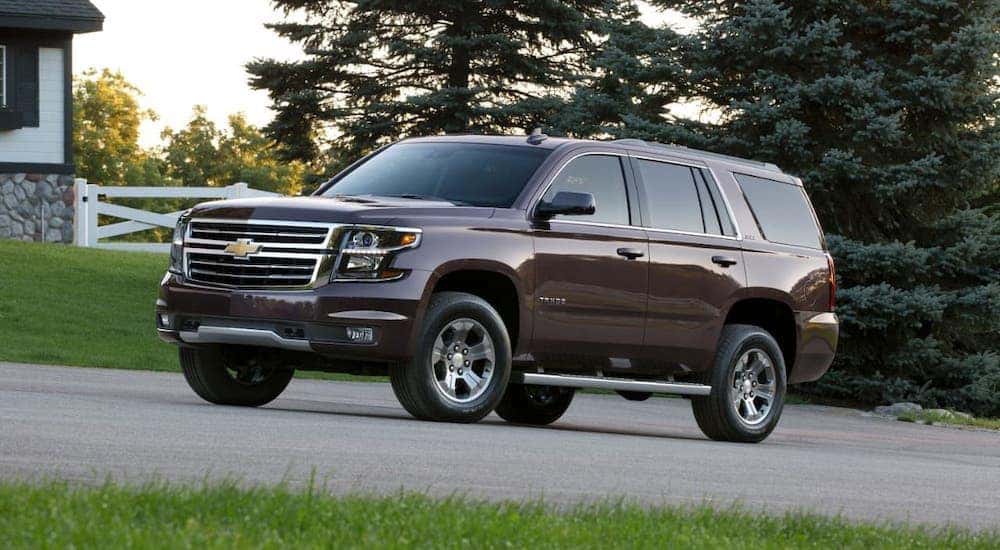 Used SUVs
Used SUVs are some of the most popular used vehicles out there because of their reliability and versatility. However, with every manufacturer offering multiple SUV models, finding the right vehicle can be difficult. There are many great SUV models out there, but the models listed here are consistently strong year after year.
Honda CR-V: This compact SUV has the reputation of being consistent and reliable. That's why it's won many awards and has been one of the top-selling vehicles for years. This SUV seats five passengers with ample cargo volume. It's a compact SUV by name, so it's perfect for someone looking for a fuel-efficient SUV that checks all the SUV boxes without being too large.
Mazda CX-5: While not as popular as the CR-V, this model has become a favorite of discerning car owners over the years. Mazda produces a high-quality compact SUV that feels and handles like a luxury vehicle, but without the hefty price tag. It's a viable used SUV option because of its safety features, interior space, and great fuel economy.
Honda Pilot: This midsize SUV option is popular because of its third row, reliability, and ease of use. It has enough interior space to seat seven passengers, but it doesn't feel as large as other third-row SUVs when it is out on the road. It is consistently ranked as a top used midsize SUV by critics and drivers alike.
Toyota Highlander: The Highlander is a part of an incredible family of Toyota vehicles. Toyota has a longstanding reputation for producing reliable SUVs, and the Highlander is no exception. It provides a third row and still remains an affordable option in the midsize SUV category.
Used Trucks
For the truck lover, finding a quality used truck is especially important because of all the work you will put it through on a daily basis getting your jobs done. Out of all the trucks on the market, these models consistently rank high for quality and reliability.
Chevrolet Silverado 1500: The Silverado has a great reliability track record, which is absolutely necessary for a pickup truck. This full-size pickup truck drives smoothly and comfortably with impressive safety ratings. This truck will get the job done with its power and capability, offering a wide variety of configurations and engines to find your perfect pickup.
Ford F-150: The single best-selling vehicle in America, this half-ton truck needs no introduction. It's built with outstanding strength, which is one of the reasons it keeps its quality for years to come. With its trademark military-grade aluminum construction and powerful EcoBoost engines, it consistently leads its class in capability and versatility. The Ford F-150 is the standard by which all other trucks are judged.
Ram 1500: A relative newcomer to the pickup market, the Ram 1500 makes a name for itself with a high-tech and luxurious interior. It also has all of the rugged truck capabilities you desire, like high tow ratings and the horsepower you need to get the job done. If you're on the hunt for a used full-size pickup truck with a diesel engine, the Ram 1500 is a viable option. You get both the comforts of a premium truck with the power of a diesel.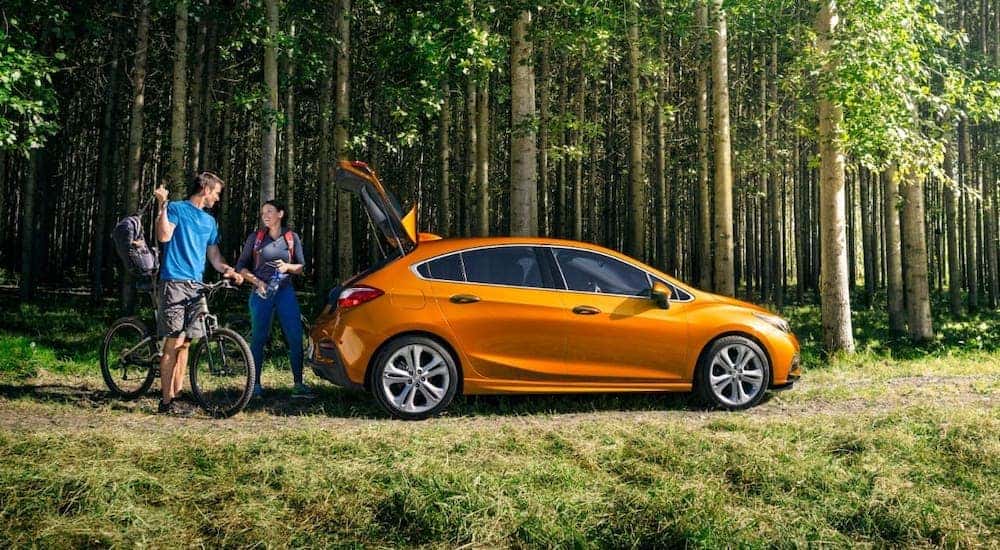 Used Cars
Next to SUVs, used sedans are the most popular used vehicles because you can count on them to get the job done for many years. No matter if you're looking for a sedan to fit the family or just to commute, these used cars can do it with ease. Our picks for top used cars have had a longstanding reputation of dependability and quality.
Toyota Camry: We know that Toyota produces top-notch cars, and the midsize Camry is legendary for its reliability. It consistently has high exterior and interior quality and is the best-selling sedan in the country. The spacious interior and reliability just keep people coming back to the Toyota Camry. While some sedans get the reputation of being too small, the Camry's back seats have plenty of space, adding to its versatility. People trust Toyota vehicles, and the Camry lives up to its name.
Honda Civic: Looking for something smaller and sportier than the Camry, but just as reliable? The Honda Civic is the car for you with its more youthful appearance and reputation for being easy to drive. The Civic also gets excellent fuel economy, making it a great choice for a commuter car. Finally, it comes in a wide variety of configurations, including a four-door sedan, a five-door hatchback, a two-door coupe, and the performance-oriented Si and Type-R.
Used Minivans
Used minivans are a popular choice for families who are looking to save money and also carry their family safely, comfortably, and in style. These minivans have stood the test of time in quality, capability, and versatility. If the goal is to make it seem like you're not driving a minivan, these options succeed.
Honda Odyssey: This vehicle has a long reputation of being a reliable minivan, built to handle the busy lives of families. It has the features to justify every one of the awards and accolades that it has earned over the years. In addition to lots of interior space, it provides options like a vacuum and DVD player that are family-friendly and make life easier.
Toyota Sienna: The Toyota Sienna is another great option for minivans with its great cargo space and available four-wheel drive. It's won countless awards for dependability, which is absolutely necessary for a family vehicle. The ease of use, especially in the rear seats, make a used Toyota Sienna a top contender when you're in the market for an affordable used minivan.
Explore Your Options at Our Dealership
For used cars in Cincinnati, McCluskey Automotive is your top choice to find affordable and quality vehicles that you can be proud of. We're committed to doing all of the research and inspection up front so you can feel confident that the car you purchase from us is in the best condition possible. Our best recommendation is to use this list of top used SUVs, trucks, cars, and minivans as your foundation when searching for a used car to fit your needs.
However, the models listed here are merely the beginning of what you can find in our inventory. You can start your search right from home on our website and filter your search by mileage, price, features, make, model, and more. Or, you can come by and visit us at McCluskey Automotive, and we'll guide you to the perfect used car that will meet your wish list and daily needs.