How to Buy a Vehicle and Not Break the Bank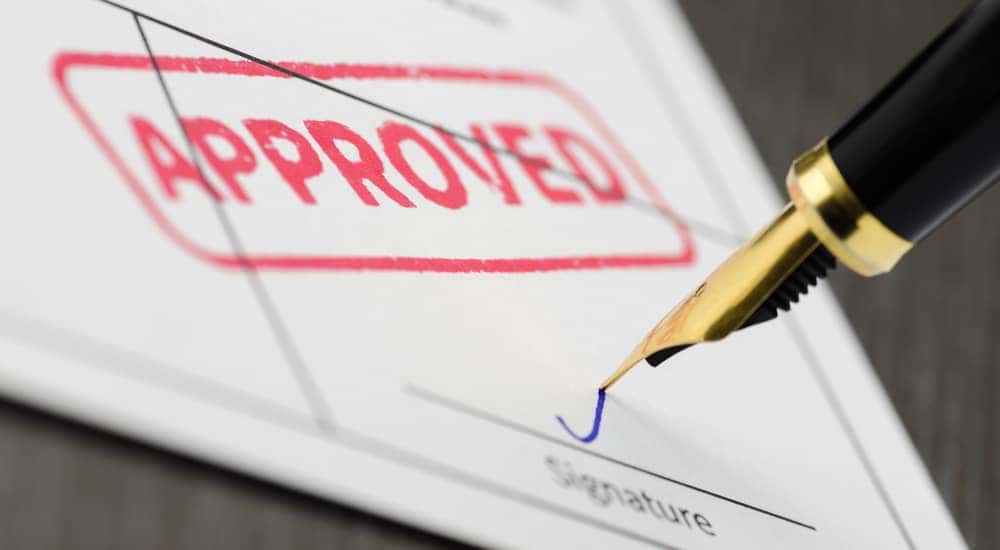 Are you in the market for a new-to-you vehicle? Do you have less-than-average credit? Are you looking for options after being turned down by a lender? You're in the right place. We have a solution that will ensure that you're riding in your new vehicle as soon as possible: Buy Here Pay Here.
What is Buy Here Pay Here?
Buy Here Pay Here (BHPH) is a program created for individuals like you! If you're searching for a vehicle but aren't sure how you're going to afford it, or, even worse, if you can't gain approval from a lender, this program will definitely make the process easier. The objective of the Buy Here Pay Here initiative is to ensure that everyone can purchase a vehicle, regardless of your credit history.
To this end, there are some major pros and cons to taking part in a program like Buy Here Pay Here. There are also some misconceptions surrounding the entire process which may have deterred you from a Buy Here Pay Here program in the past. At the end of the day, it pays to do some quality research and discover the true facts regarding BHPH. Ultimately, you have to decide if you really need a vehicle and consider what other options are out there. When you decide on a Buy Here Pay Here program, you'll be pleasantly surprised with how quickly you are able to gain approval. It will undoubtedly feel amazing to hear a "yes" instead of the stream of "no" that you've been hearing from other potential lenders.
In a nutshell, the program works like this: you'll select a vehicle that you'd like to purchase, then meet with the finance department in order to secure an in-house loan. In essence, you will buy at the dealership and pay at the dealership for the life of the loan. This is a truly unique experience for many individuals who have consistently been declined for an auto loan. Imagine how excited you'll feel when the finance department tells you have been approved and that you are able to drive off the lot in your new vehicle.
The Good, the Bad, and the Ugly: BHPH
So, you're in the market for a vehicle but cannot gain approval for a loan due to poor credit. You're desperate due to the fact that your current vehicle is ready to be sent to the junkyard. What can you do? You turn to a dealership that offers Buy Here Pay Here, where you can easily and quickly secure financing and drive off in your new vehicle.
However, there are a few risks associated with a BHPH program from the dealership. Due to the fact that they have to compensate for financing high-risk individuals, oftentimes, the interest rate is extremely high. Although this is a turnoff to many and may cause some to question: what else is out there? Unfortunately, there are not very many (if any!) programs that are able to compete with a Buy Here Pay Here program. So, although you may be paying more in the long run, you are still able to gain approval and begin driving a safe and reliable vehicle.
Conversely, the high-interest rate is rather desirable when posed next to the fact that you'll be working on your credit and eventually, with consistent on-time payments, you'll see your credit score increase. This is a major benefit of the Buy Here Pay Here program. If you've found yourself in a bottomless pit of bad credit, with no opportunities to improve it, a Buy Here Pay Here program is a perfect way to start.
A common misconception of the BHPH program is that dealerships have received the reputation of being quick to repossess a vehicle if a customer makes a late payment. While this is not true, it's definitely not a habit that you'll want to fall in to. However, dealerships that offer Buy Here Pay Here programs won't want to have public image that states they are unforgiving and will easily repossess a vehicle. If you make a late payment here or there, that is completely understandable. However, it's definitely not something that will positively affect your credit. If you can, making payments on time is imperative. Ultimately, if you're tired of being turned down due to poor credit, it's time to check out a Buy Here Pay Here program.
Where Can I Find One Near Me?
Buy Here Pay Here is available at McCluskey Auto, your neighborhood dealership. With two convenient locations: one at 9024 Colerain Avenue, Cincinnati and the other at 8525 Reading Road, Cincinnati. Both locations offer this program and would be happy to help you achieve your dream of purchasing a vehicle. We offer competitive pricing and inventory so that it only makes sense to shop McCluskey. We offer a great selection of vehicles to ensure that your new vehicle is sitting in the lot right now. We truly carry something for everyone. If you haven't stopped into one of our two convenient locations, you should definitely make it a priority. You may be surprised by what you find with us!
Furthermore, we value customer service and know that it's imperative to build a relationship with our customers. One of our core missions is to restore confidence back into the car-buying experience. We want our customers to feel empowered and excited by the proposition of purchasing a vehicle. A dealership should be an exciting place, not a place that causes fear, confusion, and anger. Whether you've been searching for a vehicle and trying to secure financing for months (or years!) or you've just started the process, McCluskey Auto is able to help you.
Why McCluskey Auto?
McCluskey Auto is always looking for ways to enhance the car-buying experience, which is why we offer Buy Here Pay Here. One way that we like to "give back" to our customers is by providing a lifetime powertrain guarantee. This ensures that you are able to drive with confidence, and come in o the dealership when issues arise. If you have ever found yourself in a situation where you weren't sure which mechanic to call or were frustrated by your mechanics hours, you understand how powerful this guarantee is. If you need assistance with your new vehicle, you know that you can always bring it to McCluskey Auto. We pride ourselves on taking care of our customers, even after they drive off the lot with their new vehicle.
We also offer an extensive inventory with all of your favorite makes, models, trims, and colors. If you're looking for a new vehicle, you have to stop into McCluskey Auto to see what we have in stock. You may be surprised by some of the amazing vehicles we have and you may even be shocked by the price tags that accompany them. We pride ourselves on offering competitive pricing that will be sure to fit your budget. McCluskey Auto will also go the extra mile and provide you with a "nationwide vehicle search," which will help you locate the vehicle of your dreams if we don't currently have it at the dealership. If you're not seeing your dream vehicle on our website, you can always take advantage of that McCluskey perk in order to locate it. We are truly driven by providing excellent customer service and ensuring that our customers leave happier than when they walked in the door.