Find the Best Used Trucks For Sale At McCluskey Auto!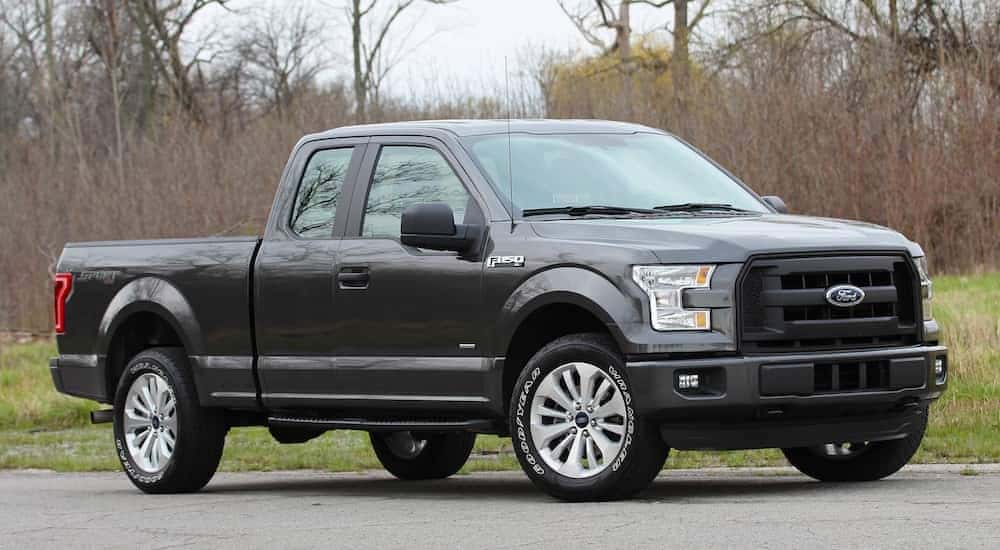 If you're looking for dependable used trucks for sale in the Cincinnati area, you need look no further than McCluskey Auto. With our team of experts offering a wide range of used and certified pre-owned vehicles, you're sure to find a reliable truck that works for you at a price that you will be satisfied with.
Let's start by taking a look at some of the most important traits to keep your eye on when researching for used trucks. It is important to know exactly what you're committing to and how the particular truck that you decide on will fit into your long-term plans moving forward.
Inspect the Bed 
As any good pick-up truck owner knows, the bed of your truck is perhaps the most important feature. Apart from power and torque, it is the defining characteristic of what makes these vehicles such a handy tool to have in your life.
When researching the candidates for your next pick-up it is advised that you take a close look at the bed. It is very likely that the previous owners put a good deal of wear and tear hauling materials of their own and may have even replaced or painted over it at some point. Look for significant signs of wear, new coats of spray paint or liner, or parts that don't look to be stock. If you do discover some scratches or aftermarket work bring it up with your salesman to make sure the wear is minimal or that the new parts are properly installed and won't become an issue in the future.
Ask About the Oil Change and Maintenance History 
Piggybacking off of our previous section, it's important to remember that pickups are often subject to copious amounts of wear and tear. Ask your dealer to see the car's full maintenance and oil change history before committing to the purchase. If these two items check out, even the hardest worked truck should still be in the condition to run for years to come. But if the overall upkeep of the vehicle was neglected in any way by the previous owner, it may be in your best interest to keep looking. Remember that your dealer will be happy to help you find this information, so don't be afraid to ask, they want you to get the absolute best purchase out of your vehicle!
Check for Rust on the Truck's Body 
Okay, for the sake of brevity I'll only say it one more time: trucks work hard! We can't stress enough how crucial it is to check over every part of these vehicles to make sure there are no insidious issues lurking underneath the freshly washed exterior that will make you regret your purchase in six months. In addition to scanning the outside of the car, look at the undercarriage as well to inspect for any signs of rust on the metal. It's also worth noting that raised portions of the paint can indicate rust forming underneath.
Pay Close Attention to the Odometer 
Be sure to check the mileage on the truck, juxtaposing that with its overall maintenance record and what you think you will need it for in the future. Even if the odometer reads relatively low, it may be worthwhile to recontextualize that number if most of them were driven off-road or in an intense work environment. Again, ask your dealer about what he knows of the previous owner and what the truck's primary use was before making its way to the lot.
Make Sure it's the Right Truck for You 
With all these different variables at play, it may seem like you should simply be grateful to find a truck that has a good maintenance history. However, McCluskey Chevrolet has a constantly rotating line of certified used trucks that you can depend on. If you don't immediately find one that's the right fit for you, don't despair, keep in touch with us and looking until you find that right fit.
On that note, let's take a look at some of the more common used trucks for sale that come through our lot, what they have to offer, and how they may fit into your daily routine.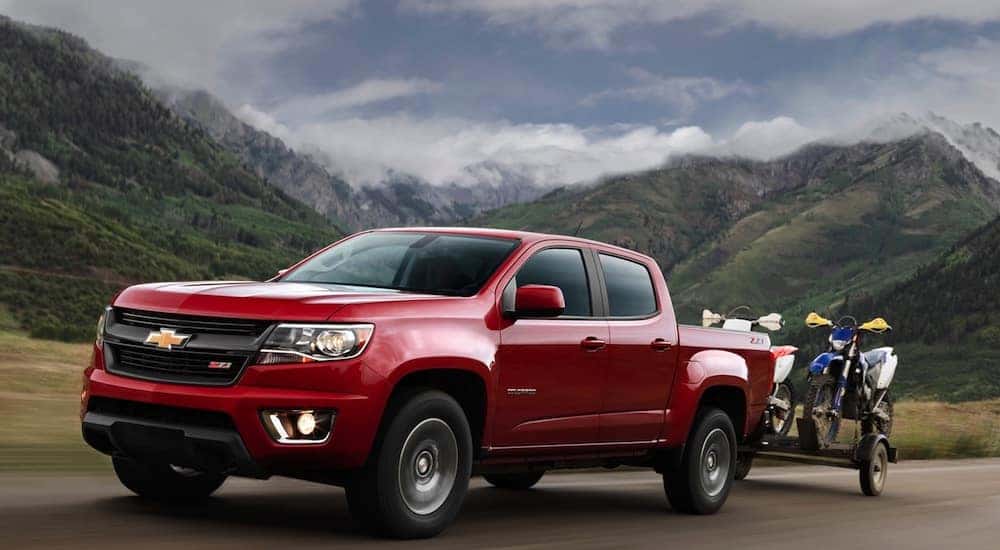 Chevrolet Colorado 
The Chevy Colorado is the mid-size pickup counterpart to the GMC Canyon. Since 2003, the Colorado has provided a sleek and modern aesthetic coupled with rugged power. The Colorado has increased in sales numbers since 2014 as Chevy continues to innovate and add new features. Depending on the year and model you find at our dealership, the Colorado may contain one of two 3.6L LGZ v6 engines, or, a 2.8 L Duramax LKH I4 turbo, or a VM Motori I4 turbo-diesel, each one suited to specific needs and situations.
Voted Motor Trend's Truck of the Year in 2015 and 2016, be sure to keep an eye out for this award-winning pick-up the next time you're perusing the lot.
Chevrolet Silverado 1500 
Introduced in 1999, the Chevy Silverado has established itself as one of the best-known pick-up trucks in the United States. With various types of V8 engines coming standard with all models, any iteration of the Silverado 1500 is guaranteed pack a lot of punch. Now if a full-on, gas-guzzling V8 isn't necessarily what you're looking for, the 2006 Silverado 1500 was the first hybrid version of the Silverado line. The unique engine combines electric and gas power to increase engine efficiency without sacrificing torque.
With Chevy Silverado sales averaging about 500,000 per year since 1999, it's no secret that these foundational pick-ups strike a chord with the American audience. Swing by our lot today to check out the current stock and see if we have a used Silverado 1500 that's right for you.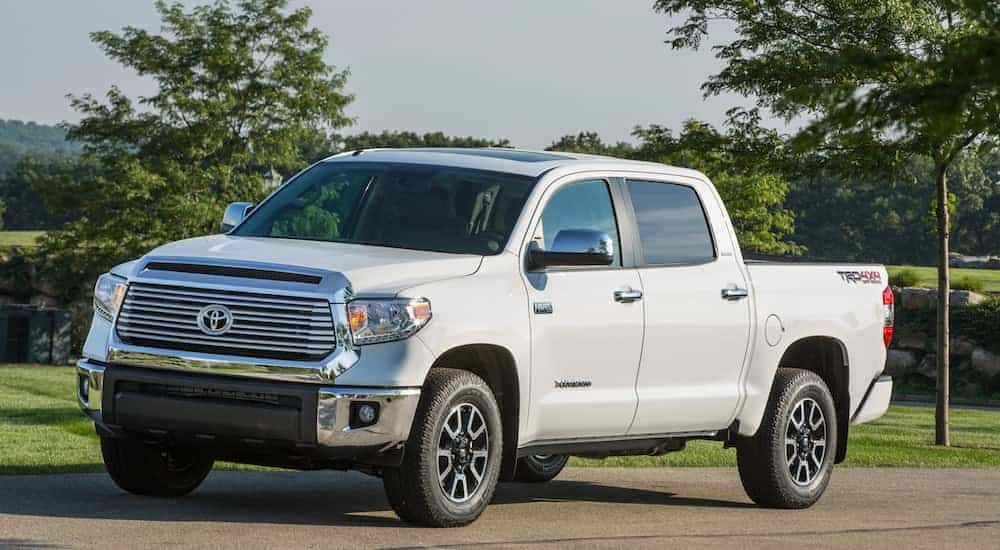 Come Down to McCluskey Auto And See our Used Trucks For Sale Today! 
Now that we've discussed some of the most important things to look for in used trucks and some of the most dependable models that are usually available, the next step is to pay us a visit at McCluskey Auto to find the car that is the right fit for you. We have a continually rotating stock of used trucks for sale and will try our hardest to help you find your perfect pickup.
Here at McCluskey we are proud to offer Certified Pre-Owned vehicles that have passed our rigorous 170-point inspection before even being presented on the lot. It is important to us that you receive the best car and value possible and that you can trust your purchase and our dealership.
McCluskey is also proud to be the only dealership in the Greater Cincinnati Area that offers a free lifetime powertrain warranty for all vehicles purchased off our lot. If you purchase from us, your car will be protected for as long as you own the vehicle, regardless of miles and years.