Four Modifications That Can Boost the Capabilities of Your Used Pickup Truck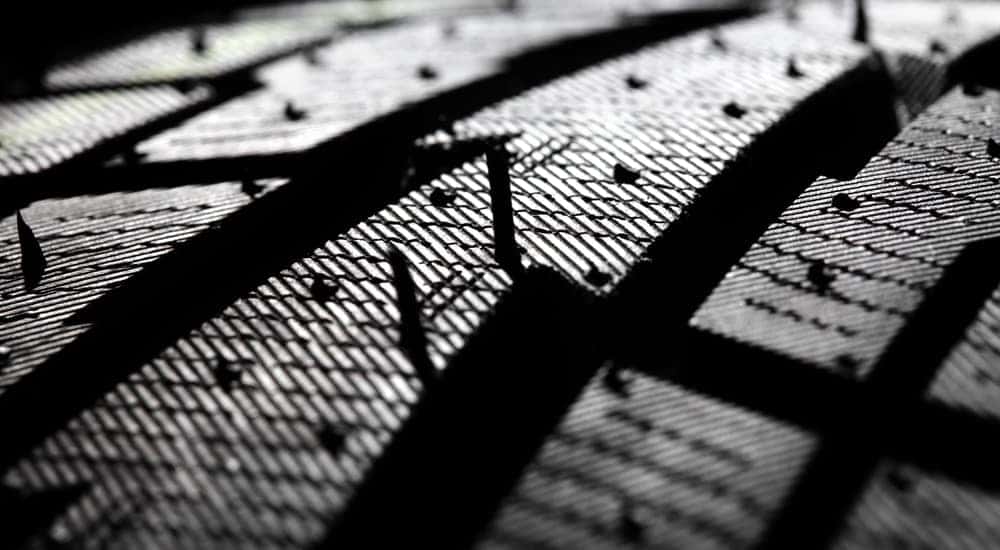 We all love pickup trucks for their versatility. However, there might be a situation where you're seeking a bit more from your vehicle, especially if you recently purchased a used truck for sale. If you in fact opted for a non-new truck, your recent purchase might not offer everything you were seeking. Fortunately, there are a number of ways that you can modify your vehicle to accommodate all of your requirements.
For instance, you could transform your truck bed into a pseudo hot tub, or you can even modify it to serve as a bus. Perhaps you're seeking more storage space, in which case you could revise your entire interior. Maybe you're simply looking to increase your vehicle's performance and capabilities, in which case there are several easy ways to maximize the truck's offerings.
We've provided our four favorite truck modifications below. Then, when you're ready to start looking for used trucks for sale, you can rest easy knowing that your true requirements are possible.
Modification #1: Truck Bed
Most truck beds offer plenty of room, allowing owners to fit whatever cargo and aggregate they need. However, these owners may be ignoring the fact that they can also fit a number of amenities that will take their vehicle to another level.
For instance, some truck owners have transformed their pickup into a de facto bus. By simply adding several benches, walls, and (of course) seat belts, you can easily increase the passenger capacity of your purchase. This is especially common in other countries, as this route often proves to be less expensive than purchasing a traditional bus. In the United States, it's important to investigate applicable laws before going through with this modification. Some states allow passengers to ride in a truck's bed, while others strictly prohibit doing so.
Maybe you're looking to truly transform your truck for the summer months, in which case installing or transforming your truck bed into a traveling hot tub will be an especially fun feature. Owners simply have to line their bed with a tarp (to prevent rust) and then stick a hose in as the truck fills with water. Of course, it's important to remember that water is heavier than you'd think. A cubic foot of water usually translates into about 62 pounds of weight, so while your vehicle may be plenty big, it's unlikely that the truck's payload can accommodate this heavy of a load. While it may be entertaining to experiment with this innovative feature during those summer days, we certainly wouldn't take the vehicle for a ride when the bed is full of water.
Modification #2: New Tires
If you're pursuing a used pickup, it's unlikely that the vehicle includes a fresh set of tires. Instead, you're possibly riding on aging tires. Therefore, it's essential to pursue a new set, as compromised rubber could result in reduced safety or performance. By installing a new set of tires, drivers will be boosting both of these attributes, as well as preserving the life of their truck .
Of course, a new set of tires could also elevate your pickup truck to a whole new level. For instance, it's unlikely that a mid-2000s pickup truck will be designed to accommodate an off-road course. However, by installing a new set of tires, drivers can easily overcome these difficult paths. Larger, fiercer tires may also be more capable of overcoming adverse weather conditions.
Modification #3: Increased Power
Assuming your pickup truck isn't excessively old, there's probably a good amount of power lingering under the hood. However, drivers can actually boost these engine capabilities even more thanks to the inclusion of some clever parts.
New spark plugs often lead to improved combustion, which will impact the engine's power. The same goes for a cold-air intake valve and a high-flow exhaust, which will result in minor increases in horsepower or torque. The most clever inclusion is the Engine Control Unit Flash unit, which will override the pre-existing engine limitations. The small chip will manipulate the engine and allow it to realize its full potential, thus resulting in maximum power specs.
Modification #4: Maximum Storage Space
It might sound a bit silly suggesting that you'd want to increase the storage offerings of a pickup truck. However, these vehicles tend to deliver most of their hauling and storage capabilities via the truck bed, and there's little room to include extra equipment in the actual cabin.
Of course, there are several clever ways that you can modify your interior to accommodate more storage room. Assuming there's enough head room, you could remove the seats and add your own storage containers, covering them with the now-higher-oriented seats. You could even add a small compartment inside one of the seats, or you could look to devise a clever storage container that hangs from the vehicle's ceiling. If you're not planning on using your pickup truck as a means of "trucking" around your entire family, then you could remove the rear seats entirely. This would unlock a whole lot of interior room, allowing you to store some of that bulkier weather-sensitive equipment inside.
There are also simpler alternatives that can increase your storage capacity. A bed extender will give you those extra few feet to fit longer pieces of equipment, and the lockable gate will keep them inside the vehicle. Even a toolbox that connects to your truck bed could allow you to stay organized, while also preventing those various accessories from rolling around.
Of course, it's important to remember that you should also seek an expert mechanic or technician to handle any of these modifications. By attempting to complete these projects by yourself, you could be compromising every aspect of your vehicle.
Fortunately, some of these modifications are rather inexpensive to pursue, so you won't have to account for additional spending after you've purchased the truck. Therefore, you shouldn't have any apprehensions about approaching your budget ceiling as you're searching for used trucks for sale.