McCluskey has the Used Truck For You
As a prospective truck buyer, you may assume that pursuing a used truck adds a number of stresses to the already-tumultuous car-buying process. However, that couldn't be further from the truth. As long as you target the proper dealership, you can expect a quick and easy endeavor.
Of course, we'd understand if you still need some convincing to pursue a used truck for sale in the first place. Well, you're about to understand all of the benefits that accompany this pursuit, and you'll also learn about the incentives that accompany purchasing that vehicle from McCluskey in Cincinnati, Ohio. Before long, you'll be racing out the door to visit the dealership…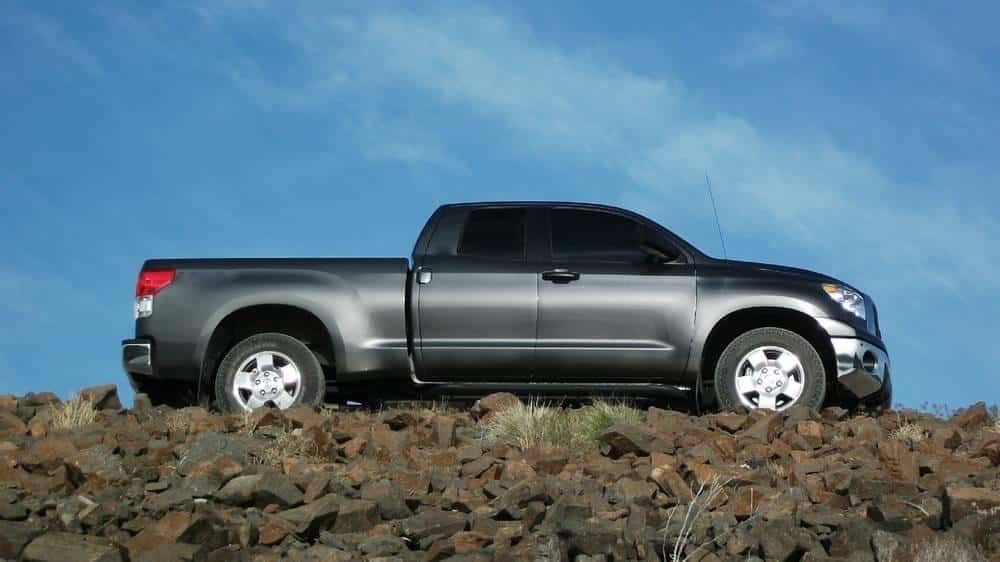 Why a Used Truck?
Monetary
This is a rather obvious incentive. However, when you consider how important this factor is during your car-buying pursuit, it more than justifies a spot atop the list.
New pickup trucks can be relatively pricey, but customers will realize significant savings if they opt for a used variation of their target. The decreased value makes plenty of sense. After all, these vehicles have been on the road for several years, meaning the accompanying mechanics aren't in as good of shape as a used pickup. Meanwhile, there are surely several thousand miles on the odometer, which reduces the amount of time that you can logically ride your truck.
Of course, these factors shouldn't dissuade you from pursuing a used pickup, as the accompanying savings are too good to ignore. When compared to a 2017 or 2018 model, customers will find that a five-year-old pickup truck is thousands of dollars cheaper than the newer counterpart. Furthermore, assuming you target a truck that's around half-a-decade old, you can assume that the accompanying technologies won't be drastically inferior to the functions included in a new ride. In this case, you won't be missing out on a whole lot by pursuing a used vehicle, which emphasizes why this should be a logical target.
Protections
While the monetary incentives are obvious, dealerships still tend to have difficulties clearing out their used inventory. As a result, they're more than willing to add several benefits that will get their customers to opt for these specific offerings. Specifically, customers can expect a dealership to include some types of warranties to their used vehicles.
Why is this important? Well, considering a used pickup truck is several years old, it will be more susceptible to mechanical issues. Instead of having to dish out a whole lot of money on repairs, owners can instead turn to their protections to cover the impending charges. That way, if you require any maintenance or repairs, you won't have to dig into your savings to get your vehicle back on the road.
Improved Options
This might sound a bit like an oxymoron, but customers will find that their options are greatly improved if they pursue a used pickup truck. For instance, it might cost you an extra chunk of cash if you've been targeting a luxury feature like an infotainment system or sunroof. However, considering the reduced value of a used pickup, there's a better chance that you can fit these features into your budget. If you opted for a new truck, there's no way that you could afford these amenities.
Why the oxymoron? Well, a used vehicle obviously means reduced quality (although this sentiment is usually overstated). Still, despite the number of miles that may have been compiled on the odometer, these used pickup trucks still tend to be more than reliable. That way, you can appreciate the satisfaction of these luxurious amenities without worrying about your truck's ability to operate.
Why McCluskey Auto?
It should be relatively obvious that a used pickup truck is the ideal target. Similarly, it should be relatively obvious that McCluskey Auto is the purchase place to purchase said truck. The dealership does more than provide competitive prices. Rather, customers will appreciate their vast inventory, their various convenience factors, and their array of services. Ultimately, you won't find a better car-buying experience elsewhere, emphasizing why you should be turning to McCluskey when you're ready to pursue a used pickup.
Inventory
Just because you're targeting a used pickup truck, it doesn't mean you should expect a reduction in options. Rather, customers will still have an array of offerings that they can choose from, especially if they decide to purchase their vehicle from McCluskey. After all, the dealership is currently housing more than 600 vehicles on their lot, including more than 100 trucks and vans. Thanks to their vast inventory, you'll have more than enough logical options to choose from during your pursuit.
Convenience
Since you're pursuing a used pickup truck, we're sure you're focused on the monetary aspects of your next ride. However, we wouldn't blame you if you're also seeking the most convenience buying process possible. Well, that will be more than possible if you pursue a used pickup from McCluskey. A big reason for this sentiment revolves around the convenient hours, as the sales department is open from Monday through Saturday starting at 9 am each day. Thanks to these flexible hours, you'll never have to shift around your busy schedule in order to visit the dealership.
Furthermore, the easy-to-find dealership means you'll never waste time driving around aimlessly. Instead, you can anticipate an easy-in, easy-out experience. Located right off U.S. Route 27, customers will never struggle to find the premises, allowing them to better devote their time to the actual car-buying process.
Services
McCluskey Auto will do more than provide their customers with a place where they can purchase that used truck. Rather, the dealership provides their customers with a number of notable services, which only emphasizes why customers should be turning to this dealership for their next ride.
Specifically, the service department is focused on getting your used pickup truck back on the road. Instead of having to rely on an untrustworthy mechanic, you can instead turn to McCluskey's team of expert technicians. Whether you require repairs or maintenance, you can trust that the dealership will fix up your used pickup in no time. Meanwhile, the finance department will help out those who are currently struggling with poor credit. Often, these individuals will find that it's difficult to secure financing from a traditional lender, but McCluskey will provide this line of money and sell you your used truck, leading to maximum convenience.
In other words, you can rely on McCluskey before and after you've made your purchase… an opportunity that certainly isn't available from rival dealerships.