Four Major Reasons to Pursue a Certified Pre-Owned Vehicle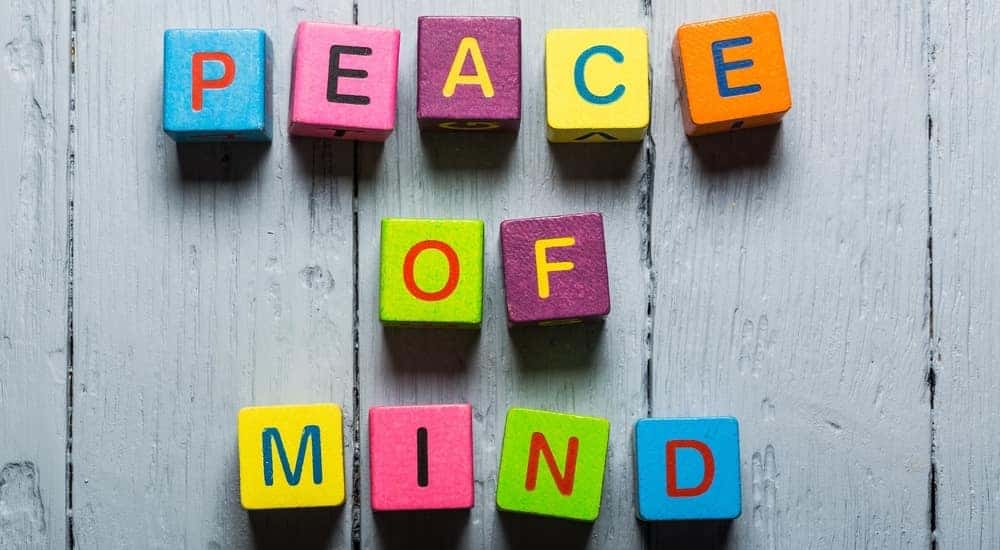 If you're in the market for a "new vehicle," you're seemingly limited to a pair of groupings of vehicles. Customers can choose a new vehicle, although these offerings tend to be too pricey for some customers' budgets. On the flip side, you could opt for a used vehicle, although these offerings tend to have their fair share of risks. At the end of the day, you're either dishing out a lot of money for a vehicle, or you're settling for an unreliable ride.
Fortunately, there's an option that seemingly falls right in the middle of these two options. By pursuing a certified pre-owned vehicle, drivers can expect both reliability and financial incentives. These vehicles tend to be less expensive than their new counterparts, and their multi-step inspection confirms that they shouldn't lead to any worrisome mechanical problems.
Below, we've explored several reasons why consumers should consider certified pre-owned vehicles over the alternative options. Then, when it's time to start shopping for a replacement vehicle, you'll understand why you should probably be targeting a Ford certified pre-owned vehicle…
Reason #1: Peace of Mind
Nowadays, there are seemingly a number of adequate used vehicles on the market. However, as a prospective car buyer, we understand if you're a bit tentative about pursuing one of these vehicles. After all, there's no guarantee that the vehicle's mechanics are in tip-top shape, especially if you're pursuing a used vehicle in a private sale. As a result, you may commit to a purchase, drive the vehicle home, and quickly learn that the vehicle isn't working. In this situation, you'll usually have to tolerate your faulty vehicle until you can afford a replacement.
However, by pursuing a certified pre-owned vehicle, customers can have some extra piece of mind as they're shopping around for a vehicle. After all, these particular cars have been backed by the manufacturer, assuring that they're in proper working order. Furthermore, these vehicles are usually required to complete an extensive, multi-step inspection process, and they can't be placed on dealership lots until they've proven that they're in proper shape. As a result, you can trust that you won't run into an issue with your recently-purchased car, even if it's up there in miles.
Reason #2: Not Super Old
When pursuing a used vehicle, your option usually appear to be unlimited. Occasionally you'll come across some recent-year models that are for sale, although the price tag usually doesn't justify the purchase. On the flip side, you'll also find some aging vehicles that should probably be retired. It's a complete mix bag, and it can make your pursuit a bit overwhelming.
Fortunately, certified pre-owned vehicles tend to be picked from a specific grouping of vehicles. As a result, the dealership and manufacturer will do much of the sorting for you! Generally, a dealership or car brand is only willing to accept vehicles that are less than ten years old, and they often focus on vehicles that have a specific mileage total on the odometer. Ultimately, this emphasizes that your recently-purchased vehicle should last for several years on the road. On the flip side, if these applicable vehicles were any older, there's no definitive way to confirm whether they'd last all that long
Reason #3: No Depreciation
Purchasing a new car is generally considered to be one of the worst investments you could possibly make. After all, the vehicle tends to depreciate in value the moment you drive it off the lot, and the value of the car will continue to decrease for the next half-decade. Ultimately, there's no real way around this predicament (at least when it comes to purchasing a new car), and the majority of buyers are forced to tolerate this decrease.
However, car buyers won't have to deal with this monetary issue when they pursue a certified pre-owned car. After all, assuming the car is more than half-a-decade old, the previous owner already tolerated much of the depreciation. Therefore, assuming you secure a logical deal for the certified pre-owned car, you shouldn't find that the purchase drops that much in value over the next several years.
Reason #4: Warranty
Dealerships and car brands truly stand by their selection of certified pre-owned vehicles. In fact, they're so confident in these vehicles' conditions, they're willing to accompany these rides with a warranty. These deals often include free maintenance or oil changes for the lifetime of the vehicle, and the seller may also offer to cover any repairs. While certified pre-owned vehicles already tend to protect their customers with their array of protections, these accompanying warranties can help the buyer even more.
Of course, just because you're pursuing a certified pre-owned vehicle, it doesn't mean that you should treat the car any differently than a regular, non-certified used ride. Rather, these certified pre-owned vehicles are mostly supposed to give you peace of mind, and any accompanying warranties should be considered the real protections.
Ultimately, if you've landed on a particular certified pre-owned car, you should still remember to inspect the vehicle fully. While these dealerships are legally required to be completely transparent with these certified pre-owned vehicles, you never know when a faulty offering got through the cracks. At the very least, if you notice any interior or exterior indiscretions, you can at least use these issues are a bargaining point.
The same logic applies to the test drive. While you presumably won't notice any troublesome mechanical issues during a test drive, you can at least have a better understanding of whether the targeted vehicle is actually a proper fit. If you just opt for a vehicle following your initial viewing of the ride, you may not recognize these problems until it's too late.
Ultimately, certified pre-owned vehicles provide a more reliable option for those seeking a used vehicle. It's important to remember that these CPOs tend to be a bit pricier than their used counterparts. However, when you consider all of the protections that accompany this purchase, it's ultimately worth the extra chunk of change.