Certified Pre Owned
Dealerships and manufacturers began offering pre-owned certifications in the 1990s as a means of liquidating recently returned cars. These vehicles would often be returned to the dealership with less than 40,000 miles as well as very little wear and tear on the parts. Certified pre-owned vehicles are not all that different from new vehicles, despite their technical classification as 'used'.
A certified pre-owned vehicle is not a typical used car sale, and neither is it a typical new car sale. A pre-owned certification program is a special offer made by either the car's manufacturer or the dealership selling the car that makes guarantees atypical of a regular used car sale.
Used cars are generally sold as-is—that is to say that the buyer will be responsible for any problems with the vehicle at the time of purchase or issues that may occur over time. In a certified pre-owned agreement, the vehicle typically has to meet certain requirements, such as passing a lengthy multipoint inspection process, having low mileage compared to industry average, or being five years old or newer.
Although certified pre-owned cars are a popular option and have stoked more long-term interest in automotive brands than standard used car sales, recent surveys showed only nine percent of potential car buyers expressed explicit interest in a certified pre-owned vehicle.
However, prospective buyers closed the deal faster with a certified pre-owned vehicle than their used counterparts. What one can take from this is that while a CPO agreement may not be the most well-understood option for purchasing a newer vehicle, those who decide to go with it tend to leap at the chance once it's explained.
A certified pre-owned car can be thought of as a kind of best-of-both-worlds arrangement. The buyer gets the safety and security generally presumed with the purchase of a new car while not having to pay the price associated with a new car. For this, and many other reasons, a certified pre-owned car is an attractive option for a long-term investment in a solid and reliable vehicle.
Why McCluskey?Certified Pre-OwnedApply For Financing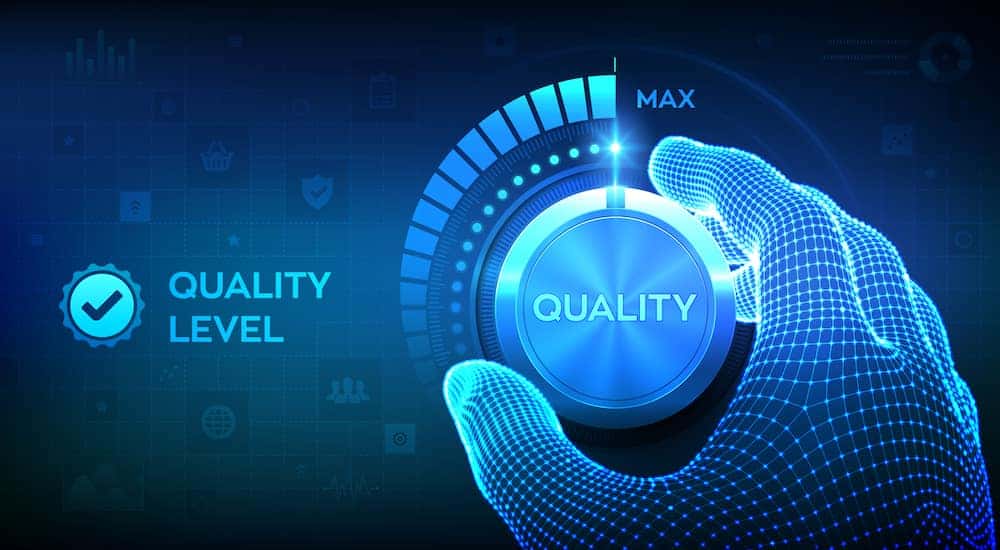 Certified Pre-Owned Demographics
Recent sociological surveys have shed a great deal of light on the kind of consumer who will be most likely to express interest in a certified pre-owned vehicle. Prospective buyers at a CPO-friendly dealership like McCluskey Auto tend to be educated, tech-savvy, upper-middle-class people with an interest in an upscale product but the good sense to seek out the best deal they can.
By providing cost-effective options that still appeal to the practical considerations of this kind of consumer, certified pre-owned vehicles have actually improved new car sales, contrary to industry expectations. Certified pre-owned vehicles have become a more popular option over the past few years, and that popularity is rising.
Special Characteristics of a Certified Pre-Owned Vehicle
Certified pre-owned agreements have a number of special characteristics that set them apart from a new car sale or a used car sale. Under these agreements, the certified vehicle is often inspected thoroughly for any potential problems. The parts that no longer function optimally are often replaced, such as when brakes have less than 60 percent of life left.
At McCluskey Auto, Certified pre-owned cars can come with a 127-point inspection process designed to ensure the long-term viability of the vehicle. These adjustments can go beyond parts that are necessary for the car to operate. CPO programs have also been known to maintain the car's appearance and "wow factor." This maintenance may include but not limited to reconditioning or a new coat of paint.
It is also not uncommon for these cars to come with extended warranties that last for a certain number of years or miles driven. Much like regular used cars, certified pre-owned vehicles don't depreciate in value as sharply as brand-new cars. Certified pre-owned cars can also come with guaranteed maintenance and part replacement as well as additional coverage.
The history of a given vehicle is just as important as its overall present condition at the time of sale. Certain criteria will render a vehicle ineligible for certified pre-owned status. Some of these qualities include frame damage from an impact or similar incident, recall or reacquisition by the manufacturer, or sustained or extensive damage from a natural disaster, such as a fire or flood. This standard means that any prospective buyer for a certified pre-owned vehicle can be sure no vehicle meeting those descriptions will appear in their searches.
Factory CPO programs Versus Dealership CPO programs
An important understanding for consumers to note is that not all pre-owned certifications are the same. Generally, the CPO is either offered by the car's manufacturer, the dealership selling the car or a third party specified in the warranty. What the CPO guarantees and what the buyer can reasonably expect varies based on who is offering it.
For instance, only officially licensed franchises of a given manufacturer can sell CPOs from that manufacturer. Dealership warranties often don't initially come with the multipoint inspection plan that CPOs are known for. But extended warranties are often available for purchase from the dealership, which can cover the same concerns. At McCluskey Auto, certified pre-owned cars can come with extremely helpful amenities for the buyer, such as free lifetime mechanical protection.
Bad Credit Solution
Potential car buyers with bad credit often anticipate a number of prohibitive experiences when shopping for a car. People with bad credit may have to deal with high-interest rates or as-is used car options that are less than appealing. Contrary to what one may think, a certified pre-owned car can actually be a terrific option for a buyer with bad credit.
A certified pre-owned car offers a person with a lower credit score options for purchasing a reliable and trustworthy alternative to potentially problematic used vehicles. And even though CPOs tend to be high-quality cars, the structured payments for a certified pre-owned vehicle are usually more realistic than payments on new or used vehicles for a consumer with a lower budget or credit score.
The Buying Process
The first, and arguably most important, aspect of the purchase process for any certified pre-owned car is the terms of the warranty. Car manufacturers and dealerships offer all kinds of warranties with their vehicles, so it is unwise to assume that they will always be the same. Different warranties last for different lengths of time, and the inspection process can differ as well.
Determine whether the vehicle you're interested in is already under warranty as well as whether or not the warranty terms or lifetime coincide with your expectations for owning the car. The details the buyer should ask about include what parts are covered, the mileage of the vehicle, and what deductible—if any—the buyer may be required to pay. Deductibles for a certified pre-owned vehicle are typically in the $50-$100 range and should be factored into annual car expenditures, but with CPO service agreements, there often is no deductible.
There are specifics associated with any third-party warranty agreement that anyone looking to purchase a certified pre-owned vehicle should familiarize themselves with. And there are, of course, the practical physical considerations that go along with any new vehicle purchase. Any prospective buyer should investigate the quality of the car's parts, look into the car's history, and take the vehicle out on a test drive to determine whether it has the right feel and handles well in different environments.