Five Tips to Remember When Shopping at a BHPH Lot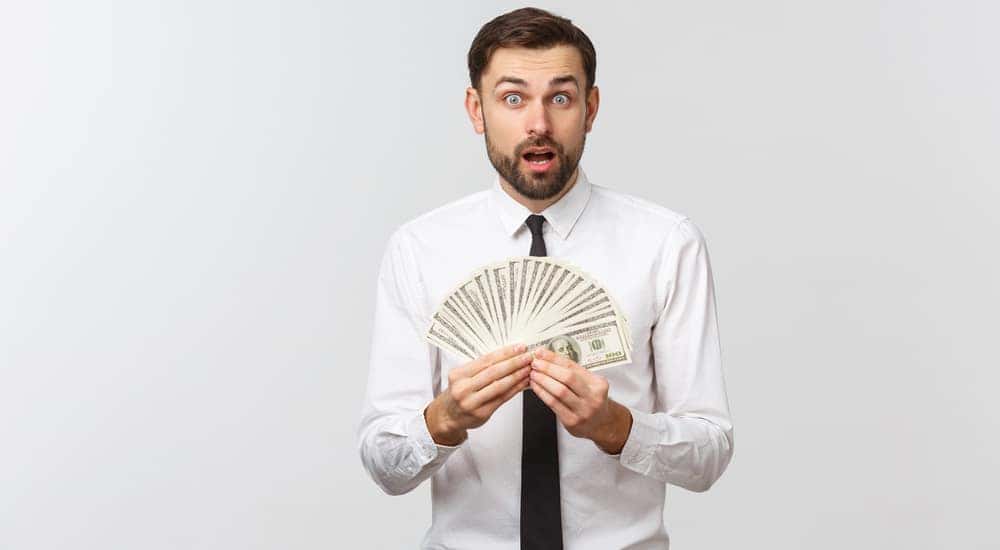 There tends to be a negative stigma that accompanies the buy here-pay here industry. We understand where the logic comes from; some consumers assume that these businesses are acting unethically because they're requesting such high-interest rates. However, since they're dealing with high-risk customers who have poor credit histories, this is the only way to protect their risk. Still, while the logic makes sense, consumers still find themselves avoiding these businesses.
Well, there may be a situation where you have no other choice than to rely on these buy here-pay here dealerships in order to secure your next car. Fortunately, all hope isn't lost. Rather, there are plenty of easy ways that customers can proceed when they're forced to pursue this particular route.
Below, we've provided several tips you should be following during the car-buying process. Then, when you start the search for a "buy here, pay here near me," you'll be fully prepared for negotiations…
Tip #1: Understand Your Budget
While we certainly appreciate the buy here-pay here industry because of the opportunity it gives to customers with poor credit, there's no denying that this route isn't worthwhile for everybody. To be specific, these dealerships often accompany high-interest rates with their vehicles, justifying their willingness to provide you with financing in the first place. As a result, you'll end up paying more for the vehicle long term than a customer with good credit (and a more appealing interest rate).
Therefore, it's of the utmost importance that you understand whether pursuing a vehicle from a buy here-pay here dealership is worthwhile. These businesses aren't going to turn you away, even if your credit is in good standing. As a result, if you're unaware of your financial standing, you might be committing to an unnecessarily disadvantageous deal.
How do you assure whether this is the proper route? For starters, you can get clarity on your credit situation via a number of different resources. If these reports reveal that your credit is in fact in bad shape, then your only realistic option is pursuing a vehicle from a buy here-pay here dealership. If your budget is in good shape, then you might be in the position to secure financing from a bank or credit union.
Tip #2: Determine Your Budget
Now that you've determined that it's best to visit a buy here-pay here dealership, it's time to figure out your monthly budget. It's essential that you understand how much money you're able to commit each month to a car payment. If you don't, you might be opting for a deal that's unaffordable. If you're incapable of completing your payments in a timely manner, you'll surely see your credit drop into even more disarray. These dealerships aren't really in the industry in order to help out these consumers. Rather, they're looking to get money, and it might be in their best financial interest if you can't afford your monthly payments. In other words, don't expect these businesses to show any remorse if you opted for a bad deal.
Of course, if you're really planning, you'll need to account for more than the vehicle's value and any related fees. Rather, you'll also need to plan for your financing agreement and applicable interest rates. When you ultimately start negotiating with the dealership, it will probably be in your best interest to see how all of these payments add up.
Tip #3: Research Vehicle's Value
Your used vehicle options will be a bit limited when you pursue a car via a buy here-pay here dealership. However, that doesn't mean won't have some choices. Once you've explored the business's inventory and started to target the specific car, it's time to start researching the value of said vehicle. While buy here-pay here dealerships do make the majority of their money via interest rates, they'll still be looking to get some value for their vehicles. Still, as a customer, that doesn't mean you have to opt for an overvalued car. Rather, you can rely on car-valuing resources like Kelley Blue Book and eBay, and these will provide clarification on whether the dealership's asking price is legitimate or overpriced.
Tip#4: Shop Around
Yes, there are fewer buy here-pay here dealerships than there are traditional dealerships. However, assuming you relatively near a relatively popular city, you'll surely have several options as you're shopping for a car. Therefore, it's in your best interest to exhaust your options and secure the best possible deal. Sure, you might be excited about securing that offer in the first place, but it'd certainly be shortsighted to accept it immediately. Rather, it's best to spend some extra time and assure that you're opting for the best possible offer. At the very least, you can use a particular offer as leverage against another dealership.
Tip #5: Don't be Afraid to Walk Away
Yes, a buy here-pay here dealership has more leverage than normal, as they're selling you a car and providing financing. While it would appear that the car seller is in the driver's seat (pun intended) during negotiations, it's still the buyer who has the upper hand. Ultimately, it's up to you to commit to an offer, and the deal isn't finalized until you've signed all of the necessary paperwork.
In other words, if you believe that you might be committing to a bad deal, don't be afraid to walk away. As we mentioned, there are dozens of dealerships that will surely be willing to work with you and your financial situation. While you might have to wait a bit longer to secure that vehicle, you'll surely be happy about the long-term financial benefits of securing a better deal.
Well, now that you've determined that these dealerships aren't too hard to figure out, it's time to initiate the buying process. If you've found yourself searching for a "buy here pay here near me," then you'll surely want to visit McCluskey Chevrolet as soon as possible. The dealership's helpful sales and finance teams will guide you through the whole process, and you'll soon be driving off the lot knowing that you secured the best possible deal.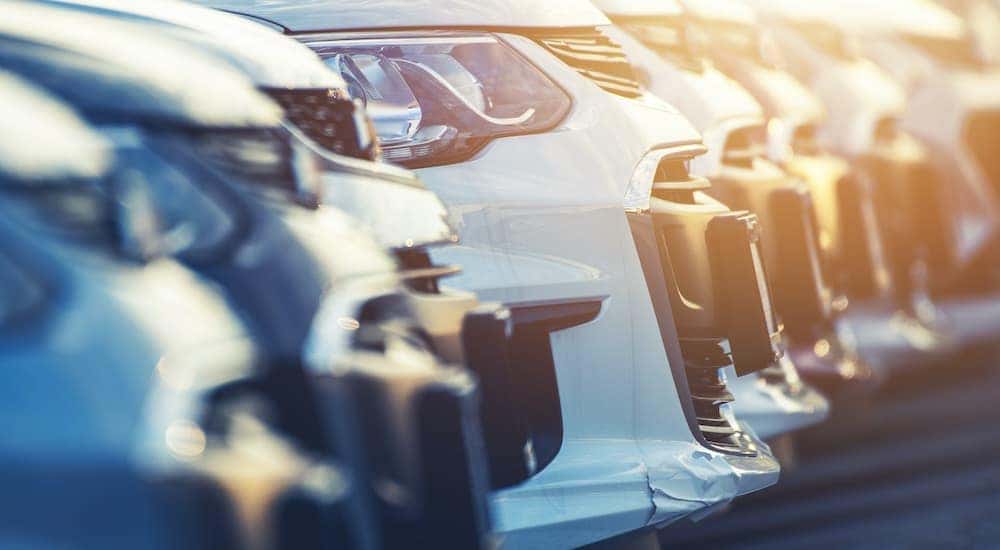 Five More Tips
We know, we said this was just going to be five tips that you should remember when shopping at a BHPH dealership – it's in the title – but sometimes we just can't help ourselves. As we read over these tips, we realized that while they have a lot to offer, there are also a few things missing here that we'd like to add. Think of it as a sequel or a bonus round – call it overtime if you want, we don't care – but at the end of the day, these are going to help you get the best vehicle on your budget. So let's dig in to five more tips that will help make your BHPH car shopping experience a success!
Tip #6: You're Still the Customer, and You Deserve Respect
We hope this doesn't come off as "preachy," but it's something we often notice and really feel that some customers need to hear. It doesn't matter that you have bad credit; it doesn't matter what happened in the past, the choices you made, or mistakes that occurred to damage your credit score; you still deserve to be treated with respect as a customer. Any business you're going to should work for you because you're the one paying them your hard-earned money.
It's easy to feel like you're a second-class consumer when you have bad credit and need to get a Buy Here Pay Here loan to pay for your vehicle, but that's absolutely not the case. Things happen, life gets messy, and sometimes your credit score is what takes the hit. The most important thing is that you do everything you can now, starting today, to fix your credit score and get back on top of your finances. A good dealership will know that anyone can fall on hard times, and will do their best to work with you just like they would with any other customer.
Any dealership you visit, no matter what your budget or credit history looks like, should treat you with respect the moment you call them, message them online, or walk onto their lot. If you're not treated with respect and given excellent customer service, then get out of there. Believe us: there are plenty of dealerships that will care about your business and treat you the way you deserve. Find a dealership like ours that wants to work with you and start a long-term relationship that will be rewarding for you for many years to come.
Tip #7: You Should Still Get a Great Vehicle
This kind of goes hand-in-hand with our last tip, but it's important that you remember that no matter what your budget looks like, you still deserve a great vehicle. If you're looking for BHPH financing to get a car, then you won't have the highest budget possible, of course, and your options can be somewhat limited. That's okay – whether this is your first vehicle or your tenth car, there's nothing wrong with going small and keeping to a modest budget while getting your finances in order.
But, just because you don't have the budget for the latest model with all of the bells and whistles doesn't mean you should accept an old beater. Your vehicle is still a major investment for you, and it represents a big chunk of change, so it should be something in good shape that will treat you well. Going with a dealership that offers a poor selection of beat-up rust-buckets is a surefire way to waste money on a car that will only last you a few months. Choose a dealer with a great selection of low-price vehicles so you still get something that you can rely on; once you rebuild your credit, then your next car can have a bit more flash.
Tip #8: Pay Careful Attention to Terms and Conditions
We cannot overstate the importance of this: before you sign anything, take plenty of time to carefully read through the loan paperwork and make sure you understand all of the terms and conditions in it. Don't feel rushed or embarrassed; if a salesperson or financing professional is getting pushy and making you feel rushed to sign something without taking your time to read it thoroughly, then get out of there. Anyone who respects you as a customer understands the importance of this type of purchase, so they'll want you to take your time and read through everything carefully.
Pay attention to the interest rate on the loan, how many years it will take to pay it back, and the payments you'll need to make. You should also look for details on how often you need to make payments – some BHPH loans require payments every two weeks, rather than once per month – and if you need to pay in-person or if you can pay online. All of these details and much more will be clearly indicated in the loan paperwork, so go over everything and don't be afraid to ask questions if you're unsure of anything.
You also want to make sure you understand the consequences of a late payment – including penalty fees and how long you have before they start the repossession process. You'll want to make every payment on time, of course, but stuff happens, and it's a good idea to know what to expect if you're going to be a day or two late one time. Don't sign anything until you have all of this figured out, and make sure that this will fit into your budget so that you can realistically pay off the loan and rebuild your credit.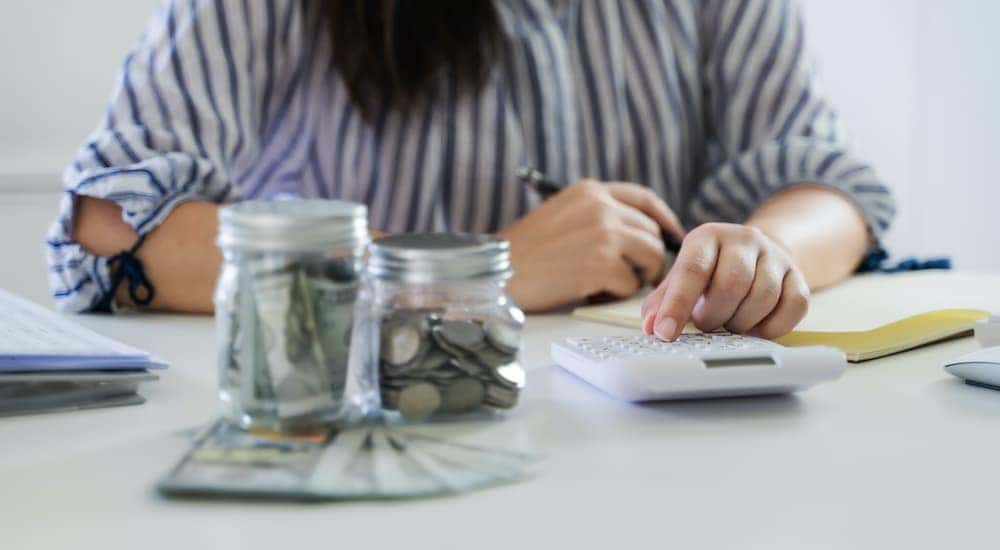 Tip #9: Pay as Much of a Down Payment as You Can
In an ideal world, you'd simply walk onto a lot, find the car you want, and pay for it outright in its entirety so that you don't owe a thing. Most of us can't do that, however, so you're going to need help, and that's where a BHPH loan comes into play if you have bad credit. You can still pay as much as possible for the vehicle, in the form of your initial down payment, in order to minimize how much of a loan you actually need. Some dealers might have limits on this, but that will really depend on where you're shopping and their policies.
Overall, BHPH loans tend to have pretty high down payments to begin with since you're considered a high-risk borrower, so be ready for a larger payment than you might expect. That being said, if you can go beyond what's required, then you should do so. This will reduce how much you owe on the car, which decreases how much of a loan you need, which means you pay less interest over time. Just remember to stick to what you can reasonably afford – there's no reason to pay more than your budget allows, end up living off credit cards for a year, and ultimately pay more than you would've in the first place.
Tip #10: Consider Other Financing Options
When we talked about understanding your budget, we mentioned figuring out what your credit looks like and knowing if you could get a loan elsewhere. Even if your credit isn't great, you might still have more options than you realize – a BHPH loan is usually best chosen as a last resort. For example, if you have an account in good standing at a bank or credit union, then you might be able to get a loan for a vehicle from them, even if your credit isn't good enough for a non-member to borrow from them.
You might also be able to get a loan from a bank or financial institution through the help of a co-signer with good credit. This person signs the loan along with you, and their credit can help improve your chances of getting a loan with low interest and good terms. Just remember that anyone who co-signs is on the hook for your loan, so if you make late payments or default, then it will hurt their credit score too. A co-signer can be a great solution for financing, but it can also put a lot of stress and strain on a relationship, so be careful about going with this option – don't be afraid to choose a BHPH loan instead to preserve a relationship that you value.