Buying a Used Car to Beat Your Bad Credit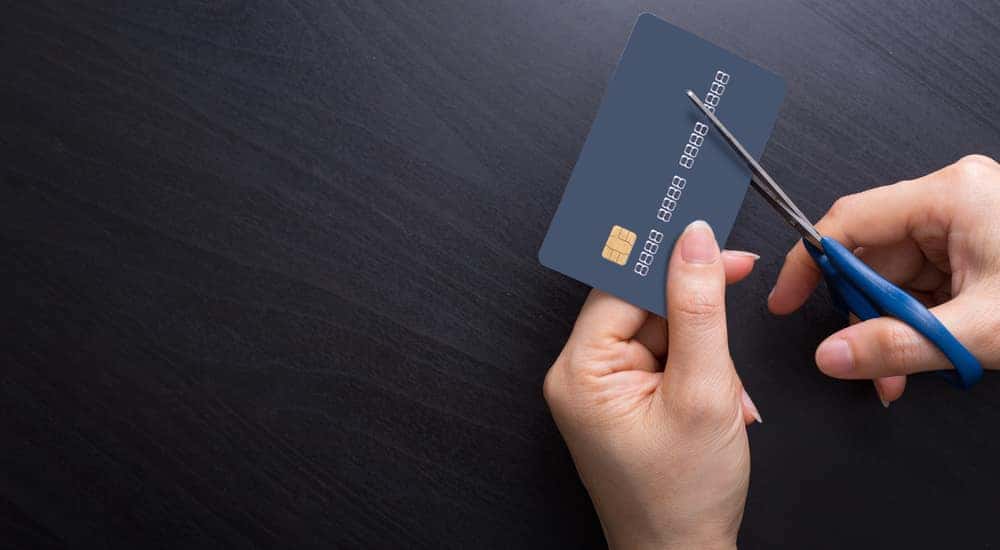 Everyone has been there before… you're a little short on funds but you really need to buy shoes/food/clothes/insert item you probably didn't really need to buy but really wanted… so you went ahead and swiped that trusty credit card. Now, if you're like 30% of Americans, you might have swiped a few too many times and now your credit is in the tank – which is going to be a problem when you need to go car shopping. However, if you're looking at used cars in Cincinnati, don't let your bad credit hold you back from making an investment in your future. Simply be smart, follow the guidelines below and you'll be surprised at how quickly you can turn your bad credit into excellent credit.
Take the First Step: Grasp Your Financial Situation
To turn your financial situation around, the first thing you have to do is sit down and really take stock of the big picture. For starters: do you really, desperately need a car right now or could you wait a few months to save up more money and pay off a little debt to either increase your credit score or put more towards a down payment? If you have the ability to walk or take public transportation to work and can hold off on adding any additional debt to your life, we strongly encourage you to do. However, sometimes it's just not possible to live without a vehicle – in which case, you should take time to sit down and create a budget to make sure you won't be putting yourself in an even more precarious situation.
We get it – no one likes living on a budget. It's restricting and seems boring. However, once you get the hang of budgeting, you might be surprised at how much freedom it actually ends up affording you. You won't have to worry about if you can pay all your bills or if you're overspending – you'll know exactly what's in your bank account at all times and can work within those parameters – and those parameters are very important when it comes time to make a big purchase, such as a used car. So take the time look at your monthly bills and your income and then factor in an additional car payment – that will help you see just how much you can really afford to spend on a car each month… it might even be more than you think – although don't forget to factor in things like insurance and routine maintenance.
Next, you want to find out your credit score. Sure, we have been operating off of the assumption that it's bad this whole time, but you might be surprised to find out it's higher than you think. It's easy to find out your credit score and history – simply visit the three credit bureaus to request a free copy of your credit report. Carefully review the report to make sure there are no errors – identity theft is not a joke and it can easily happen to anyone, even you. If you find a mistake, contact the reporting bureau straight away so they can correct the error.
Proceed to Step Two: Face the Lenders
With your budget in hand and your credit score fresh in your mind, you are now ready to go shopping… loan shopping. This part can be tricky and you need to be prepared that if your credit is truly terrible, you do face possible rejection from risk-averse lenders. However, you still want to shop traditional lenders – like your bank or credit union – first, since often you'll get the most favorable loan terms from those institutions. If they turn you down, don't worry – just keep shopping around for other financial institutions or start exploring dealer-financing. Know that if you finance your car through a dealership, you'll most likely end up paying a higher interest rate on the loan. It might not be the ideal way to buy your car, but if you're having a hard time getting approved for a loan elsewhere, dealer financing is a fine option to consider.
Move On to Step 3: Choose (and Use) Your Used Car Wisely
Now that you have a very clear picture of where you stand financially, it's time to start figuring out what used car makes the most sense for your lifestyle and your budget. Most likely, you don't need a brand-spanking-new, fully-loaded SUV. If you're trying to get out financial troubles, then you need to focus on the bare minimum. For most of us, that means finding a decent used car that is safe and reliable but doesn't come with too many extras. Wait until you're in a better financial spot to start considering satellite radio and sunroofs. Do a little research to find out which model cars you're interested in and look online to see if those models have typically been reliable or if they have suffered from many recalls. Pay close attention to price and do not exceed your set budget, even though the temptation might be there. Just remember that if you buy this used car at a reasonable price that allows you to start paying down your debts, you'll really be able to splurge on your next car when you are debt-free.
When you have found a few models that seem like they would be a good match for you, it's time to visit the dealership. Be upfront with the sales team and tell them exactly how much you feel comfortable spending on a quality used car – a good sales team won't try to up-sell you or get you into more car than you can afford. Only work with dealerships that respect you, your financial situation and your time. No one wants to be jerked around for an afternoon by a person who just wants to make as much commission as possible, so don't let that happen to you. Be willing to walk away from any dealership or salesperson that makes you feel uncomfortable.
Once you have found a used car that fits your budget, has a clean CARFAX and has been inspected by a trusted mechanic, you're ready to sign on the dotted line. If you have opted for dealer financing, be sure you are very clear on the loan terms and that you are able to meet your financial obligation each month. Remember, this might not be the used car of your fantasies, but if you are responsible for making your payment on-time, each month, this used car might just be the tool you need in order to turn your credit nightmare into a credit daydream