Buy Here Pay Here Dealerships Are A Solution For Buyers With Poor Credit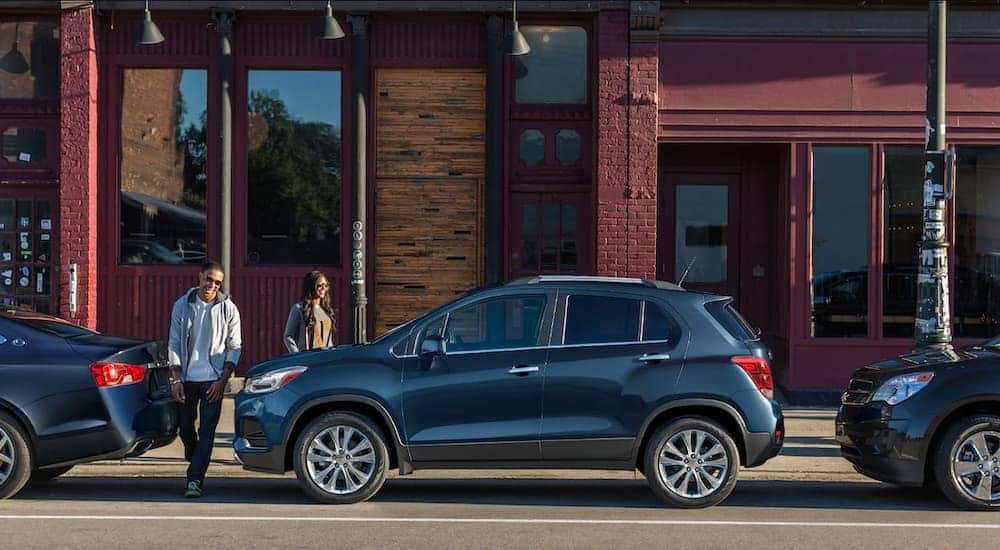 The world of car financing is often confusing and can be doubly so for consumers with poor credit. Factors such as loss of employment, medical expenses, and divorce can all contribute to a poor credit rating. For consumers with poor credit who are looking to purchase a vehicle, this can put them in a real bind. Fortunately, there is a solution where buyers can apply for auto loan financing through the use of Buy Here Pay Here. Indianapolis buyers looking for a new vehicle should visit McCluskey Automotive, as we can both assist you with the selection of a vehicle from our expansive inventory and help you finance it.
What Is Buy Here Pay Here Financing?
For car buyers with poor credit, going through the process of trying to get approved for a car loan with a traditional lender such as a bank or credit union can be a difficult process. Such lenders typically place high importance on the credit score of the applicant as part of their decision. To help such buyers, certain auto dealers, in addition to selling you the vehicle you are looking for, can also offer in-house financing. This can increase the chances for a buyer with poor credit to be approved for a loan.
These are known as Buy Here Pay Here (BHPH) dealerships. They remove the extra step of using third-party lenders and typically do not run a credit check during the loan approval process. In effect, this is one-stop shopping for the buyer. The dealer is also the finance company. This allows buyers in even the most adverse credit situations to finance a car, as long as they can prove they earn a regular income.
BHPH dealerships vs. traditional dealerships
The BHPH method has become increasingly popular, and some traditional dealerships now offer BHPH financing as an option. If you are a buyer with poor credit who is experiencing trouble getting a loan through a bank or credit union, a good place to start is in the used car section of a traditional franchised dealership.
Typically with a traditional dealer, the process first involves settling on the car you want and then working out the financing. The process is reversed when going the BHPH route. The buyer must first be approved, and then the dealer will determine how much they are willing to lend. The last step involves the dealer showing the buyer which vehicles are available.
One important factor to remember is to ask the dealer about the details of their policy for late payments. Be sure to find out if there is a grace period and if so, how long it is. You will want to ensure that the contract clearly spells what happens if you miss a payment. A huge benefit to the buyer for making their payments on time will be an increase in their overall credit score, which makes future lending opportunities easier.
A History of BHPH
The concept of BHPH began with the US savings and loan crisis in the 1970s. For many people, credit was difficult to obtain and unemployment rates were on the rise. This presented a problem for auto dealers as well as consumers. They needed to solve the problem between the rising price vehicles and income, and had to sell these vehicles to uneasy prospective buyers who were unable or unwilling to pay cash.
During this time, banks would often not loan money to the buyer. This resulted in the auto dealer creating what was known as a related finance company, or RFC. The RFC would allow for the approval of the loan on the vehicle they were also trying to sell. This was a boon for the dealer, as they could not profit on both the car that was sold and also the loan used to finance it.
In the early days, dealers required down payments which were often times more than the value of the car, but this has since decreased dramatically as BHPH accounts for a larger part of the car buying market.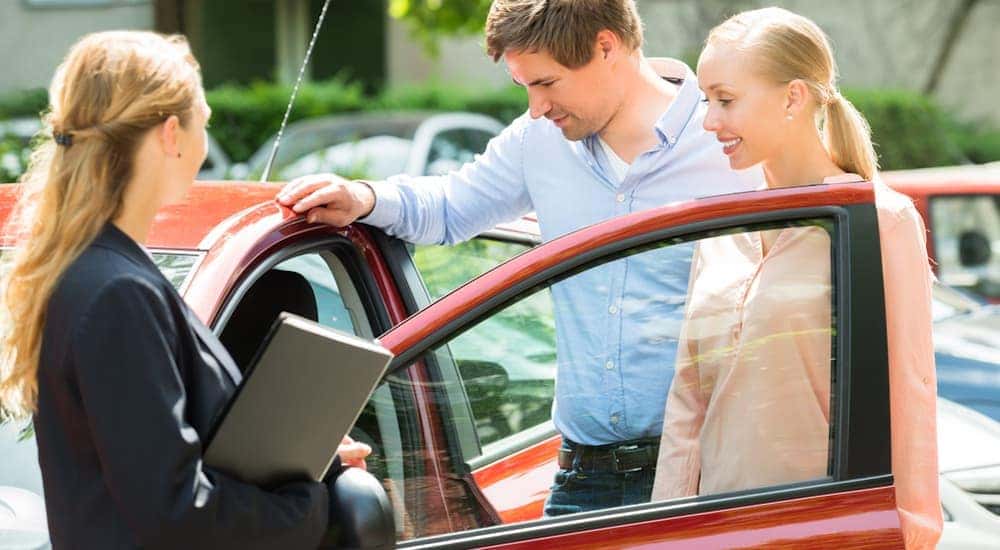 Choosing McCluskey for BHPH financing
Now that you have all this information on how BHPH works, it's time to find the right dealer. For prospective buyers in the Indianapolis area, McCluskey Auto's financing department will work with you to find a suitable payment plan, get you in the right vehicle from a large inventory, and back it up with trustworthy and expert service.
Speaking of vehicle selection, you can't go wrong with McCluskey. We offer a vast selection of hundreds of cars, SUVs, trucks and vans to suit your driving needs, budget and lifestyle. McCluskey's current inventory includes plenty of 2019 models priced under $10,000. Buyers can browse all of these vehicles online before making the trip from Indianapolis, and can also complete our online finance application to bring with you when you visit us. Our wide selection also includes vehicles from various manufacturers, both domestic and imported.
The car buying process can be complex and intimidating for many, involving many hours spent research financing details, searching for the vehicle you want, and ultimately negotiating on a final price. McCluskey aims to make the experience of purchasing and financing a vehicle easier. One way we do this is by offering more convenient business hours to make it easier for buyers who can't visit us during the day. The dealership is open Monday through Thursday from 9am to 9pm and Friday and Saturday from 9am to 6pm. McCluskey is conveniently located off Route 27 in Cincinnati, OH, less than two hours from Indianapolis.
In-house financing is just one part of what McCluskey Auto offers. Our trusted expert team of service technicians will also get your vehicle back on the road quickly should it experience any issues.
The McCluskey Automotive difference
We know that when buying a car, you will inevitably run into dealers out there who undertake less than honorable practices. You won't find that at McCluskey Automotive. We will work with you to find the best vehicle, price, and financing arrangement for you. We have great incentive to do this as a majority of our business comes from word of mouth advertising. Without happy and satisfied customers, we would not be able to help buyers from Indianapolis and beyond.
If you are new to the idea of BHPH financing, check out the testimonials section on our website, which will offer some reassurance from other buyers who have gone through the process. In addition to researching our inventory and downloading the financial application, customers can browse our latest specials, check their credit score, and use a payment calculator to run the numbers before you come in.
McCluskey Automotive is an experienced dealership with a long history who understands what it's like for consumers with poor credit to go through the car buying process. Located a short distance east from Indianapolis, our goal is to get you into the vehicle you want at a price you can afford.