Buy A Used Truck with Bad Credit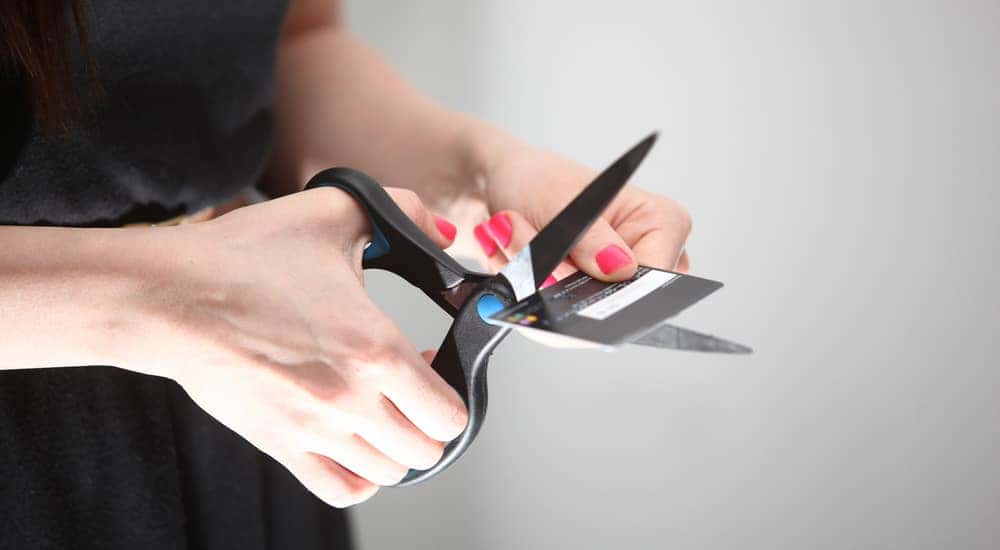 While trucks are some of the coolest vehicles on the market today, many buyers feel that they will never get to experience the joy of owning one because of their poor credit history. After all, trucks aren't exactly cheap, and many dealerships give customers with less than perfect credit history, a very difficult – if not impossible – time when they try to shop for their ideal vehicles. However, not all dealerships paint their customers with such large brushstrokes; in fact, many are more than happy to work with shoppers who may have poor or even no credit history. If you are interested in used trucks for sale, don't let your poor credit history hold you back. Instead, work with a dealership that understands that life happens and sometimes we all need a little a boost to get us back on track – and it will be easy to turn your credit history around when you are the proud owner of a new-to-you truck.
Know Where You Stand
The worst thing shoppers can do is go to a dealership without knowing their overall financial picture – and this includes knowing your credit history. Don't put your head in the sand and expect to get a great deal on your used car – it goes without saying, but your car dealership is certainly going to run your credit report and look at your finances before approving your for a loan, so go in armed with the knowledge of where you stand, and be upfront and honest about your credit history and your budget with your salesperson. After all, your salesperson knows both the inventory and any dealership specials, so they are a valuable resource to use in your quest to buy a used truck. Don't shy away from telling them the truth about your less-than-amazing credit history – you won't be the first, and you certainly won't be the last – client they work with that has struggled in that department.
If you are reading this and thinking to yourself "I have no idea what my credit score or history is, and I don't even know where to look for it," don't worry – we are ready to point you in the right direction. It is easy to obtain your credit report – simply go online to any (or all) of the three major credit bureaus: Equifax, Transunion or Experian, and request your annual free credit report. Review your report carefully for any mistakes and be sure to file a dispute should you see anything that seems out of the ordinary or incorrect. You can find your credit score by using a free online tool such as Credit Karma, or you may even want to check and see if you have any credit cards that offer your credit score right in their online portal- these days, many do.
Likewise, if you are thinking to yourself, "budget, what budget," take that as a sign that it is time to sit down and figure out how much money you actually have to spend each month on your new-to-you truck. You don't want to overbuy and have to deal with the stress of having a monthly financial obligation that leaves you in the red every thirty days, so be sure to buy within your budget – after all, you want to enjoy your new truck, not worry about your new truck tanking your bank account.
Know Your Financing Options
Of course, it would be amazing and ideal to walk into a dealership and throw down a stack of cash in exchange for your used truck. However, if you have lousy credit, chances are you don't have wads of thousands just laying around, so you'll want to familiarize yourself with some potential financing options. Ask to speak to the finance team at your local dealership – they will be able to give you the best advice on which loans will work for you, and they will also be able to offer you guidance on dealer specials, unique dealer financing options. In fact, they may even be able to give you some insight into any upcoming sales or specials that are on the horizon. Just remember that is best to be upfront about your financial situation – after all, no one can help you if they don't know what your constraints and limitations are.
You may also want to speak to your local bank or credit union, as they can also offer vehicles financing options. Finally, if you are truly struggling to secure a loan from your bank, credit union or car dealership, you may want to look into Buy Here, Pay Here financing, which is a type of financing that allows you to buy and make payments directly to the dealer. However, be aware that Buy Here, Pay Here financing can be used by unscrupulous dealerships who may charge extortionate interest rates. If you decide to go the Buy Here, Pay Here route, be sure to do extensive research on what the terms entail and most importantly, be sure that you are working with a reputable dealer.
No matter which type of financing option you pursue, be sure that you understand and are comfortable with the loan structure and terms. Most importantly, you want to be absolutely confident in your ability to make each payment on time each month without having to forgo paying your other bills.
Know How to Fix Your Credit History
Once you are the proud new owner of a used truck, you'll find yourself in an incredible position to turn your finances and your credit history around quickly. The first and absolutely the most important thing to do is to be absolutely militant about paying your loan back on time. Every single month, you need to be able to make the complete payment to the lender, which in turn will get reported to the three credit bureaus. Soon, you'll see marked improvement in your credit score as lenders see you meeting your financial obligations… which makes you much more credit-worthy and much more attractive to lenders – which means the next time you decide to buy a used truck, you won't have to jump through the same hoops to get your financing options in place.
Make Your Truck Work for Your Wallet
Finally, don't be afraid to use your new-to-you truck to make a little extra cash on the side! There are plenty of jobs to be done – especially if you have access to a truck. Be creative and use your wheels to make your wallet a little thicker! Put that extra cash right towards repaying your bills, and you'll be absolutely amazed at how fast your credit history turns from scary to spectacular.
Visit your local dealership today to see how buying a used truck with lousy credit isn't just possible, it's also proactive!