Beat Your Bad Credit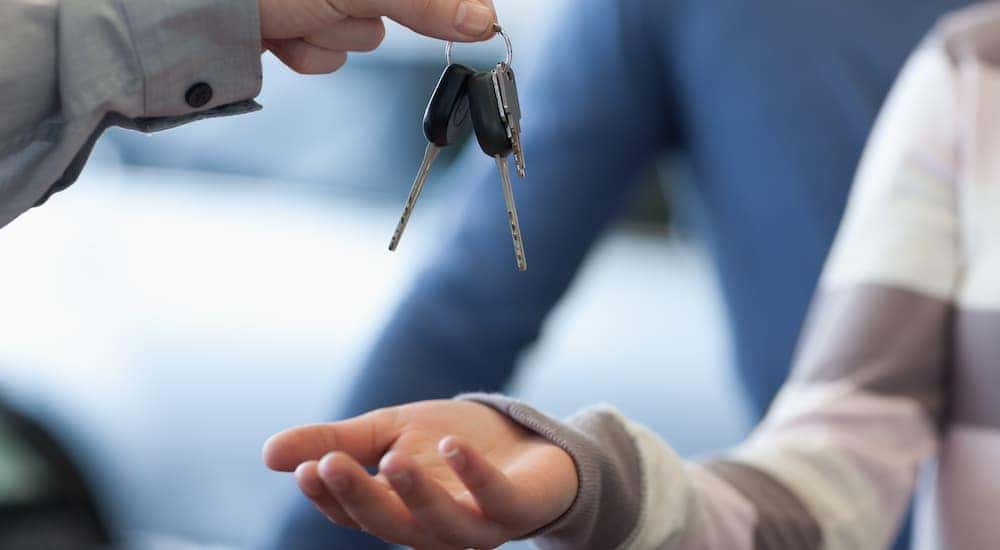 Dealing with bad credit can be frustrating; it feels like every door is shut to you, and just figuring out how to get started can be overwhelming. Fortunately, however, bad credit really isn't the end of the world; with the right effort, fixing your credit isn't as hard as it might seem. For starters, there are used car dealers that can actually help you with rebuilding your credit, but choosing the right one is important. It's easy to simply think of a car dealership as a place to buy a car, but the right dealership will help you get the perfect vehicle, assist with figuring out financing, and help you beat your bad credit.
Here at McCluskey Automotive, we pride ourselves on working with our customers in a wide range of capacities, beyond simply showing off our vehicles. Great customer service comes from understanding your needs, not only regarding horsepower and passenger space but also in terms of how your vehicle will fit into your life. If you're dealing with bad credit, we want to help you get back on the road to making sure your credit is as good as possible. A great used car isn't just a vehicle that you can enjoy for many years; it is also an opportunity to make it easier to buy your future cars.
Brush Up on Your Credit History
The old saying that "knowledge is power" is true in a lot of aspects of life, and it's certainly true when it comes to your credit history and finances. This is a tough thing to get a handle on sometimes, however, because when you have bad credit or you're in a hard spot financially, facing it can be very stressful. We understand that, but tackling bad credit head-on is the best way to fix it.
We suggest a "rip off the bandage quickly" sort of approach here and just face what your credit history and score looks like. You can get a free annual credit report from the major credit bureaus, as well as use a free credit-score tracking program – a lot of these are provided with credit cards, so you might already have access to one. You need to know what your credit score looks like so you know exactly how much of a hill you have to climb. Just remember: no matter how bad it might be, there are always solutions, and a good used car dealer can help more than you might expect.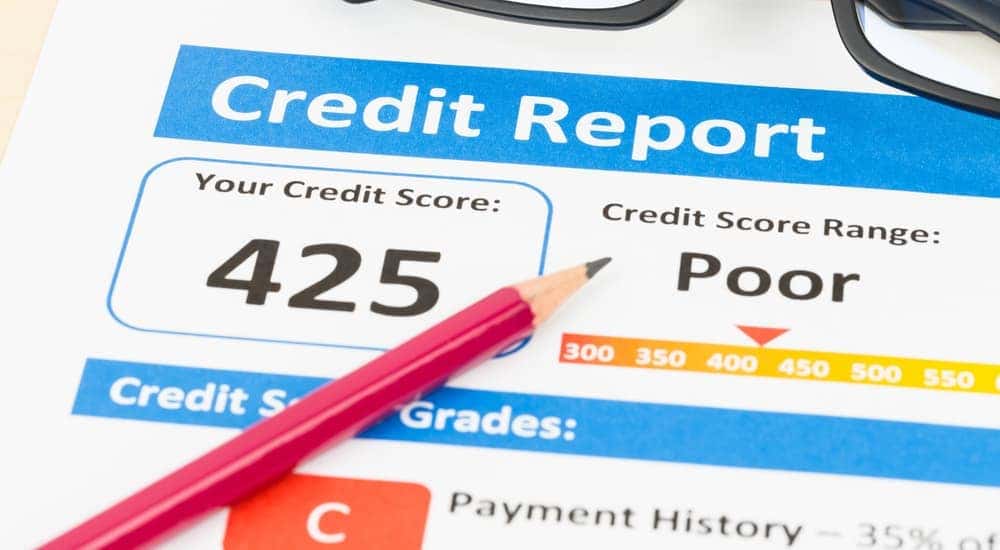 Break Down Your Budget
Next up, you need to really understand what your budget looks like before you start shopping for a car, so you can be realistic about what you can afford. The last thing you want to do if you have bad credit or you're in a challenging financing situation is to get a vehicle that you can't really afford – or even one you can barely afford. That's a good way to make the situation much worse and find yourself with a lower credit score if you can't make payments.
There are a number of ways to break down your budget, but it really comes down to identifying how much money you bring in each month and how much you spend. You can find a number of tools and apps to help you with this, and spreadsheets are also a great way to organize and understand what your budget looks like. At the end of the day, what you want to figure out is exactly how much you should be spending on a vehicle. This will give you a good idea of how much of a down payment you should try to set money aside for and how much you can afford for a monthly payment on a loan.
The general rule that a lot of people recommend is that your car payment each month should be no more than 10% of your monthly income (before taxes). However, keep other factors in mind, such as gas, insurance, and other vehicle expenses. In general, your monthly car expenses should only be about 15-20% of your monthly income. So if you make $2,000 each month, before taxes, your car payments should only be about $200. With insurance and other factors, you should only spend about $300-$400 a month total on your vehicle.
Work With Your Used Car Dealer
Once you know your budget and what your credit situation looks like, then it's a lot easier to effectively shop for your vehicle. When you go to a used car dealer with this information, we can more easily help you and understand just what kind of vehicle is right for you. Our salespeople are knowledgeable and well-trained to assist with everything you require, but in order for us to do that, you have to let us know what you need.
It's very important that you are open and honest with a salesperson when trying to find the right vehicle, especially in regards to budget. We know that if you've heard horror stories about pushy and dishonest salespeople, then you might feel defensive or like a salesperson is the enemy. Here at McCluskey Automotive, however, we see ourselves as being on your team. We win when you succeed in finding the right vehicle that you're happy with and that fits into your budget. So the better we understand your credit picture and budget from the very beginning, the easier it will be to find you the right used car.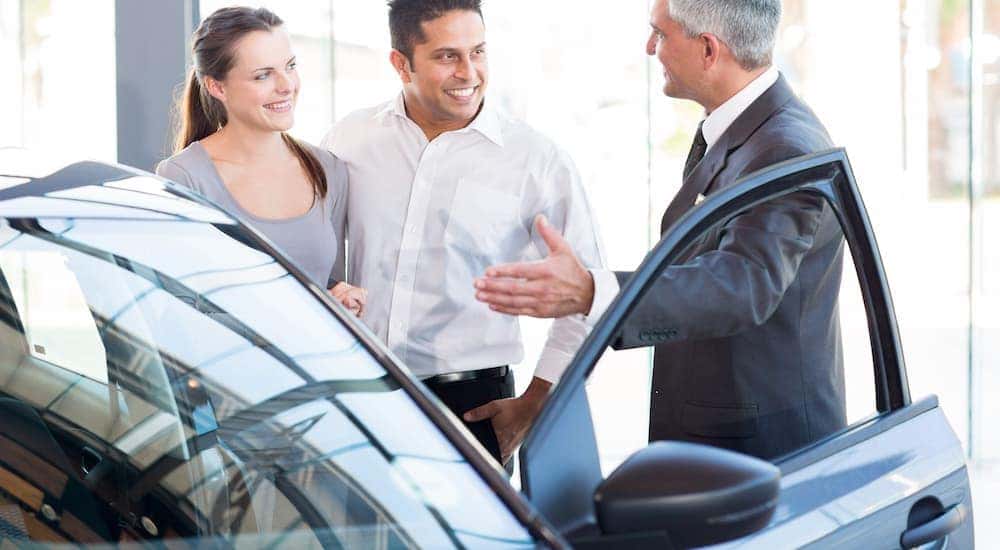 Tips for Finding the Right Used Car
There are a number of simple things you can do to help you with finding the right used car:
Work with a reputable used car dealer. While you might find the lowest price by buying from a private seller, you have no real peace of mind there and limited financing options.
Stick to your budget. It can be tempting to go with something flashy or more powerful, but no feature is worth losing sleep over because you can't pay your bills.
Always choose the highest quality vehicle. While you need to stick to your budget, do everything you can to find a car that's fairly recent and has low mileage on it.
Check for a vehicle history report. These reports will provide you with valuable information about what the car has been through, so you have greater peace of mind.
Don't be afraid to inspect it yourself. Take a good look at any vehicle you're considering buying. This includes the interior, the exterior, the tires, the engine, etc. Get down on the ground and look at the underside and really pay attention to every detail.
Finding the ideal used car doesn't have to be difficult, as long as you take the right precautions and you choose carefully. Any vehicle, no matter how affordable it might be, is a big investment, so you should do some research and know what sort of car is right for you.
McCluskey Automotive Will Help You Rebuild Your Credit
The right used car dealer is here not only to sell you something but to make sure your car-buying experience is simple and rewarding. At McCluskey Automotive, we're dedicated to seeing you drive away completely happy in a vehicle that will treat you well and that fits into your budget. Whether you know exactly what you need or you still have a lot of questions about features and financing, we're here to help. Call or come visit us at McCluskey Automotive today, and we'll help you get your credit back on the road.