A Used Car is New to You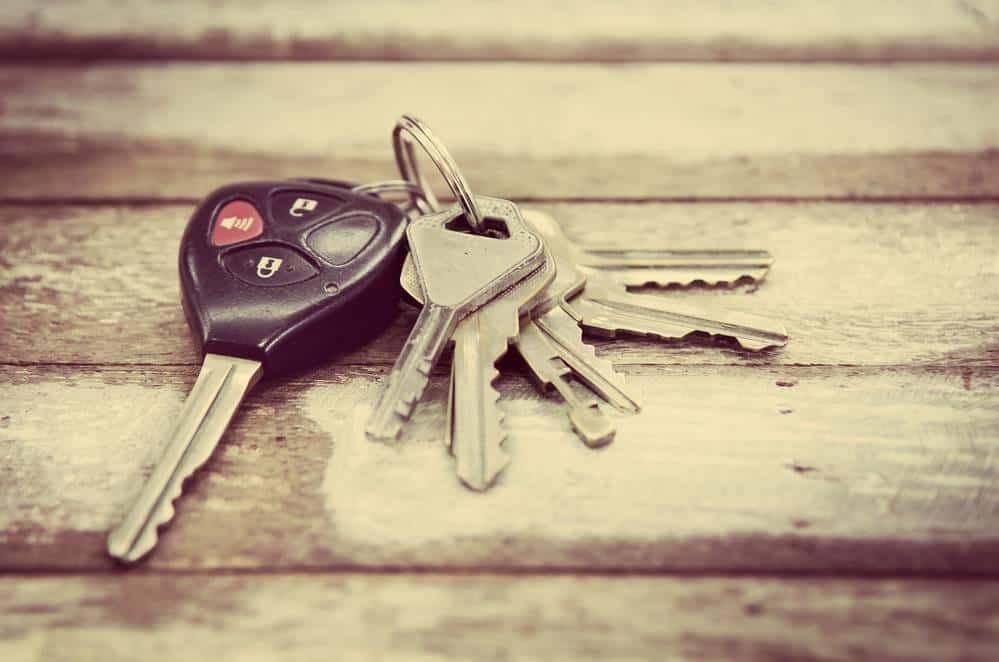 When looking for a new car, consider the many used cars for sale in Cincinnati, Ohio. Doing so could be an excellent option, especially if a few credit mistakes are holding you back from buying new. At McCluskey, we are more than happy to cater to those of you that are in need of a newer vehicle but may not have the best of credit, enough money for a large down payment, or the best of trades. If this sounds like you or somebody you know who is in need of a new mode of transportation, McCluskey can help. We are located in two convenient locations around the Cincinnati Ohio area to better serve you, the valued consumer.
Being turned down by a dealer because of a less than perfect credit score is both embarrassing and frustrating. We understand that things happen, and life isn't always straight forward. The McCluskey team wants to help you get back on the right track, and give anybody the chance to purchase a quality used car. Hey, even if it's used, it's new to you right?
McCluskey is the Dealership Destination
At McCluskey, we would be extremely thrilled have you come on down to our dealership and take a look around. Speaking to one of our used car sales specialists should be an exciting and thrilling experience. Don't fear the dreadful rejection that most folks with not so perfect credit experience. We have been in business in the tri-state area for some time now and pride ourselves on being unlike any other car dealership. We have many different used vehicles that range from low mileage to newer model years that are affordably priced for you.
At McCluskey, we aim to be the used car dealership that gives the joy back to the consumer in the car purchasing process. We believe that everybody deserves a car that makes them feel safe, confident and secure while driving. A car like that should never cost an exuberant amount of money. We are so confident in our diverse inventory of state and safety inspected makes and models, that we offer a $500 best price around guarantee, which should make you feel good about the deal that you will be receiving.
McCluskey does what other used car dealerships are usually reluctant to do. We offer a lifetime powertrain warranty guarantee. We also have a nationwide vehicle search service to ensure that we can find the exact vehicle you are pursuing. Our customers agree that we are much more than an average used car lot and we are proud to be the most resourceful used car dealer in the Ohio area.
Open 6 days a week, Mon-Thu from 9 am to 9 pm, and Fri and Sat 9am-6pm, we can find almost any vehicle out there and make you an unbeatable offer. If you need a new to you car in the Ohio tri-state area, make McCluskey your first stop. We promise we will do our very best to make it your last. Find a time to stop by or call for an appointment and let us exceed your transportation needs.
Every Budget is Covered
We are happy to announce that our used car selection is second to none. All of our inventory is stocked with more than 500 vehicles any day of the week to ensure that any consumer, no matter their financial situation, has options. We have makes and models from almost every car manufacturer on the planet. Chances are good that your ideal car, truck, SUV or van is already here. Some of our vehicles are priced well under $10,000, and you can also find plenty that are Certified Pre-Owned with extended manufacturer warranties.
Special Service
McCluskey extends excellent deals on pre-owned vehicles of all shapes and sizes. Whether you are in need of a newer model sedan to get back and forth to work, or a safe and secure SUV for making winter traveling conditions bearable, McCluskey has the right vehicle at the right price for you. We have the best selection of cars, trucks, vans and SUVs in the area. If we do not have the vehicle that you are in search of specifically, our premier nationwide vehicle locator service has access to over 100,000 vehicles of all makes and models from around the entire country. We can have any vehicle delivered to us within 48 hours just for you. Fill out our web form to let us assist you in getting the exact make, model, and color with the options that you want in your vehicle.
Best Financing Options Around
We have a great system of financing options at our disposal to help you enjoy a safe, reliable, and trustworthy vehicle that will put a smile on your face. Seeing you smile makes us happy! You can apply for financing online, over the phone or in person. Visiting our website allows you to shop our huge inventory of all makes and models according to your budget.
We even have a payment calculator available so that you are completely comfortable financing your next new-to-you vehicle. We have a dedicated financing department with an expert team on hand to get you into that new to you car truck or SUV, without any hiccups.
New to You
We firmly believe that everybody deserves a car, truck or SUV that they are happy with and proud to own. Many people have made financial mistakes in their lives or simply had a run of bad luck. At McCluskey, we are not here to judge you. Rather, we want to help you find the vehicle that makes you happy, and have the team and resources to do just that. Consistent, timely payments on your new to you car can help repair that not so savory credit score that got you here in the first place