A Used Car is New to You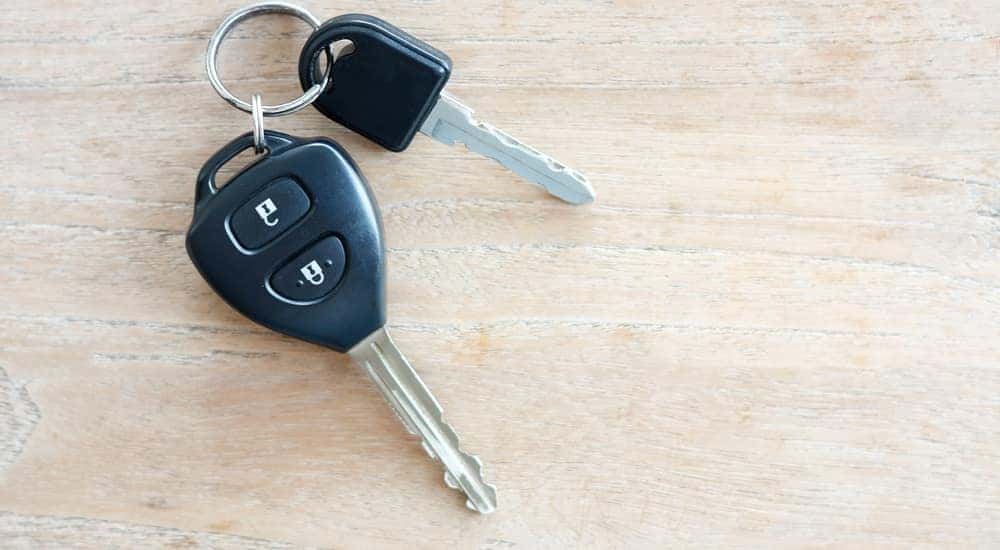 Can you guess how many used vehicles are sold in the United States each year? Statista reports that 39.3 million models were sold in 2020, a significant contrast to the 14 million new trucks, cars, and SUVs sold at dealerships nationwide. So what does this mean for your search for used cars for sale in the area? You've got plenty of options, especially when shopping with McCluskey Automotive.
While you might be surprised to discover that used vehicle sales surpass new model sales, it makes sense when you consider the many benefits of buying a used vehicle. Those benefits start right here at McCluskey Automotive, where our nationwide search tool puts 100,000 used cars, trucks, and SUVs at your fingertips 24 hours a day, seven days a week. But why else should you shop off the used lot? That's an easy question to answer, and it starts right now!
#1 The Dreaded "D" Word: Depreciation
How much are you willing to pay for that new car smell? When you shop for a new vehicle, you're essentially paying for its newness, a subjective factor that prices the vehicle beyond its actual value. The lure of the latest technology, conveniences, and powertrains make it easy for many to pay the sky-high sticker price on a new vehicle. However, is the vehicle actually worth it?
Every new vehicle starts depreciating or losing its value when it leaves the lot, which means you've already lost money before you get home. In addition, your new car, truck, or SUV is worth only 50% of what you initially paid by its fifth year on the road. So, the SUV that you purchased for $30,000 is only worth $15,000, which is likely far less than what you owe on the loan. Buying a used vehicle means avoiding this rapid loss in value. Since you're not buying the vehicle new, the first owner takes the hit in depreciation. By the time you purchase the vehicle, you're paying closer to its actual value.
#2 Better Bang for Your Buck
One of the most incredible benefits of buying a used vehicle is discovering how far your money will go. For example, let's say you have your eye on a 2022 Ford Explorer, which starts at $33,745. Your budget of $40,000 gives you a choice between the entry-level Explorer and the Explorer XLT, which starts at $37,245. However, you love everything the Explorer Limited offers, but it's beyond your budget at $45,995.
The Explorer's last major update came in 2020, which means you'll find many of the same features on the 2020, 2021, and 2022 models. What does this mean for you? On the used lot, you can easily find a 2020 Explorer Limited that's within your budget. Since it's a used model, you're paying closer to its actual value and reaping the benefits of luxuries like the Bang & Olufsen sound system, leather seating, a heated and power-adjustable steering wheel, and a power-folding third row. You might even find the Limited with the hybrid powertrain, which puts more money in your wallet by saving you on fuel.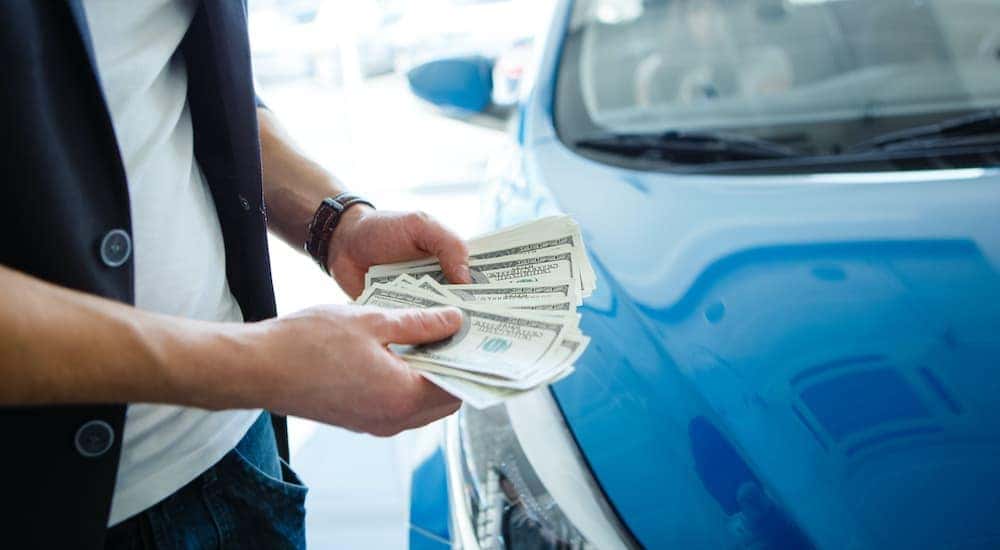 #3 Variety: The Spice of Life
With nearly 40 million used cars sold in the United States in 2020, it's safe to say that you have plenty of options to choose from when shopping for a used vehicle. This variety is even more apparent when you use our nationwide search tool that gives you access to over 100,000 models across the country. So whether you find the used car of your dreams at a neighboring dealership in Ohio or on the coast of California, we promise to hand you the keys in 48 hours.
#4 Lower Insurance Rates
Did you know that your insurance rate is based on multiple factors? Insurance companies look at your age, driving history, location, credit score, and vehicle. For example, young drivers and senior drivers typically pay higher insurance rates because, statistically speaking, they are involved in more accidents. Newer cars also come with higher insurance rates because they're more expensive to replace. However, older vehicles are cheaper to replace, which means a lower insurance rate.
Once you find a model you're interested in, we recommend reaching out to your insurance company for a quote. Although the quote isn't set in stone, you'll have a better idea of what you can expect to pay. It can also help you decide whether or not the model is within your budget.
#5 Peace of Mind
Shopping for a used vehicle once came with significant risk. You didn't know anything about the model other than what you could see with your own eyes. Its maintenance history, accident involvement, and owner history were all unknown, leaving you in the dark about its reliability and operability.
Today, that risk is far less, thanks to tools like CARFAX that provide vehicle history reports to potential buyers. While most automakers will provide the CARFAX or vehicle history report, you can always check the report for yourself. It's as easy as getting the VIN off the model that interests you. You can find the VIN on the bottom of the windshield on the driver's side or a sticker inside the driver's door. By entering the VIN in CARFAX, the tool verifies the model's mileage, ownership history, maintenance history, accident involvement, and title issues like flood, fire, or salvage designations.
#6 Lifetime Peace of Mind
Every customer deserves to have confidence in their purchase, which is why we go the extra mile to help you find the perfect used vehicle for your driving and budget needs. However, our efforts don't end there. We also want you to have peace of mind long after driving off our lot. So, how do we prove that we've always got your back?
McCluskey Automotive offers something that no other dealership in Cincinnati offers–a free lifetime mechanical warranty. When you purchase a vehicle from us, you're covered for a lifetime–unlimited miles and unlimited years for no additional cost as long as you own the vehicle. This coverage keeps more of your hard-earned money in your wallet by covering vital components like the engine and transmission. All we ask is that you complete the required oil changes at McCluskey Chevrolet's service department or another ASE-certified location.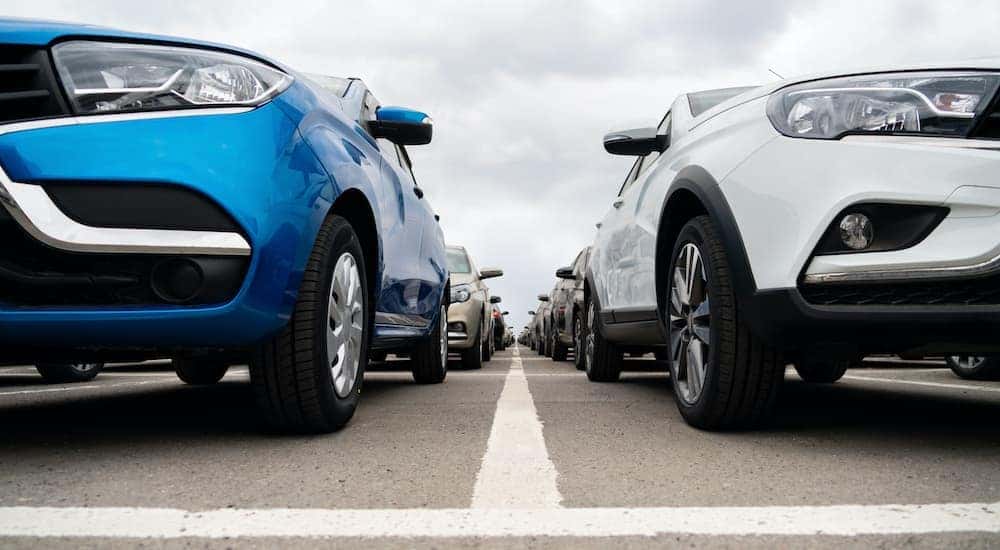 Are You Convinced?
Are you ready to see how far your money will go on our used lot? We've given you six great reasons to shop for a used vehicle, but we've saved the best reason for last. So, what is it? It's shopping with McCluskey Automotive.
When you shop with the McCluskey team, you're not only getting a free lifetime mechanical warranty or access to over 100,000 models; you're investing in a team that has your best interests at heart. As veterans in the business, our success doesn't come from merely selling vehicles; it comes from building meaningful relationships with our customers. Those relationships last a lifetime and are why thousands of customers continue to rely on us for all their automotive needs. We hope you're one of them, and, if not yet, you will be soon because we can't wait to meet you and show you all the benefits that come from shopping our used inventory.