Used Cars for Sale
Looking for used cars for sale? You'll find no better place than McCluskey Automotive. If there's one thing we'd have to call ourselves an expert at in the automotive industry — and there's a lot to choose from — we'd have to say it's used cars. Why? Because, we are firm believers that buying used is an outstanding option for those looking for the most affordable route to car ownership.
On top of that, we also aren't afraid to tell you the proper way to buy a used car, since we truly care about our customers' experience and happiness. Which is also why you'll find nothing but quality used cars at McCluskey Automotive. Of course, if you're still worried about quality, you could always buy a certified pre-owned vehicle from us. Our selection of Chevrolet certified pre-owned vehicles honor GM's strict requirements when it comes to passing the CPO program. That means they're all under the proper amount of mileage, within the proper model year range, and have been thoroughly inspected.
Interested? Figured you'd be. Read on to learn all about used cars, and how McCluskey Automotive can provide you with the best used car buying experience in Ohio.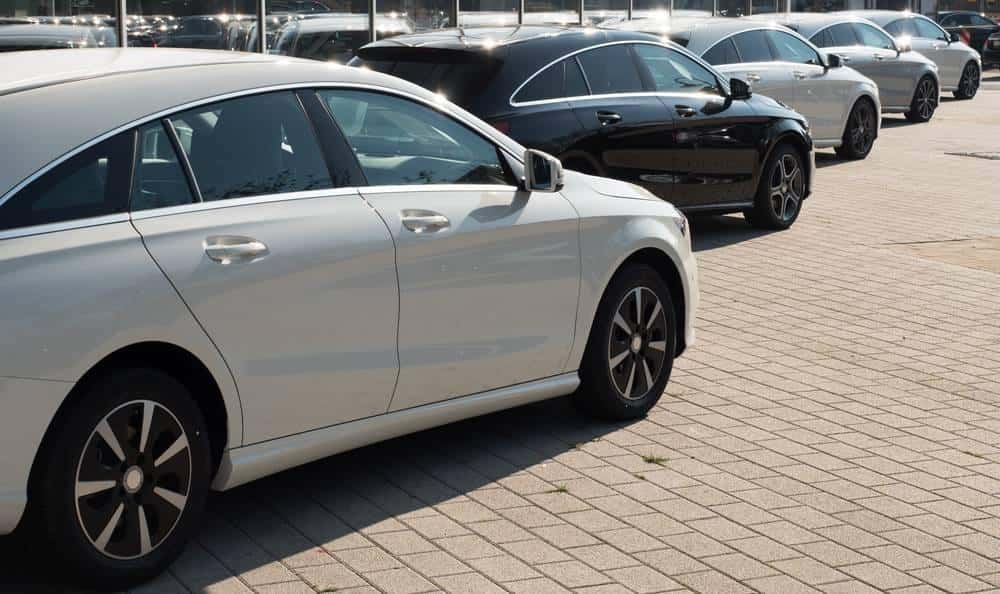 Buying Used is Better Than Buying New
Thinking about buying new? Think again because buying used is vastly superior. How? In many ways, but let's start by looking at the reality of new car buying, beginning with depreciation.
The Harsh Reality of Buying New
Depreciation is what happens to a vehicle after you buy it. Yes, it even happens to used cars; but those who shop new are hit harder. As soon as you leave the dealership lot, an average new vehicle will lose a third of its value. Unfortunately, that's the reality of the situation. Theoretically, this means if you went to sell it back the next day, you wouldn't get the full amount back because it's worth less. It wouldn't be so bad if it stopped there, but it doesn't. It keeps happening year after year, until the vehicle's value is worth zero on paper. The end result is you, ultimately, paid more to get less when it comes time to sell.
To further compound new car buying woes, new car prices have been rising on average. With the price of your average new car on a steady incline, that means car loans have become costlier. Inevitably, an increase in car loan amounts means most people need longer to pay them off, which means you're paying more when it comes to interest. Combine that with the fact consumers aren't putting down 20% like they're supposed to, and you have an expensive and drawn-out car buying proposition.
Buying Used Avoids All of That
While the new car market is looking grim, the used car market is thriving. With plenty of used cars coming off three and four-year leases, you have so many options to choose from. That's why McCluskey Automotive has a nationwide search, which gives you access to thousands of used vehicles across the nation.
More importantly, buying used allows you to avoid the two main issues listed above. Since buying a used car allows you to avoid the brunt of depreciation, it means you lose less value over your ownership of the car. Furthermore, you're also able to get a shorter and smaller loan for a used car. If it's cheap enough, you might even be able to buy it in one shot and skip financing completely.
McCluskey Automotive Shows You the Proper Way to Buy Used
But, what about quality? Surely, new cars must be better in quality than used cars, right? While that statement is partially true, it's also important to remember that it all depends on the used car you buy. Therefore, it's important to go about buying used cars the right way.
The first thing you should do is visit a dealership website and look for reviews. Take McCluskey Automotive, for example. We proudly display our reviews on our website, and they're primarily positive. Like any dealership, there's going to be a few reviews that are negative. But, it's important to weed out the ones where people are holding a grudge or blaming the dealership for something where we have no control. Make sure to check out third-party dealer review websites as well.
Secondly, check out the online inventory and make sure to look at the history of the vehicle you're interested in. Or, visit the dealership and ask for a vehicle history report. If you ask at McCluskey Automotive, we have no issue providing a vehicle history report for every used car we sell. Simply because we stock nothing but quality used cars.
Third, you'll want to thoroughly inspect the used car with the salesman, and ask any questions you might have. Make sure the salesman — like the ones at McCluskey Automotive — are able to answer your questions swiftly and thoroughly.
Finally, it's time to take that used car for a test drive. That way, you can ensure what you're buying is quality.
Certified Pre-Owned is a Great Option, Too
Why is certified pre-owned a great option? Not only is there a guarantee of a used car's quality but there's an increase in peace of mind as well.
At McCluskey Automotive, we deal with certified pre-owned Chevrolet models. These models follow GM's recently improved CPO program, where the vehicle needs to be within 5-model years new, have a maximum of 75,000 vehicle miles, and pass GM's rigorous 172-point vehicle inspection and reconditioning process. As well as have a clean title and come with a vehicle history report.
If a used car meets these requirements, then they qualify for the CPO benefits, which total to $2,800 of built-in-value. Thanks to things like a 6-year/100,000-mile limited powertrain warranty, exclusive CPO schedule maintenance program, 12-month/12,000-mile bumper to bumper limited warranty, 24/7 roadside assistance/courtesy transportation, vehicle exchange program, and a 3-month trail of OnStar Guidance Plan/3-month SiriusXM trial subscription.
Quality Used Cars at McCluskey Automotive
Or, you could just shop at McCluskey Automotive: where all of our used inventory represents quality vehicles at great low prices.
How can you be sure? Because when we first opened our doors, we set out to be a better kind of used car dealer. The kind of used car dealership that would restore the faith in the used car buying business. To this day, we still feel that's our mission, and we wouldn't jeopardize that in any way. Of course, don't take our word for it: that would defeat the entire purpose of us telling you how to properly shop for a used car. We have nothing to hide, so make sure you stop by and take a look at our used car lot. Or, consider the certified pre-owned inventory we have available.
It's quite simple: if you want a better used car-buying experience, shop with McCluskey Automotive. With knowledgeable and friendly staff, a vast inventory of high-quality used cars at great low prices, nationwide vehicle search to find you the vehicle of your dreams, and with years of experience selling cars to the Cincinnati, OH area, we're committed to showing you that buying used cars can be fun and stress-free.