A Few Things You May Not Know About Buy Here, Pay Here (BHPH) Dealership Options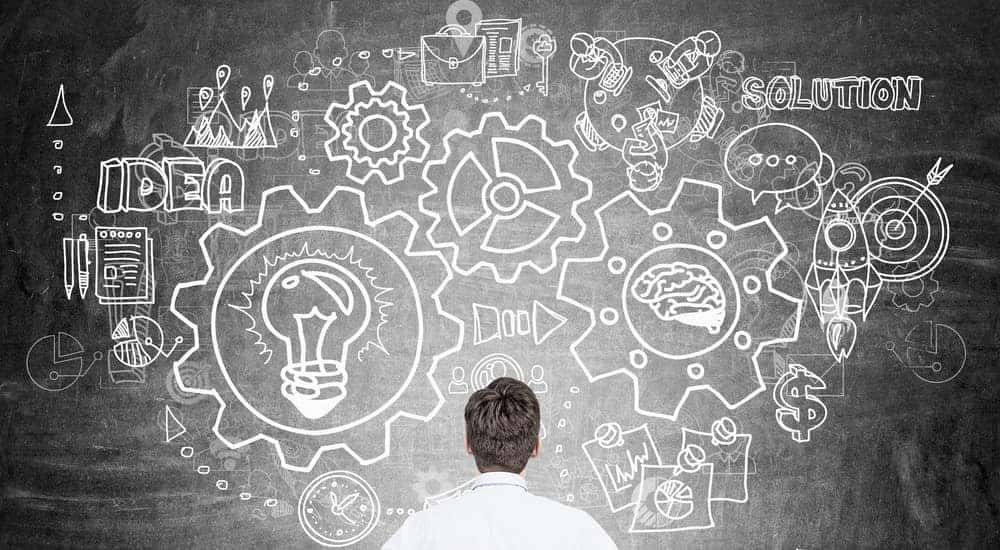 Buy here, pay here (BHPH) is an option that is available through some car dealerships that offer financing options to those with less than perfect credit. The BHPH option provides in-house financing or financing that goes through the dealership rather than a typical financing institution. Because the financing is in-house, buyers who have had difficulty receiving a car loan in the past or via more traditional avenues of financing are able to get approved for a loan with a small down payment and an agreement that the loan will be repaid with low payments from their paychecks. Specific payment schedules depend on which buy here, pay here Indianapolis dealer you are working with.
The Advantages of Using a Buy Here, Pay Here (BHPH) Finance Option
If you have looked into buy here, pay here dealership in-house financing as an option for purchasing a vehicle, you may have noticed a few obvious advantages to using the BHPH finance option. However, there are several other advantages to BHPH financing that are more under the radar. Here's a look at some of the lesser-known benefits of shopping and buying through a buy here, pay here dealership.
Guaranteed Vehicle Purchase. While people with bad credit shopping at a car dealership who only offers traditional financing will have to struggle and stress over the possibility that they may not be able to purchase a vehicle when they need one, BHPH offers the peace of mind to customers with the knowledge that no matter how bad their credit is, they will always be able to get a car if they use the buy here, pay here option at their dealership. The dealership is taking a risk that most traditional financiers are not willing to and by doing so, they are able to guarantee you a vehicle even if you have a poor credit rating.
One-Stop Shopping Convenience. At a buy here, pay here dealership in Indianapolis, you can literally do everything involved in buying a new or used car in one place. You can find out your credit score, get an in-house loan, choose the price range of a vehicle that fits your budget, and post-purchase, make your payments directly to the dealership with no other offices to go through. With no bank as a middle-man, the only person you have to deal with is your BHPH dealership.
Strict Pay Back Agreements. As we mentioned earlier, buy here, pay here dealerships are taking a risk by offering car financing to customers with less than perfect credit. Because of this, they have strict guidelines in place when it comes to paying back the loan. Most BHPH dealerships will try to balance this risk by having customers pay back the loan on a bi-weekly schedule in cash. By asking for payments in cash, they reduce the risk of bounced checks or money-orders not coming through. This stricter payment schedule actually benefits you, the customer, as well as the dealership.
This type of repayment schedule protects you and the dealership from losing out. Buy here, pay here dealerships can more easily keep track of loan repayments that are getting off track and because of this, you are less likely to miss a payment. If you have had trouble making payments on time in the past, this may have led to your bad credit. By using a more regimented repayment system with a buy here, pay here dealership you will be creating better repayment habits that will improve your credit situation in the future.
Opportunity for Financial Responsibility and Growth. This strict repayment schedule helps prevent a loan from defaulting or from missing payments and helps to foster financial responsibility. If you are paying a car loan twice a month, the payments are really present in your financial habits and can lead to more responsibility with other payments in the future. Some customers who have had trouble with a traditional loan in the past find this stricter payment schedule extremely helpful in changing their bill pay habits for the better.
Even for those who do not have a problem missing or skipping payments buy here, pay here financing allows customers to improve their credit score. At a point in the future, customers who successfully repay their BHPH loan will have improved their credit score enough to refinance for a lower interest rate and be able to pay off the loan quicker. At this point, they can get a newer car at a better price.
Choosing a Buy Here, Pay Here Dealership in Indianapolis
Searching for a new vehicle when you have bad credit can be stressful as many dealerships will not be able to secure traditional financing for your vehicle purchase if you have bad credit and an outright cash purchase may be beyond your financial means. If you are in the market for a new or used vehicle and you have bad credit, a buy here, pay here dealership may be the answer for you.
Not only will a BHPH loan help get you in a much high-quality vehicle when the need arises, but it will also allow you to create better bill pay habits while improving your future credit score by making regularly scheduled payments to your dealership. As you make payments and your dealership reports the on-time history to a credit bureau, you will be repairing your credit and opening up future opportunities to purchase more desirable vehicles at lesser interest rates and be able to pay the loan off faster.
At McCluskey Auto nearby Indianapolis, you will find customer service experts that can not only answer all of your vehicle specific questions but will go above and beyond to help get you into a vehicle that you need. Buy here, pay here offers in-house financing options that can help get those with bad or less than perfect credit into a car today!