9 Important Things to Do Before You Buy a Used Truck for Sale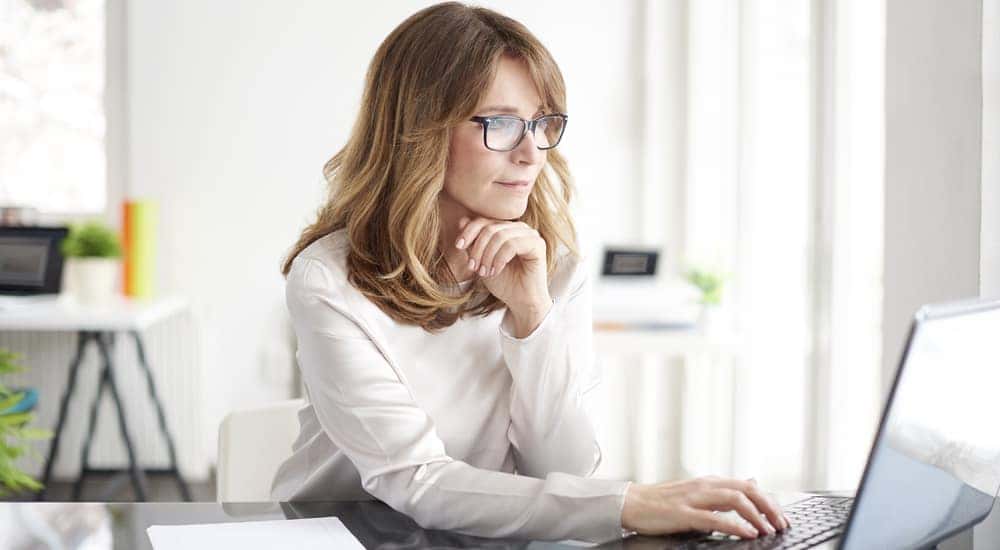 You've decided to buy a used truck. What do you do next? There are many things to consider before you even start shopping for used trucks for sale from your local dealership, like McCluskey Auto. Read on to find out the best nine steps that you can take to find the right used truck to meet your needs, lifestyle, and budget.
Set a Strict Budget
One of the most important thing you'll do when you are looking for used trucks for sale happens even before you start to look at the vehicles available to you, and that is setting a budget. When you set your budget for your used truck purchase, you'll want to look beyond simply the sticker price and consider additional costs, such as insurance, maintenance, and your particular truck's fuel efficiency.
List Your Needs
Before you start to shop for used trucks for sale, it would be a good idea to think about why you are buying a used truck. Do you need it for work? Will it be your primary or secondary vehicle? Do you need to have certain tow, haul, and cargo requirements met? Be sure to make a comprehensive list of all of the things you can think of that relate to how you will use your vehicle before you start to shop.
Online Search
Of course one of the best ways to start your used truck journey is to search online. From the comfort of your home, you can begin your search for used trucks for sale. Browse different dealerships' inventory, check out what models and makes appeal to you and match up with your "must-have" list as well as your budget. Don't forget to see if any dealerships are offering sales or incentives on a vehicle you may be interested in purchasing.
Find a Dealership
Speaking of dealership incentives, you'll want to do some research before you choose a dealership to buy from. Start your research by asking around. Word of mouth is still one of the most popular, and dependable, forms of advertisement. Ask friends, family, and other local businesses what the word on the street is about a specific dealership. And don't forget about online searches. There are many sites that will offer up reviews of dealerships. Finally, give them a try. Call them for a chat about a few questions or drop by the dealership in person. Is the sales team warm, friendly, and helpful? Or are they too busy to be bothered with questions? Seeing for yourself can be a powerful tool in choosing a dealership, like McCluskey Auto, that values their customers and will take good care of you.
Stay away from dealerships who seem to lack knowledge or are uncomfortable with any questions that you have for them. A staff that is well-informed and eager to answer your questions will serve you better in the long run and help you make a successful automotive purchase. Thankfully, at McCluskey Auto, we welcome all questions that our customers may have as we strive to ensure that every customer has a positive car-buying experience.
Inquire About Finance Options
Once you find a dealership that you think you want to buy from, ask about their financing options. Do they have a good reputation of being able to secure loans and leases with good interest rates and repayment terms? If you have less than perfect or no credit, you may want to consider if they offer any non-traditional financing. Some dealerships offer a Buy Here, Pay Here financing option. With this type of financing, buyers are given a loan directly from the dealership and in turn make their payments directly to the dealership. This option is a good way for those with poor credit to repair their credit score as most dealerships will report on-time (or late) payments to major credit bureaus. With regular on-time payments, buyers can improve their credit score and even consider refinancing at a lower interest rate in the future if that is desirable.
Take a Test Drive
When you find a used truck for sale that you are interested in be sure to take it for a test drive. You may also want to bring the vehicle to a garage you trust so that a qualified technician can take it for a test run and see if they hear, see, or feel anything that might need to be addressed.
Inspections and Reports
When you visit your local dealership and start shopping for used trucks for sale, be sure that the dealership gives you the history report on whatever vehicle you are looking to purchase. You'll also want to see paperwork regarding any inspections that have been performed on your used truck before you buy it so that you know what work needs to be done or has already been completed.
Warranties and Insurances
Don't forget about warranties and insurance. Inquire about the type of warranty that exists on your used truck for sale. Is the manufacturer warranty still in place? If it is, do you need to buy an extended warranty if it is running out before you will have the truck paid off? Also, don't forget about insurance costs. An added money saver of buying used is that often times you can save money with alternate insurance plans when you buy a used truck as opposed to a new one.
Taking Care of Your Used Truck
Once you have your newly purchased used truck, don't forget to take care of your investment. Be sure to get routine inspections and maintenance on-time and to tend to repairs when they are needed to ensure that you get a good, long life out of your investment. At McCluskey Auto, we are glad to take care of any services that your truck may need
Once you have set your budget, looked for a dealership, chosen a model, and purchased your truck, you will see that a little extra time invested up front really helps to ensure that you purchase the right used truck for sale to fit your lifestyle. When you're ready, head down to the helpful staff at  McCluskey Auto to get started!