6 Tips for Choosing the Best Used Truck For Sale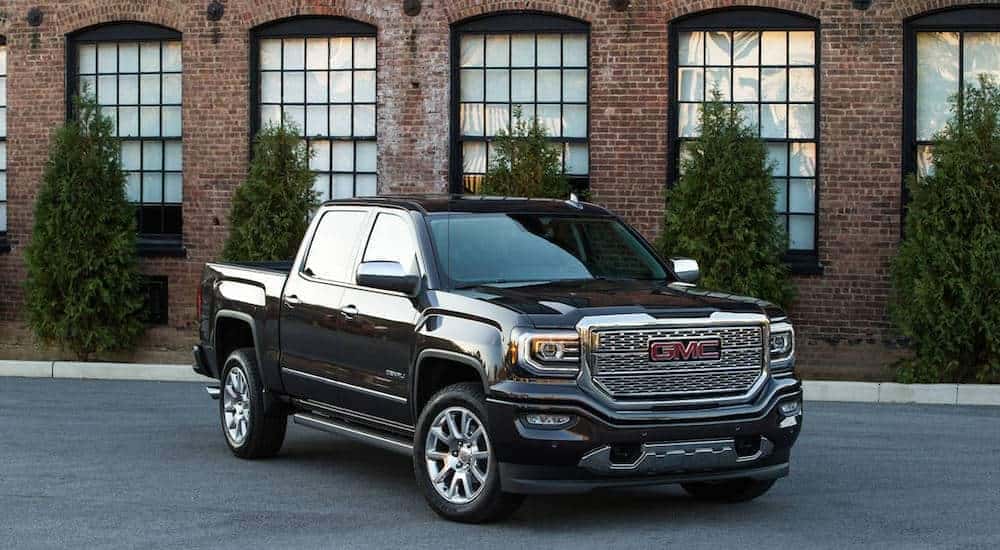 When looking at different used trucks for sale, it can be easy to feel lost or uncertain about all the options available and weighed down by the pressure of making the right choice. A new vehicle is a big investment, and we understand how the anxiety of wanting to pick just the right one can feel overwhelming. With the right information and a sense of what to look for, however, the process can become so much easier, and all of that stress just disappears.
To be fair, there is no one, single answer to all truck-shopping questions out there – life is just too messy for something that simple. Instead, think of this as a straightforward guide to help you get into the right mindset so that as you look at your options and try to make the right decision, you can feel more confident in your choices. There are a lot of used trucks for sale out there, but with a good amount of planning, the right information, and confidence, you can find the perfect truck for your needs.
Consider Your Seller Options
Before you even start looking at used trucks for sale, the first thing you should consider are the sellers you can choose to purchase from. For used vehicles, you essentially have two options, each with their own benefits and drawbacks to really consider before making a choice. You can buy a used truck from a private seller, usually the person who currently owns the vehicle, or from a professional dealership.
A private seller typically has just one or a few used trucks for sale, usually because he or she is trying to sell a current vehicle or one that was purchased and fixed up for resale. You can find a lot of different used trucks from private sellers online, and prices from them are typically less than from a dealership, and you may be able to haggle with them for an even lower price. But, the big drawback with a private seller is that you have no security in your purchase; there is no warranty, no assurance of professional inspection, and no recourse if the truck dies two weeks after you buy it.
A professional dealership will usually have dozens, even hundreds, of used trucks for sale that you can see online or at their lot. Prices from a dealership can be a bit higher than from a private seller, and there is not much room for bargaining or haggling with a salesperson. That being said, buying from a dealership comes with much greater peace of mind. A dealership can offer certified pre-owned vehicles, which have been professionally inspected, they must provide information about the truck's mechanical systems, and there are often options for warranties for such trucks. This gives you far greater protection for your purchase.
Choosing the Right Manufacturer
So once you have a sense of where you want to buy your used truck, the next big option you should consider is the different manufacturers out there. While you might not be able to narrow it down to just one choice, even if you can limit it to two options, like Chevy and GMC, for example, then this makes the process much easier. This is not always an easy choice, it's a big decision after all, but narrowing your options down makes it much easier to search through the used trucks for sale at a dealership.
Choosing the Right Model
If you can narrow your options down to just one or two manufacturers, then you should look at the different models available from each of them. Just deciding on a "Chevy truck," for example, doesn't limit your choices all that much – especially when looking at used vehicles. Manufacturers have multiple models in their lineups, typically aimed at different needs and drivers so that there is something for everyone.
You'll want to not just look at different models, but also the years in which they have been made. If you are looking at used trucks for sale at a dealership, then you will probably be limited to relatively recent models, usually from just the past few years. A quick online search can give you information about a particular model, like the Chevy Silverado 2500HD for example, and differences you might look for from one year to another.
Consider Power and Performance
As a truck-buyer, one of the most important things you want to consider is just how much power and performance you need from a truck. Most people interested in a new four-door sedan aren't all that interested in towing capacity or cargo limits – but a truck is for a different kind of driver. Trucks are designed and built to have a lot of power and handle a wide range of tasks, but not every model or trim level is the same. Even though you don't have a lot of freedom in customizing a used truck, you can still look for certain options that meet your needs.
For example, the same model and year of truck could have been available with two or three different engines when it was first released, the choice of either 4WD or 2WD configurations, different cab and box sizes, and even options for the number of rear wheels. All of these elements come together to have a major impact on power and performance – particularly the engine. If you know you need to haul around hundreds of pounds of lumber every day, for example, then power and performance are very important.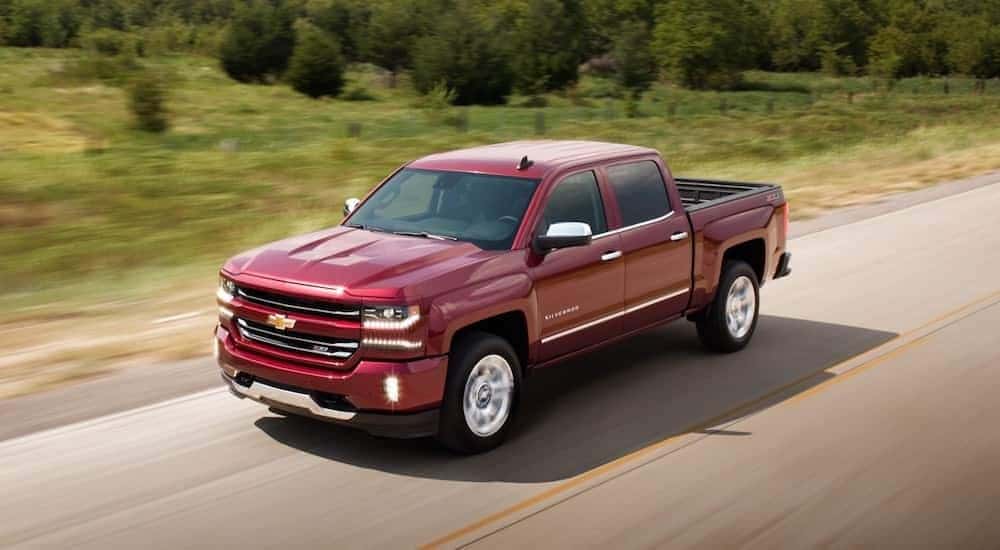 Find the Right Truck for Your Lifestyle
What you need from a truck doesn't just stop at power and performance, however, so thinking about how a truck fits into your life is very important. Some of this may seem obvious, but it's easy to forget about these kinds of things when busy looking at horsepower or engine options. For example, if you know you're going to need to drive around 3 or 4 passengers pretty regularly, then you might look for a used truck with an extended cab and comfortable seating.
On the other hand, if you're into off-roading, then something with a higher suspension and larger tires, perhaps an off-road trim on a used truck, would be a great option. Some of these specific things can be hard to find, but if you don't think about them and look for them, you might miss out on the perfect truck to fit your needs.
Trucks can also vary quite a bit in how large and long they are – if you know that you're tight on space, then a standard cab with a short box could fit into your life a lot easier than an extended cab with a long box.
Don't Forget About Safety!
Safety features might not be particularly flashy, which is why you tend to see trucks hauling loads of stone in commercials, rather than showing seatbelts or airbags. But safety is the most important thing to keep in mind when buying any vehicle, even a truck that you need for work. If your truck can't keep you and your loved ones safe when you're on the road, it isn't worth a single dollar. Different trim levels on vehicles often have varying safety features – so as you're comparing models, look at the original trim to get a sense of the safety features it has.