(3) Reasons We Need Buy Here Pay Here Loan Options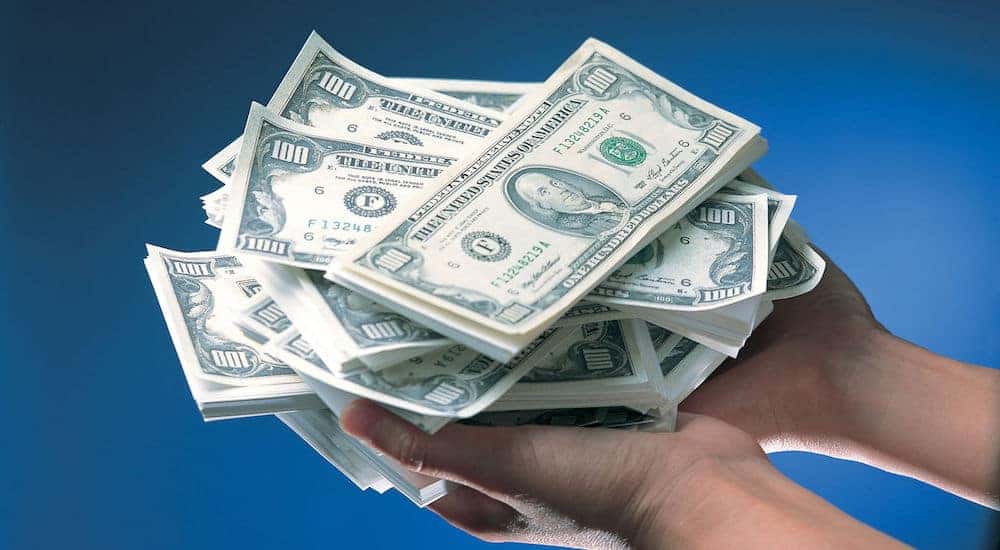 When drivers are in need of a new, used, or pre-owned vehicle they go through many steps of a car purchasing process. One of the most important things new vehicle drivers will need to investigate, research, and consider is the way in which they will finance their new or used vehicle. Drivers in the market to purchase a vehicle will need to consider the vehicle's total price, how much they can pay per month, as well as what their credit score is so that they can measure their ability to secure a loan. When drivers find that their credit is not where it needs to be to secure a traditional loan or lease through a bank, they will need to consider other options when purchasing a vehicle. If cash down is not an option then one of the only other viable options for a car, truck, or SUV purchase will be a Buy Here Pay Here loan option. Cars, though often priced like a luxury item, are not at all a luxury. Many people need them for simple and everyday occurrences, like getting to work or picking their kids up from school. This makes owning a car, or two, a necessity – and an expensive one at that. Fortunately, Buy Here Pay Here in Indianapolis presents a new way to pay for your car. Never heard of buy here pay here or don't know much about it? No problem. Below we'll take a look at the top three reasons drivers can benefit from Buy Here Pay Here in Indianapolis from your local dealership, McCluskey Auto.
#1. It Helps Unattainable Cars Become Attainable
We've all got a dream car, one that we can just picture ourselves in, rolling down the highway with the windows down, the wind in our hair, the radio cranked up, hand on the wheel, foot on the gas, life good. But those dream cars are often super expensive, and we have to find another one.
While Buy Here Pay Here in Indianapolis might not get you your dream car, it can help you get a car that will stick with you for the long run, and be as dependable and as reliable as the best of them. And a dependable car certainly doesn't have to be an ugly one, or even one without modern and innovative technologies. In fact, many highly functional, practical, and affordable cars have very premium features, making driving more of a luxury experience than ever before. Buy Here Pay Here in Indianapolis allows you to relax into that luxury, treating yourself as you fill your need for a car at the very same time.
#2. It Helps to Make Ends Meet in a Tricky Situation
Life happens and, along with it, bad things. We've all been in situations where we've had more than enough rotten luck to last us an entire lifetime. In some of these situations, car damage happens, and it can sometimes result in the need to buy a new car right away.
This, for obvious reasons, is not always feasible. In such cases, the use of Buy Here Pay Here in Indianapolis can be ideal for getting yourself out of a tight spot and into a new vehicle when you need one. Though the interest rates on buy here pay here loans are typically higher than the average loan that you'd take out at a bank, it can be ideal for a short period of time while you get your finances together, such as when you need a car in a pinch. Taking the time to get your finances together is not always a viable option. Getting a buy here pay here loan in Indianapolis can be the ideal in-between option in these situations.
#3. It Can Help You Get a Car with Poor Credit
Credit has become hugely important in many areas of our lives, from renting an apartment to buying a car. If you have poor credit, it can seriously throw a wrench into your plans, derailing your career, social life, and responsibilities.
And low credit rating can happen to anyone, making it difficult to secure the financing you need for a car loan. However,  Buy Here Pay Here is a loan option that is accepting of all types of credit. Why? Because Buy Here Pay Here means that financing will be provided by the dealership itself, reducing the risk of the loan by working closely with drivers to determine an appropriate loan amount and repayment structure. The dealership will further reduce the risk on their end by offering higher interests rates. While many drivers would likely seek to avoid higher interest rates, this con is heavily outweighed by the pros of the Buy Here Pay Here loan structure. And it is important to remember that for some drivers buy here pay here is their one opportunity to drive away in the vehicle they need.
If you're still worried about high-interest rates, it is important to note that buy here pay here is also a great way to build and repair your credit. Meaning further down the road, more financial options will be available to you than before – which can mean a greater vehicle selection as well!
Final Considerations For Using Buy Here Pay Here In Indianapolis
Getting a loan can be a great thing that allows you to live the lifestyle that you need, but it is something that must always be done with the utmost responsibility. You need to read the fine print of your loan and ask any questions that might occur to you, no matter how small you think they might be. If you have never taken out a loan before in your entire life, this becomes even more crucial and highly important. Taking out a buy here pay here loan can be great, but you should be as knowledgeable about the process before committing to a Buy Here Pay Here loan, just as you would with any other type of loan.
To learn more about buy here pay here and what it can do for you, visit McCluskey Auto today! Our finance team will be happy to walk you through the process and determine if it is the right fit for you.