Why Those with Poor Credit Should Consider Buy Here-Pay Here Dealerships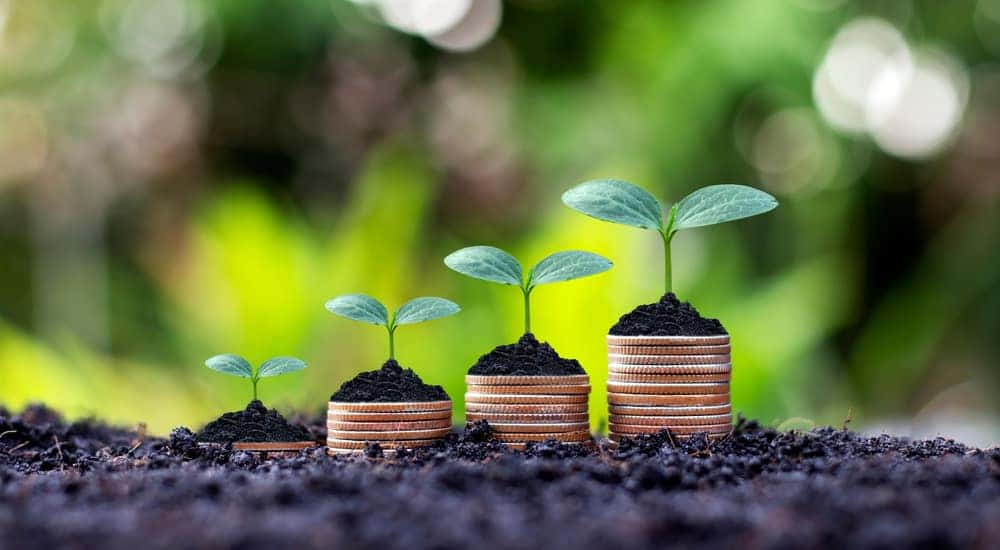 It can be difficult for prospective buyers with poor credit to secure financing on a car. Few dealerships or financial institutions are willing to take the risk, providing these individuals with few options.
While many consumers may buy into the negative stigma that accompanies the Buy Here-Pay Here industry, these dealerships are actually perfectly logical targets for consumers in that financial situation. Ultimately, these businesses are willing to offer financing to their customers, an opportunity that few dealerships are willing to provide.
While you're considering your options, we've provided several factors that you should keep in mind. Soon enough, you'll find that these dealerships actually do provide you with the best opportunity to purchase a ride. We're confident that before long, you'll be itching to visit a Buy Here Pay Here dealership in Columbus, Ohio.
Keep in Mind: The Financing Opportunity
Are you struggling with poor credit? In that situation, we're sure you're familiar with how difficult it can be to secure financing on a major purchase like a car. Few financial institutions are willing to take a risk on you, providing you with seemingly few opportunities. In this case, you're forced to rely on public transportation or a bike, or you'll have to give up working altogether. None of these scenarios are ideal.
However, Buy Here-Pay Here dealerships provide a unique opportunity to these consumers. These businesses are willing to both sell and finance your vehicle, leading to a unique relationship between the buyer and seller. Ultimately, if your credit is a detriment, these Buy Here-Pay Here dealerships will be the only businesses that are willing to take the risk, essentially making them a necessity.
There's always been a negative stigma that accompanies the Buy Here-Pay Here industry. Most consumers assume that these dealerships will accompany their vehicles will ludicrously high interest rates. While it may technically provide an opportunity for these out-of-luck buyers to actually purchase a car, consumers believe this route will end up having negative financial repercussions down the road.
While these dealerships do tend to rely on high interest rates to make money, the accompanying fees aren't all that out of hand. For starters, you'll have to consider the risk these dealerships are taking, and the financing rates are essentially in place to provide them with some protections. Fortunately, these rates should be unrealistic (as usually implied), and the impending agreement will surely benefit the customer.
While we're on the topic of preconceived notions, it's important to remember that most states regulate the entire industry. Ultimately, they've required that these dealerships don't enforce any drastic penalties for missed payments. Sure, if you fail to pay on time, there is a chance that the dealership will repossess your ride. However, engine immobilizers are a thing of the past, so these individuals shouldn't have to worry about their safety if they're a day late with their payment.
Keep in Mind: A Not-Limited Selection
These dealerships are promising to finance your vehicle, but that doesn't mean they're going to force you into an aging beater. Rather, most dealerships have a vast inventory to choose from, meaning their customers will have plenty of options that they can pursue. While a new car might not make a whole lot of sense financially, these Buy Here-Pay Here lots should still be stocked with a number of capable used rides. In other words, if you are forced to pursue financing from a dealership, don't assume that you're going to end up with a lackluster ride.
Keep in Mind: Access to the Vehicle History Report
Still worried about the quality of the vehicles that are sitting on a Buy Here-Pay Here dealership's lot? Well, nowadays, it's incredibly easy to get information on a targeted used ride, and there's a good chance that the dealership will automatically provide you with a CARFAX vehicle history report when you express interest on a particular target. Therefore, if there are any worrisome mechanical issues, you can anticipate them ahead of time.
In the event that you do run into any issues with your recently-purchased vehicle, there's a good chance that the dealership also provided their customers with a warranty. Ultimately, the dealerships are focused on the financing incentives, and there's a good chance the consumer won't fulfill their agreement if the car isn't working. Therefore, most buyers can simply bring their vehicle to a dealership and have it completely fixed up by any of the in-house technicians.
Keep in Mind: Opportunity to Sell
These dealerships are already bending over backward to accommodate their customers. Therefore, it shouldn't be all that surprising that the majority of these businesses also provide customers with the unique chance to sell their current ride. Usually, the business is willing to consider your sale, financing, and purchase all in the same transaction, meaning you can expedite the whole process and still expect the best possible deal.
Keep in Mind: The Ability to Build Your Credit
Perhaps most importantly, Buy Here-Pay Here dealerships provide their customers with an opportunity to slowly improve their credit score over time. By successfully completing your payments to the business, you'll find that your standing slowly grows. By the time you've finished completing your payments on the car, your credit will be in good enough standing that you shouldn't have any issues securing financing.
At the end of the day, Buy Here-Pay Here dealerships provide their customers with opportunities that few similar businesses are willing to offer. Customers with poor credit scores are seemingly out of options when it comes to purchasing a car. However, thanks to this specific industry, these individuals now have an opportunity to actually acquire this much-needed transportation. Sure, you'll have to pay a bit more in the long run because of the accompanying interest fees, but that shouldn't be enough to dissuade you from pursuing a car from a Buy Here-Pay Here dealership. After all, at the end of the day, you may not have many other choices.
You Can Count on McCluskey Automotive
We'll admit, those are easy enough words to just put out there. Talk is cheap, as they say – but do we really stand behind them? The simple answer to that is yes, we absolutely stand behind that idea, and we work hard every day to ensure that all of our customers can count on us and rely on us for all of your vehicle needs. That comes down to not only the high level of customer service we offer and our fantastic selection of hundreds of used vehicles for you to choose from, but also to our financing experts. We want to ensure you're completely satisfied with your vehicle today, tomorrow, and for many years to come.
Why should you trust us at McCluskey Automotive? Well…
We've Been Here for Generations
Knowing who you can trust, whether you're shopping for a vehicle, buying electronics, or making any other kind of purchase really comes down to reputation. At the end of the day, anyone can say they put their customer's needs first or have the best products, but actions speak louder than words. That's where reputation comes from – other customers who have already shopped at a store or bought something tell people what their experience was like. Bad experiences create bad reputations, while good experiences and getting what you're looking for from a business create good reputations.
As a part of the McCluskey Automotive group, we've been in business and selling cars in this area for nearly 50 years. Our owner, Keith McCluskey, is a second-generation dealer who grew up with selling cars in his veins. His father opened the first McCluskey dealership in 1973 when Keith was just 14 years old. You know that when you shop with us, you're not working with some fly-by-night dealer that popped up out of nowhere and has no real reputation.
We've been doing this for decades, across multiple generations, and in that time, we've built a reputation for high-quality customer service and great vehicles. That's not a reputation that we're going to put at risk for the sake of trying to pull a fast one on a customer or to try to get more money from a Buy Here-Pay Here loan. Everything we do is our way to build upon this legacy and prove that we deserve your business, just as we have for nearly five decades.
We're Not Going Anywhere
With our background and reputation in mind, we should also mention that this is not just something we rest on – we're continuing to build. We have no intentions of going anywhere anytime soon, so we want McCluskey Automotive and our other dealerships to remain a strong part of the Cincinnati area for many years to come. Our programs and strategies are long-term, designed to ensure future generations will continue to run this family-owned dealership and deliver the best customer service possible for another 50 years.
What that means for you, as our customer, is the confidence that comes from knowing what you can expect for years ahead. You don't have to worry about the dealership you have a Buy Here-Pay Here loan with suddenly disappearing overnight and wondering who now owns that loan. We're here to build a relationship with you, so you'll always know who you can turn to for anything you need while you enjoy your vehicle. And when it's time to buy your next car, then you'll know where to go, and we'll be ready to help you find it.
We've Invested in the Cincinnati Area
This kind of lifelong commitment to customer service for decades goes well beyond the limits of our showroom and extends into our everyday lives. We love living and working in the Cincinnati area, so we've worked hard to give back and help make this city as amazing as possible. Our customers are not just strangers who come to us; you are our friends and neighbors, and we treat you the way we want to be treated when we go to a business.
You can see this in the way we've invested in our showroom and in other ventures throughout the Cincinnati area. At our other dealership, McCluskey Chevrolet, for example, we recently invested more than $7 million in a major renovation to ensure we could offer the finest customer service experience possible. This is not something we did lightly, but we felt it was important to our ongoing commitment to our customers as a part of Cincinnati.
Our Inventory Is Built for You
At the end of the day, no matter how hard we work to provide you with great customer service, if we only have a couple of cars available, it doesn't really matter. That's why we pride ourselves on having an amazing selection of vehicles for you to choose from, to help us ensure you get everything you need. We specialize in pre-owned vehicles, with more than 1,000 used models typically available in our nationwide inventory at any given time, so no matter what you're looking for, we can help you find it.
Of course, if you're looking for Buy Here-Pay Here financing, then your selection will be somewhat more limited. By keeping dozens of models available at under $10k, we're better able to work with all of our customers, regardless of budget or credit history. Just because you need to stick to more modestly-priced vehicles doesn't mean you deserve to have less of a rewarding and enjoyable experience when shopping for your next car.
Our Free Lifetime Mechanical Warranty
We've already said "talk is cheap," which is why we work hard every day to prove ourselves through our actions and show you that you can trust us with your business. Few of our programs show that as clearly as our free lifetime mechanical warranty, which is offered on every vehicle we sell. You don't pay anything extra for this, and it's not part of a special program or limited incentive; just shop with us and enjoy this benefit.
All you have to do is take proper care of your vehicle by following the schedule for oil changes, and we'll handle the rest. This warranty covers the major parts of your car's engine and transmission, including the engine block, cylinder heads, engine mounts, and much more. There's no time limit, no mileage limit, and no fine print – for as long as you own the vehicle, you're covered and can enjoy the great peace of mind that our warranty protection brings.
We Make Financing Simple
For most people, figuring out financing isn't what you'd consider a good time (some of our financing experts would argue otherwise, but they're a little weird). We get that – so we do everything we can to take the frustration, hassle, and anxiety out of the financing process. You can get started right now on our website by valuing any trade-in you have, using our payment calculator to help figure out your budget, and getting pre-qualified for financing so you are ready to go.
If you know that a Buy Here-Pay Here solution is going to be right for you, then we can help you get started with figuring that financing out and looking at what vehicles will be available to you. Best of all, we make it simple to pay your loan with online payment options that take all of the guesswork and run around out of the equation. We believe that no matter what your credit looks like, you deserve a great vehicle, and paying for it should be simple.