What to Expect When Visiting Our Louisville Buy Here Pay Here Dealership – Louisville, OH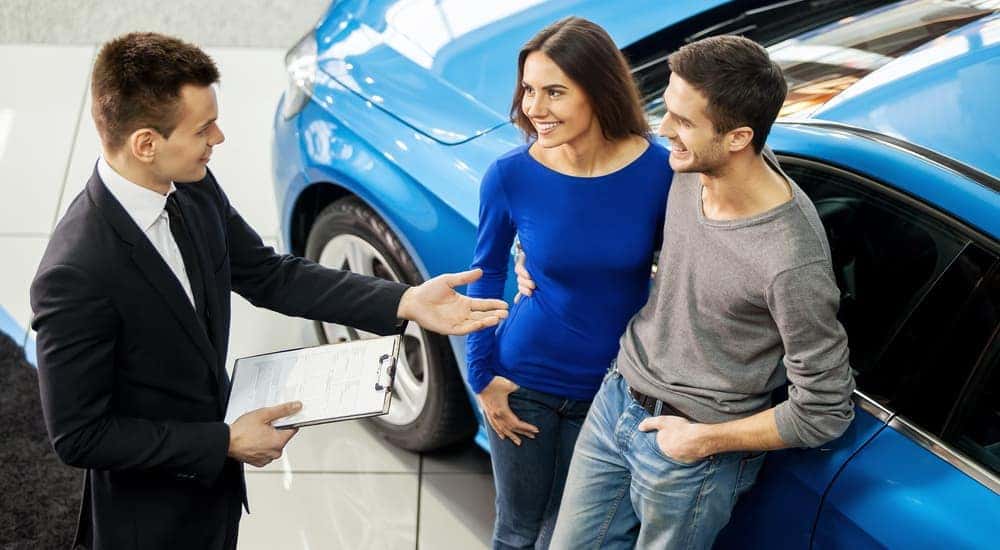 When potential car buyers visit our buy here pay here Louisville dealership, their first question is often something along the lines of, 'what is a buy here pay here dealership anyway?' It's not an unreasonable question to have, buy here pay here dealerships aren't necessarily common, and traditional dealerships aren't necessarily going to educate their customers on the subject. In truth, buy here pay here dealerships offer a fantastic alternative to the car buying experience, giving those with less than favorable credit the option to drive off with the vehicle of their dreams. Although, before you visit our dealership it is worthwhile to know what you can expect. Our team at McCluskey Automotive constantly strive to provide you, the customer, with the most seamless car buying experience possible and are excited to help you take advantage of all of the benefits a buy here pay here dealership can offer.
What is a Buy Here Pay Here Dealership?
Contrary to popular belief buy here pay here dealerships are quite similar to traditional dealerships. Beyond the financing aspect, our buy here pay here dealership closely resembles any other used car dealership in the Louisville area. You'll find a wide array of pre-owned and certified pre-owned vehicles, as well as a staff of auto experts who are more than willing to go above and beyond to help you find the vehicle that matches your need. These sales and financial experts are there for you, to make a deal that you're completely okay with.
Our goal at McCluskey Automotive is to provide you with the financing you need to purchase the car you desire. We understand that not all potential drivers have the best credit, and some have no credit history at all. Unfortunately, a large majority of our customers are turned away from traditional dealerships due to financial restraints; this is precisely why buy here pay here dealerships exist. We offer financing to car buyers who have bad credit, or no credit, and strive to make accessibility our top priority. To us, having a car is a necessity. When other financial institutions may reject a financing application, we're more likely to offer approval. While you'll only be able to select from a lot of used cars, these vehicles offer customers with bad credit or no credit the opportunity to drive something that they love.
What's the Difference Between Traditional and Buy Here Pay Here?
As mentioned prior, when you stack up a traditional dealership alongside a buy here pay here dealership, you won't likely find many differences, and that line is blurring more and more. Plenty of traditional dealerships in the Louisville area and beyond are beginning to offer their own financing options. While they may not accept poor credit, the fact that traditional dealerships are beginning to open up their customer base is certainly a great sign.
But what's the difference? Well, when you visit a buy here pay here dealership, chances are your sales representative may discuss finances first and foremost. To some car buyers, this can feel jarring. Talking money isn't necessarily a thing most people are comfortable with, especially on dealerships. The truth of the matter is when a buy here pay here sales representative brings up money right away, they aren't trying to scam you, they're trying to figure out what used cars on their lot will fit your financial means.
In a traditional dealership, a sales representative will wait until the last moment to discuss finances. While this can be ideal for some car buyers, it can be misleading in some cases, especially when a potential buyer hasn't even been approved for financing yet. Buy here pay here dealerships provide an upfront car buying experience that is honest, and open to customers from all financial backgrounds.
What Kind of Financing Can I Expect?
When customers visit our Louisville buy here pay here dealership, they often ask one of our sales representatives what they can expect from the financing that we offer on-site. There is a running misconception that buy here pay here dealerships lock customers in with auto loans that have abnormally high-interest rates. While this may be true of a handful of bad actors, this isn't a general truth; especially here at McCluskey Automotive.
Here at McCluskey Automotive, we provide you with fair auto loans that are based on your finances. Sure, there are ways that you can get a high-interest loan; however, there are also ways in which you can avoid signing up for an auto loan that offers much lower interest. You can dodge a high-interest loan for instance by providing a substantial down payment. This down payment can vary in size; however, we always recommend that customers visit our dealership with a down payment equivalent to at least 20% the value of the vehicle. Although, if a down payment of this size goes beyond your budget, don't worry, at our buy here pay here dealership we're dedicated to working out a deal that fits your financial needs.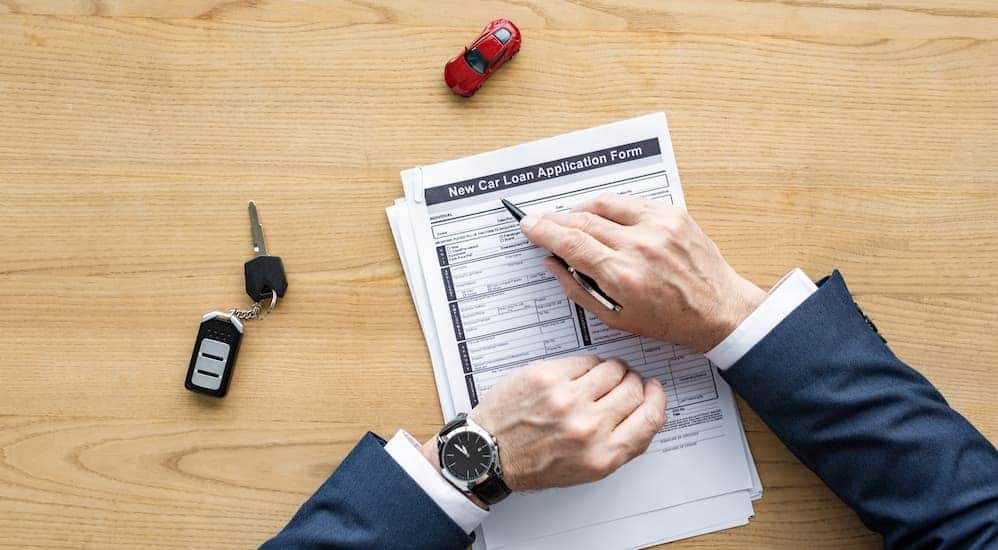 Dispelling the Misconceptions
Buy here pay here dealerships have earned a bad reputation for bad actors in the industry, and there are certainly plenty out there. That said, the industry is changing, and our team at McCluskey Automotive hope to be at the forefront of that change. For starters, there is a misconception that potential customers are limited to what kind of car they can purchase. At McCluskey Automotive, this idea couldn't be further from the truth. We are home to a robust showroom filled with late model used vehicles from some of the industry's top manufacturers. No matter if you're looking for an SUV, pickup truck, or hybrid vehicle, we offer a selection as diverse as any other traditional used dealership.
There is also the misconception that buy here pay here dealerships require that you offer up a down payment that is a majority of the cost of the vehicle; this is also another falsehood. However, this idea about buy here pay here dealerships is based on some truth. In the past, dealerships asked for a substantial down payment up front to lower the risk of providing a customer with an auto loan. This is an idea dating back to the start of the dealership industry and is far from the truth of today's buy here pay here dealerships. Sure, we suggest that customers visit our dealership with a down payment of some kind it is far from necessary. Down payment or no down payment, we'll do our very best to provide you with an ideal financing plan. While not all buy here pay here dealerships are the same across the Louisville area, you can expect an honest and worthwhile interaction with our staff of auto and financing experts.
McCluskey Auto
Traditional dealerships and buy here pay here dealerships are more alike than they are different, and at our Cincinnati, OH dealership we provide potential drivers with the option of purchasing a car regardless of their financial situation. We understand that cars can be expensive, and that finances don't always sort themselves out the way we'd like them to. With that understanding in mind, we invite you to visit our buy here pay here dealership, and see for yourself all what we have to offer.