The Top Four Reasons to Purchase a Used Truck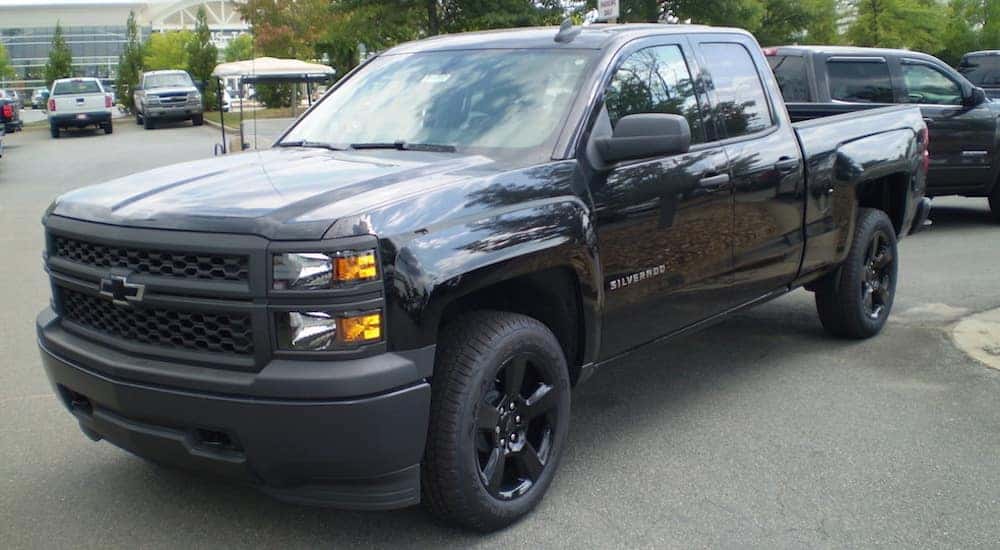 Are you in the market for a new-to-you truck? Can't decide on which model, which make, or which color to go with? While these are all very important decisions, there is an even larger decision to make. Will you choose a new or a used truck? If you're leaning toward purchasing a used truck, you have an even more complex decision to make. Where will you purchase your used truck? There are plenty of dealerships that have used trucks for sale, however, how do you know if they're reputable? Many questions surround the used vehicle inventory. However, we're going to uncover some of the greatest reasons to purchase a used truck. Hopefully, if you're already leaning toward purchasing a used truck, this will affirm your decision. If you're not entirely convinced, we urge you to keep reading to find out what all the buzz is about.
#1 The Price
Obviously, the price of a new truck can be overwhelming and is definitely not something that just anyone would be able to finance. If you have some bumps in your credit history, it may be time to consider a used vehicle. Additionally, if you're looking for a vehicle that will be used to train a teen driver, or as a secondary vehicle, a used vehicle is a great option. There are so many reasons to purchase a used vehicle, but undeniably, the most important is the price tag. If you're looking for a manageable monthly payment on a truck that will ensure that you have money for other important costs and expenses, it's a good idea to buy used.
Trucks are typically geared toward individuals who are outdoorsy or do heavy work for a living. That being said, a used truck can complete those tasks just as well as a new truck can, and for a fraction of the price. If you're interested in purchasing a truck but don't have the cash to shell out on a new model, why not purchase a used truck?
#2 The Variety
When it comes to purchasing a vehicle, it's possible that you'll find yourself walking up and down the rows of vehicles lined up outside the dealership. Have you ever experienced the stroll down those aisles with uncertainty? If you've ever purchased a vehicle before, chances are that you know what we're talking about. It can feel very overwhelming, especially if you're not sure what you're looking for.
When selecting a dealership, look for one that has a knowledgeable and friendly staff to help you navigate those aisles. If you're in the market for a used truck, there are hundreds of different used trucks for sale on any given dealership floor. Because of the increasing amount of drivers buying used, dealerships will have a great selection of used vehicles on-hand when you arrive at the dealership.
#3 The Quality
If you're looking for a used truck for sale and you see one at a reputable dealership, like McCluskey Auto, just know that it's gone through countless safety and quality checks for it to be sitting there on display. A common misconception lies in the idea that people commonly believe that used vehicles are not quality vehicles. This couldn't be further from the truth, on a relative scale. Although there may be exceptions to this, more often than not, the used vehicles that you find at a dealership are going to be quality and have excellent longevity. A quick conversation with anyone who has purchased a used vehicle from a dealership will tell you that the decreased price does not decrease the quality. It's also a common misconception that all used vehicles are high-mileage. This is not true at all, and stepping foot into a dealership will debunk that myth quickly. Commonly, dealerships will have several vehicles will relatively low-mileage.
#4 The Specials
Often, a dealership will offer specials for their used vehicles. Although this is independent to the particular dealership you choose, it is available at many dealerships. Due to the fact that dealers often have a massive inventory of used vehicles, dealerships will often run specials on these cars and trucks in an effort to sell them. This does not mean that the vehicles are damaged or unworthy in any way, it simply means that you get to take advantage of an opportunity. Although dealer specials are fairly common, it's a good practice to ask when you enter the dealership or check the current specials online. You never know what kind of savings you'll come across!
Now That You're Interested in a Used Truck…
If you find yourself in a situation where you are interested in finding a used truck for sale but you're not sure how you're going to finance it, we have some advice for you. Very commonly, customers find used trucks for sale that they love, but are unable to afford. This is where the customer will defer to a lender to help out with the cost. However, if you've had some trouble with your credit score, it may become apparent that you'll have a difficult time securing financing for your truck. Many lenders will turn you down due to the risk associated with funding you. If this is the case, you will need to turn to an understanding dealership that has the resources available to make your car-buying dreams come true.
McCluskey Auto is a dealership that has compassion for our customers and we truly pride ourselves on the fact that we can provide financing to almost any customer. We offer financing in-house through a program titled: Buy Here Pay Here. Through Buy Here Pay Here, we can secure financing for you, even with less-than-perfect credit. If you're looking for a used truck, but have had some trouble with your credit history, stop by McCluskey Auto today to see what we can do for you. As a dealership, we aim to put confidence back into the car-buying process. Simply coming into our dealership or checking out our online inventory will show you just how many used vehicles we have to choose from. We pride ourselves on carrying a diverse inventory that will be appealing to a variety of audiences. If you walk into McCluskey Auto looking for a used truck, you're going to leave with the satisfaction that accompanies finding the truck of your dreams.
Visit McCluskey Auto to Find Used Trucks for Sale Near You
If you're looking for a dealership that demonstrates all four of the aforementioned reasons to purchase a used truck, McCluskey Auto is the place to shop. We pride ourselves on offering competitive prices that will be sure to excite you and restore your confidence in the car-buying experience. We offer a diverse inventory of used vehicles that will provide you with plenty of options. Thankfully, if you're not sure how you'll be able to choose from our plentiful inventory, we have experienced and well-trained employees to assist throughout the process. Furthermore, we offer unbeatable quality and even offer certified pre-owned vehicles. You'll never have to question the safety and quality of your used vehicle when you purchase from McCluskey Auto.
Lastly, we are always running specials on our used vehicles so as to save our customers even more money. If you like saving money on quality vehicles, it's time that you check out McCluskey Auto. We think you'll love the experience.