The McCluskey Financing Approach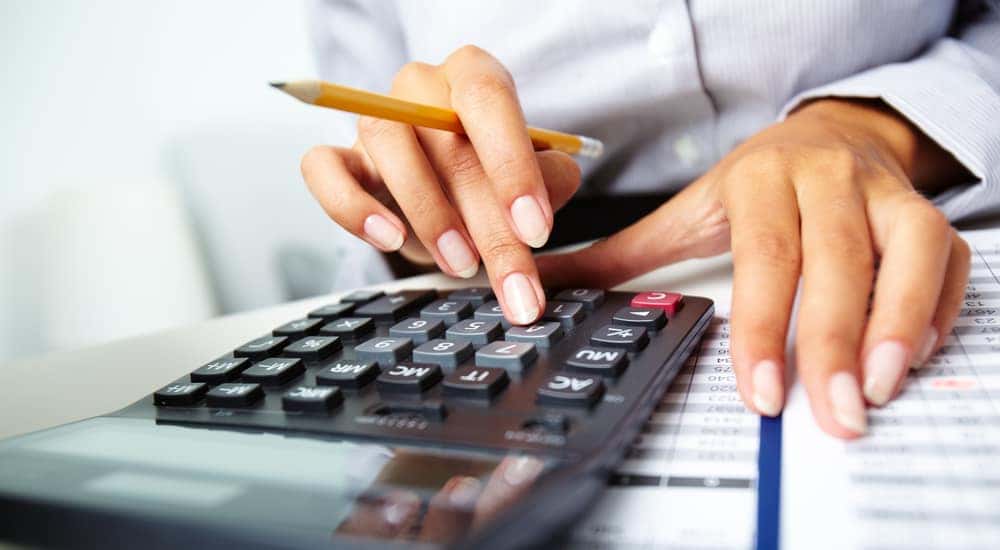 What's the best way to keep someone from purchasing the vehicle of their dreams? If you said, "Make the vehicle too expensive to afford," you'd be right. New cars and trucks are expensive, prohibitively so for the average customer. Therefore, most potential buyers have to go through the process of researching, understanding, and deciding between different financing options such as auto loans.
This alone is one of the most frustrating steps throughout the entire journey toward buying a new vehicle. Different financing options can be too complex to understand without a college degree in economics or accounting. Even deciphering the subtle differences between multiple options will be confusing if you don't have someone to help you along the way.
Recognizing all this, we here at McCluskey Auto do everything we can to eliminate or reduce the amount of frustration you will experience when exploring financing options to buy a new vehicle. To do this, we focus on simplifying information in terms, maximizing the number of options available to you, and putting you in touch with true experts from the very start.
The bottom line is we aim to make our customers happy. When you know all of your financing options and understand the specific details of each, you can feel a lot more confident in your final decision. This is why you should embrace our "buy here pay here" mentality.
Who knows, you may even enjoy the journey along the way.
The McCluskey Financing Approach
When it comes time to explore your financing options, our approach here at McCluskey Auto makes it as convenient as possible to research and understand your options on our lot. In other words, forget traditional banks and credit unions. Why go to someone removed from the purchasing process when you can take care of all of your financing needs under one roof?
We do this by primarily offering different options for you to consider. This all happens at our finance center staffed by people who know how to work with customers with any credit. In fact, we offer a financing guaranteed to anyone who comes onto our lot. This means you can expect to find a way to afford the vehicle of your dreams regardless of your financing history.
Our experts are familiar with the McCluskey financing options, deals, promotions, and inventory. Any questions you may have can be answered immediately because our people know their stuff. Skip the need to ask twenty different people the same question. When you work with our team, information comes quickly and clearly when you need it.
A Convenient Process
We have streamlined the process of finding great financing options so much, you don't even have to visit our dealership. With a few simple clicks, you can use our handy financing calculator and online application form right from the comfort of your own home.
To understand your options, we provide several online resources to explore potential financing plans, get your credit score, determine your future monthly payments, and more. All of these will give you a clear idea of what you have to work with. If you don't know anything about your financial history, for example, you can quickly discover your credit score so you know what loans may be available.
Help is only a phone call or email away. Through our website, you can also reach one of our knowledgeable staff members anytime you have questions or concerns. They will get back to you as quickly as possible if not immediately.
What Is Buy Here Pay Here?
You've probably seen this phrase floated around our website or on our dealership lot at some point. It's a simple phrase that conveys a simple idea. Do you have bad credit? No problem.
Buy Here Pay Here plans, in Columbus, Ohio, are alternative auto loans designed for individuals banks would normally deny due to poor financial performance. This type of loan allows us to work with these potential customers without increasing the risk on our end.
It's important to know how these loans actually work. These loans have higher interest rates and tighter payment schedules to mitigate the risk. Even though you will be paying a little more in the long run, you will still have the means to afford a new vehicle right from our inventory. Whether it is new or used, these loans apply to our entire lot so you aren't feeling restricted in your options.
More importantly, these loans can be a great way to repair and mend your financial history. The more you can take on a manageable loan and make monthly payments, the better. This will show credit reporting bureaus you know how to handle debt like a loan over time.
Other Perks
By exploring your financing options with McCluskey Auto, you can also expect a few other perks you won't get with the traditional bank or credit union. For example, what bank will know about our frequent promotions and deals?
We love to help our customers save money. Whether it's a new vehicle, services, or parts, it's important to us to shave costs wherever we can. By working with our financing center, you will be directly plugged into these deals. This means you will know immediately how certain promotions or incentives may impact the final price tag of a vehicle.
We can also handle trade-ins at the same time. If you have something old that you want to add to the deal, we can appraise the value and condition of the vehicle right then and there. If you prefer, you can also open our link to Kelly Blue Book to find the same information we use to evaluate your car so you know our offer is truly fair.
Make It Easy on Yourself
Our approach to buying a new vehicle is to make things as clear and simple as possible. From finding the right option in our inventory to exploring different financing plans, McCluskey Auto is focused on making the whole experience frustration-free.
If you think about buying a new or used vehicle, the first and only step you need to take is either visit our website or come to our dealership. Working with our stellar, qualified staff, we will walk you through everything else. By the end, you can rest assured you will have a great vehicle at an affordable price with a manageable payment plan.
That is our promise to you.