The Inside Scoop Behind the Buy Here Pay Here Craze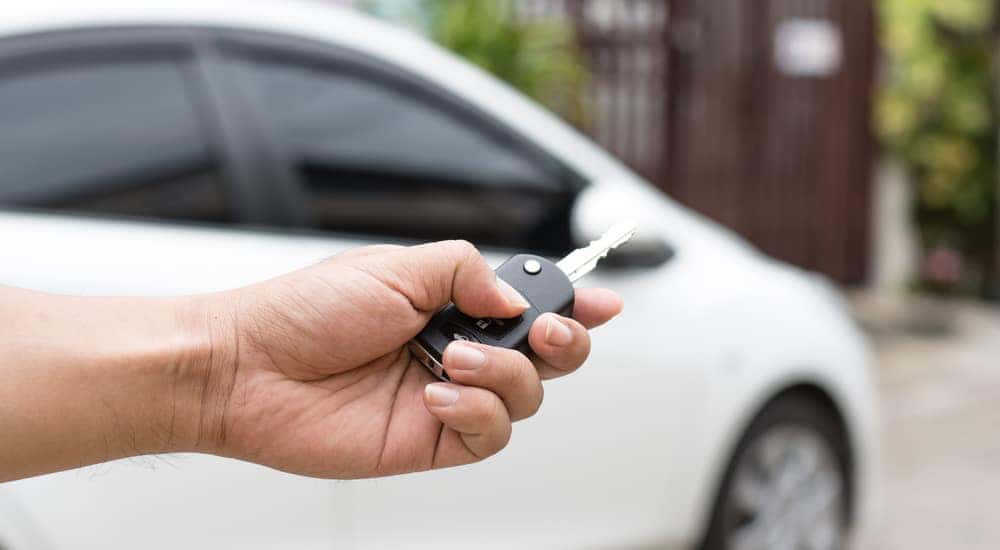 In recent years, Buy Here Pay Here (BHPH) programs have become increasingly popular for all the right reasons. They are simple, quick, and easy for those who may have less-than-perfect credit. If you've heard of BHPH but haven't gathered the information in order to make a decision, you've come to the right place. We will debunk some common misconceptions, in addition to providing you with the "ins" and "outs" of this fantastic program. If you're looking into the Buy Here Pay Here program, you'll want to read this article.
What's the Purpose?
Buy Here Pay Here programs are an opportunity for borrowers to work on their credit, all while driving around in a safe vehicle. Sound like your dream situation? It can easily become a reality. Locate a dealership that offers this program and inquire about information. If you're local to the Cincinnati area, you'll want to contact McCluskey Auto. We are conveniently located in Cincinnati. We offer Buy Here Pay Here and will gain approval for even the toughest cases. If you've been turned down before due to poor credit, it's time to talk with McCluskey Auto. We work directly with lenders in order to gain your approval for a loan quickly. We know that your time is precious so we work as efficiently as possible.
We also understand how frustrating the entire process can be, especially when you're having a difficult time securing financing. If you're looking for some good news in the midst of disappointing news from lenders, we can help you out. Buy Here Pay Here programs are definitely a great alternative to traditional loans if you have no credit or poor credit. Why not let McCluskey Auto assist you with your next car loan?
How Does it Work?
Ultimately, you'll buy your vehicle with McCluskey Auto and you'll pay for your vehicle to… you guessed it, McCluskey Auto. It's no wonder that customers love the Buy Here Pay Here program. Here's how it works: you'll begin by choosing a vehicle that fits your lifestyle needs. Thankfully, McCluskey Auto has an extensive inventory to choose from. You'll be amazed by the wide variety offered right here at the dealership. If you need assistance choosing your new vehicle, an employee would be happy to assist you. Employees at McCluskey Auto are highly-trained and passionate about their jobs. After selecting your dream vehicle, you'll meet with our financing department to determine eligibility and discover what options are available. Here's where it's important that we're transparent with you: the interest rate may be higher than a traditional loan.
If this is the case, it's due to the high risk associated with lending to a person with less-than-perfect credit. On the flip side, if you continuously make on-time payments, you'll be working on your credit and hopefully beginning to dig yourself out of the very difficult hole of the credit system. If you're in desperate need of a new vehicle, it's time to consider a Buy Here Pay Here dealership like McCluskey Auto.
BHPH vs Traditional Loan
Although the Buy Here Pay Here program is a no-brainer for anyone who has been struggling with their credit, there are definitely some pros and cons to consider. Firstly, if you have the credit to attain a traditional car loan, you'll definitely save money on interest. However, if you don't have the credit score necessary to get a traditional car loan, you'll be stuck in a rut. For a long time, that's how the system remained.
However, now that Buy Here Pay Here programs have become more prevalent, those who have been struggling with their credit score can qualify for funding. This is a huge benefit of the Buy Here Pay Here program because the individuals who benefit from it are able to work on their credit score while driving a safe and reliable vehicle. If it wasn't for Buy Here Pay Here, they may be driving some old "beater" car that they bought for cash off of Craigslist. The issue with making a transaction like that is that you won't have full access to the vehicle's history. When purchasing a used vehicle from McCluskey Auto, you'll have instant access to the CarFax report, which will detail all service and potential issues that are present. This is another large benefit of this program.
Although a traditional loan may save you money in the long run, only a select few are actually able to qualify for a traditional loan. When applying for a Buy Here Pay Here loan, we'll ensure that you are funded and taken care of. That is a part of our mission that we feel very strongly about at McCluskey Auto.
Buy Here Pay Here at McCluskey Auto
If you're intrigued by this program and hoping to benefit from it, give us a call or stop by today! We are always happy to help you drive off the lot in your new vehicle. In a nutshell, our Buy Here Pay Here program is fairly standard. We act as a lender on your behalf in order to secure financing for you. Because we assume the risk of financing a customer who ultimately stops making payments on their loan, the interest rate is relatively high. This is commonly thought to mean that dealerships are trying to make money off of those with poor interest. This is definitely not the case with McCluskey Auto. We stand behind our word that we aim to provide you with the lowest possible price on your next vehicle, which means we won't charge interest that isn't necessary and/or mandatory.
However, the incredible part about the Buy Here Pay Here program is the fact that you have the opportunity to work on your credit score. If you consistently make payments on time, you will definitely start to see a positive trend in your credit. This could be the first step to fixing your credit and getting back on the "road" to success.
Why Choose McCluskey Auto?
With plenty of options for purchasing a vehicle and financing that vehicle in the Cincinnati area, why would you choose McCluskey Auto? Firstly, McCluskey is a customer-centered dealership that truly aims to see the customer happy and satisfied with their new vehicle. Among the thousands of reasons to shop McCluskey Auto, one is the fact that we will get your credit approval instantly. This requires no long and agonizing wait time in a waiting room or cubical. You'll get your instant credit approval quickly and efficiently.
Furthermore, we pride ourselves on offering premium post-purchase maintenance and repairs. Need to order parts? No problem! The certified technicians of our service center will gladly help you order whatever parts you need. From your most basic maintenance needs to body work and collision repair, our service center can take care of your every automotive need.
Another very impressive aspect of our business at McCluskey Auto is the $500 best price guarantee, which will ultimately save you money. If we can't provide you with the best price on a vehicle, we will give you $500. If you're looking for more information on the Buy Here Pay Here program, call us or stop in today!