The Best Things to Do In Indianapolis During the Winter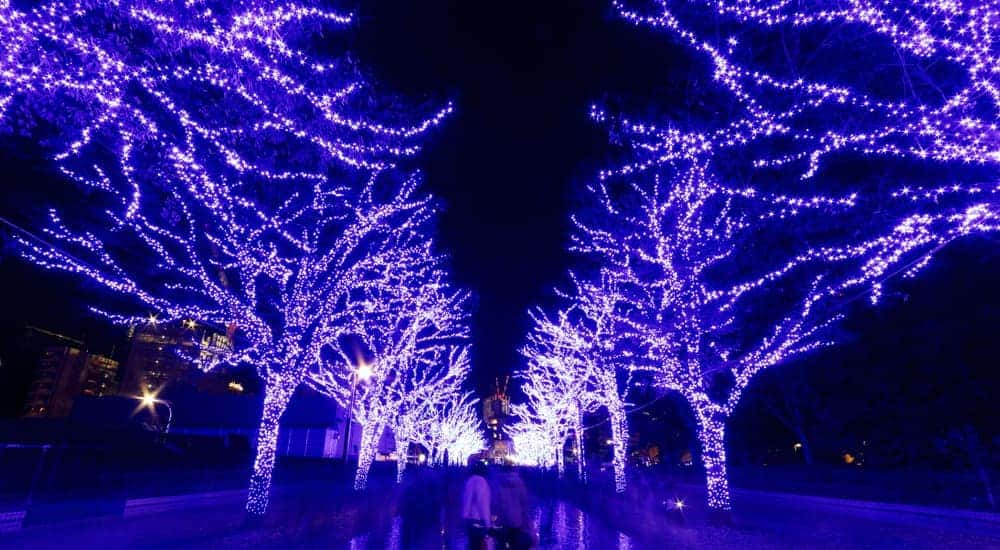 Ah, Indianapolis in the winter… Full of icy winds, snow, and a lot of great winter traditions that make the holidays fun for everybody. 
Indianapolis is the kind of city where there's something for everyone, every season, and for every need every time. But that just makes sense, for the capital of a state that's known as the Crossroads of America. While you might think that everyone here at McCluskey Chevy might not get to Indianapolis that often, you'd be surprised. We love the Crossroads of America. 
Indianapolis is a city with both a vibrant art scene and a thriving shopping economy (check out the North of the city for the best shopping options). Of course, the city that saw the birth of Wonder Bread and Van Camp's Pork and Beans hosts a whole slew of taste-tingling restaurants, and the Indianapolis 500 racing phenomenon is only the tip of the iceberg when it comes to the loyal Hoosier sports community. 
Indianapolis is a major city that somehow manages to combine big-city draws like the renowned Indianapolis Zoo and the Indianapolis Children's Museum with a real sense of small-town heart and great local flavor. And despite having to deal with the chilling temperatures, you could argue that Indianapolis shows itself the best during the winter months. 
While there's always something to do in Indianapolis, no matter what the weather is, holiday time in Indy is special. After all, Indianapolis is the city that's home to the world's largest Christmas Tree, the magnificent Circle of Lights situated among the towering buildings and stately monuments of downtown Indianapolis. 
Indianapolis in the winter has more events than the Circle of Lights, though. Come November through December downtown Indy becomes ground zero for holiday happenings, shows, and festivities. So keep reading to find out the top fun activities for the winter months in Indianapolis!
Indiana State Fairgrounds Christmas Nights of Lights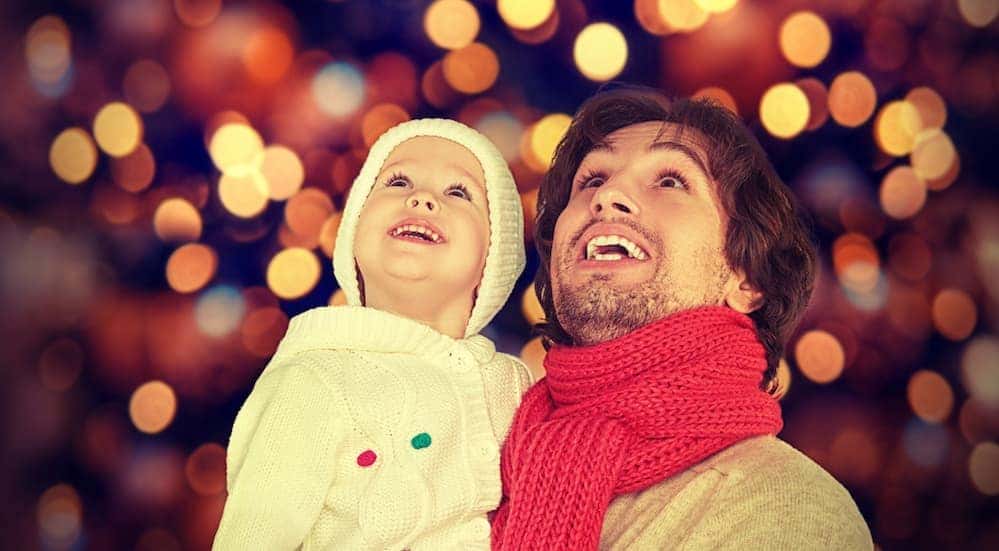 One of the pleasures of the holiday season is viewing Christmas lights. But let's face it, not everyone wants to go hunting through different neighborhoods looking for great light displays. And that's okay because the Indiana State Fairgrounds has your back.
If Christmas lights are your thing, but walking isn't, then you'll want to find your way to the Infield Lot at the Indiana State Fairgrounds (use gate 12 off of 42nd Street) and enter a two-mile-long illuminated spectacle that will put the magic in your winter. The Nights of Lights contain over a million LED Christmas lights glowing to synchronized Christmas music. Experience the glorious trees, snowflakes, and light tunnels as you stay comfy and warm in your own car. Admission is only $7 per person (kids age three and under are free), a real deal for holiday entertainment this magical.
Pro Tip: If you have a vehicle that can hold up to 9 people, admission is a flat $30 (Ask for the Carload Special).
Veal's Ice Tree
A local phenomenon since 1961, Veal's Ice Tree was originally created, like a lot of good things, completely by accident. During the winter of '61, a strong wind blew water from a sprayer the Veal family was running overnight to make an ice slide onto a nearby honeysuckle bush, Indiana's frigid winter temperatures turned the bush (which lived) into a whimsical ice sculpture that amazed the family… And the rest is beautiful local history.
These days, the Veal family still continues the now decades-old tradition of building each one-of-a-kind Ice Tree every year. They use a simple combination of garden hoses and powdered food coloring dye to create layers of slowly-accumulating ice. The height and shape of the tree depends entirely on the weather and the duration of winter, so every tree is unique to the year it's made (and in case you're wondering, there isn't a real tree under all that ice… A custom-built framework of scrap lumber, tree limbs, and fresh-cut brush provides the base for this amazing natural art installation.
The Ice Tree usually goes up around January and stays as long as the weather is cold enough. While it's usually melted during the April thaw, that's not always the case. So you'll have plenty of time to visit the Veal Ice Tree and see what this year's icy miracle looks like.
Did we mention that the Ice Tree is a free attraction? Well, it is. And it's the perfect place to stop and take a family photo that will be sure to bring back amazing memories. Visiting the Veal Ice Tree is definitely one of Indianapolis' perfect family winter traditions.
Indianapolis Zoo
No list of winter and/or holiday activities in Indianapolis would be complete without mentioning the justifiably famous Indianapolis Zoo. This is the one zoo in the country that's a certified zoo, aquarium, and botanical garden all rolled into one awesome edutainment destination.
While we know that bitter winter weather might not be the ideal time to hike around the zoo grounds, the Indianapolis Zoo is still very much worth a trip. The already-magnificent zoo grounds are transformed into a winter wonderland with the addition of holiday lights.
From the end of November to the end of December, the Indianapolis Zoo hosts Christmas at the Zoo, an annual winter extravaganza that adds an extra dimension to your zoo experience.
Tunnels of Christmas lights? Check. Free visits with Santa in Santa's Village? Check. Free visits with Mrs. Claus to decorate cookies? Also check. And for those who don't think Santa really uses reindeer to pull his sleigh, there's a visit to Santa's barn to see both the sleigh and a few of the reindeer themselves.
There are even holiday photo opportunities at the Mistletoe Gazebo and the chance to hang out with real live penguins! The Indianapolis Zoo is a world-class destination that really does things right during the winter holiday season.
Lights at the Brickyard
Speaking of Christmas lights, if you still can't get enough of high-quality holiday-themed light displays, or if you're a racing fan, if you're both, you'll definitely want to check out the Indianapolis Motor Speedway for the famous Lights at the Brickyard event. Running the end of November through the beginning of January, the Lights at the Brickyard features an astounding three million LED lights viewable as a 2-mile driving experience, which is great, because a winter chill should be the least of your concerns when you're out looking at holiday lights.
Tickets are available in three flavors of awesome: 
Standard Lane (not available online. Must be purchased at the gate, not in advance) – $25-$30
Speedy Pass for 1-14 passengers ($40-$60, depending on whether you buy online, as well as what day you're buying for)
Speedy Pass for 15+ passengers (meant for busses and limos, this pass is $100 and is valid for one vehicle)
Pro Tip: Don't throw away your gate handout when you're done with the Lights at the Brickyard experience! It's full of handy money-saving coupons, and can also be presented at several participating restaurants in the Town of Speedway to score 10% off your meal.
There are literally dozens of things you can do during the winter in Indianapolis, so don't limit yourself to the things on this list. Go tobogganing, go to an indoor park, or find one of the theaters to stay warm while you relax. Indy is a city with something for everyone, and everything within easy reach. Happy exploring!