Seven Used Cars That Should Be Atop Your List of Used Targets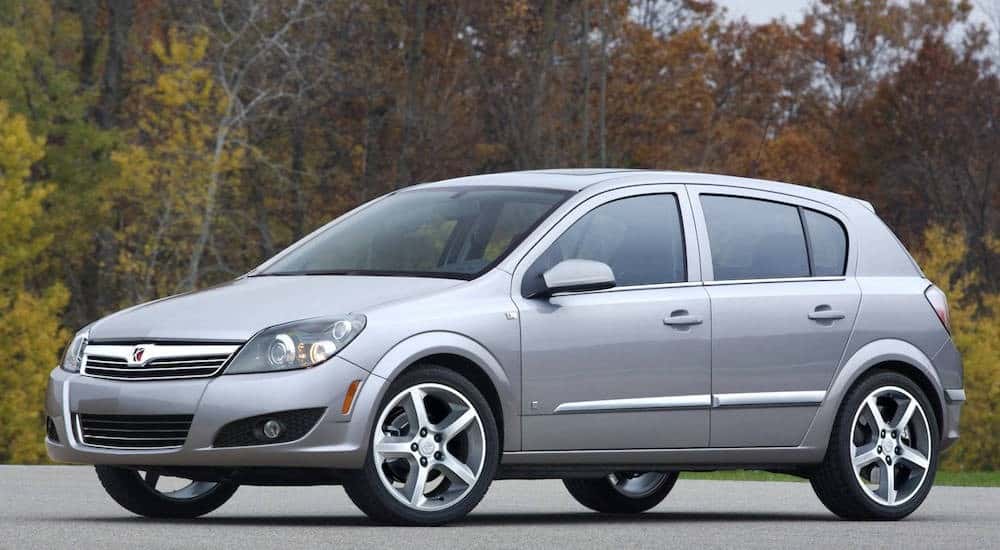 While it might sound like an oxymoron, the vast amount of used car options currently on the market can be considered a detriment to prospective buyers. You're presumably questioning reliability, and it can be tough to choose between the hundreds of choices. How do you know you're selecting the best possible option, and how can you be certain that the vehicle will last you for several years?
Well, we're here to help. Below, you'll find a list of seven specific used cars that you should put on your wish list. That way, when it's time to start visiting used car dealers, you'll already know what model or brand you have in mind.
2007 Saab 9-3 Wagon
Drivers might not necessarily expect safety from a used vehicle, as many of the applicable functions tend to fail after several years on the road. However, the 2007 Saab 9-3 Wagon has continued to protect. The model was named an Insurance Institute for Highway Safety Top Safety Pick back when it was released, and those lauded features should still be performing to the best of their ability today.
The vehicle also delivers a surprising amount of power via the turbocharged engine, and the sporty design only helps emphasize those capabilities. The exterior of the vehicle is certainly eye-catching, and the interior is just as opulent. Best of all, the vehicle has been praised for its reliability, so you can surely depend on the vehicle for several years. Coming in at a bit more than $4,500, this is one of the best used cars you could possibly pursue.
2008 Saturn Astra
This oddly-shaped hatchback might not necessarily be your cup of tea, but there's no denying that the vehicle has proven itself a reliable and inexpensive used option. The sleek exterior is as stylish as it is aerodynamic, boosting the relatively underwhelming power specs. Meanwhile, the interior includes an array of driver-friendly amenities, making for a much more bearable commute.
Unfortunately, the vehicle's reliability hasn't been praised by critics. However, considering this model year is still less than a decade old, you should expect to squeeze several more years out of this ride. For those who are seeking an inexpensive (the vehicle generally sells for just over $4,000) commuter that won't guzzle gas, the 2008 Saturn Astra is a logical choice.
2007 Dodge Caravan
We understand if you don't want to drive around in a nearly 10-year-old minivan, but that doesn't mean the model still isn't a solid used vehicle. In fact, it provides owners with a surprisingly smooth driving experience, and drivers will also be impressed by the vehicle's handling and control.
Some pundits have criticized the vehicle's "low-quality materials," and these features predictably fail after several years. Furthermore, many drivers have found that the van and the brand don't promise the best reliability.
2007 Kia Rio5
This hatchback doesn't necessarily excel when it comes to any one feature or capability, but on the flip side, these attributes also don't disappoint. Kia seemingly did an admirable job assuring that every individual aspect of their vehicle was up to par, although that ultimately meant that their product wasn't all that flashy.
The safety features, led by the six standard airbags, have proven trustworthy, and the solid fuel efficiency specs means drivers can save some additional money at the gas pump (although you should expect that the listed specs have declined over the years). The cabin is made of sturdy, long-lasting materials, and drivers can expect to enjoy one of the smoothest rides in the entire class. Perhaps most importantly, the 2007 Kia Rio5 has demonstrated itself one of the most reliable hatchbacks on the market, thus promising a buyer that their used vehicle will last them for at least several years.
2008 Chevy Aveo
This tenured model will surprise owners in several ways. For starters, the abundance of interior room is rather surprising, especially when you figure that the vehicle is classified as a subcompact. The interior materials are surprisingly elegant and durable for such an inexpensive vehicle. Best of all, a used version of the 2008 Chevy Aveo shouldn't cost you an arm and a leg, and the adequate reliability means you shouldn't run into any major issues.
On the flip side, if you're seeking power, the Aveo might not necessarily be the best option. Even in its heyday, the subcompact was only capable of cranking out underwhelming power specs. To only add to the disappointment, the low-power engine isn't even that efficient.
2007 Saturn Ion
We tried to vary out the brands during this post, but we couldn't ignore the potential of a used 2007 Saturn Ion. There are a variety of reasons why this vehicle should be atop a customer's list, not the least of which is the car's performance. For such a small vehicle, the Ion is capable of pumping out a surprising amount of power, allowing drivers to keep up with other cars when traveling at high speeds. Acceleration is also rather impressive, although some pundits weren't thrilled with the overall driving experience (including handling).
Meanwhile, the abundance of cargo room is an appreciated feature, especially if you're going to be relying on your used vehicle as a road tripper. While the interior amenities leave a bit to be desired, the unique body panel composition means the exterior should be devoid of any rust.
2007 Kia Spectra
Similar to Saturn, we had to mention this used option, despite the fact that the brand has already appeared on this list. After all, customers are unlikely to find such a stylish sedan for such an affordable price. The entire vehicle, inside and out, is adorned in clever and opulent features, and you'll probably surprise many of your friends when you mention that the vehicle is approaching ten years old. Engine power is relatively average, although that shouldn't be enough to dissuade you from pursuing this car.
Most importantly, the vehicle is reliable, lasting drivers several years without many issues. This could partly be attributed to the abundance of safety functions, given that drivers are better able to avoid any crashes