Recent Laws Aim to Protect Car-Buying Consumers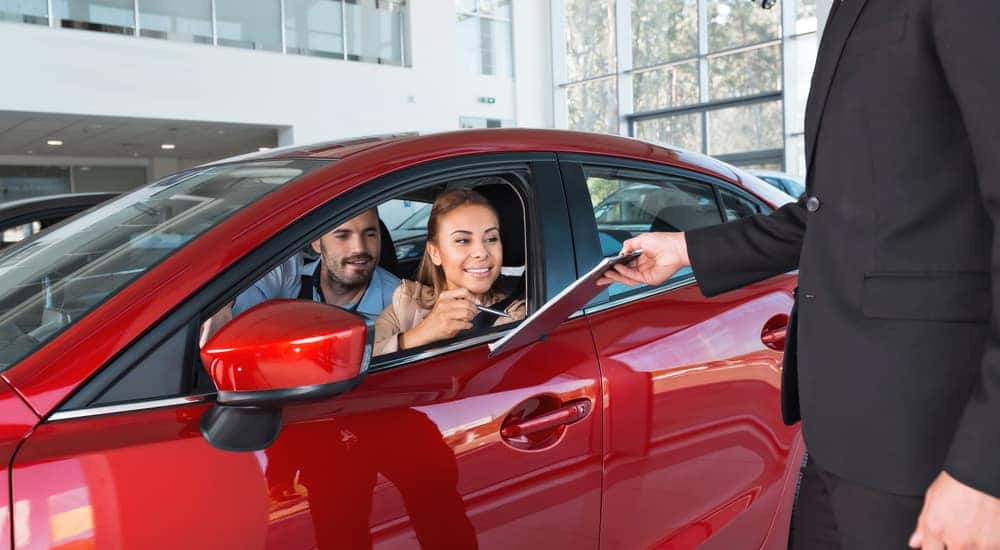 If you've ever explored all of your options as you were shopping for a new or used car, you've surely come across the Buy Here-Pay Here industry. In that case, you're surely familiar with the reported "risks" that accompany these respective dealerships.
The preconceived notion is that these businesses are willing to finance their various vehicles, but they often attach incredibly high-interest rates to these sales. Occasionally, customers will ultimately end up paying twice the value of the car because of these extra required payments. Unfortunately, few institutions (including credit unions or banks) are willing to finance a customer with a poor credit score, giving these individuals few alternative options. Furthermore, the industry has a stigma of having a quick trigger finger when it comes to repossession, as they won't think twice about immobilizing your vehicle following one missed payment.
Generally, these notions are shortsighted and incorrect. However, once upon a time, there wasn't a guarantee that you could trust these applicable dealerships. Fortunately, some states are already looking to oversee the entire industry, assuring that customers remain protected throughout the buying process. Below, we've reviewed some recent laws put into place in California. Even if you're seeking a Buy Here-Pay Here dealership in Indianapolis, you can at least understand the common protections that customers can now capitalize on…
Back in 2012, a pair of revolutionary bills were signed into laws by governor Jerry Brown. These new laws were intended to protect car-buying customers, especially those who were struggling with poor credit and didn't have an alternative option when it came to purchasing a car.
The first bill specifically oversaw Buy Here-Pay Here dealerships that specifically catered to those with poor credit and low incomes. If these businesses wanted to provide financing to these applicable customers in the future, they were now required to attach a warranty to the vehicle. While the industry previously had the stigma of selling untrustworthy (or even "lemon") vehicles, the new bill was intended to protect them in the event they opted for a faulty vehicle.
The revamped laws also focused on the set value for these specific vehicles. Dealerships were now required to attach a fair market value to each of their offerings, meaning they couldn't attach a ludicrous price tag to any of their available vehicles. Furthermore, the laws also protected customers who were eying late payments. The bill was intended to provide these individuals with a bit more flexibility when it came to completing their monthly transactions. Previously, a late payment would lead to repossession. While this may have been justified on the part of the dealership, there's no denying that it's a bit too drastic of a repercussion. Now, these customers won't be eyeing as severe consequences if they happen to miss a single payment.
Surprisingly, Brown did deny one single bill. This specific law would have limited the value of the accompanying interest rates, meaning these dealerships could no longer ask for insane amounts of interest from their loans. Specifically, the law would have meant that the interest rates couldn't exceed 17-percent, and it also called for a "grace period" where customers can complete any late payments.
While this specific bill was logical and rooted in reality, it would have meant that the industry was now considered bona died "finance lenders." As the Los Angeles Times explains, this would have required the Department of Corporations to oversee the entire endeavor. Ultimately, this proved to be too drastic of a measure for Brown to commit.
"I signed two 'buy-here-pay-here' consumer protection bills this session," Brown said at the time (via Ken Bensinger and Patrick McGreevy of the Los Angeles Times). "If consumers need added protection once those bills are implemented, my administration will work with the Legislature to find appropriate, measured solutions."
When the deals were completed, lawmakers shifted their focus to the one bill that wasn't ultimately passed. Furthermore, they were looking to reduce the number of dealerships that capitalized on the unconventional "churning" strategy. Often times, this meant that the seller was focused on selling a single vehicle as many times as possible, meaning they had a quick trigger finger when it came to repossession.
In 2015, lawmakers acted on these plans. A bill was put into motion that prevented these dealerships from installing engine immobilizers into their vehicle's engines. Previously, these sellers had the ability to shut down their cars' mechanics when a customer has missed a payment. This could lead to safety concerns, and this strategy is also over the top when you consider that these dealerships were relying on these immobilizers after only a single day of missed payments. Specifically, the bill asked that these sellers provide a 10-day "grace period" before these were allowed to repossess and/or immobilize the engine, and they also noted that the dealership had to provide "a second warning notice 48 hours before the car is rendered inoperable" (via Marc Lifsher of the Los Angeles Times).
"Dealers often target the working poor and rely on repeated reselling of these high-priced vehicles to generate much of their revenue," Assemblyman Chris Holden said at the time. "AB 265 would provide added protection for these low-income purchasers … by slowing down aggressive repossession of cars."
The bills were a result of an extensive investigation done by the Los Angeles Times. The publication found that there were a number of unethical practices happening in these California dealerships, noting that the businesses specifically preyed on vulnerable consumers.
"The Times had found that such dealers tailor their business to working families that need cars for work," the article said. "They charge interest rates that can surpass 30% on vehicles with well over 100,000 miles on the odometer. Many repossess aggressively and put consumers into deals they cannot afford, increasing their chances of default."
Fortunately for consumers, this is starting to become the norm in this specific industry. Therefore, if you're in search of a Buy Here-Pay Here dealership in Indianapolis, you shouldn't have any reservations about purchasing a vehicle from one of these lots.