Recent Laws Aim to Protect Car-Buying Consumers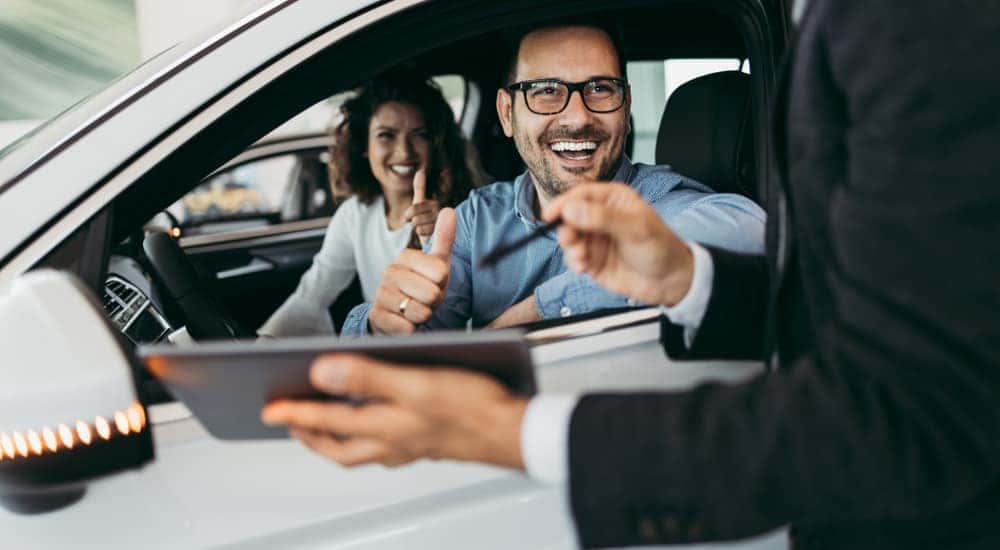 If you've ever explored all of your options as you were shopping for a new or used car, you've surely come across the Buy Here-Pay Here industry. In that case, you're surely familiar with the reported "risks" that accompany these respective dealerships.
The preconceived notion is that these businesses are willing to finance their various vehicles, but they often attach incredibly high-interest rates to these sales. Occasionally, customers will ultimately end up paying twice the value of the car because of these extra required payments.
Unfortunately, few institutions (including credit unions or banks) are willing to finance a customer with a poor credit score, giving these individuals few alternative options. Furthermore, the industry has a stigma of having a quick trigger finger when it comes to repossession, as they won't think twice about immobilizing your vehicle following one missed payment.
Generally, these notions are shortsighted and incorrect. However, once upon a time, there wasn't a guarantee that you could trust these applicable dealerships. Fortunately, some states are already looking to oversee the entire industry, assuring that customers remain protected throughout the buying process. Below, we've reviewed some recent laws put into place in California. Even if you're seeking a Buy Here-Pay Here dealership in Indianapolis, you can at least understand the common protections that customers can now capitalize on…
Protecting Car Buyers
Back in 2012, a pair of revolutionary bills were signed into laws by governor Jerry Brown. These new laws were intended to protect car-buying customers, especially those who were struggling with poor credit and didn't have an alternative option when it came to purchasing a car.
The first bill specifically oversaw Buy Here-Pay Here dealerships that specifically catered to those with poor credit and low incomes. If these businesses wanted to provide financing to these applicable customers in the future, they were now required to attach a warranty to the vehicle. While the industry previously had the stigma of selling untrustworthy (or even "lemon") vehicles, the new bill was intended to protect them in the event they opted for a faulty vehicle.
The revamped laws also focused on the set value for these specific vehicles. Dealerships were now required to attach a fair market value to each of their offerings, meaning they couldn't attach a ludicrous price tag to any of their available vehicles. Furthermore, the laws also protected customers who were eying late payments. The bill was intended to provide these individuals with a bit more flexibility when it came to completing their monthly transactions. Previously, a late payment would lead to repossession. While this may have been justified on the part of the dealership, there's no denying that it's a bit too drastic of a repercussion. Now, these customers won't be eyeing severe consequences if they happen to miss a single payment.
What Was Not Changed?
Surprisingly, Brown did deny one single bill. This specific law would have limited the value of the accompanying interest rates, meaning these dealerships could no longer ask for insane amounts of interest from their loans. Specifically, the law would have meant that the interest rates couldn't exceed 17-percent, and it also called for a "grace period" where customers can complete any late payments.
While this specific bill was logical and rooted in reality, it would have meant that the industry was now considered bonafide "finance lenders." As the Los Angeles Times explains, this would have required the Department of Corporations to oversee the entire endeavor. Ultimately, this proved to be too drastic of a measure for Brown to commit.
"I signed two 'buy-here-pay-here' consumer protection bills this session," Brown said at the time (via Ken Bensinger and Patrick McGreevy of the Los Angeles Times). "If consumers need added protection once those bills are implemented, my administration will work with the Legislature to find appropriate, measured solutions."
When the deals were completed, lawmakers shifted their focus to the one bill that wasn't ultimately passed. Furthermore, they were looking to reduce the number of dealerships that capitalized on the unconventional "churning" strategy. Oftentimes, this meant that the seller was focused on selling a single vehicle as many times as possible, meaning they had a quick trigger finger when it came to repossession.
When Did the Law Take Effect?
In 2015, lawmakers acted on these plans. A bill was put into motion that prevented these dealerships from installing engine immobilizers into their vehicle's engines. Previously, these sellers had the ability to shut down their cars' mechanics when a customer has missed a payment. This could lead to safety concerns, and this strategy is also over the top when you consider that these dealerships were relying on these immobilizers after only a single day of missed payments. Specifically, the bill asked that these sellers provide a 10-day "grace period" before these were allowed to repossess and/or immobilize the engine, and they also noted that the dealership had to provide "a second warning notice 48 hours before the car is rendered inoperable" (via Marc Lifsher of the Los Angeles Times).
"Dealers often target the working poor and rely on repeated reselling of these high-priced vehicles to generate much of their revenue," Assemblyman Chris Holden said at the time. "AB 265 would provide added protection for these low-income purchasers … by slowing down aggressive repossession of cars."
Has the Law Made Changes in the Industry?
The bills were a result of an extensive investigation done by the Los Angeles Times. The publication found that there were a number of unethical practices happening in these California dealerships, noting that the businesses specifically preyed on vulnerable consumers.
"The Times had found that such dealers tailor their business to working families that need cars for work," the article said. "They charge interest rates that can surpass 30% on vehicles with well over 100,000 miles on the odometer. Many repossess aggressively and put consumers into deals they cannot afford, increasing their chances of default."
Fortunately for consumers, this is starting to become the norm in this specific industry. Therefore, if you're in search of a Buy Here-Pay Here dealership in Indianapolis, you shouldn't have any reservations about purchasing a vehicle from one of these lots. For those looking for a reputable Buy Here-Pay Here dealership, visit us at McCluskey Automotive. We follow only the best practices and work hard to ensure you are getting the best deal on a new-to-you vehicle that fits your budget and your lifestyle.
---
2021 Update
What Laws Protect Me in 2021?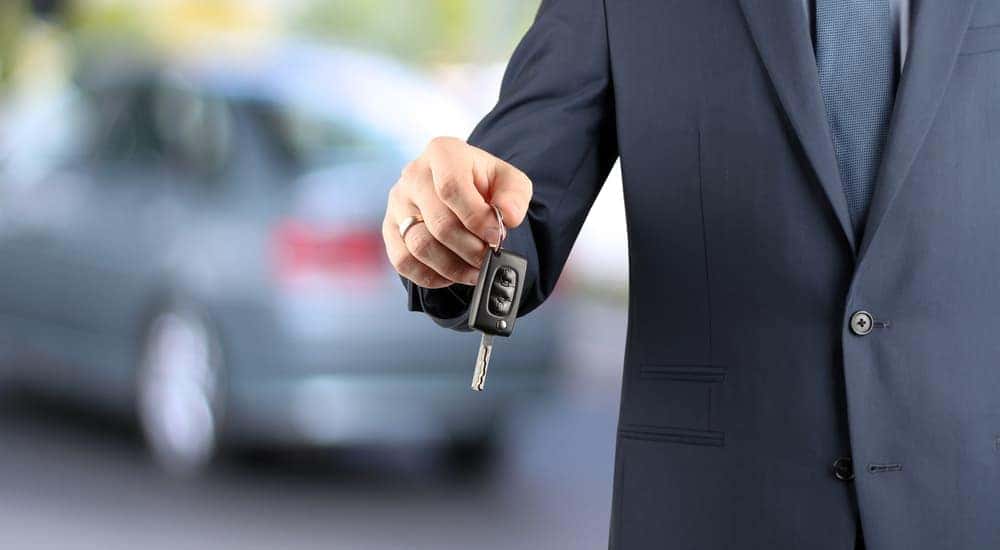 Honestly, despite the fact that there are some unfortunate cases where Buy Here Pay Here dealerships have preyed on people who desperately needed a vehicle, there are not a huge number of laws that specifically apply to them. That being said, there are numerous federal and state laws – in every state – that do apply to BHPH dealers simply because they are car dealerships and lenders. Understanding all of these laws can be complicated, however, which is why it's always best to have a lawyer take a look at any contract you're about to sign.
Speaking of lawyers, we want to make one thing very clear: we're not lawyers or attorneys, and the advice, suggestions, and considerations in this article are absolutely not meant as legal advice. We're providing our perspective as a dealership in this industry and some suggestions on things you should keep in mind when approaching a Buy Here Pay Here dealership. But, nothing we say should be seen as professional legal advice – always consult with a licensed attorney in your state for legal questions you have. It can be pricey to get an hour of professional legal advice, but the alternative can be much more expensive.
State Laws to Protect Consumers
Although we saw an example of a pair of laws that were passed in California, which specifically targeted BHPH dealerships, most states don't have many – if any – such laws. That doesn't mean that Buy Here Pay Here dealers are unregulated and free to do anything they like, far from it, in fact. Rather, they simply have to abide by a number of state laws that apply to all car dealerships; since they provide lending, however, they also have to follow state laws that are intended for lenders in particular.
In other words, there are plenty of state laws that apply to BHPH dealerships, even if there aren't any laws that are specifically written with these businesses in mind. You could argue that since they're also lenders and have more regulations to follow there, that these dealerships have more regulation than other car dealers that don't provide Buy Here Pay Here financing. When dealerships aren't aware of these laws or ignore them, they can get into a lot of trouble.
Here in Ohio, for example, back in 2012, then-Attorney General (now Governor) Mike DeWine filed numerous lawsuits against several Buy Here Pay Here dealerships for violating Ohio's consumer protection laws. They weren't violating laws specific to BHPH dealers but rather were in violation of laws that apply to all sorts of lenders. These lawsuits included claims that the dealerships had violated a number of different requirements, including failing to notify their customers about payment due dates, failing to notify their customers about the total cost of credit, and including an acceleration clause for defaulting on a loan that made the entire loan due immediately without notice.
This is the perfect example of how state laws protect consumers – not necessarily by targeting specific types of businesses but by creating larger guidelines that all companies have to follow. A reputable dealership will always provide you with all of the information you need, clearly in writing, so that you never have to guess about something like when payment is due or how much is owed. If, at any time, you're not provided with this kind of information, but you're asked to sign a contract, then get out of there right away.
Federal Laws to Protect Consumers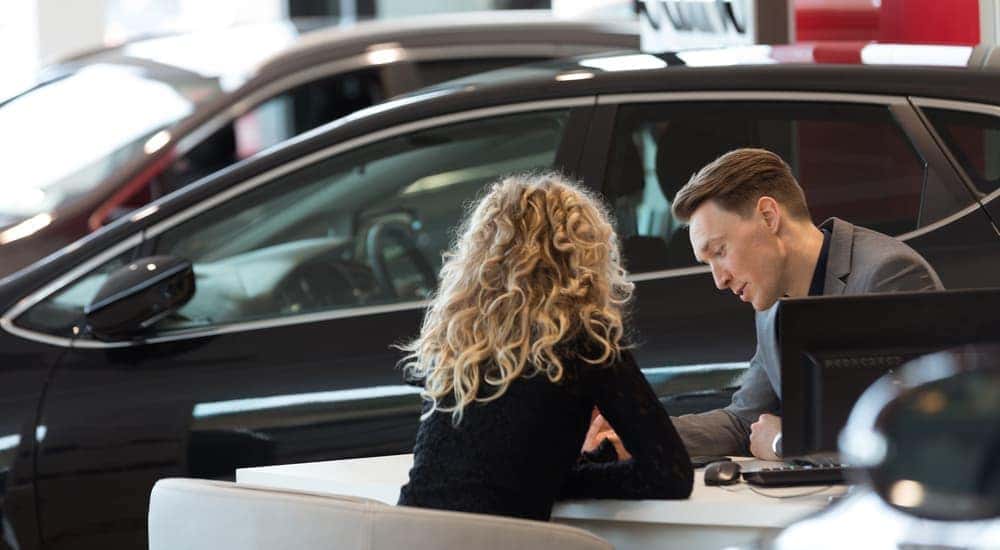 Similar to state laws, there aren't a lot of federal statutes designed to regulate Buy Here Pay Here dealerships specifically. But, there are many federal laws and regulations that govern not only auto dealerships but lenders too, which apply to every BHPH dealer in the country. For example, the Truth in Lending Act (TILA) is a federal law enacted in the 1960s, which provides a great deal of regulation for lenders and creditors. As such, every BHPH dealer in the US has to disclose credit terms to you in a clear way, including the annual percentage rate, so that you are fully informed about what you're agreeing to.
While some dealerships might decide to play fast and loose with state laws (though we really don't understand why they would), few are willing to face potential federal charges. Similarly, BHPH dealerships handle sensitive personal information of their customers, including credit information, pay stubs, and copies of a customer's driver's license. As such, there are federal privacy regulations that govern how this information needs to be safely and securely stored when needed and disposed of to ensure there is no opportunity for identity theft.
Under federal guidelines, BHPH dealerships also have to ensure they don't engage in discriminatory lending based on ethnicity or other factors. In 2015, Fifth Third Bank was ordered to pay $18 million to African-American and Hispanic borrowers who had received financing at worse rates than white customers – as well as another $3 million to consumers who had been harmed by predatory add-on products for their credit cards. So BHPH dealers have to treat all of their customers fairly and equitably, or they can end up facing similar penalties.
The Golden Rule: Caveat Emptor
At the end of the day, the best thing you can do, as a customer, to protect yourself is to follow the golden rule of any business deal or contract: caveat emptor. This is a Latin phrase that essentially means, "Let the buyer beware," which is to say that the ultimate responsibility for knowing what you're getting into, as a customer, rests upon you. While you might feel this is unfair, it means you have the power to walk away from any deal and to ensure you're getting treated fairly.
The best way to do this, when it comes to something as expensive and important as a dealership contract and paperwork for an auto loan, is to have an experienced attorney look over the contract for you before you sign it. This might seem excessive or cost-prohibitive, but it's the best way to guarantee you're protected and getting a fair deal. This is good advice for any big decision, including financing for a car, home, or other major purchase, in order to ensure you're protected from predatory behavior.
If you don't have an attorney already, which is understandable, then you can pretty easily find one who has experience or specializes in dealing with contract law. A contract for auto financing from a BHPH dealership is going to be relatively simple compared to something like a contract drawn up between two corporations, so it should be easy for an attorney to look it over and make sure everything is in place. There are local services that can help you find a good lawyer, as well as a referral system through the American Bar Association.
We know that if you're shopping at a BHPH dealership, then you might think you won't be able to afford a lawyer. There are legal aid services and legal clinics available that can help people at a low price, sometimes for free, or that can help you find someone that won't charge a huge rate. It's worth paying for an hour of time to have an attorney look over your contract and make sure everything is right and fair. If a BHPH dealership has a problem with you having an attorney look over your financing paperwork and the final contract, then that's a huge red flag that they don't have your best interests in mind.