Popular Used Cars in Dayton, Ohio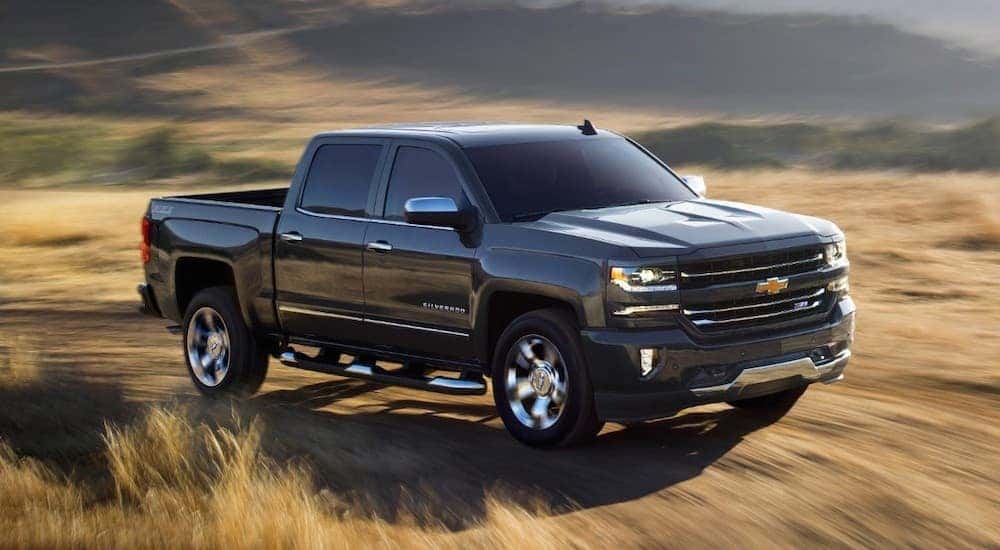 Time to purchase your next vehicle? If you're local to the Dayton area, you've probably been searching for used cars in Dayton, Ohio, endlessly. You want to choose the right dealership, pay the best possible price, and select a car that you'll love for years to come. However, this task can seem difficult. At McCluskey Auto, we are dedicated to making shopping for used cars in Dayton, Ohio as convenient as possible. So, from our extensive inventory of popular vehicles to flexible financing, here is what you can expect when shopping for used cars with McCluskey Auto.
Consumer-Favorite Models
At McCluskey Auto, we have hundreds of used vehicles in stock for our new and returning customers. Our used and CPO inventory is made up of a variety of makes, models, features, and configurations. Whether you're looking for a truck, SUV, or sedan, we'll have you covered in a variety of makes and models. Not sure what type of vehicle you're looking for? Here are a few of our most popular used cars in Dayton, Ohio:
Chevy Silverado 1500
Chevy Equinox
Ford F-150
Ford Escape
GMC Sierra 1500
GMC Terrain
Nissan Rogue
Toyota Tundra
In addition to these vehicles, we also offer a variety of additional models from numerous manufacturers. Our inventory features family vehicles, sports cars, and several luxury options. To check out our current used inventory, simply visit our website and filter through hundreds of available models.
Important Considerations
Before you head to the dealership, there are a few things you'll want to consider. This mainly revolves around your budget and personal needs, but may also include other important factors.
Budget
When it's time to purchase your next used car in Dayton, Ohio, you'll want to make sure that your budget has been carefully considered. Choosing a price range that you'd like to spend on your vehicle is a good start, but purchasing a vehicle includes a long list of financial factors. You'll want to not only consider the overall cost of your vehicle but also what you can afford as a down payment, as well as what you're looking for in terms of a monthly payment. It is also important to factor in your monthly insurance payment, and even future costs of maintenance and repair. At this time, it is also a good idea to be aware of your credit score, and the value of any vehicle you're interested in trading in.
Needs
When you purchase a vehicle, you want it to suit your needs as much as possible. So, it's important to consider and even write down exactly what you're looking for in a vehicle before heading to the dealership. Do you need plenty of passenger and cargo space? Or, maybe you need as much power and capability as possible? Considering questions like these will ensure that you choose the right model for your next vehicle and are able to carry out your personal needs. At McCluskey Auto, we have a vehicle for every driver, no matter what their automotive goals may be. From spacious and versatile SUVs to powerful trucks and efficient sedans, we've got you covered with an extensive selection of vehicles. If you're unsure of what type of vehicle best suits your needs, simply visit our dealership and chat with one of our knowledgeable used car specialists!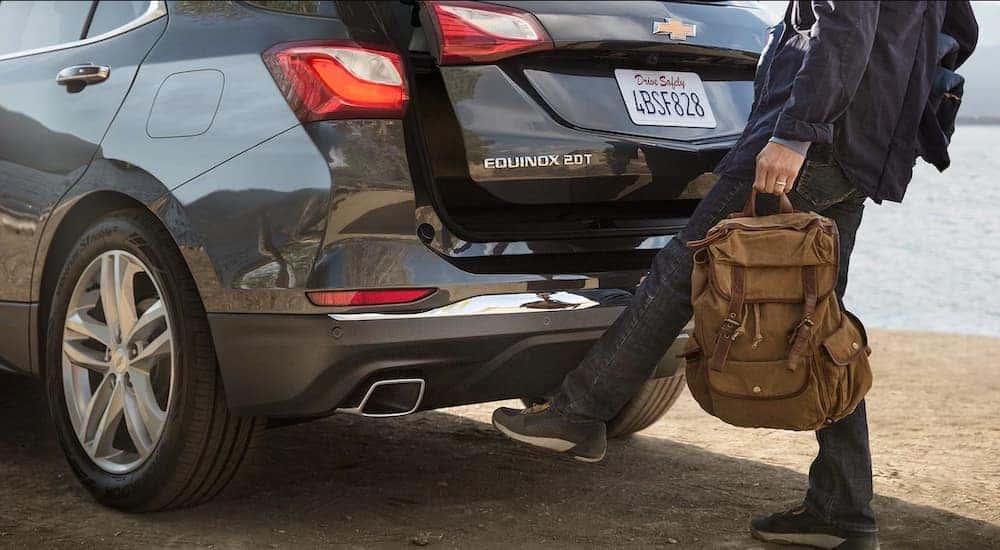 Used vs Certified Pre-Owned
Another consideration you may want to make is whether to choose between a used or certified pre-owned vehicle. If you're not quite sure of the difference between these two types of vehicles, it's really not too complicated. Both used and CPO vehicles are used models; however, CPO vehicles have gone through a strict certification process in order to earn their certified pre-owned status. A certified pre-owned vehicle will be of a recent model year and have relatively low mileage and a clean vehicle history report. Because of these qualities, CPO vehicles are more expensive than used vehicles, however they are still a more affordable option to purchasing new. Used vehicles can still share many of these qualities and, if from a reputable dealership, are still high-quality vehicles. The choice ultimately comes down to your budget and personal preferences. At McCluskey Chevy, we offer a wide selection of both used and CPO vehicles. To learn more about our available options, simply visit our website or give us a call!
McCluskey Auto Perks
Financing Solutions
At McCluskey Auto, we offer financing for all types of credit backgrounds. Whether you have perfect credit, average credit, or poor credit, we have a financing solution available to get you into your next vehicle. If you're shopping for used cars in Dayton, Ohio, you can feel confident that McCluskey Auto will make the financial process of purchasing a vehicle, quick, easy, and painless. Drivers who are worried about qualifying for a loan or who would like to speed up this step in the process can visit our website and apply for financing directly. We even offer a few additional online tools to help with the financial process, including:
Shop By Payment Feature
Payment Calculator
Value Your Trade Tool
Get Your Credit Score Feature
As your local used car dealer, we are experts at financing drivers of all backgrounds and are eager to make this step of your car-buying process as convenient as possible.
Specials & Incentives
In order to provide you with as much savings as possible during your next vehicle purchase, we offer regular specials and incentives on all of our used cars in Dayton, Ohio. We apply our specials and incentive on top of our low and competitive pricing, which is clearly listed and requires no haggling with our sales team. Our specials change regularly, so to get a better idea of our current deals, visit our website or feel free to give us a call.
Positive Customer Feedback
Drivers interested in purchasing a used car in Dayton, Ohio, will want to make sure they take every step possible in ensuring that they choose a reputable dealership. At McCluskey Auto, we are proud to display our customer feedback directly on our website, and even encourage all of our customers to leave feedback through our online form. On our website, you'll find hundreds of positive customer reviews from our satisfied customers, many of which are returning customers that we are proud to keep in the McCluskey Auto family. To check out our reviews, simply visit our website and find our 'Reviews' tab.
Looking for Used Cars in Dayton, Ohio? Choose McCluskey Auto!
If you're searching for used cars in Dayton, Ohio, you'll want to check out what McCluskey Auto has to offer. Our inventory is home to hundreds of used vehicles that have all been properly maintained and are held to the highest of standards. Each and every vehicle on our lot is also fairly priced with specials and incentives that are happily applied when applicable. At McCluskey Auto, we are even happy to provide flexible financing solutions when needed. This includes our Buy Here Pay Here (BHPH) program for drivers who have been denied by automotive financing in the past or have poor credit. We also work to improve our customer experience by offering numerous online tools and an array of McCluskey exclusive benefits. So, when you're in need of a used car in Dayton, Ohio, be sure to choose McCluskey Auto!