Mistakes to Avoid When Buying a Used Car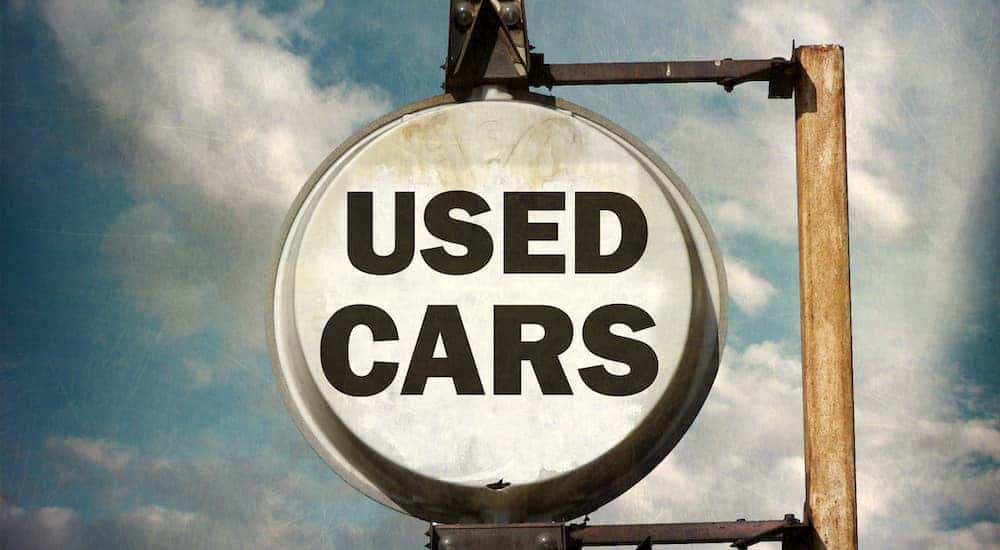 There are many things to consider when buying a used car from a used car dealer or other sellers. The type of car, year, mileage, color, best safety features, and so on, all play a part in determining which used car is right for you. In your search for the perfect used vehicle, there are decisions to be made not only about the car but about financing, insurance, and warranties as well. With all the decisions that have to be made and pieces that need to fall into place, there are areas of the used car buying process that lead to simple mistakes that can cost you valuable time and money. Here are some of the most common mistakes to avoid when buying a used car.
Rushing
When you need a car it can seem like you need to rush to get one as soon as humanly possible. The truth of the matter, though, is that taking your time and not rushing the car shopping process is something that can greatly benefit you. This is especially true when shopping for used cars. There are many steps involved in finding the perfect car for you. Rushing to get the first car that catches your eye or fits your budget is not the best course of action. Being patient and taking your time through the process whenever possible could save you money and time now, and down the road.
Not Doing Your Research
When shopping used car dealers for your next car, it is important to prepare yourself. The internet has made it incredibly easy to learn everything you need to know about the car you want, where to get it, and how to get it financed. The world of used car buying is literally at your fingertips, and in this world, knowledge is most definitely power. Arming yourself with information about vehicles, features, safety recalls, pricing, and used car dealers in your area can give you an upper hand. Doing thorough research to get this information can help you save time, money, and worry in the long run, even if it seems time-consuming up front.
Shopping for Deals and Incentives Instead of Cars
Part of shopping around includes navigating sales and deals offered by used car dealers. There are many deals like trade-in incentives, rebates, and special financing, among other things, that can seem like the best option when shopping for a car. These advertisements and programs are a great way to get customers in and can really benefit you, but always remember the special deals and sales offered are only as good as the vehicle it gets you. Is the car you are getting with these deals the car you want and need? Is the deal saving you a little bit of money now only to cost you later? These are very important questions you will need ask yourself when deciding where and what car to purchase.
Setting Your Sights on a Specific Make and Model
When deciding what car will be best for you it is important not to get hung up on the idea that there is only one specific make and model that will work for you. It is best to think of the features you will want and need in your car and use your research to find a few makes and models that fit the bill. If you decide a mid-size sedan is what you want and need you can find a few similar makes and models to give you more options to pick from. Start by deciding what type of vehicle will best suit your needs and go from there. Not falling in love with just one make and model will keep you from making a rushed decision just to get the one car you think you want.
Not Utilizing the Test Drive
Many times when buying a car, people will skip the test drive, or do not take one long enough to get the most out of it. The test drive is one of the most important parts of buying a car. After all, you can tell a lot about a car by the way it drives, especially a used one, and driving is the majority of what you'll be doing in it. Is the car making any funny sounds? Is it comfortable for you to handle? Do you like the way it drives? You can find out so many things on a test drive. The bells and whistles are nice, but nothing beats a smooth ride. No matter if you are purchasing from a used car dealer or a private seller, take at least 30 minutes to test drive the vehicle before purchasing it.
Not Checking a Vehicle's History
Buying a used car means you are buying a car with a past, and it is really easy to find out if it is a good or bad past by getting a vehicle history report. Often a used car dealer can provide you with basic history about your car and its past maintenance. Many people take that information at face value and do not look any further. By ordering your own vehicle history report you can learn so much more about a car than just the history of its basic upkeep. You can see how many previous owners it has had, its accident history, if there are any liens on it, and a whole host of other information. This information can help you make a more informed decision about your purchase and the baggage that comes with it.
Not Having a Mechanic Look at the Car
It is an extra cost, but not having a used vehicle inspected by a mechanic can be a huge mistake that can cost you more money down the road. A used car can have hidden problems that even the seller does not know about. Finding out about these things ahead of time can help you avoid a bad purchase. If the inspection turns up problems, but you still really want the car, you can use the inspection to negotiate the cost of repairs off the purchase price. If a used car dealer or other sellers will not allow you to have the vehicle inspected, that is a red flag signaling you should just move on.
Focusing On the Wrong Aspects of Financing
When working through the financing process people tend to focus on what their monthly payment will be. This is a common mistake that can end up costing you any savings you may have made on your purchase price. By focusing on the monthly payment and not the whole amount being financed people tend to end up paying higher interest for a longer contract. This adds up to much more over. Negotiate each part of your financing individually to make sure your savings do not get washed away.
Sometimes a large purchase like a car can seem overwhelming, and when considering a used car there are many things to consider. Sometimes these choices pile up and can lead to simple mistakes. Do not let that steer you away from purchasing a used car though. By using the resources available to you to arm yourself with information, avoiding these common mistakes is simple, and you will find the perfect used car for you and your lifestyle.