McCluskey Has the Buy Here, Pay Here Financing You Need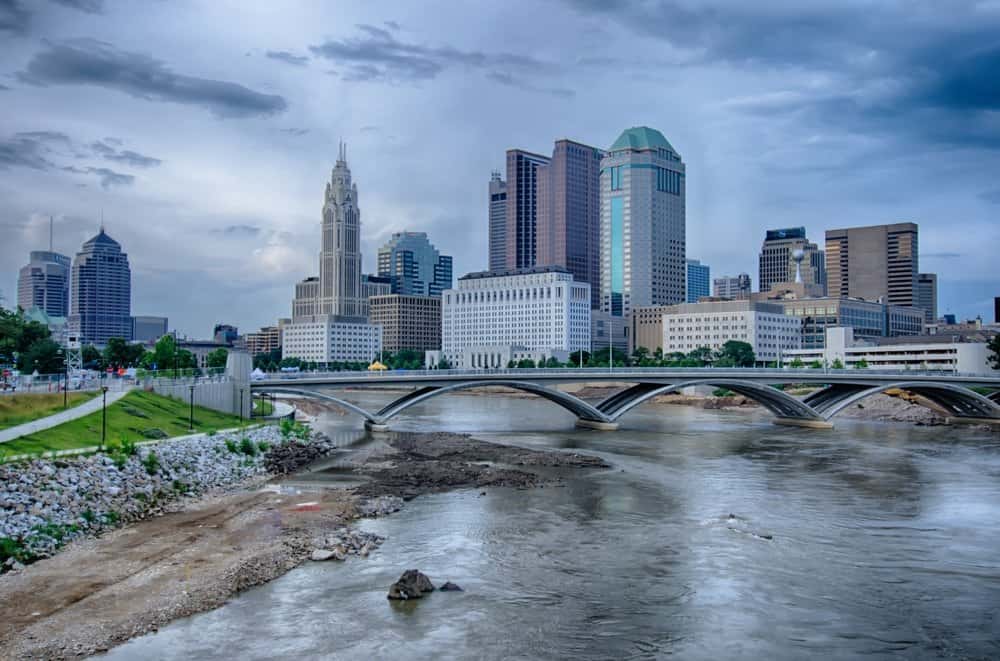 Are you in need of a newer set of wheels? Are you unable to get a loan through regular financial institutions? Where do you turn when financing is a huge issue regarding finding a newer vehicle that you may not only want but probably need, just to survive?
McCluskey Automotive Group has a Buy Here Pay Here dealership in Columbus, Ohio that can get you on the right track and into a newer set of wheels in no time.
Remember, You Are Not Alone.
Many people these days are bound by their poor financial mistakes of the past.
A bad credit history can not only haunt a person for years and years, but can also keep an individual trapped and unable to secure the transportation he or she needs to make a positive difference in their finances.
A decent mode of transportation, which is safe and reliable is something that we at McCluskey Automotive Group believe that everybody not only deserves but needs in this day and age to survive.
Bad credit can not only keep you from receiving a vehicle loan, it can even sometimes keep you from getting that job which you desperately wanted – a career which could have freed you from that endless dead-end job of service or manual labor.
Employers these days are being more diligent about checking on prospective employees, and a poor credit history can show a lack of responsibility, poor management skills, and even a general lack of trustworthiness. All qualities valued by the majority of legitimate employers out there.
Not only can a poor credit history negatively impact your ability to attain a vehicle, or a sought after career, bad credit could keep you from finding a home to buy or even just rent. Many landlords are also checking prospective individual tenants' credit histories before leasing or selling property these days, which could mean disaster for those in a poor credit situation.
McCluskey BHPH is Your Answer
McCluskey Automotive Group knows that life happens. Mistakes are made. Plans fall through, jobs are lost , and bills get missed. We know that nobody is perfect.
That is why we are proud to offer a 100% Guaranteed Credit Approval to anyone who is in need of a newer vehicle. We make this possible by using our buy here pay here dealership platform, designed for those who are in a situation that needs to be changed.
How it Works
Buy Here Pay Here is very different than the "normal" or traditional route of vehicle purchasing. When using McCluskey Automotive's premier Buy Here Pay Here service, McCluskey finances your loan in house.
This is how we can guarantee a 100% approval. We do not search for outside or third party financing options like a new car dealership would. We have an in-house financing department that is dedicated to helping people with a poor credit history find a safe and reliable vehicle, at a price and payment plan that is reasonable and affordable. We will not tack on ridiculous interest rates like a bank or other financier would to a person with risky credit history.
McCluskey Automotive's Buy Here Pay Here dealers will provide the loan directly to you from us for your next vehicle. We do this by taking the payment for the vehicle directly from you, generally on a bi-weekly basis. Whatever your income schedule is, we will work with you.
Submit your payments on time, according to the plan worked out the day you signed your loan, and we will report those payments to the major credit monitoring bureaus. Unlike some of the other buy her pay here dealerships out there, we want to help you turn your history around and embark on a new chapter.
When all of your payments are made on time, at the end of the term, your credit rating could honestly and realistically see a significant improvement. This could give you the ability to possibly even finance through traditional means once again.
The Reality
In all fairness, you will not receive that brand new Chevrolet Colorado that you have been eyeballing every time you ride by the dealership. Unfortunately, it does not work that way.
What you will receive though when you walk into our buy here pay here dealership are genuine greetings and warm handshakes. Our team of professional salespersons and finance officers will be more than happy to listen to all of your concerns and needs and act accordingly.
When we are through discussing your financial situation and a thorough plan is established in which you and the dealership are both satisfied, a selection of quality used cars will be offered for you to choose from.
All of these vehicles will be safety inspected, reliable and ready to drive home. Although it will not be a shiny brand new car, it will be a new to you car that will get you where you need to go safely, securely, and affordably.
Why Choose McCluskey
McCluskey Automotive Buy Here Pay Here dealership is a part of the family-owned and operated McCluskey Automotive group. A name in the car business that has built a reputation for being trustworthy, honest, and attentive to our customers' needs.
We have helped countless families and individuals over the years not only receive a vehicle when no one else would approve them for one, but we've also helped those same people rebuild their credit history, launching them onto a positive start that can turn their lives around.
If you have walked into used car dealers in the past and been rejected, fear not, for McCluskey BHPH truly will guarantee 100% approval through our premier in-house financing.
If you have a less than perfect credit history and are in need of a reliable trustworthy set of wheels, McCluskey Automotive is your Buy Here Pay Here Dealership in Columbus, Ohio.
Your one-stop shop for a new to you vehicle, we guarantee judgment aside and a commitment to helping you change direction.