Making the Most of Your Used Car Buying Experience – Dayton, OH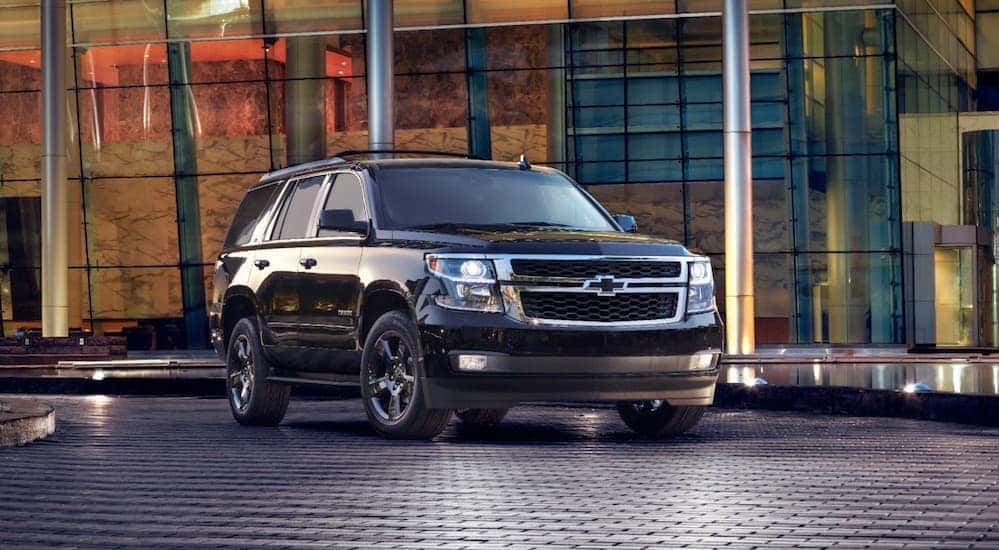 So, you're interested in purchasing a used car, but you're unsure of where to start. Surprisingly enough, you're not alone; there are plenty of customers who visit McCluskey Auto who are uncertain of where to start with the used car buying process. Fortunately, we're here to help. While there are plenty of dealerships that specialize in selling used cars in Dayton, Ohio, few are quite like us. We will always go the extra mile for our customers, helping them find the used vehicle that matches their lifestyle and needs perfectly. There are plenty of steps to car buying, and for some, starting can be incredibly overwhelming. For this reason, a member of our dedicated sales staff will work with you one-on-one to provide you the best-used car dealership experience possible. In this post, we're excited to share how you can make the most out of your used car buying experience at McCluskey Auto.
Pre-Owned or Certified Pre-Owned?
At McCluskey Auto, we offer a diverse selection of both pre-owned and certified pre-owned vehicles. Although plenty of our customers visit our dealership, unaware of the differences that each of these types of vehicles provides. While the price tag may show a significant difference, the cost difference of these vehicles only scratch the surface.
Certified pre-owned vehicles are used cars that have received certification either by either a manufacturer or dealership's certification program. What does it mean to be certified? Well, certification can mean a variety of things for different sources as each certification program is different. More often than not, though, a certified-preowned car has been thoroughly inspected and repaired before being placed on a lot. If you're purchasing a certified used car in Dayton, Ohio, you can also possibly expect a warranty program of some kind. Like the specifics of certification, these warranties can vary a lot between sources; however, some of them feature bumper to bumper coverage providing you peace of mind from the moment you head off the lot.
On the other hand, pre-owned vehicles are used cars that haven't received certification or thorough inspection from a dealer or manufacturer. While this may sound like a deterrent, the huge benefit of pre-owned cars is the price-tag. More often than not, pre-owned cars tend to be cheaper than certified pre-owned cars, and are dramatically cheaper than anything brand new. A used car offers a remarkably affordable option and is the preferred choice for plenty of drivers.
So which is better? Well, it all comes down to your preference, however, asking yourself ahead of time, whether you want a pre-owned or certified pre-owned car can make all the difference in your overall dealership experience.
SUV, Pickup, Sedan, or Hybrid?
One of the most significant questions you should ask yourself when buying a used car is, 'what kind of car do I want?' There are plenty of automotive options out there, and if you visit our used car dealership located not far from Dayton, Ohio, you'll likely find a plethora of different types. That said, each car type is designed for a particular kind of driver. For instance, an SUV or van is an excellent choice for the kind of driver that prefers plenty of space for cargo and passengers. On the other hand, commuters and drivers who want to save money at the pump may find greater satisfaction behind the wheel of a hybrid or sedan. Each car type can dramatically affect your overall driving experience and figuring out which is right for you can make finding the right car much easier.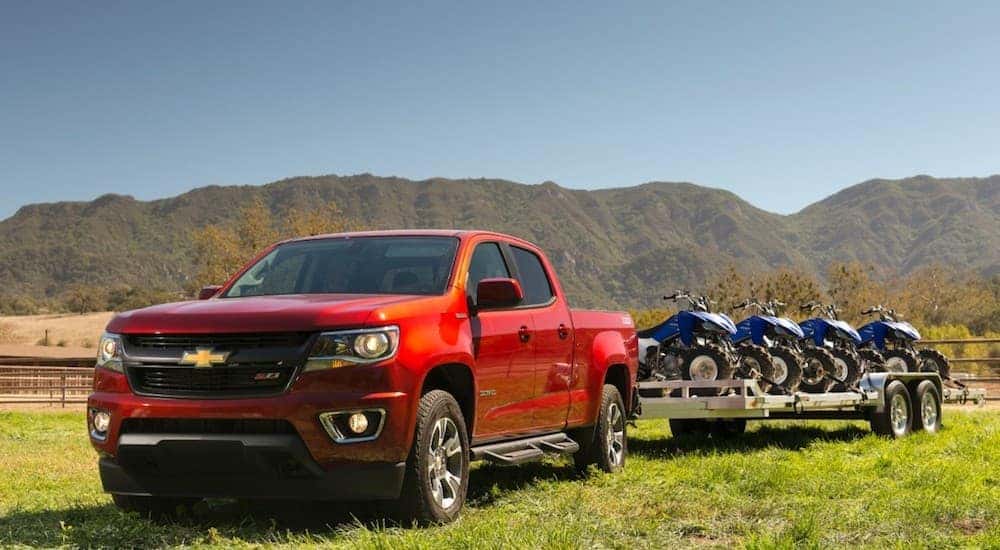 The Test Drive
Possibly one of the most crucial steps of the car buying process is that first test drive. Test driving offers you the chance to get up close and personal with a vehicle that you have your eye on. What makes a great test drive? Well, for starters, it is always great to have a sales representative that has your best interests in mind, and you can find just that at McCluskey Auto.
However, it is also worthwhile to develop a checklist of features and aspects you should look for in a vehicle. For example, if you're looking for a car that reaches the epitome of safety, you might want to ask your sales representative what the crash test scores for the vehicle are, and what smart safety features the vehicle is equipped with. On the other hand, if you're looking for a vehicle that has plenty of power beneath the hood, take the vehicle on a route that allows you to test its power capabilities firsthand. Writing up a checklist of what to look for and looking for it during your test drive can make all the difference in your test drive experience.
That said, we also recommend that you request to take your test drive on a route that you do on a semi-regular basis. It should be a drive that is relatively mundane so that you can focus on the vehicle, and decide whether or not it's a right fit for you.
Getting Your Finances in Order
Drivers shopping for used cars in Dayton, Ohio and beyond can agree, possibly the most intimidating part of the car buying process is the finances. While certified pre-owned and pre-owned vehicles offer a far more affordable option compared to new cars, they can still be quite the investment. If you're intimidated by the financial aspect of car buying, don't worry, our team at McCluskey Auto have got you covered, and will work within your budget to help you get behind the wheel of a used vehicle that meets all of your expectations.
To make the financial process a little easier, we always recommend that our customers first determine their budget so they can see what they can afford. By budgeting ahead of time, you can enter our dealership with greater confidence, and can make finding the right vehicle that much easier. If you're purchasing a certified pre-owned car, chances are you'll have to apply for an auto loan. When applying for an auto loan, we recommend that customers save up for a down payment. A down payment is an amount of money that you'll pay up front towards the loan. By providing a down payment, you can lessen the length of your auto loan, and in some cases can lower your monthly payments.
The financial aspect of car buying can be intimidating, but it doesn't have to be. When you visit McCluskey Auto, you'll be assisted by a team of financial experts who are committed to making things as simple and easy as possible.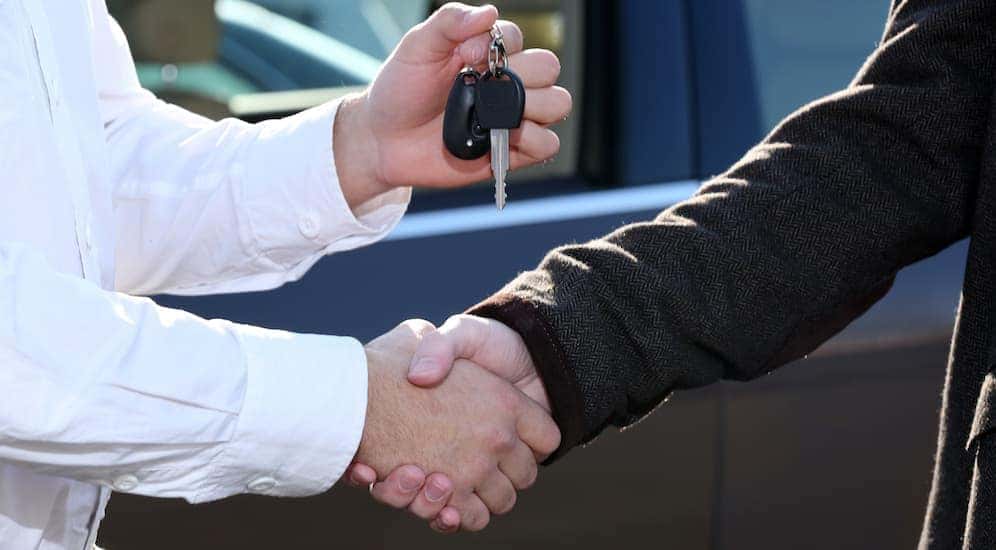 Buying a Used Car at McCluskey Auto
Here in Cincinnati at McCluskey Auto, we have earned a reputation for providing our customers with a stress-free and fulfilling used car buying experience. We believe that every driver that steps foot on our dealership deserves to sit behind the wheel of a vehicle that matches them completely. We offer a wide selection of pre-owned and certified pre-owned vehicles to choose from and will work with your budget to ensure you drive away with your ideal vehicle. With McCluskey Auto by your side, you can enter the car buying process with peace of mind, knowing that you are being assisted by a dealership that has your best automotive interests in mind.