Important Questions To Ask Yourself Before You Choose Buy Here Pay Here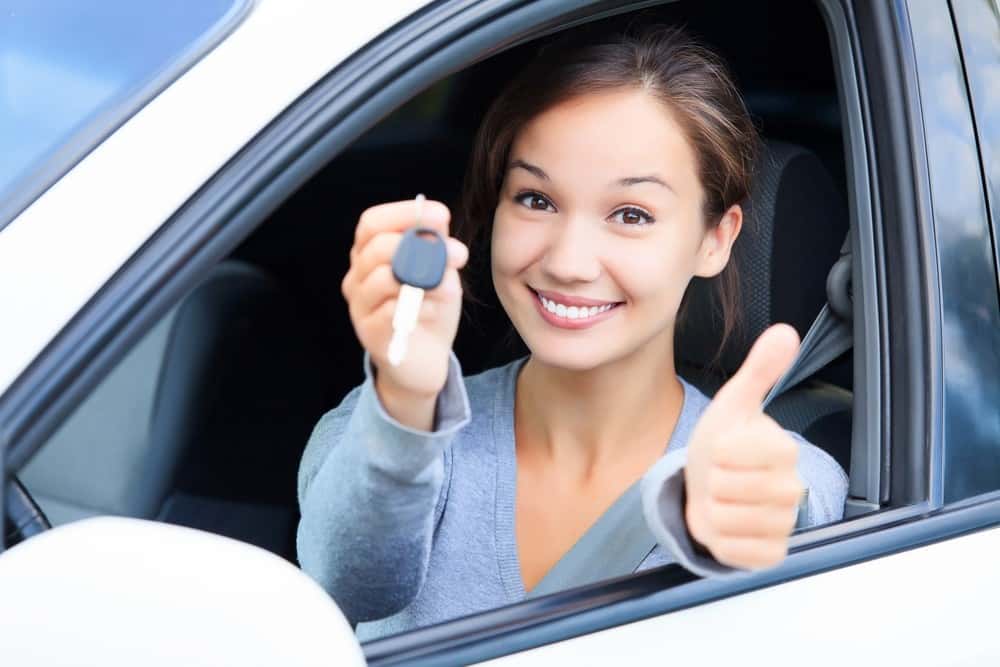 If you are contemplating a used car to buy but lack the resources to fund the purchase, perhaps someone has suggested looking into a Buy Here Pay Here program in Columbus. What's that, you ask? This is a program established for used auto buyers who have little or no credit and need a loan to finance their car purchase.
Here at McCluskey Auto, we're proud to be a BHPH dealership. We want you to fully understand the benefits of your BHPH loan. Getting a car loan is never an easy process, but our finance department will help you every step of the way. But before you visit, take some time to research BHPH, consider your specific credit and family obligations, and ask yourself some of these questions.
What's the State of Your Credit?
Knowing your credit score is an important key at any time of your life. No matter what you are purchasing—a house, appliance, or automobile—your credit score will be a big determining factor if you qualify. The higher the score, the better deal you will receive. If your score is low, take the time to review it completely. The credit agencies can make mistakes or use outdated information to determine your score. If there is a mistake on the score, you'll have the time to adjust that score before you visit us.
Choose a Reputable BHPH Dealership
In the BHPH market, there are too many dealers who act in an unprofessional manner. There are some dealers who play tricks by tempting buyers with financing. They might allow you to take your used vehicle home immediately without completing all of the financing documents. After a few days or weeks, you get a call from them saying that you have to pay a higher interest rate because there was a problem with your application or loan. Or they'll demand that you pay a higher down payment or ask you to return the vehicle.
That's not how the BHPH financing works at McCluskey Automotive. Our dealership guarantees your financing. We get to know each customer personally and we don't treat you differently due to your credit score. Our goal is to guide you through the car buying process and explain everything so that you feel comfortable with the terms of the loan.
What Do I Need to Bring with Me?
Before you visit our dealership, take the time to find all of the up to date information that we'll need for your BHPH loan. It will dramatically help to speed up the process. You'll need to bring your driver's license, proof of automobile insurance, and financial information, such as bank checking account and credit card accounts, Social Security number, a mortgage or rental lease agreement for proof of residence, a list of references with phone numbers, paycheck stubs for proof of employment and salary, current phone number and other current utility bills, and a check or other form of payment for your down payment.
It's imperative that all of this information is current and correct. Don't try to bring older statements that might cast your situation in a better light. All BHPH dealerships have access to data about your past credit problems. Rather than trying to cover up your credit digressions, prepare to talk about your problems openly and accurately. Let us know about bankruptcies, repossessions, or late and missing payments. Our team wants to get to know you personally.
How Much Car Can You Afford?
 This is an important question to ask yourself especially as you try to build up your credit rating and ensure that you have a stable budget. Not only do you need to think of how much you can pay for the vehicle but how much its maintenance, insurance, and fuel costs will be. Another important consideration is how far you'll be driving the car and in what type of weather. At McCluskey, our trained personnel will ensure that you've thought of these questions and received answers to them.
How Long Will it Take to Pay Off the Loan?
It's difficult to look into a crystal ball and predict how and where you'll be in the future. But it's a necessity if you are taking out a loan. Try to decipher your job prospects and family obligations. Taking into account those cash outlays, think about how long you want to be paying off your BHPH loan. Experts suggest to pay off the loan before the warranty has expired. It's best to try and pay the loan off in four to five years, if possible. Some dealerships will allow you to carry the loan for six years in order to get you the lowest monthly payment, but you'll be paying a lot more in interest.
How Much of a Down Payment Can I Afford?
A BHPH program requires that you provide the dealership with a down payment, even if your bank account is low. Before you come in for a visit, discuss with your friends and family if they can help you out with a monetary contribution or loan. Most BHPH programs require that you give them a certain percentage down payment of the cost of the automobile. The higher the amount, the less you'll have to pay back with interest. If you can muster the amount, a 20% down payment will help to reduce your loan payments.
What is Your Late-Payment Policy?
As you begin to build your credit rating back up, it's important to know what the dealership's late payment policy is. It's not as if you intentionally are going to pay late, but everyone has a surprise emergency in their life. You need to ask if they will repossess your car if you miss a payment or if they offer a grace period. It's good to know if they will contact you by phone about the late payment or if they simply take the car back. It's better to be proactive and ask ahead. Also, ask the dealership about their policy on reporting both positive and negative payment information to a credit reporting agency. At McCluskey, one of our goals is to help you to build your credit.
Does the Dealership Offer a Warranty or a Vehicle Service Contract? 
 As part of the BHPH process, you'll want to educate yourself about different terms. You might find the words "warranty" and "vehicle service contract" used interchangeably. It's important to ask the dealership exactly their specific definition. Why? Because a warranty or vehicle service contract may not be necessary in your situation.
So what's the difference? A warranty is offered directly from the vehicle's manufacturer and typically includes bumper to bumper coverage over a certain mileage and duration. It can cover defects up to a specific period.
At a used car dealership, the sales reps might use the word warranty, but really mean vehicle service contract. That's because it's similar to a warranty but only available for an additional cost. It's important to ask the dealership exactly what is covered and what is the cost. You may decide that it's important to have the powertrain or windshield covered by the vehicle service contract.
At McCluskey, we're proud to be a BHPH dealership. After answering these questions, we invite you to visit our showroom and see our inventory of used automobiles.