How to Shop for a Vehicle at Used Car Dealers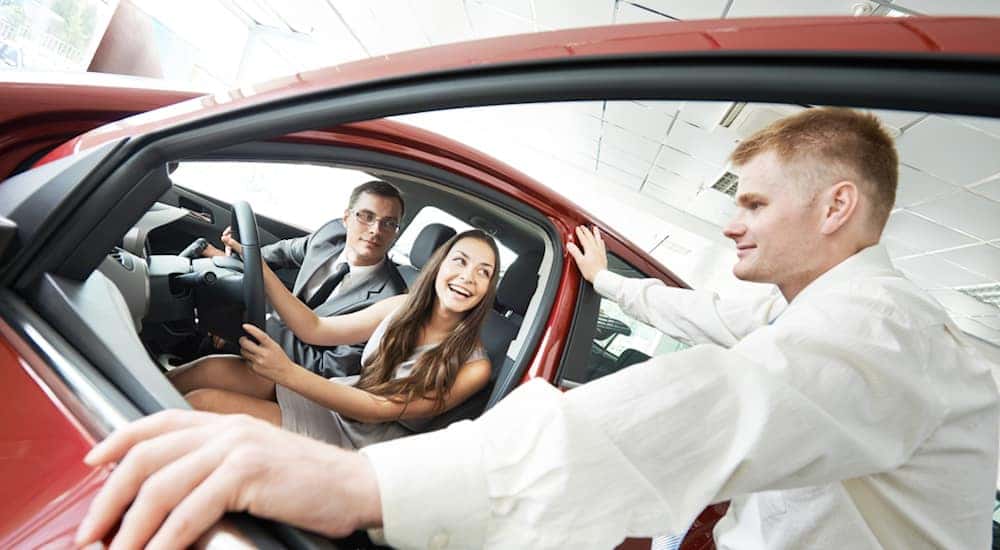 If you need to purchase a car, you may want to consider buying a used one. You can save a bit of money rather than buy a brand-new, more expensive model. There are so many options available to you when shopping for a vehicle at used car dealers. New cars quickly lose their value as soon as you drive off the dealership lot, meaning in the first few years, a car will greatly depreciate in value. Why not let the original owner take on that value depreciation? Sometimes buying a used car gets a bad reputation and people shy away from making that purchase. They may think they'll end up with a lemon instead of a reliable car with a cheaper price tag. If you know what you're looking for you can make the car buying process easier by following these tips.
Your Current Driving Needs
We all have different lifestyles and daily driving needs. You may need a truck or van for transporting tools for your construction business. Maybe you're in the market for an SUV that comfortably seats your family and is great for driving the kids to soccer practice. A compact hybrid may be more your style and perfect for your daily commute to work.
Before you start checking out vehicles at used car dealers, make sure you take an introspective look at which type of car best fits your lifestyle. Budgetary concerns are another major factor. How much can you spend? What type of car payment fits your monthly budget? You need to identify the amount of money you have saved up for a down payment. You may not have saved enough to pay cash for a car in its entirety so you need to consider the type of financing that is right for you and how your current credit score will affect that loan and interest rate you'll get.
Don't Fear Used Car Dealers
There is nothing to be afraid of when shopping for a vehicle at used car lots if you have done your homework and know what to look for in a used car dealership. Professionalism and high-quality customer service are important. If you are at a used car lot and don't get the feeling that you'll receive excellent customer service, you should probably move on to the next dealership on your list of possibilities. Don't be afraid to move on. You need to find a reliable used car and you must find the right used car dealership to make that happen for you. The right dealership will have a vast array of inventory of quality used vehicles that will deliver on reliability and performance, and you won't have to sacrifice on quality.
Used Car Inventory at McCluskey Auto
At McCluskey Auto you will find the perfect vehicle in our large inventory and we have a used car that will fit your budget. Plus, our large selection of cars, trucks, and SUVs is easily searchable on our user-friendly website to help you find your perfect vehicle. We realize you may have personal preferences, so you have the option to stop by our location and speak directly to one of our professional customer service team members. You'll find answers to all your questions about specific makes and models from any of our knowledgeable sales staff. Here are some of the ways we like to categorize our inventory for customers:
Certified Used Vehicles – We offer an impressive inventory of certified used vehicles. The selections are endless regarding makes, models, trims, and options. The mileage range for vehicles included in our inventory is wide and we are sure you will find the ideal vehicle best suited to your current lifestyle.
Factory Pre-Owned Inventory – You have the option to purchase a vehicle with a that has less than 50,000 miles from our factory pre-owned collection. These vehicles are owned by GM or GM financial and not the property of McCluskey. You will not find these vehicles among our dealership stock. However, if this is something of interest to you, they are included in our inventory and available for purchase at your request. This option totally expands the pool of quality used cars that are available for purchase by our customers.
Vehicles Priced Under $10,000 – If you're on a budget and looking for a reliable used car, we have vehicles in our inventory that run well and are priced under $10,000. You can easily search this inventory list in one place. We want to make your used car buying experience as stress-free as possible. You'll get a vehicle that fits your budget but delivers on reliability.
High-Quality Inventory
We value our customers and believe in delivering quality vehicles that meet high standards for performance and reliability. Before a used vehicle is added to our inventory, it undergoes a comprehensive inspection by our team of trained technicians. The major checkpoints in the inspection include:
Engine
Filters
Transmission
Exterior and Interior Condition
Electronic and Technology Functions
This rigorous inspection process also includes a test drive by one of our professional technicians to ensure optimal performance and reliability. Purchasing a used vehicle from McCluskey Auto can be done with complete confidence.
When you purchase a new car, you are accustomed to receiving a warranty. We want our customers to have the same confidence in their used cars that are purchased from our inventory. There are various warranties and protection plans available for all of the used cars in our inventory.
We Value Our Customers
We want our customers to know that they are valued. We offer haggle-free pricing, warranty options, and financing for any type of credit. So, you will find the used car that meets all your criteria, at the budget-friendly price that is perfect for you, no matter what your credit score is like.
Fair Vehicle Pricing – We know you want a great value from used car dealers but you don't want to haggle with a salesperson over sticker prices. At McCluskey you will have a stress-free car buying experience. We know you will have confidence in our fair vehicle pricing and not experience buyer's remorse when you drive off our lots with your newly purchased vehicle.
Various Warranty Options – When you buy a car; especially a used one, you want to know that when you drive off the lot the vehicle will deliver long-lasting reliability and value. We realize that purchasing a used vehicle involves commitment and expense. We are proud to offer our customers our powertrain warranty, offering free lifetime mechanical protection. This warranty is available for all of the new or used vehicles in our inventory. Coverage includes all mechanical parts for unlimited miles, over an unlimited amount of time.
Guaranteed Financing – When you purchase a vehicle at a McCluskey Auto, you will work with our team of professional finance experts who are ready to help you get the ideal loan or financing. Low-interest options and a low down payment are available for those with good credit. We understand that not everyone has a perfect credit score. Our resourceful finance team will find the right financing for you even if you have bad credit. We can help you secure financing which affords you the opportunity to rebuild your credit score with consistent, on-time payments.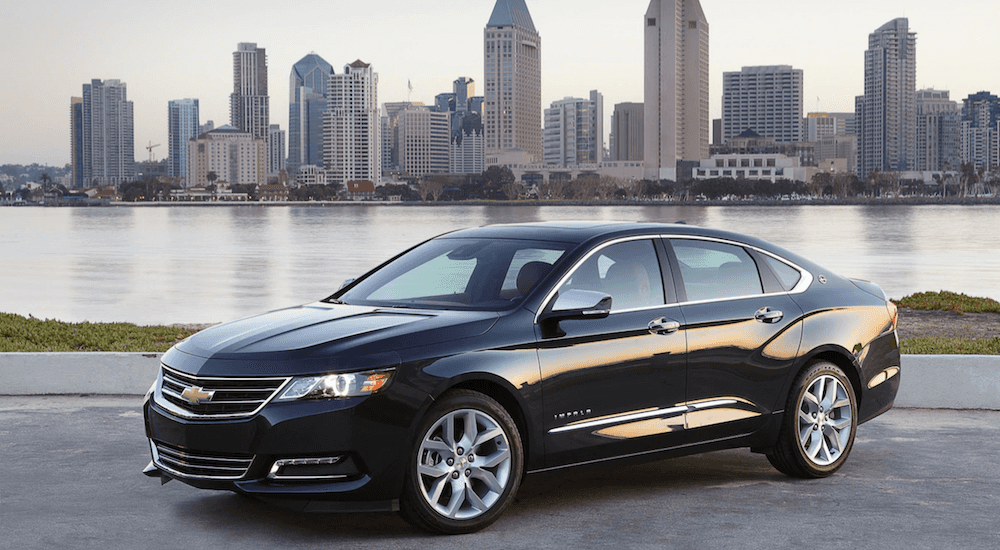 McCluskey Automotive – Your Premier Used Car Dealer!
At McCluskey Automotive, we want our customers to experience the highest in customer service and drive off our dealership lots with the perfect vehicle suited to their current lifestyle and driving needs. So don't be afraid of used car dealers, at McCluskey Auto we'll do our best to get you into the safe and reliable vehicle you want at a price you'll love.