How McCluskey Auto Can Help You Get a Car if You Have Poor or No Credit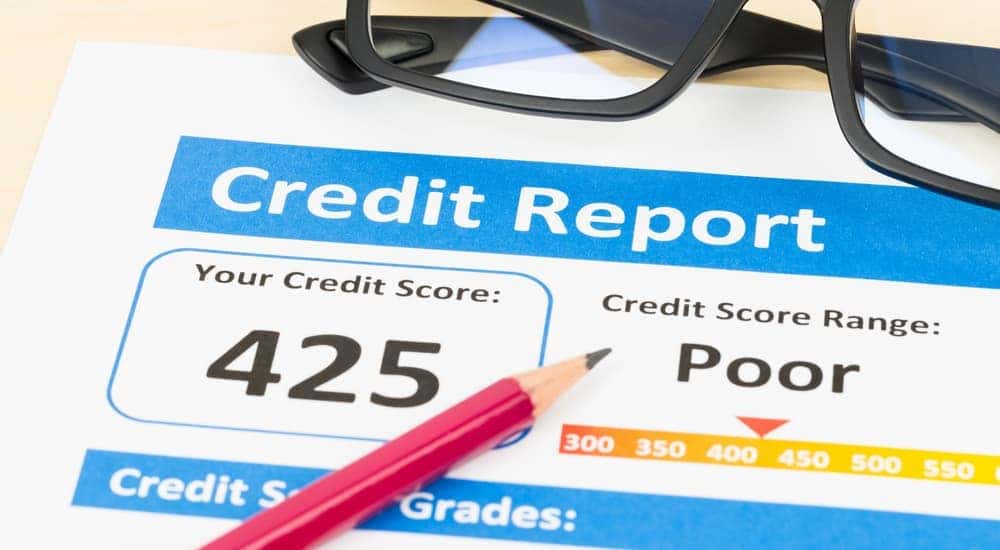 The financial step of car buying can be the most difficult hurdle to overcome for some drivers. Set after the excitement of a great test drive, and the thrill of imagining yourself behind the wheel of a wide range of vehicles, the reality of talking money can be crushing. This is particularly true for some drivers who may not enjoy the luxury of a great credit score. While the economy has made a gradual recovery in recent years since the 2008 housing crisis, it is still not what it used to be, and plenty of potential buyers are still being held back by poor or even nonexistent credit scores. At McCluskey Auto, we're a buy here pay here Ohio dealership that sympathizes with the typical driver. We pride ourselves in being able to provide our customers with an equal opportunity for car ownership regardless of their credit score. Our goal is to send you home in the car of your dreams, all without breaking the bank or imposing an unbearable financial burden.
The Debt Situation in Ohio
Since 2008 the country has made a decent recovery, with some states bouncing back entirely. Unfortunately, Ohio isn't one of those places that have returned back to the flourish of a pre-2008 economy. That said, we're still steadily recovering, catching up with the rest of the country as many Ohioans still shrug off debt and struggle to regain a healthier credit score.
What is a credit score? Well it is a way that the Federal Credit Bureau to track an individual's financial standing. For some people, credit scores are hardly an issue. However, if you're late on a payment, default on a loan, or simply have never opened a line of credit, this credit score will react in kind. Those with bad credit can recover their credit score; however, that takes time, and having a bad score can keep them from being able to purchase a car. On the other hand, if you have no credit, you can build up that score by opening a line of credit, but you may be limited to how much debt you can take on. A buyer with no credit is unlikely to be approved for an auto loan, and if they are, they'll have to deal with the burden caused by exorbitant interest rates.
For the average Ohioan, your credit score hovers around 679. While this isn't terrible, this isn't great either, and this is a cumulative average, so that includes those with fantastic credit and those with not so great credit. A good credit score needs to be in the 700 range, and in order for your credit score to be considered superb, you need to be somewhere in the 800 range. The average Ohioan likely can't afford to increase that score so easily either. Out of the rest of the country, Ohio ranks number 12, in terms of per capita bankruptcy fillings. The average Ohioan also has about $5,583 worth of credit card debt and about $29,353 out on student loans. This combined debt burden can make it quite difficult for the average Ohioan to climb out of their financial hole and get a credit score considered, 'satisfactory' by most lenders.
This is where a buy here pay here dealership like McCluskey Auto comes in. We are one of the few dealerships in the area that don't judge our customers based on credit scores and provide them with equal opportunities for car ownership. Whether your credit is good, bad, or nonexistent, we'll set you up with a financial plan that matches your budget and doesn't require an abnormally high credit score.
The Benefits of a Buy Here Pay Here Dealership
For buy here pay here dealerships, open opportunity to all drivers is a huge thing, particularly at McCluskey Auto. We stand apart from the typical dealership experience as we provide drivers the option of applying for an auto loan without the need of a great credit score. While we may be different from a typical dealership, we still offer the same wide variety of high-quality automotive options that you'd find anywhere else. Our team is just as passionate and dedicated to customer service as ever, and you can rest assured that when we sit down to discuss finances we'll have your best interest in mind.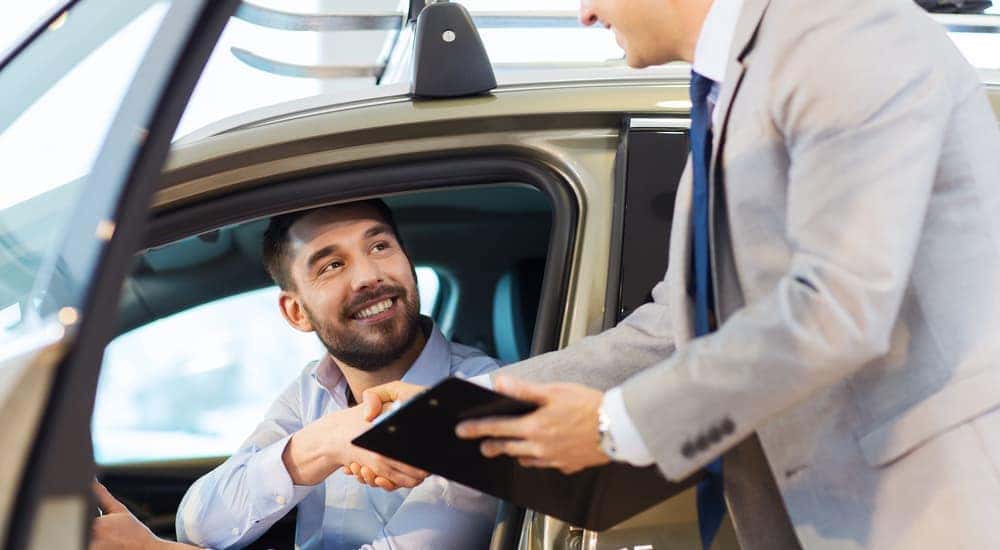 So, what makes us different? Well, at a traditional dealership, when you apply for an auto loan, you'll have to reach out to a third-party financial institution that will either approve your application for a loan or deny it. Typically if you have great credit and a down payment, you'll be able to take that car home with you. Drivers who may not have great credit or a particularly large down payment will more than likely find their application denied. This can be frustrating for the average Ohioan car buyer, especially if their credit score is only low because of past financial mishaps. This is hardly the specific dealership's fault, but more importantly, a fault on how the traditional system works altogether.
Fortunately, we exist to provide customers from all financial backgrounds the car buying experience that they're deserved. After the test drive, and after you've decided on a vehicle, one of our sales experts will sit down with you one on one to discuss finances. While we may check your credit score, it more than often has little bearing on the final deal we reach. Our auto dealers will instead come up with a financial plan that fits your budget and financial standing. We make this possible because we exist as our own financial institution. So, when you apply for a loan at a buy here pay here dealership, you're applying for a loan from the auto dealership themselves.
How to Make the Most Out of Your Buy Here Pay Here Dealership Experience
Visit our dealership, and you'll likely find very little different from a traditionally used car dealership. From the great selection of vehicles from the industry's top manufacturers to our knowledgeable staff, in many ways, our experience is inherently similar to that of a traditional dealership. How you can make the most out of your buy here pay here dealership experience is also the same as how you'd make the most out of your traditional dealership experience.
For one, getting your finances in order is important. While a credit score is less involved in the financial process, knowing your credit score helps. Understanding what you can afford makes a huge difference as well, as you can avoid agreeing to a deal that ends up breaking your budgetary limits. Down payments exist at buy here pay here dealerships as well, and like all down payments, auto experts recommend that you put down at least twenty percent of the value of the vehicle. Lastly, you'll want to be sure that you pick a car that fits your lifestyle. At McCluskey Auto, we offer a wide array of options, and it is smart to have an idea of what you're looking for before you pay us a visit.
McCluskey Auto is one of the leading buy here pay here auto dealerships in Ohio, as we believe that no matter what your financial standing is, you deserve to drive a car that you simply cannot get enough of. Our goal is to send you driving home with a car that breaks all expectations, all without breaking your budget.