Have Bad Credit? We can Help!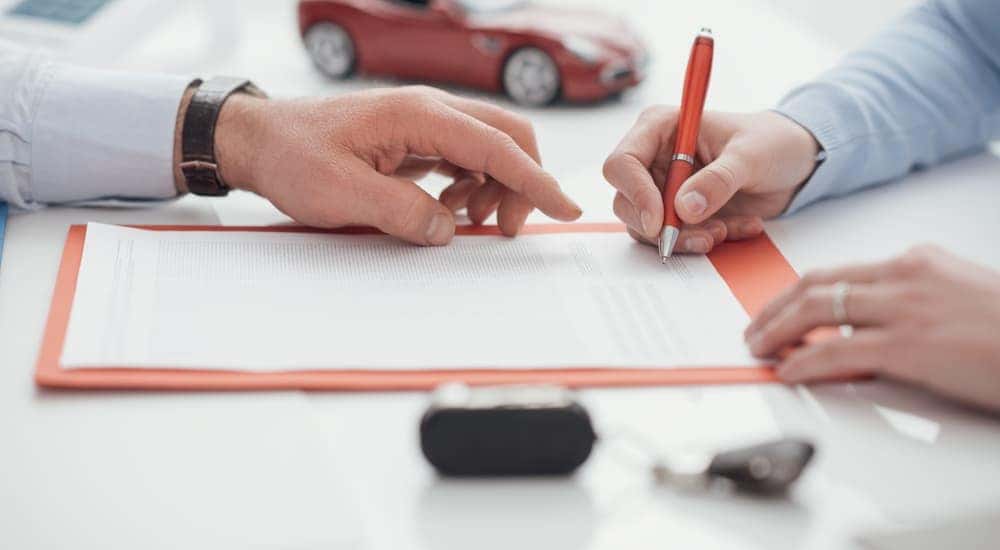 Trying to get a vehicle when you have poor or little credit can be frustrating – in fact, it can be downright dreadful and leave you feeling hopeless. Here at McCluskey Auto, however, we believe that everyone deserves to be able to get a vehicle, which is why we work with all of our customers, including those that need bad credit car loans, to get financing that works for them. This is something that is deeply important to us and at the heart of our business and everything we do; no matter what your credit situation looks like, we want to help.
There are several ways we help people in need of bad credit car loans, starting with the massive selection of vehicles we have at our lot. Compared to a lot of other dealerships in the area, we are one of the biggest around, which means we have a lot of buying and lending power. This isn't just a random brag on our part – it's something that is directly beneficial for you as our customer. Our buying power translates to more vehicles at better prices for you.
A lot of used car dealerships only have a handful of models available for under $10k – because used cars have become more popular, and people are driving their vehicles longer. Here at McCluskey Auto, however, we have a terrific selection of vehicles for you to choose from under $10k, in fact, we have options that are under $5k in price. Everyone deserves to be able to get a vehicle, no matter what your credit situation looks like. Start your financing process today on our website, then call or come visit us and let's see how we can help you.
Put Our Buying Power to Work for You
Here at McCluskey Auto, we have built ourselves into one of the largest used car dealerships in the Cincinnati, OH area. Our size and success have afforded us tremendous buying power as a dealership, which means we can get a lot of vehicles, and we can buy models at a wide range of prices. Smaller dealerships do not have this luxury, which is part of why you will find such a limited inventory at those locations.
The real advantage of this buying power, however, is that you can put it to work for you when you shop with us. Whether you need a bad credit car loan or you simply want the best price you can find, we are here to help you. We have hundreds of cars, trucks, and SUVs for you to choose from at a wide range of prices, representing pretty much every market and aspect of the auto industry. And if by some chance, we don't have what you're looking for, then we will track it down for you to make sure you get just the right vehicle for your needs.
That's what we mean by "put our buying power to work for you," our success lets us make your car-shopping experience easier and more satisfying. After all, we have only been able to build such a large inventory due to the patronage of our customers like you. It seems only fair that we utilize the power and opportunity we have to help you in return, and everything we do is aimed at ensuring you get the vehicle you need.
Check Out Our Amazing Selection of Vehicles Under $10k
One of the ways we can help all of our customers, but especially those potentially in need of bad credit car loans, is with our tremendous inventory of used vehicles at low prices. Inexpensive used cars have become harder to find over the last few years, as more people choose used vehicles, and they are owned for longer than in the past. That is why you will find a lot of dealerships that have only a few vehicles priced under $10k for you to choose from.
Here at McCluskey Auto, we have an expansive inventory of used cars priced under $10k available to you. While our inventory changes all the time, of course, we do everything we can to ensure we have dozens of these vehicles in stock. In fact, we take things a step further and work hard to keep a number of vehicles on-hand priced at less than $5k. When we say that we believe everyone should be able to get a car, this is what we mean – there should be a realistic option for every customer that comes to us.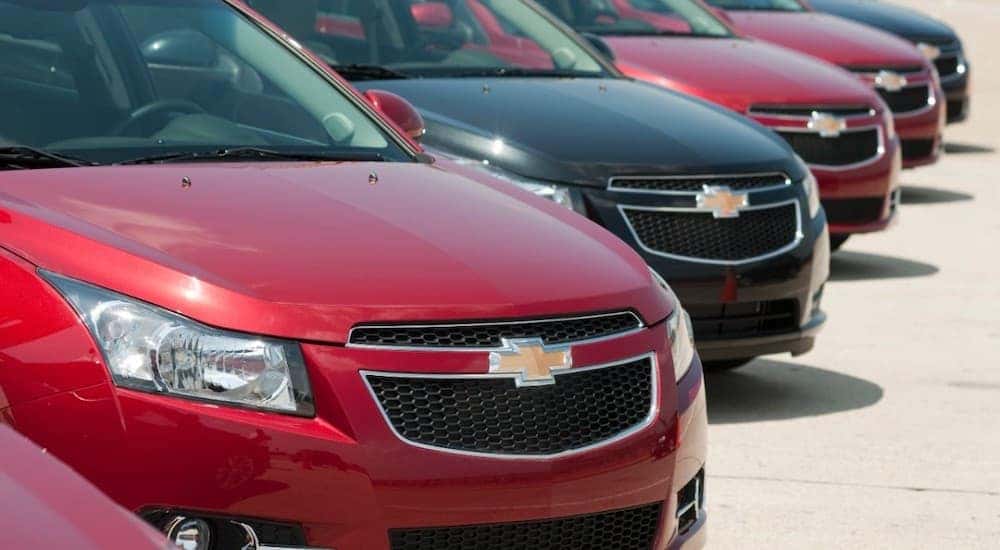 We Offer Buy Here/Pay Here Financing
Of course, a big selection of low-priced used vehicles is great, but paying the entire price for a car, even one under $10k, is still out of reach for most people. That is why we go even further and work with our customers in need of bad credit car loans by offering Buy Here/Pay Here (BHPH) financing at our dealership. BHPH financing skips the financing middle-man by allowing us to act as the lender for your auto loan – there is no bank or credit union involved.
With most auto loans, you have to have excellent credit for a lender to take a chance and offer you a loan. If you have poor or little credit history, then getting such a loan can be nearly impossible. With our BHPH financing, however, we are not interested in your credit history at all. What happened in the past is in the past. All we care about is that you have a residence and proof of income; with those two things, we can approve pretty much anyone for a loan.
If you have bought a car before, then you know that the financing process can seem to go on for a geological age and stretch your patience. We make things easier with our simple online financing tools that let you get pre-qualified for a loan and value any trade-in you might have. That means you can get started with buying your next car from the comfort of your own home – then come visit us to finish up, and we'll have you on the road in no time.
We Will Beat Any Price by $500
Having the best inventory and simplest financing process in town isn't enough for us, however, as we are also committed to having the best prices you will find. We offer a $500 best price guarantee on every vehicle we sell, which means all of our vehicles are priced at least $500 lower than our competition. This extends to the vehicles we have on our lot, as well as those we can find for you through our nationwide vehicle search program. So no matter what, you know you are getting the best price.
Let us Help You Today!
A lot of dealers might say they want everyone to get a car, but they don't always back up their words with real action. Here at McCluskey Auto, we have built our business to ensure our customers can succeed, with a huge selection of well-priced vehicles, including one of the largest inventories of cars under $10k anywhere. By offering BHPH bad credit car loans for our customers that need it, we take that commitment a step further and truly ensure that anyone with a source of income can get a vehicle.
Start shopping for a used vehicle and begin your financing process right now on our website using our simple tools. And when you're ready to take the next step, then come visit us at McCluskey Auto and get the car that is perfect for you.